The 8 Best Elopement Photographers in Houston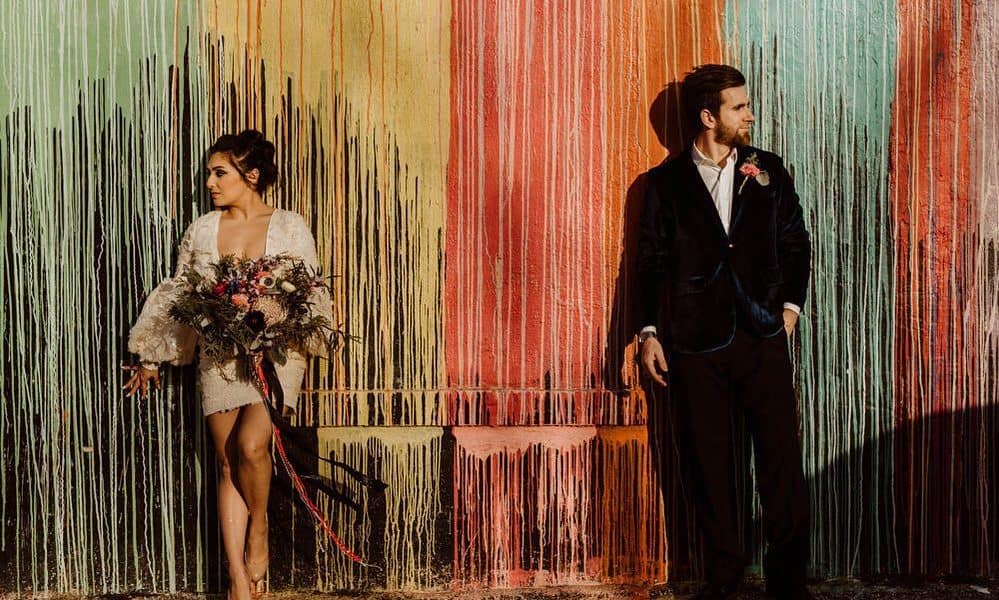 The largest city in Texas, Houston is full of talented creatives, and we've featured many of them over the years. However, it takes a truly special photographer to shoot an elopement. Given the untraditional, often spontaneous quality of elopements, it can be a challenge to capture the spirit of such a special event through a lens. Fortunately, we've found photographers who are themselves romantics as much as artists! Check out the most talented Houston elopement photographers to work with.


When not shooting weddings and elopements, Yvonne Vis also photographs families, events, editorial, maternity, newborn, and boudoir images. In short, she is a woman broad of both scope and talent as an artist. Yvonne's photography is nicely balanced between the environment and her subjects.
Rarely do we get a tightly cropped portrait or a wide-angle expansive view. Instead, each photo feels like a complete story featuring the couple and their setting. She always manages to highlight unique features about her clients as well, especially tattoos, in an artful way!


As a Houston native, Nadine Berns knows just where and when to shoot the best elopement images. Coupled with her love for warm color tones and deep shadows, her photography has a drama and depth we think you'll adore. Nadine's elopement and couples images never feel posed or unnatural. Instead, there is a spontaneous, playful element to them that's always a joy to see.
Each shooting location also imparts the sense that they are as meaningful to each couple as they are beautiful. From inside their own home to a lakeside photoshoot, Nadine is a master of finding expressions of each couple's uniqueness.


Utah native Malae Tally is a recent relocation to the Houston metro but a long-time artist. Having studied fine arts photography at Brigham Young University, she provides us with an artistic sense that's homey, intimate, and celebratory in character. Malae also delights in dramatic lighting, especially keeping the sun in the frame in outdoor images.
The sun shining through the trees adds to the sense the viewer has of being outside and almost able to smell the grass and leaves. Malae's photography often has an editorial quality to it as well, suggesting an ongoing romantic story that the viewer has just stumbled upon.
Hannah's photography style is a documentary one seeking to tell the story of your elopement through spontaneous moments rather than posed ones. Having formally studied photography, studio arts, and art history at the University of Houston, she unashamedly confesses her love for both study and the greats of photography. Some influences and favorites include Henri Cartier-Bresson, Margaret Bourke-White, and Annie Leibovitz.

Looking through her work, we see that Hannah has a natural gift for using both dynamic angles and environmental aspects to add emphasis and interest to her subjects. Shooting from on high, down low, from the brush—no position or perch is too difficult for Hannah to get to in order to find just the right framing for her composition.



Houston wedding and elopement photographer Daniel Colvin blends fine art and elopement photography into a single beautiful whole. His photography is striking, with a diversity in shooting styles, color profiles, and environments that still carries the signature vision of an artistic master. Daniel photography embraces contrast, which gives it a dynamic quality.
And his thoughtful use of deep shadow creates a moodiness that stands apart from the highlight-embracing wedding and elopement world. We also love just how much consideration goes into every element within the frame, including the backgrounds. Daniel is also unafraid to explore double exposures, high-key images, hard direct flash, and other styles that are more common in fine art photography and rarely touched by elopement shooters.



If you're looking for a photographer who works with equal fluency in a park and urban elopement settings Patricia Perez is a great fit! As a lover of travel, she's spent loads of time on both coasts and loves working with couples in the outdoors for elopement shoots. Unlike that of many other wedding and couples photographers, Patricia's work has almost exclusively a spontaneous element that makes her a natural fit for the elopement scene.
Plus, her photography has more of a documentarian angle that gives us the feeling of seeing a glimpse of a couple on a journey rather than something presented to us in a posed fashion. There's also often a playfulness and extremely natural laughter that can only come from the relaxation that a talented photographer can charm out of her clients
Nghia Tran is a Houston elopement photographer that tells stories of epic adventures in love through the visual medium! As an avid hiker who himself eloped in the outdoors, we can't think of a better photographer to get ideas from and partner up with. Nghia's work, therefore, combines his love for landscapes and natural light with the fullest expression of a couple's commitments to one another.
His work has a warm quality that embraces glowing highlights and brings out delightful shadows. He often treats us to wide-angle views as well that allow us to savor the clear air and rocky expanses of the outdoors as much as the couple that has it all to themselves.


Mekennah Ward has dreamed of being an artist since childhood. And once she got her first camera it became her constant companion, even coming along on several international trips. And now she continues to create passionate art as a Houston elopement photographer.
What caught our attention about Mekennah's photography is just how intimate she often gets. Not just in the romantic sense but also in moving very close to her subjects and letting her couples fill the frame. We get just enough background to know they are lying in a field or another delightful elopement environment. But the focus is still on them, telling a very different story from the wider environmental portraiture she also includes to complete the narrative.



Get together somewhere better
Book thousands of unique spaces directly from local hosts.
Explore Spaces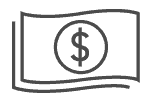 Share your space and start earning
Join thousands of hosts renting their space for meetings, events, and photo shoots.
List Your Space