The 9 Best Elopement Photographers in Jacksonville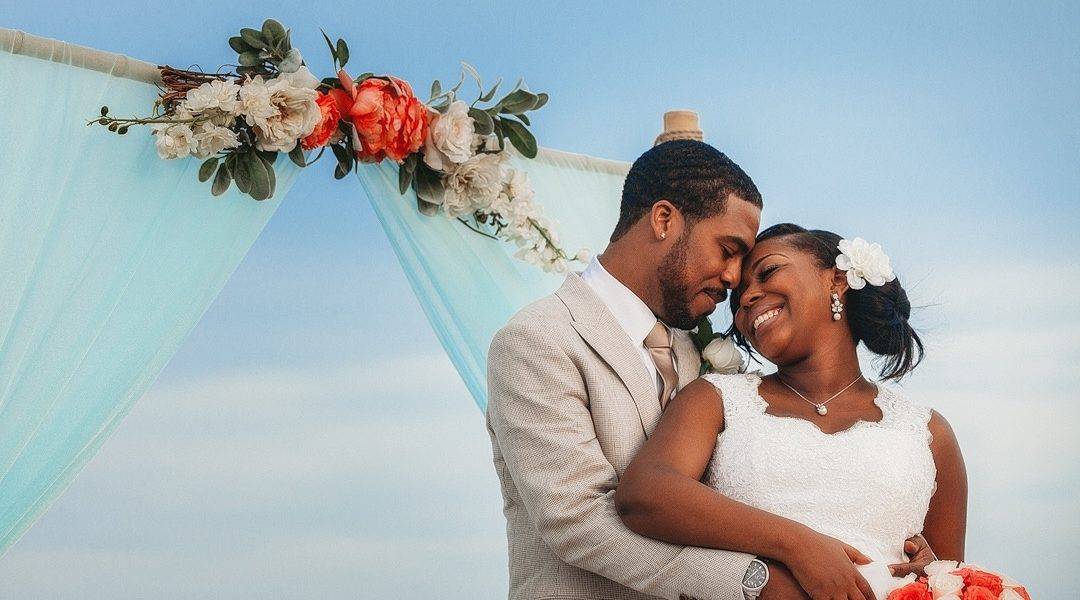 Choosing a theme and style for an intimate wedding can be a real challenge. Fortunately, you need not plan every detail of your upcoming elopement. That's because these talented Jacksonville elopement photographers have enough ideas and experience to help you find the right expression of your love. Whether you're looking for an outdoor elopement under the abundant Florida sun or a private ceremony in a shady cypress grove, these photographers have you covered!


Jacksonville elopement photographer Dan Leslie is a dad and talented artist. As a self-taught photographer, Dan has spent years channeling his passion for the industry into mastery of the art form! What immediately catches our eye, looking at Dan's work, is that he's unafraid of exploration, style-wise. He may use outdoor evening flash in one instance, natural light silhouettes another time, and candid environmental portraits later on.
He does whatever he has to do to craft an image that's artistic as much as storytelling, and often it has a celebratory character to it that we love to see! He tends to favor a documentary approach as well over posing couples, which adds a spontaneous flair that's perfectly suited to the elopement theme.


Jacksonville elopement photographer Meagan Gaines is the creative you need to partner up with if you're looking for images that remind you how you felt in the moment. What stands out in Meagan's work is her love for storytelling backgrounds. She uses environmental portraits that really add to the individuality of each couple's elopement.
Rather than the usual church or garden scene, we're treated to phone booths, driftwood tangles, parked motorcycles, and other exciting angles on what's important to the couple's theme. Meagan also favors a mixture of poses that capture just the right feel combined with a more editorial take on elopement ceremonies for full coverage of your special day!


Nicole Kiesling is a Jacksonville elopement and wedding photographer who is drawn to spontaneous moments of emotional expression. Looking at her work, we can see the thoughtfulness and desire to capture the decisive moment of joy, love, or whatever other emotions are on display!

Nicole's photography also has spontaneity and playfulness that makes her a natural fit for the elopement genre. Her couples have poses that feel like a natural celebration of each other and often very high energy! She is also no stranger to diverse shooting environments, with both urban and outdoor elopements playing a strong role in her portfolio.
Couples, lifestyle, elopements, and weddings are the forte of Jacksonville photographer Ana Evans! With a warm, filmic color profile, she makes great use of outdoor natural light to tell the stories of her couples. Her images are very subject-centered, with minimal background clutter and intimate close-ups of her couples.
This portrait-oriented style gives her work a storytelling element that suggests a world that's fading in relevance compared to the two lovebirds looking into each other's eyes in their elopement. Still, we get just enough background to know they are in the outdoors, a prime elopement destination!


Sindy Gonzalez is a Jacksonville lifestyle, elopement, wedding, landscape, and still-life photographer with a considered approach to the art form. In Sindy's own words, "A vast majority of what I do involves human connection, organic interactions, observing and preserving." We see this trend across all of Sindy's work, but most especially in Sindy's elopement photography.
Sindy's work has a thoughtfulness about it that's quite apparent, proving Sindy is as much an artist as a documentarian. Not a single element of the scene feels haphazard or accidental. From the focus point and composition to the color palette and background, Sindy's photography often crosses over into the fine art, documentary, and lifestyle genres.


As a child, Jenn Guthrie was influenced by her aunt, who worked as a documentary photographer. Once she held a camera for the first time, it became immediately clear that photography was her purpose in life! Her images speak to this sense of purpose, with a vibrant style that fits perfectly with the ample sunshine she works under.
From elopements on the beach to travel weddings as far as Banff National Park, Jenn's work is a celebration of love and new life. For she also shoots maternities and newborn images in her typical light-filled style.
Jacksonville photographer and educator Susan Dixon has been running her wedding and elopement photography business since 2011. As an experienced professional, her brand has become centered around what she calls an "organic luxe wedding photography" experience. Luxe is luxurious, sumptuous, which perfectly matches her light-filled, subject-centered images.
Susan has a talent for achieving precise exposure, combining flash and natural light to do away with distracting, moody shadows. Yet, she also avoids the overly bright, sometimes unrealistic-looking highlights that dominate the industry's style. Combined with her eye for light colors that are a natural fit for her style, Susan is a perfect match for couples looking for a luxe experience.


Ashley Dye's talent is one that has been recognized not only by Jacksonville clients but by Tacari Weddings and Trends Magazine, among other publications. Ashley has a talent for dramatic lighting that really sets her apart as an elopement photographer. Intense, flare-filled highlights; warm, golden-hour evening tones; shady forest shadows—she weaves so much emotion into her work through the use of light.
Despite the diverse lighting and shooting environments, Ashley's work has remarkable consistency in the color palette. Her work is warm yet subdued tonally, with shadows that contrast beautifully with the lighting environment.


Francesca Caputo is an award-winning Jacksonville elopement photographer with over a decade of experience working with North Florida couples. She channels much of her experience into her website, which features not only her gorgeous wedding and elopement sessions but tips on how to plan your next elopement.

One aspect of Francesca's work that we really love is her documentary take on the genre. She ensures you get all of the posed shots you'd expect to see in a ceremony, while going far above and beyond in capturing spontaneous moments you might not even be aware of: engagements with guests and your partner, as well as other magical moments that sometimes go unnoticed.



Get together somewhere better
Book thousands of unique spaces directly from local hosts.
Explore Spaces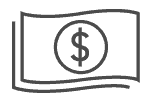 Share your space and start earning
Join thousands of hosts renting their space for meetings, events, and photo shoots.
List Your Space