The 8 Best Elopement Photographers in Lake Tahoe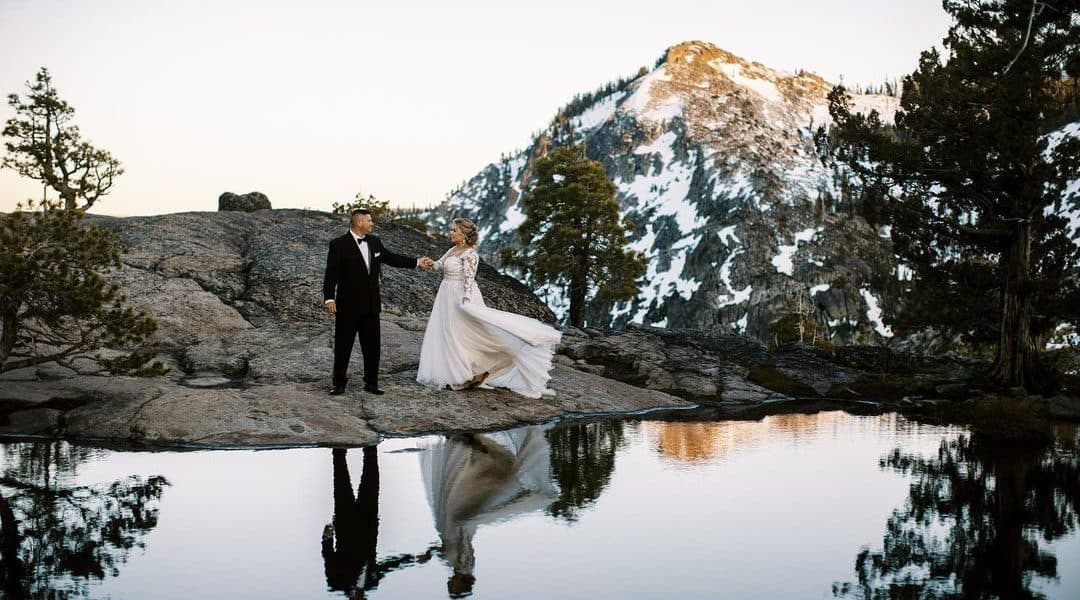 Lake Tahoe is a favorite elopement and wedding destination for not only locals but couples across the nation. Its pristine waters and accessible forests call to seekers of a ceremony that's simultaneously adventurous and meaningful. Small wonder the elopement photographers of the area are as skilled as they are. Still, there are a few we think you should look into before anyone else—take a look at our favorite Lake Tahoe elopement photographers to partner up with!


Ruthanne knows firsthand how stressful a traditional ceremony can be. After deciding to elope on a mountaintop with her own partner, she realized that empowering couples to do the same through her photography was her own calling! Storytelling elements like hiking boots, a canoe, or tin mugs add to the story of eloping in the wilderness. And the spacious environmental portraits she includes allow us to appreciate the stunning scenery as much as the happy couple. Her images are often as much landscape fine art as it is wedding photography.

We also love the contrasting light environments Lake Tahoe offers and Ruthanne's embrace of natural light photography. From making the most out of warm, golden-hour highlights to allowing the deep shadows to set the mood, she composes scenes that are as moody as they are beautiful.


Blake and Ira are Lake Tahoe elopement photographers that have embraced one of the ways couples make eloping fun! Adventure elopements can take many forms. From hot-air balloon rides to secluded waterfall hiking trips, Adventure Elopement is more than willing to tag along! Since their weddings are entirely untraditional, Adventure Elopement offers a full-service package including a guide, hair and makeup artists, videography as well as photography, and general advice on shooting locations and planning.
Their one-stop-shop approach ensures any elopement theme succeeds with as much fun and little fuss as possible. We also love their untraditional compositions. They are unafraid to work both overhead and underneath their couples to provide viewing angles that are unconventional yet storytelling!
Voted one of the Top 100 wedding photographers in the world, Tim Halberg's work has seen publication in Vanity Fair, Vogue, and other major media outlets. He is not only in demand with Lake Tahoe eloping couples but also with celebrities, including Jack Black, Thomas Keller, and Ray Charles.
Tim favors a high-contrast, richly saturated style that adds notes of celebration to any elopement he's a part of. He wants light, color, and form to sing with equally loud voices. He also masterfully includes environmental elements that help tell the story of each elopement. From camping by the lake to dancing in a mountain meadow, no theme is beyond the ability of Tim to compose.


If you're looking for a photojournalistic approach to your ceremony, Elsa Boscarello is a Lake Tahoe elopement photographer that specializes in precisely this! Her images create the sense of being a guest, rather than seeing poses put on display for viewers.
Elsa's photography captures not only the smiles and kisses, but the funny faces guests put on, the drinks you share with your partner, and all of the other moments that breeze by. She also uses both a tasteful monochrome as well as balanced lighting, shadows, and colors that feel quite natural. Natural tonal ranges perfectly match her documentary style.


Based near the Lake Tahoe area, there aren't many photographers who know the area as well as Tori Stanton. With several years of experience as an elopement photographer, she's learned how to present intimate stories in the clearest possible light.
Tori's work embraces both love and the best of the California wilderness, taking viewers on lakeside explorations where golden-hour tones meet the smiles of her happy couples. And she often shoots up close and highly personal, which cultivates an intimate air that includes just enough of the background to add mood without taking away from the couple.
Bold and adventurous are the words that come to mind when looking through Vanessa Amalong's elopement portfolio. Her use of color contrast, shooting environments, and a celebratory air elevates her beyond traditional wedding photographers in our view.
Vanessa favors a more documentary-style of photography. Rather than using guided poses that have couples looking into the camera, she gets them interacting with their environment and each other. That way, she can capture details and moments that are spontaneous and natural. All the better to showcase the uniqueness of an elopement.


Love in all its forms is the focus of Nichole Collins's photography. Elopements, weddings, families, and couples—relationships of all kinds. One aspect we love about Nichole's photographer is that she's unafraid to explore unconventional shooting styles.
Double exposures are some of our favorite artistic approaches, and she uses them masterfully. Nichole also has a great eye for dramatic lighting. Lens flare, glowing highlights, silhouettes—her work goes beyond mere documentation and takes us into the realm of fine art.


Shelby Liz is a Lake Tahoe elopement photographer who sees her work as much more than simply documentation. Rather, she wants to create images that touch what's warm, good, and true inside you each time you view the photo. And her images clearly demonstrate her commitment to this ideal.
She is a master of the decisive moment, able to construct an entire story in just a single frame. From the poses, expressions, and emotions on display, to the background details and lighting, Shelby creates a complete narrative with each shot. Shelby's love of a warm color palette also works wonderfully in the abundant sunshine that outdoor elopements offer!



Get together somewhere better
Book thousands of unique spaces directly from local hosts.
Explore Spaces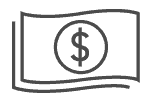 Share your space and start earning
Join thousands of hosts renting their space for meetings, events, and photo shoots.
List Your Space