The 9 Best Elopement Photographers in Portland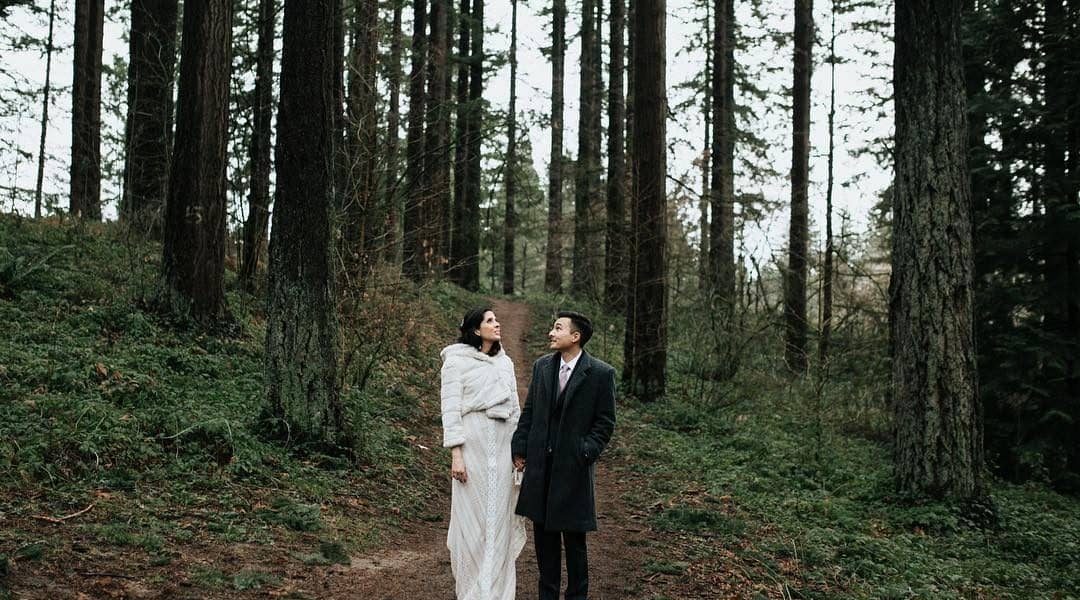 The mountains, forests, and beaches of the Pacific Northwest make a stunning backdrop for elopements and micro weddings. Pounding surf and misty mountains—what could be better for a unique ceremony? The photographers in Portland are quite talented, but there are quite a few who specialize in more intimate weddings. So, why not get to know our favorite Portland elopement photographers to collaborate with? We hope you enjoy perusing their work as much as we did!


Portland elopement photographer Caleb Gaskins has an adventurous style we think you'll love. Not only has he covered elopements all over the US, but he's even recently shot his first international micro-wedding in Bali! Do you envision walking a lone country road with your beloved or striding through the surf instead of a church aisle? Caleb's photos bring these creative visions to life.
His eye for natural landscapes makes his elopement images as much works of fine art as they are wedding work. Couples in wedding colors against the greens and browns of the outdoors make for photos that belong mounted on a wall.


"Natural and fun" is part of how Lauren Miles describes her photography, and we're inclined to agree! Her roots are in film photography, and a decade of honing her craft has resulted in a style focused on storytelling and celebration. We love her way of composing shots with her couples directly in the center of the frame, and she always gives them ample room to breathe and move within the frame.
Combined with the nice, sharp background details, Lauren masterfully suggests a story for the viewer to follow along. Her choices of outdoor environments also perfectly match the theme of elopements as a way to escape from tradition!


Hannah Falk and Adam Osness are the PNW photo and video team behind Venture to Elope. Their photography makes it clear that "Venture" can mean both taking a chance as well as an adventure, which are two central themes of elopements. Bare feet and hiking boots take center stage when Venture to Elope is working with you. They collab with couples that spend most of their time off the beaten path.
Classic vans, mountains, sandy beaches, and the setting sun are their backdrops of choice, so be prepared for the wind to muss your hair and for laughter to chase away your nerves. These kinds of images have a playful authenticity that's hard to ignore.
Bethany Villero is a wedding, family, senior, and portrait photographer in the Portland metro area. We found ourselves taken in by the documentary character of her photography, which features subjects rarely looking right into the camera in a posed way. Her colors favor a warm color palette with a delightful, moody embrace of shadows. It gives her work a high-contrast flavor and plays especially well with outdoor natural light.
Speaking of outdoor light, Bethany has a real talent for making the most of dramatic lighting environments. Her silhouettes are marvelous, and her creative use of lens flare adds ambiance to outdoor photoshoots.


PNW photographer Emily Noelle is worth getting to know if you're looking for art as much as documentation. Her work is especially creative and makes great use of double exposures, dramatic wide-angle views, and other styles that traditional wedding photographers avoid. The juxtaposition of delicate wedding clothes to the seeming harshness of the outdoors is something Emily masterfully depicts in her elopement images.
She brings in the wind, water, and rocky intensity of the beaches she works on, then combines them with the emotions, skin, and human softness on display. The clash of visual and emotional elements is divine and worthy of being called fine-art photography.


Intimate weddings of all kinds are the passion of Portland elopement photographer Angelina Lusetti. We love that she is very much in favor of incorporating artistic angles as much as pure documentary images. Intentional blur, creative angles, focusing on just the hands or flowers—her work picks out beautiful, easily missed details that add to the story of an elopement.
Her style often includes more somber lighting as well. Golden-hour tones, deep shadows, and silhouettes create a mood that's thoughtful and intimate. In addition, her monochrome style is striking and high in contrast when paired with her embrace of shadows.
Laura Campbell's images encourage viewers to think about weddings as a new adventure rather than a stressful event. An elopement with blankets in the woods and hiking boots laced up can be even more meaningful than a stiff formal ceremony. Befitting the mood of the shady forests she often works in, Laura favors subdued colors and a more matte atmosphere that carries a classic air to it.
The central composition of each couple, framed by the outdoors, results in storytelling images that cater to the romantic in all of us. She also has a talent for finding documentary angles of coverage. Instead of poses, Laura usually encourages her couples to explore the environment and interact authentically with each other.


Weddings and elopements are the sole focus of Brianna Swan's photography, and it really shows! Brianna has a real talent for ambiance in her photography. She uses mist, diffused natural light, lens flare, and other aspects of the shooting environment to highlight the romantic atmosphere.
We also love her often expansive views of the landscapes that her couples are exploring. Combined with the more candid style she favors, we get the sense of having walked right into the couple's quiet exploration of the landscape.


Portland elopement photographer Leah Dawson's love for travel and adventures informs her photography as much as the rest of her life! She works not only with Oregon residents but folks looking for destination elopements in Greece, Bali, Iceland, and other far-flung regions.
Looking through Leah's photos, we get a sense of wanderlust for the great outdoors and a celebration of new beginnings that are a hallmark of weddings and elopements. They carry an air of spontaneity and playfulness as well, which perfectly suits the theme of elopements.



Get together somewhere better
Book thousands of unique spaces directly from local hosts.
Explore Spaces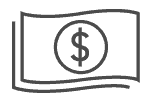 Share your space and start earning
Join thousands of hosts renting their space for meetings, events, and photo shoots.
List Your Space