The 9 Best Elopement Photographers in San Diego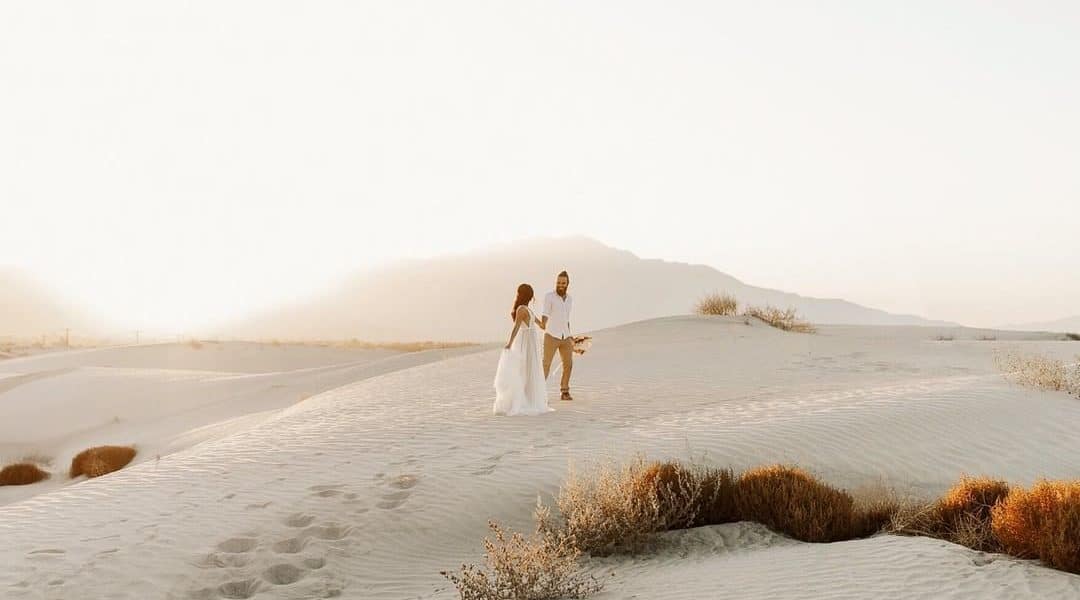 Planning something as unique and intimate as an elopement can be a real challenge, especially when resources are limited. Fortunately, you don't need to come up with everything on your own. In times like these, it only makes sense to hire a professional to assist you. If you're looking for bright new ideas for your untraditional wedding, then consider partnering up with one of the most talented San Diego elopement photographers.


Tess Laureen is here to aid you in finding your own way with your wedding! As a San Diego elopement photographer, she focuses on small, intimate gatherings rather than big, formal events. And in doing so, she uses a consistent, polished color palette that's warm in tone yet desaturated in color. The shades work nicely with wedding whites and desert rocks to add a contemporary character to her photography. Dramatic lighting also comes into play regularly as Tess artfully uses lens flare and bright highlights to leave her couples bathed in radiant light!


Hybrid photographer Jade Maria caters to the wedding and portrait needs of local residents. However, it's her elopement photography that caught our attention. Jade's photography features soft, pastel tones coupled with abundant lighting for a stylish wedding atmosphere. Her work is strongly influenced by film, especially in her mastery of gentle highlights and picture-perfect skin tones. Jade's classic portrait poses ensure that you'll get each of the shots that together, complete the story of your unique elopement.


Hawaiian native Unkle Papa is as in demand in SoCal as he is back in the Aloha State. With nearly 4,000 weddings under his belt, he brings years of experience to every shoot he's a part of. Unkle Papa's elopement photography often takes place by the oceanside, a classic scene for this genre because it offers so much to creative shooters. From peaceful beach walks to ceremonies and playful fights, Unkle Papa encourages his couples to fully embrace the story suggested by eloping. His images also consistently take on the colors of the beach: amber sunsets, blue waves, white clothes, and tan sand!
San Diego wedding, elopement, and lifestyle photographer Evelyn Molina has a photography style that's a delightful departure from the masses. While based in SoCal, she often finds herself in demand in Northern California as well! What we love about Evelyn's photography is her use of more natural color and lighting rather than grading and presets that sometimes feel inauthentic. We enjoy her tasteful, balanced images that have just the right amount of pop to catch your attention. Evelyn also offers a classic monochrome style that's a refreshing break from the moody, high-contrast style that's currently in vogue.


In Samantha Phillips's own words, "[P]hotographing weddings and elopements makes me feel whole. Making people happy gives me purpose and makes me feel fulfilled." Looking at her images, there's no question that her purpose is to capture intimate moments in people's lives. Love, love, and more love is the story of her portfolio!
No matter who it's with and where it takes place, Sam seeks to artfully portray the unique expression of each union. As a result, the environments, we get to see are as diverse as her couples. Local churches, desert meadows, the oceanside, or even in your own home! Wherever best adds to the story of your elopement.


Kristine and Charles are a husband-and-wife duo that are some of the finest San Diego elopement photographers we've come across. Their experience with marriage and the moments that have shaped their lives gives them a unique perspective on what an elopement entails and how to present one. They often weave the viewer a story in their images that you won't be able to resist!
What could be more enchanting than an evening elopement carrying lanterns on a lonely beach? Or strapping on some hiking boots and going off into the mountains? Kristine and Charles feature elopements in a dramatic, often adventurous way that stands apart from stiff, formal wedding photography.
Having photographed people all across the country, Joy Portinga is a recent import but highly experienced in shooting portraits, events, weddings, and engagements. With time, Joy has come to be charmed not only by the scenery and weather but the people of San Diego as well! And in return, she shares with us her vision of how she sees people: in a bold and romantic manner!
Often, she gets up close and intimate, filling the frame with her subjects in a way that lets the rest of the world fade into irrelevance. Other times Joy makes expert use of her environment to include storytelling elements for an elopement. Framing with leaves and capturing couples walking into the misty mountains are just a few ways Joy creates art that evokes romance.


The deserts and oceanside of SoCal just might be the perfect place for a romantic elopement photoshoot. Small wonder Jessica Beamon does so much of her best work there. Her outdoor elopements perfectly mesh the allure of the West Coast with couples' stories of escaping from the wider world.
Jessica's photography ranges from celebratory to more intimate in character, depending on the mood of the environment and her couples. And in all cases, we get to see aspects of each couple that highlights their uniqueness in the face of tradition, including fun clothing choices and tattoos.


If you want a specialty elopement photographer, Aaron and his team at San Diego Elopements is a great place to start. Full of ideas, as his client feedback attests, there's no elopement too small for them to take on. Bright, vibrant colors are what San Diego Elopements use to tell the story of each couple!
It's a match made in heaven when you add it to the abundant California sunshine they shoot under. The blues of the groom's clothes coupled with an expansive sky are a perfect match for the whites of the bridge—little details that they intentionally use to add zest to the tale!



Get together somewhere better
Book thousands of unique spaces directly from local hosts.
Explore Spaces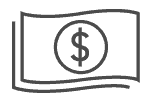 Share your space and start earning
Join thousands of hosts renting their space for meetings, events, and photo shoots.
List Your Space