The 9 Best Elopement Photographers in Tampa
Tampa is a fantastically scenic area for elopement photoshoots. With abundant Florida sun, a vibrant downtown, and sugar-white sands a short drive away, you have tons of choices when it comes to telling the story of your elopement. But if you're in need of some ideas — or need a visionary to bring your ideas to life — consider working with one of these brilliant Tampa elopement photographers!


As a photographer and videographer, Hannah Reynolds has weddings constantly in mind on a daily basis. The Picture of Love is her aptly named photography business, where she aims to make photo, video, and overall elopement day coordination "surprisingly pain-free!"

Her elopement images are vibrant in color, with strong contrasts in hue and lighting that stand apart from the more subdued palettes many photographers use today. She also often makes use of expansive wide-angle views that take in the ocean, sailboats, indoor venues, and other elements. Each extra detail tells us a little more about what each couple loves and felt was important to include in their elopement!


Ohio native Courtney Semler photographs couples, families, elopements, maternities, and even pets for Tampa residents. She seeks to keep things light and moving during a photoshoot, which avoids the stiff, formal feeling of many traditional photographers. Many of Courtney's elopement photos take place on the beach, which is absolutely perfect for a Florida-based photoshoot!
The golden-hour tones and abundant natural light create a glow that goes well with her love of warm lighting. And the poses her subjects take feel delighted in each other's presence and even celebratory in character. Many photoshoot locations also have the feel of personal meaning attached to them, as befitting the unique nature of elopements.


Self-Obsessed Millennial Photography is the brilliant business name used by Lindsey Gordon, a masterful Tampa elopement photographer. Her five years of photography experience began with headshots and have evolved into weddings and elopements for metro clients.

We really enjoy the outdoor character of Lindsey's elopement images. She leans into the genre fully, with couples literally running away from the bounds of tradition and off into the wilderness! Abandoned farmhouses and lakes in the forest add to the feeling of "togetherness apart from the world" that her images invoke. Lindsey's color palette is also subdued in a way that downplays color and lets backgrounds, poses, and expressions do all of the storytelling!
Marlo Miller's love of photography is all-encompassing. When not working as a Tampa elopement photographer, she also shoots portraits, concerts, and even street photography. Regardless of the style, we can see her desire for intimate, up-close, and personal shots that define her artistic vision.
Her elopement images make especially brilliant use of nearby backgrounds to create strong environmental portraits that add to the narrative on display. And she prefers using diffused natural lighting with flash that softly illuminates her subjects and avoids hard shadows or highlights.


Emily Tansey and Melanie Barker began Elope Tampa Bay in response to the desires of metro locals looking to plan smaller, more intimate weddings. Their idea was to create a full-service planning and photography shop offering packages that meet all budgets and visions.

And in order to do so, Elope Tampa Bay embraces a diverse spread of styles and settings. Whether your elopement photoshoot is meant to be beach-focused or set next to a classic car downtown, the team ensures you get environmental portraits that tell the story you're seeking! We also love the subdued color cast that they use in their work, helping skin tones to leap out and background elements to whisper.


Whether you're looking for elopements, weddings, lifestyle, or engagement photos, Cristina is more than up to the task. She channels her love of authenticity in her wedding and elopement photography, which in turn helps her subjects act spontaneously in front of her lens.

Cristina also masterfully captures the informal nature of the occasion. What could be better than a bar elopement session with a couple, feet up on the table, contemplating their new future while free from distractions? We also love her embrace of a moodier color palette that uses shadow to add a sense of relaxation in a way vibrant highlights distract from. Cristina prefers neutral earthy tones, and her style shows great consistency throughout time.
With over nine years of experience shooting Tampa weddings and elopements, Edna Goldberg should be one of the first photographers you reach out to. She partners with her husband, Howard, for many elopements, providing you with a second set of eyes to cover every romantic moment of the event.
Their style is very diverse but always full of dramatic light that leaves no doubt that they are in the Sunshine State! We especially enjoy their wide-angle couples shots on the beach and even in the water. Any Florida elopement has to include some sand and surf. However, shady cypress groves and dockside elopements work just as nicely for telling the story of each couple.


Regina Rached is a Tampa elopement photographer with an eye for playful styles. Her use of double exposures, silhouettes, and other artistic takes provides an aesthetic that few photographers explore professionally. Everything about Regina's work is vibrant and celebratory, from the color palette to the poses and documentary moments captured.
The poses of her eloping couples are always thrilling and full of adoration and character that stand apart from more traditional takes. Regina also uses light masterfully regardless of the environment. From evening darkness to bold Florida sun, she crafts images that hold a lifetime of meaning.


Nina Bashaw is a Florida fine-art luxury photographer who covers weddings and elopements in the Tampa area. Her approach to photography ties into her deep roots with film, prints, and working with all kinds of clients. We especially enjoy Nina's relaxed and authentic approach to poses in her work.
Her subjects are completely at ease and thrilled with their elopement. and it shows in their ecstatic expressions and body language. She often encourages a more documentary style of photography where subjects are laughing and engaging with each other rather than looking at the camera. Put simply, her work is brilliant!



Get together somewhere better
Book thousands of unique spaces directly from local hosts.
Explore Spaces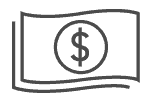 Share your space and start earning
Join thousands of hosts renting their space for meetings, events, and photo shoots.
List Your Space