The 9 Best Engagement Photographers in Boise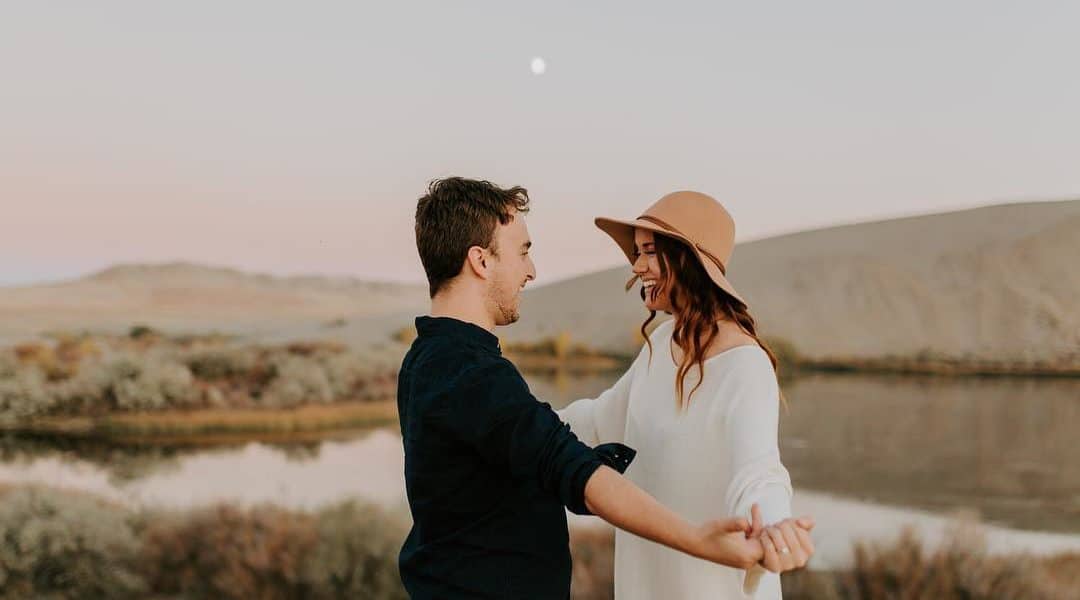 Searching for the best Boise engagement photographers to snap your dream proposal session? We understand, and are happy to tell you you've come to the right place! At Peerspace, we're all about celebrating special moments. As the largest online marketplace for hourly venue rentals, we are the go-to for couples and photographers looking for hidden gem spaces in Boise to shoot their engagement. Ahead, we share our favorite Boise engagement photographers, the pros who specialize in visually stunning engagement and wedding photography.
Featuring museums, jaw-dropping landscapes, and year-round adventure activities, Boise has something for everybody. If you're planning your wedding proposal in this great city, the following talented shutterbugs can help capture the moment. Take a look at our list of the most talented Boise engagement photographers the city has to offer! 
Andra's work has appeared in Rocky Mountain Bride magazine, and it's no wonder why — her style is well-suited for romance. In fact, we love how she blends travel and adventure photography with weddings and elopements. In her own words, "If I had to pick what I could do for the rest of my life I would say 'to travel and take pictures.' I love being creative, unique, and adventurous with my photography. I love constantly learning, growing, and pushing myself past my comfort zone."
Her lighthearted couples' shoots are accentuated with the romance of far-flung landscapes and freedom. Her editing style strikes a balance between nostalgic and completely modern — beautiful toning and neutral-to-warm coloring makes skin look great, while a slight desaturation amps up the dreamy nature of the scene.
Experience in commercial photography gives Madison a refreshing sense of style that is hard to beat. Madison's photos are romantic and stylish, while simultaneously creative and carefully thought-out. Her couples' shoots are absolute fire, sometimes highlighting the playful nature of her subjects or even their sensually in-love side. Whatever is set in front of her camera is virtually guaranteed to look amazing, so do yourself a favor and let her capture you in all of your lovely glory! She is the perfect choice for adventurous couples looking for cinematic engagement photos.
Karli Elliott — along with her second shooter husband, David — have the bright, high-key style brides and editors alike simply adore. Their work feels fresh and breezy — full of pastel colors and clear light — ideal for those who want an airy, almost angelic vibe to their portraits.
A bonus is that Karli is a detail-oriented photographer, as she says in her own words, "If you love details, chances are, you are my dream bride! I love capturing all the little details you have carefully chosen to make a part of your wedding day!" So if you want a photographer with a light touch who will also thoughtfully document the little moments you spend so much time thinking about, choose Karli!
According to Lexi, "I'm a light master, candid creator, and memory capturer, aka a photographer," and we love her philosophy as much as her portraits. She uses light to illuminate and shape her subjects, harnessing it as a design element on its own. And since she works all around Idaho, Utah, and Arizona, she has plenty of great natural light to work with. Her photos have a candid, authentic vibe to them — none of her portraits are fussily posed. In fact, they are simply documents of the joy between couples and families. If you're looking for a photographer who will capture you and your partner out in Boise having a blast, Lexi may just be your girl.
If your idea of love is a free-spirited romp in the woods or a roll in a wildflower-filled meadow, Taylor is the Boise engagement photographer you have been waiting for. She wants more than to snap a picture — in fact, she wants to give you the gift of holding onto an intangible moment. In her own words, "Taking photos, freezing moments, freezing emotions, and meeting the coolest people has been my WHY in this whole business". In addition, she is so passionate about her craft that she brings her knowledge to the upcoming generation as a high school photography teacher. Given her talent and enthusiasm for the craft, we can also recommend her for virtually any of your photography needs! 
Check out what one of her many, many happy couples shared about working with Taylor. "Somehow I stumbled upon RedBar Photography and I fell in love. I messaged Taylor, she responded very quickly. She listened to me and was extremely helpful. Now I knew Taylor was talented but when she sent us our first look photos the DAY AFTER the shoot I was floored! They are amazing and captured us perfectly, I thought there was no way this could be any better. But she blew us out of the water on our wedding day. The photos are truly beautiful."
Photography is special for its ability to bring the past into the future, for its ability to transcend time, and Danica understands this as well as anyone. In fact, she uses her artistic talent to freeze time and make your photos feel deeply personal. She's an intuitive photographer, saying, "I want to help create something that screams the two of you. It's going to take some work on both of our ends but I promise you have the power to create something beautiful, just by being you". A beautiful sentiment and stunning work! 
Mikayla has an up-close-and-personal shooting style — often filling the frame with her subjects' face so the viewer can comprehend the essence of the person. She is a portrait artist first and foremost, making sure the natural beauty of her subjects shines through, and she goes to great lengths to help you feel at ease in her presence.
According to Mikayla, "I want to connect with all of my clients while capturing their natural beauty. I want you to feel confident being in front of a camera because every person is truly beautiful in their own way. Let's be friends and create something beautiful together". She's the type of compassionate photographer who will grow with you and your spouse, as she has a co-specialty in working with families. Enjoy her special presence by your side throughout your life journey!
Maija is a Boise wedding and engagement photographer, but if you are located anywhere else, she loves to travel! And if you're in the Leavenworth Valley in Washington, she's got you covered with zero travel cost. That said, we adore her style — her natural editing ensures that your pictures will remain timeless heirlooms. In her own words, "My style is something I like to call 'directed photojournalism.' I believe in beautiful natural lighting, incredible backgrounds, and choosing locations very carefully."
Her photos reflect her philosophy — gorgeous landscapes, dreamy light, and natural, organic images. It's very editorial yet very authentic, which is a perfect combination for engagement photos.
With their work featured in Rocky Mountain Bride magazine, Denise and Bryan are a creative powerhouse duo of inspired photographers and educators. They use their immense talents in styling wedding photos both to document your love and to teach others how to do the same. Their breezy style is perfectly suited to portraits, bridals in particular — with Denise and Bryan's bright and airy edits, couples appear positively radiant with love! 
Just check out what one happy couple shared after working with this dynamic duo. "I cannot say enough amazing things about Denise and Bryan. By the end of the reception I felt like they were part of our family."
Kendra Elise is the highly published Boise engagement photographer who specializes in outdoor couples' photographs, the likes of which may steal your breath away. All of her images are crisp, radiant, and showcase a couple that's truly in love and truly comfortable in front of her lens. That doesn't just happen — that's the skill of a pro photographer right there!
We also adore Kendra's attitude concerning the huge milestones she photographs, namely weddings and engagements. "Not only am I a photographer but a pillar to lean on during your biggest moments. I strive to make you feel absolutely radiant – inside and out! I will always help coach you through couple photos, wrangle family for formals, and be a source of support through out the day."
Peerspace loves Boise engagement photographers!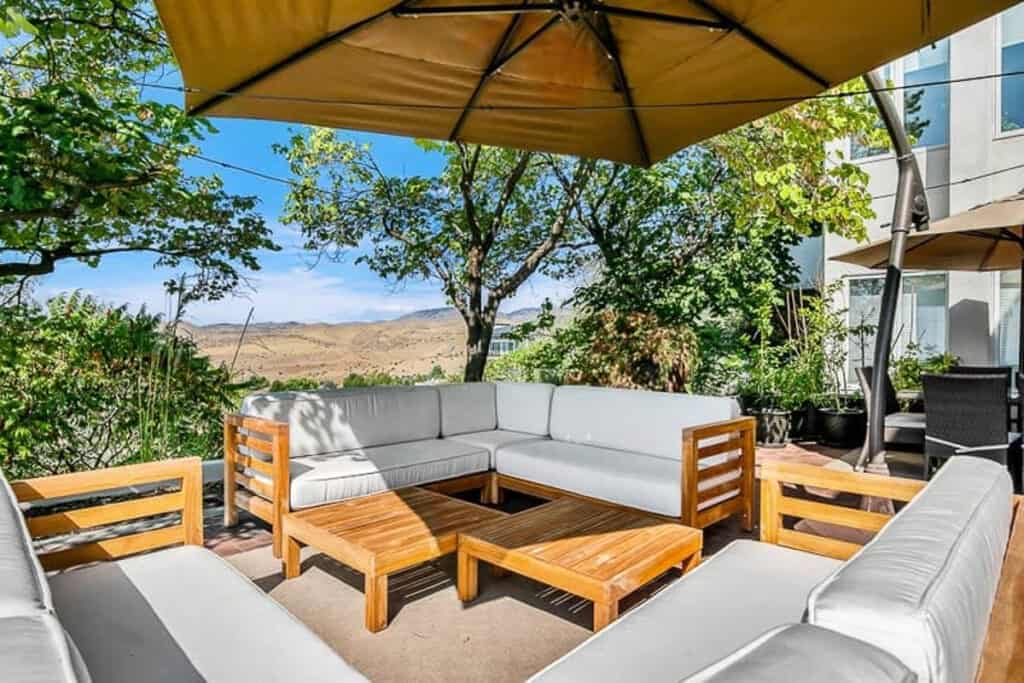 Hopefully by now, you can see how much incredible talent there is in Boise! We also hope this list has introduced you to your chosen photographer. Once you choose the one, be sure to come back to Peerspace and book a sensational photoshoot location! We have tons of one-of-a-kind spaces in Boise that you can rent by the hour, spaces that can suit your style as a couple, and that provide your perfect backdrop. After all, this is only the start of the rest of your lives together!

Get together somewhere better
Book thousands of unique spaces directly from local hosts.
Explore Spaces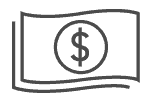 Share your space and start earning
Join thousands of hosts renting their space for meetings, events, and photo shoots.
List Your Space