The 9 Best Engagement Photographers in Detroit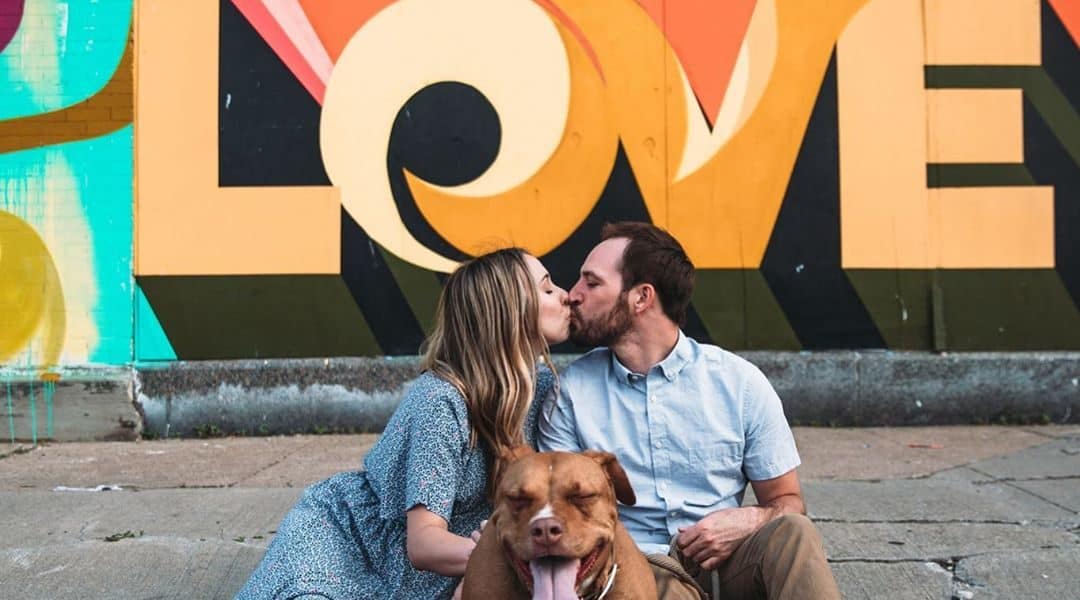 Are you looking to get hitched in Detroit? You're not alone. Motor City is the home of Motown, the music label that released some of the best love songs in history — including "Ain't No Mountain High Enough" by Marvin Gaye, "Reach Out" by the Four Tops, and pretty much anything and everything by the Supremes. Motown, hands down, is the sound of love, and its hometown of Detroit plays background to thousands of love stories a day. The top Detroit engagement photographers will take your story and show you there's no place like home.


Rosy and Shaun are travelers, but it's Detroit that has their hearts. These two Detroit natives know all the best spots in the city to shoot, including some places you might not even know existed. This husband-and-wife duo works together, combining their skills to create the best sessions they can. They've been doing this together for almost a decade and are nowhere near tired. Not only that, they've also won tons of awards. That's probably because their work is full of big colors and joyful attitudes, the kind of work that reminds you that love (and weddings!) are fun.


Amanda Lalama didn't set out to be a wedding and engagement photographer. That being said, she's always had a creative spirit. Harnessing that, she gets to shoot every single couple with brand new and wide eyes. Providing something meaningful while also doing what she loves to do is her calling. Each of the sessions she shoots, she approaches with a photojournalistic approach. Furthermore, every location she chooses in Detroit has Motor City written all over it. Her style of color correction and post-processing is fiercely stylish, and she's consistent with it — check out her work, and if you like what you see, you can be sure she'll produce shots just like that for you.
People-watcher Shelby Monnette was born to be a photographer. She loves people, as well as learning about them and observing them, all of which are essential traits of an engagement photographer. Monnette is a photographer for those who want Motor City to be a big part of their story. She knows her way around the city, be it cafés, rooftops, or alleys, and her photographs never cease to capture the moment. Look to her for moody, high-contrast matte styling with unique perspectives and angles, a bit unlike anything else in the city.


Looking for Detroit engagement photographers who'll be part of your special moment? Dan Cox is the event photographer who gets right on in to do that. His passion for photography began in the pits of concerts but soon grew to travel, and he was taking photos of everything he could. But it was wedding photography that struck a chord and, to this day, he's running around Detroit capturing those singular moments that makes a couples' love unique.
As he says on his website, "Nothing is more important to [him] than creating beautiful photos for couples to look back on for the rest of their lives." His work has a romantic, hip tone to it, the sort of thing that's bound to rack up those Instagram likes. Plus, he has a brilliant sense of light and space.


Combining fine art photography with digital and film, Samantha Leigh started shooting weddings over her summer breaks. Although it took a while to believe she could become a full-time photographer, it was easier once she realized the importance of vibing with her subjects. Before she takes her photographs, she wants to know her subject's story. Then, she can depict it faithfully. The engagement shots taken by Leigh are just as important as wedding ones. Every story has a beginning, and those in Detroit are in no greater hands. Clients come to Samantha for bright, airy natural light photography with a classic — and classy — vibe.


What drives Chelsea Lusk to her camera is the desire to ensnare fleeting moments and milestones. As powerful as memory is, photography is the closest thing there is to being in that place over and over again. For Lusk, the joy of photography is the happiness it brings to her subjects. Never happier than when she's making couples happy, Lusk wants to get every tiny, important moment she can for people to look back on.
With inventive locations and the wherewithal to follow any dream through, Chelsea Lusk is definitely one of the best Detroit engagement photographers we've seen. She's a golden-hour magician, doing much of her best work in that perfect golden/orange time of the day, and if you like that style of engagement photography, you should absolutely check her out.
Jesse Speelman brings romance and excitement to engagement photographs. He takes photographs that will still be hanging on the walls in 50 years' time. No fan of gimmicks or poses, Speelman is an honest photographer who aims to derive the same from his couples.
Having been shooting engagements and weddings for more than a decade, he boasts personality-rich photographs that have charmed and pleased hundreds of couples. Speelman captures people's spirits in photographs meant to last. He accomplishes this through tight shots that convey intimacy, as well as medium shots that provide a lovely mix of photojournalistic and traditional posed shots, hitting every note.


Autumn Thornsberry is an award-winning wedding photographer from the greater Detroit metro area. The first time she shot a wedding was at age 15, and from that moment on, it was part of her. For the past few years, Thornsberry has been a full-time photographer, shooting more than 150 weddings. Her gift, if you ask her, is to see the best in everyone she captures. She'll stylishly capture your love and closeness, and she'll have you looking ready for the pages of a wedding magazine. She wants her photographs to be as big a part of your special day as the moments themselves, and it's super-exciting to see what her future holds.


Nick Najduk is a self-professed man of few words. Photography is his language, giving him a voice that words can't really match. His photography is a blend of muted colors and intimacy. With a prime focus on authenticity and genuine connections, his engagement photographs play around with framing. No matter where the subject is, they're still the center of the picture, standing out against the backdrop of not just Detroit, but the couple's own magic moment. Najduk is, without a doubt, among the most talented Detroit engagement photographers.


Engagements are magic, and to combine your engagement session with the city you love is kismet. To quote one of Motown's greats: "You really got a hold on me." Finding the perfect Detroit engagement photographer for you and your loved one is all a matter of the style you're looking for. But with this level of talent in Detroit, we're sure you'll find your perfect match.



Get together somewhere better
Book thousands of unique spaces directly from local hosts.
Explore Spaces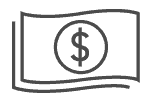 Share your space and start earning
Join thousands of hosts renting their space for meetings, events, and photo shoots.
List Your Space