The 9 Best Engagement Photographers in Nashville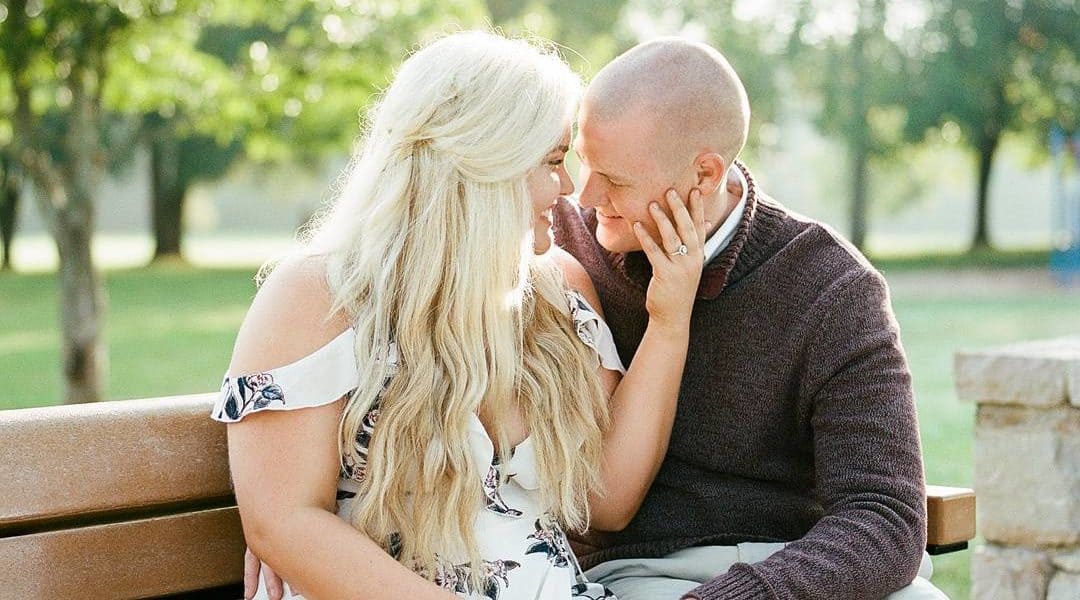 Nashville, TN, is known for a lot of things — such as being the country music capital of the world and, as of recently, "the bachelorette party capital of the world." While some of the locals sometimes shake their heads at this last bit, it's all in good fun. Ultimately, it's a compliment to the city and people of Nashville to be considered a top spot to celebrate engagement, love, and the future. We here at Peerspace have rounded up a list of the most noteworthy Nashville engagement photographers (in no particular order). Without further ado, we're so excited to share their work with you, and we believe you'll be just as impressed as we are!


First up is Jenna Henderson, an established name in the Tennessee photography scene. Featured by over 20 wedding and engagement publications, as well as praised by her clients for capturing "pictures that are truly 'us,'" Jenna consistently delivers on her promise for laid-back, genuine, timeless images on her clients' most special of days. She excels at family and couples' portrait work in general, but her wedding and engagement portfolio especially blew us away. Her mastery of working outdoors in various kinds of natural lighting is evident.


When Joshua Corey first got started in photography, the only equipment he had was his iPhone. That single device opened up worlds of possibilities for him, and before he knew it, he'd evolved into a full-blown traveling professional (based in East Nashville, of course) with a particular passion for documenting and sharing stories of love and joy, as well as curiosity of the future. His golden honey-hued color sets are absolutely stunning, and his clients' trust in him — and love for each other — radiates from their faces every time.
Admittedly, we don't know too much about Jana Marie just yet, beyond the fact that she's incredibly talented and will likely be making a big name for herself in the Nashville area soon! Her photography business's Instagram page has only been up and running since July, but already she's shared a few dozen gorgeous baby photos and pregnancy announcements, senior pictures, professional headshots, and, most importantly for our purposes here today, engagement sessions!
The featured photoset caught our attention immediately and just would not let go. Look at the excitement on his face before the question's asked in the first photo, and then see how completely proud he is in the third photo — so honest and authentic!


Bri Enoch is another exciting up-and-comer in the world of Nashville engagement photographers. Serving Nashville and the greater Middle Tennessee area, Bri's work often takes place outside; like her fellow Nashville-based photographers, Bri takes advantage of the beauty of the area's natural world, shooting couples in outdoor spaces that look as though they come from fairytale, using interesting angles, composition, and balance.
We absolutely love the photo we've chosen to feature here today. With the brightness cranked up, as well as the afternoon sun casting its bright glow upon the betrothed and the earth around them, this photo looks like it could have been taken straight out of a storybook.


Based in Nashville and serving the local area and beyond, Celladora Photography is the brainchild of John Yates and his team of incredibly talented photographers. With a style they describe as "clean and timeless," they deliver high-quality, no-fuss service to their customers and leave them beaming every time. John and the rest of his team's work is truly inspired, with each different couples' photos having a style, mood, and feel all their own. With autumn approaching, we're definitely going to be on the lookout for new work from Celladora in the coming months.


Native Nashvillian Abby Bekah has lived in Music City long enough to know that there's a rich, dynamic history in town that has little to do with the city's current designation as "the bachelorette party capital of the world." (Not that we have anything against bachelorette parties — we're talking about our favorite Nashville engagement photographers, after all!) But, like Abby herself, we here at Peerspace do believe in looking deeper beyond the surface to appreciate the heart and soul of our subjects. There's a lot more to Nashville than country music, matching outfits, and Broadway. Abby's work is in tune with the old spirit of Nashville, the thriving history still very much alive beneath the newer construction and urban sprawl that's happened as of late.


Another lifelong Tennessean, Jamie Pratt has been working professionally in the Nashville area since 2012, after moving from her hometown of Knoxville. Jamie finds importance and value in both "the big moments that you will never forget and the little moments when you think that no one is watching," and she strives to catch them all on camera. Her work is just gorgeous, with natural settings and carefree non-posing and an editorial touch that is subtle, highly intentional, and vivid. Jamie has a true knack for capturing real moments of joy, laughter, and surprise, and that's why we are so especially fond of her engagement photography above all else.
Haydin Olivia's another gal on our list of favorite Nashville engagement photographers whose style we'd describe as a little otherworldly, a little wonder-filled. Her use of color and atmosphere creates a sense of magic and simple contentment, with soft textures and easy smiles and smooth lines. Specializing in family, couples', and portrait photography, she displays a deep understanding of people and the spark of life inside them. Her main goal as a photographer is to "share the light [she sees] in others," to share her clients' individuality and spirit in their personal, unique way. We feel confident enough to assert that she demonstrates her ability to reach this goal and surpass it again and again.


Among the best Nashville engagement photographers is Rachel Evans, a huge name in the Nashville photography world. "For funky people only," as Rachel puts it, her work is eclectic and spunky and offbeat, something different for people who pride themselves on being outstanding and doing their own thing. She describes her sessions as more like a date with a plus-one coming along to snap pictures of you and your boo being adorable, and it sure looks like her clients always have a good time.
Whether they're scarfing cotton candy at the county fair, having a pizza picnic on the trunk of the car, spending a day at the lake, or literally living out the lyrics of a country song by tailgate dancing beneath the stars, her clients are clearly having the time of their lives in their photos, and that's saying something. Rachel's ability to infuse each image with the true essence of who her clients are as people is unmatched, and we are so happy to feature her here today.


Well, that about wraps it up for this one! If you come to Nashville for the bachelorette party, that's wonderful — but maybe while you're in the city, you'll take a minute to seek out one of these incredibly talented Nashville engagement photographers for a romantic photoshoot of a lifetime.



Get together somewhere better
Book thousands of unique spaces directly from local hosts.
Explore Spaces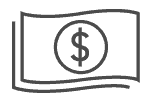 Share your space and start earning
Join thousands of hosts renting their space for meetings, events, and photo shoots.
List Your Space