The 9 Best Engagement Photographers in Phoenix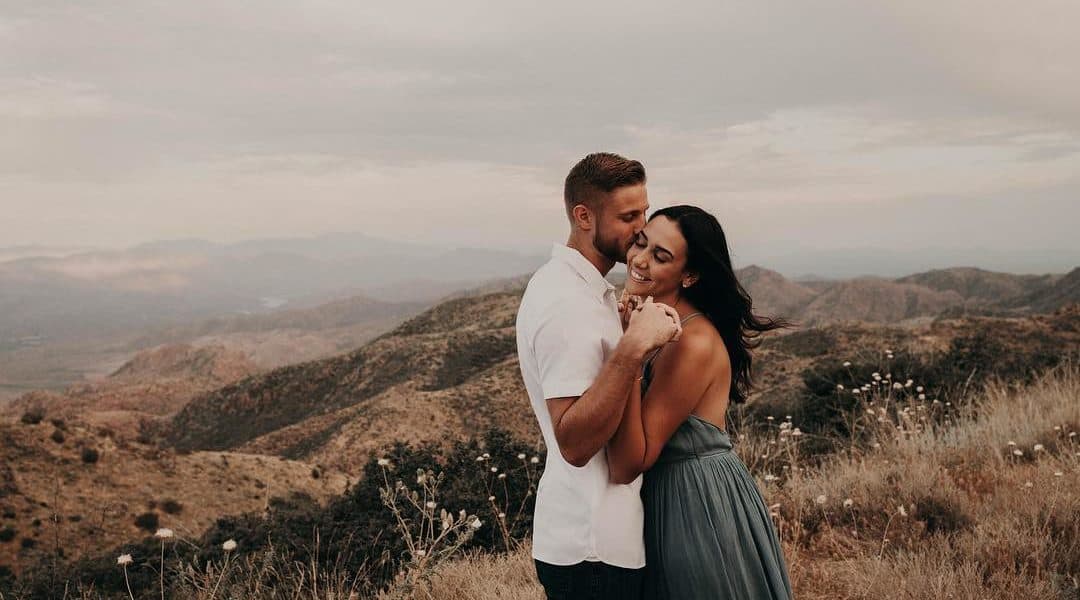 The Arizona desert is vast and brilliant. With such shades of gold, red, and expansive azure skies, your engagement shoot in Phoenix will be like no other. One look at the Copper State and you'll need no explanation as to why photographers flock to Phoenix. As legend has it, the city gets its name from the idea of a civilization rising from the ashes of Hohokam. Spiritual and unique, Phoenix provides stunning backdrops and rich history. Indeed, the best Phoenix engagement photographers know how to marry your love to the land.


Intimate Phoenix engagement photographer Larisa Elaine has a vision for all her sessions. Using muted, unsaturated tones, her photographs combine their subjects with the Arizonian landscape. Each of them is much a love story to Arizona as that of the couples themselves. Elaine's goal is to photograph the connections in front of her. Taking each story as their own epic tale, she's set on capturing what it is that makes each couple special. She also does it really, really well.
If you're looking for Phoenix engagement photographers with an editorial or lifestyle flair, look no further than Jonnie and Garrett. This husband-and-wife duo have a pretty unique love story of their own. Both born and raised in Arizona, minutes apart, they only met six years ago. Jonnie and Garrett's photography captures the spontaneous moments in every session. All in all, their photographs have an editorial feel, as though you're leafing through Vogue.


Desert sunsets, mountain tops, and love are three things that inspire Carmela Joy. Since picking up a camera in her senior year, she was immediately bitten by the photography bug. Joy wants to tell incredible stories. Whether a love story or a simple connection between two people, she's inspired. Joy's Arizona engagement sessions are outstanding, as she's making use of the canyons and vistas that make the state special. You're basically guaranteed that her photographs will make you smile.


There's no love like that which bonds a mother and child. Mikayla O'Brien takes her passion for motherhood and puts it into her work. As a mother, she's ready to capture every moment from the messiest to the quietest. This is also something that works well for engagement photographs, as love makes us young and adventurous; it makes us do things we're not aware of. Yet, photographers like Mikayla are right there to immortalize those moments forever.


Riss and Steven met and fell in love while shooting an event together. It seems to be written in the stars for the two to come together to capture other people's love, too. Both photographers have their own eye for what works, bringing out the best in each other as they shoot. Using the nature and urban builds around them, Riss and Steven create a new world with their photos. If you're looking for moments captured in time, these two are right there to snatch them.


Ben and Kelly love color: their photographs are bright and vibrant, each a celebration of the moment. Dozens of publications have featured the pair's work, including the Huffington Post, National Geographic, and Inside Weddings. However, it's the connections they forge with their clients that drive them to keep shooting. In addition to shooting great landscape shots, the candid closeups they produce are phenomenal.
Nhiya Kaye Photography is owned and operated by the talented Rebecca Johnson. Johnson remembers the moment the creative spark hit her — it happened while she was living in China for a few months. Since then, she's channeled her love for love, travel, and life into her business. With her engagement photographs, she wants to capture the quirky, imperfect, sarcastic, wholly unique parts of relationships. She is the real deal.


It was her adventurous spirit that took Samantha Rose to Phoenix, AZ. Uprooting from the Midwest to follow her dreams, she takes this same courageous approach to her photos. Samantha finds inspiration in golden hours, dusky skies, and perfect sunsets. Feeling most herself when exploring, she wants that same feeling for her subjects — taking couples back to nature is a great way to bring out what matters. Whether that nature is in the wilderness or home, Samantha's photographs capture sweet memories.


Two incredibly talented photographers for the price of one: Jennifer Hill Photography consists of a husband-and-wife team, Jenn and Quinton. These high school sweethearts have been together for more than a decade, and they're still as madly in love as ever. It's this passion that drives them to capture other people's love stories. Snatching those moments in time you'll remember forever, Jenn and Quinton turn each second into a lasting memory.


Arizona attracts a certain kind of wild soul, and Phoenix is so well-connected, it's a great place to spend your life with your loved one. With so many beautiful locations for your engagement session and a host of such talented Phoenix engagement photographers, we've got no doubt that your engagement pictures will come out perfectly.



Get together somewhere better
Book thousands of unique spaces directly from local hosts.
Explore Spaces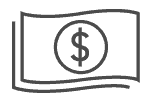 Share your space and start earning
Join thousands of hosts renting their space for meetings, events, and photo shoots.
List Your Space