The 9 Best Engagement Photographers in Tampa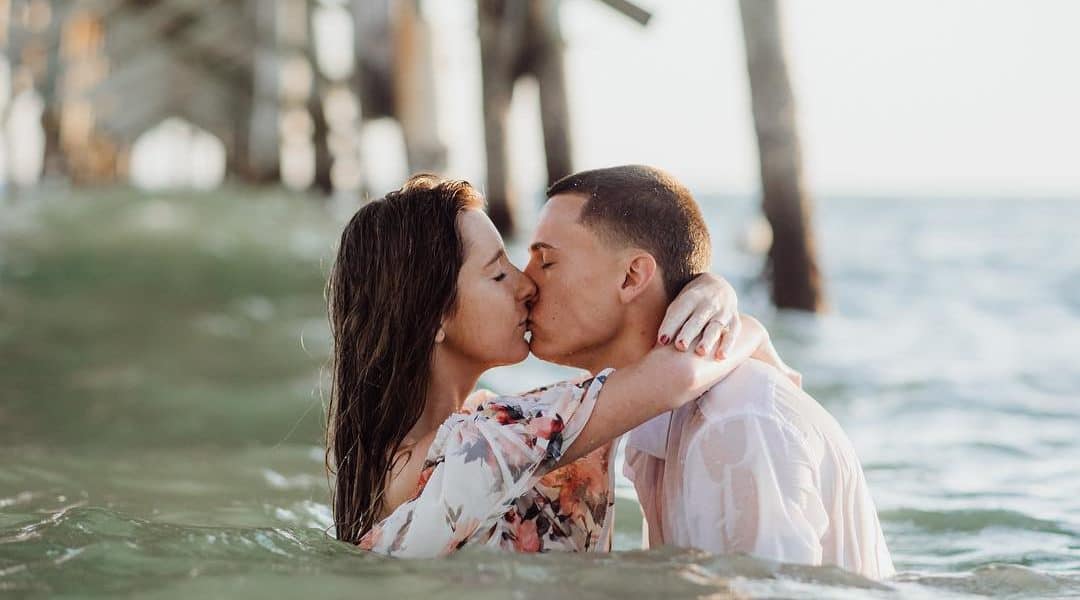 Those who live around Tampa Bay know just how wonderful the Sunshine State really is. What's more romantic than a beach engagement session? How about a hand-in-hand stroll down Bayshore Boulevard, comprising 4.5 miles of coastal views, palm trees, and historic mansions? Or, watching the sun disappearing over the horizon in a place home to one of the world's most magical sunsets? Tampa has a lot to offer its couples, no matter your age or interests, including tons of romantic spots for a not-so-impromptu engagement. These Tampa engagement photographers will capture it all.


Joanna Canelas loves all things related to engagements and weddings. She's been this way since she was a little girl, originally wanting to become a wedding dress designer. Luckily, life had other plans. In terms of her photographs, Canelas opts for natural light over moody or bright tones. She wants each session to be natural, chasing harmony and effortlessness even when it comes to rallying groups together for more traditional shots. All in all, she knows how to make you comfortable, allowing her to shoot incredible photos.


Central Florida-based photographer Sydney Morman, AKA Squid, takes dreamy, romantic portraits for the young at heart. Striving to bring out the depth of emotions in all of her sessions, Sydney boasts a portfolio that is chock-full of editorial-ready shots that wouldn't be out of place on the pages of Vogue. Since starting portrait photography in 2008, as well as falling in love with wedding photography in 2012, she has had her work featured in The Knot and WeddingWire. Since kick-starting her full-time business, she's shot 119 couples and counting. Could your engagement be next?


When choosing an engagement photographer to spend a few hours with, you can't get better than Krystal Capone. No, she isn't related to the infamous mobster Al, but she sure can shoot… a great picture. People-pleaser Capone values her clients for who they are, opting for moody, intimate lighting around some of Florida's most stunning locations. Don't be surprised if you wind up in the water at some point, though, as it is Florida, after all. It's no wonder she's among one of the most talented Tampa engagement photographers.
The best Tampa engagement photographers wear their hearts on their sleeve: they love their family, their lives, and their subjects. Candice Cason is the owner of Heart & Hazel Photography, named after the color of her eyes (hazel) and her family (heart). It was her family that taught her about the whimsical nature of love and true, inexplicable connections humans are capable of forming. Therefore, it's only fitting that she be behind the lens for some of your biggest, most romantic moments. Cason makes sure your desires are met, whatever they are.


Elina Rose is a lover of love. She also doubles as a behind-the-camera storyteller. Each of her photographs is a small part of a bigger story, capturing memories and emotions with the click of the shutter. When it comes to photography, Elinafollows her gut. Leaving any rules and trends at the door, she brings an optimistic, spontaneous eye to her sessions. With photographs that are equal parts candid and nostalgic, Elina's finished shots never miss a moment.


Husband-and-wife photography team Evan and Abby have been married since 2018. They're as different from one another as a couple can get, but similar enough in the ways that matter. Abigail is a native Tennessean with a passion for creating and sharing her art. Evan, on the other hand, is a Floridian through and through, as well as a social butterfly primed to make his subjects feel comfortable. Since their chance meeting and subsequent love story, the pair have dedicated themselves to capturing that magic for other couples.
Owner and lead photographer of M.A.D. Images is Melissa, who considers herself "extra." In addition to that, she's upbeat, motivated, detail-oriented, and knows how to bring the best out of her couples. She knows how to make you feel comfortable, bringing her own spark to each lovingly snapped photograph. Melissa is perhaps at her best when she allows her couples to be carefree and casual, even goofy — just how you are when you're not posing, when you're living your everyday lives together.


Born in Puerto Rico, photographer Yarelis has lived in Florida since she was 3 years old. Her love of photography began with family photos around her home, as she quietly realized the power of nostalgia and those moments locked in time. As she grew older, she understood how priceless a photograph could be. For Yarelis, your photographs are heirlooms. They're going to be the pictures you and your children can look at in years to come, occasionally reminding you of the scents, sounds, and sensations of that special day. Providing dreamy, airy, desaturated sessions, Yarelis knows just how to invoke them.


Librarian by day, photographer by night (and day), Danielle Cram grew up in Tampa. Her loves in life are echoed in her photographs of thunderstorms, water, and beautiful sunsets. Between spending time at FSU Tallahassee and a year in Florence, Italy, she deftly honed her style. Consistently classic, bold, and authentic, Cram specializes in film and photography, giving her engagement sessions that extra something special.


Whether you're looking for couples or engagement photographers in Tampa, there are plenty to choose from. Shop around and see who you click with, whose style you like, or who gets you. Creating an everlasting memory from your engagement can be as important as doing the same on your wedding day. And these Tampa engagement photographers are more than keen to make those memories last.



Get together somewhere better
Book thousands of unique spaces directly from local hosts.
Explore Spaces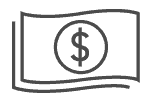 Share your space and start earning
Join thousands of hosts renting their space for meetings, events, and photo shoots.
List Your Space