The 11 Best Engagement Photographers in Vancouver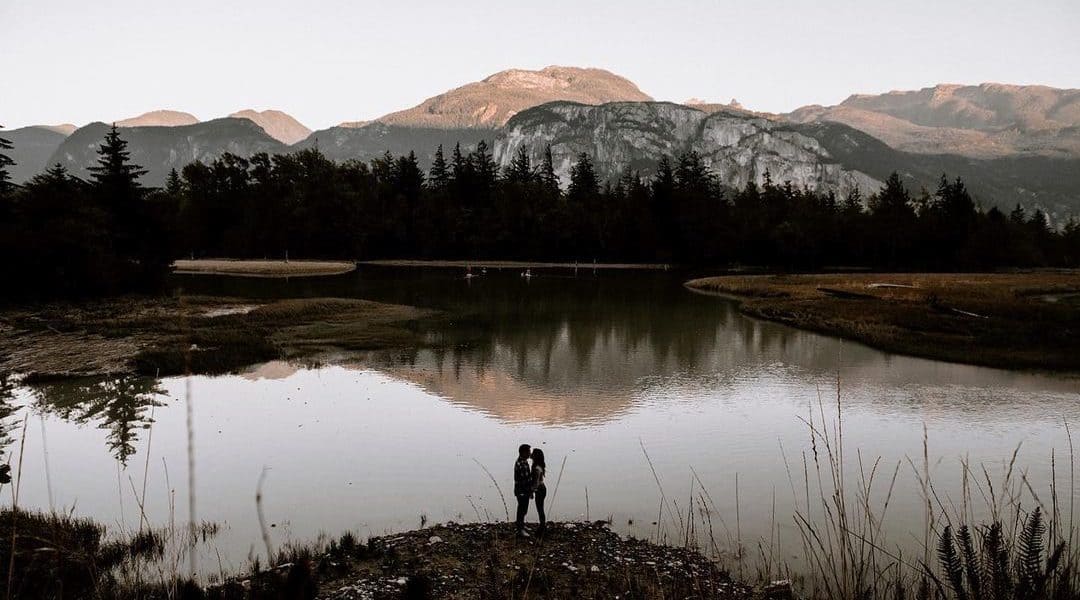 Vancouver is an enchanting land, full of idyllic evergreen forests, gentle waves lapping on pebble beaches, and blue-grey mountains fading into the quiet embrace of an approaching fogbank. In short, it's the perfect location for engagement photography. Couples looking to tie the knot in British Columbia have a lot of options when it comes to who will capture this special moment in their lives, such as these expert Vancouver engagement photographers to lead the way. Check out their awe-inspiring work!


Craft beer and a love for the woods are the foundations behind Isle + Oak Photography, run by best-friend team Sam and Chris. The gorgeous, rich, earthy tones of their photos feel like we've stumbled onto the set of Lord of the Rings, and there's not much higher praise than that! The foggy shorelines, adventure-laden pinewood forests, and soaring mountains are all enough to take our breath away, and any couple who hires this duo to photograph their engagement will truly be in for a treat.


Stephen Klee started photographing all things wedding in 2009 with two simple goals: to tell stories, and chase a lot of sunsets. His studio has taken off since then, shooting across a wide variety of stunning backgrounds, and definitely still following that sunset! Actually, the majority of his photos are taken in full sunlight: bright, happy, and imbued with a spirit of laughter and joy. Stephen says on his website that he is inspired by "happy people, fleeting moments, and beautiful light." We think that any couple who comes to Stephen will walk away with big smiles on their faces and stunning photographs in hand.


Together as a husband-and-wife team, Will and Lauren Pursell describe their style as "a little different." That something different is what sets this pair apart—from hauling specialty lighting equipment into extreme locations like cliffsides and remote lakes, to setting up under the Northern Lights! Okay, that last one is more luck than skill, but we'll give it to them anyway. Together, Will and Lauren have been published in the likes of Cosmopolitan and even featured in a Vancouver wedding photo marketing campaign in 2019. With their creative lighting setups and flair for the dramatic, Will and Lauren are two engagement photographers who won't be forgotten!
Jamie Delaine is the kind of gal who always has a smile on her face. She loves telling the stories of the couples she photographs on her website, who are often just as excited about their love story as they are about Jamie's pictures! Jamie focuses on natural lighting, framing, and creative composition in her photography, keeping to a bright, airy, fairy tale-like colorscape. Her engagement portfolio is full of the natural wonders around Vancouver, as well as the beautiful parks and urban jungle of the city itself.


Henny Hwang was born in South Korea and grew up in Vancouver, describing herself as 70% nature enthusiast and 30% city girl—with a bit of Spanish soul thrown in, for good measure! Her style is cinematic, with rich, dark shadows; soft highlights; and a splash of artistic black-and-white tones. We love the way that Henny throws herself into her projects, producing some absolutely stunning visuals that earns her a top spot as one of the most talented Vancouver engagement photographers. Don't wait until it's too late, as Henny is a busy gal—get your shoot booked in today!


Featuring a warm, almost glowing color palette, and rich, earthen tones, Aileen Choi delivers stunning photos of love, as well as what it means to get engaged to our forever person. She works hard to get to know each couple before planning the shoot, inviting them to come chat "over some drinks, or fries!"
Aileen is very grateful for the opportunities she has had in life, giving back by donating a small percentage of each booking to three charitable causes. It's no wonder that all of Aileen's clients gush about her in the reviews, describing her as positive, upbeat, and saying in one note, "I wish I lived closer to her because she's such a great person!!" We think that is pretty high accolades!


With a background in design, Sara Rogers enjoys incorporating urban environments and architectural details into her works, alongside her great love of the outdoors. This beautiful incorporation of line, form, and symmetry adds an extra magical dimension to Sara's photos.
Sara is open about her philanthropic mindset, donating a portion of her profits each year to worthy organizations. At the time of writing this, Sara says she will be splitting her donations between QMUNITY, a resource center for queer, trans, and Two-Spirit community members, and Black Women in Motion. When she's not photographing, Sara can be found in the mountains hiking, or hitting the slopes with her snowboard. Traveler, adventurer, and ace photographer—Sara is one motivated young businesswoman!
Jamala Mya got her first camera when she was 16 and started by photographing her little sisters. As she says on her website, "my love grew for golden light, being in the moment with people, and capturing the true essence of who they are." That golden light is still present in Jamala's photos, whether streaming through forest trees onto the mossy earth below or glistening off the rippling currents of water.
She takes great care to ensure her clients are as comfortable and cheerful as she is, outlining tips for getting ready for the session that even includes bringing "a bevvy" in case you get nervous. "It's always a good time," she says, "and it's super fun to get it in some pictures if you want!" We love Jamala's sunny sense of humor, and the sunny rays that dance through her portraits!


Located in scenic Fraser Valley—a short drive from downtown Vancouver—this team of photographers has captured over 600 weddings and engagements, making them veritable experts! The rich saturation of colors, the effortless sense of style and poise, and their brilliant eye for framing a scene truly makes Paramount stand out as a group of the best Vancouver engagement photographers. The natural wonders of the environment are perfectly in harmony with the bright, smiling faces of the subjects, rendering complete an image of love, tranquility, and grace.


Evin (pronounced a-veen) immigrated to Canada from Kurdistan in 1995, and she's been addicted to the beautiful mountains of British Columbia ever since. It was during a trip to Ghana in 2007, carrying around her "clunky little point-and-shoot Nikon" that she was bitten by a love for photography. Evin's uncomplicated framing, her eye for incorporating negative space, and her ability to turn the smallest moments into captivating portraits all grant her a spot as one of Vancouver's top engagement photographers to date. Her style is fresh, modern, and timelessly beautiful.


Jalen likes to shoot in all weather conditions—snow, rain, sunshine, bring it on! The rich tones of her pictures feel like we are lost in a Renaissance painting, full of saturated ochre, olive, and periwinkle. Jalen captures the joy and laughter of these shoots alongside the stunning poise of a carefully-crafted image, and with the stunning natural backdrop of British Columbia on her side, it seems impossible for Jalen to produce anything short of breathtaking.


They're not just photos—they're heirlooms in the making.
A great photographer must be able to combine technical skill, artistic aesthetics, and an impeccable sense of timing all in the space of a couple minutes—sometimes only a couple seconds! Add in the nerves of being newly-engaged, and it can seem like a daunting task for both parties involved.
These talented Vancouver engagement photographers are at the top of their game, and we love exploring the unique atmospheres that each one creates, crafting the image to the couple. Lovebirds can rest assured, knowing that they will be receiving memories they will treasure for a lifetime.



Get together somewhere better
Book thousands of unique spaces directly from local hosts.
Explore Spaces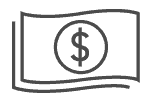 Share your space and start earning
Join thousands of hosts renting their space for meetings, events, and photo shoots.
List Your Space