The 9 Best Event Photographers in Sydney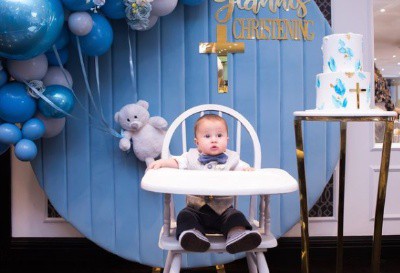 You may have spent weeks or months planning your next big event – but have you found your photographer yet? Sydney event photographers are constantly in demand and are sometimes booked way in advance; they can be hard to find at the last minute. Fortunately, we've curated this list of the top 9 Sydney event photographers of 2021 to save you some time as you bring your next event to life! From boat parties to corporate events, these talented creatives have seen it all and are ready to collaborate with you!
Liv Corbett is a wedding, portrait, and Sydney event photographer whose work has been featured in CEO Magazine, Cosmopolitan, The Telegraph, and several other major publications. Few photographers manage to pull off the elegance and vibrancy that she does when composing shots. Liv's style includes abundant light for a cheerful feel and colors that are just punchy enough without straying into the realm of the unbelievable. And her love for spontaneous, natural expressions gives her work a documentary feel that's more organic than classically posed images!
Events, weddings, and elopements are the specialty of Mimi Rouh. Her natural colors, shadows, and highlights give her work the feel of presence as if we're there looking right at her scene. Environmental portraits also play a major role in her photography, using storytelling backgrounds to help viewers understand and appreciate the subjects! Mimi's photography often has a celebratory atmosphere as well, transmitting the mood with ease.
Having graduated with a Diploma of Photo Imaging and Event Managing, Sarah Jane combines both formal study and an innate passion for the arts. Sarah covers events including christenings, family portraits, and corporate functions. And as a top Sydney event photographer, she has worked in the past with NSW Government Health, Pinnacle Films, Ashy Bines, and several other national brands. Sarah's work has even been displayed in the Sydney Opera House! The bright, cheerful approach she takes to lighting, colors, and composition are all just what we love to see in event photography.
Have you seen the work of Carolin Margi? While her dreams and aspirations are continually shifting, her love of photography remains constant! From fashion and portraits to weddings and other events, she's always on hand with a camera, forever preserving moments that slip by like sand in an hourglass.
We are huge fans of the intimate way Carolin captures christenings, from the expressions of each child to the gentle color and monochrome style she uses in these events. And the up-close compositions on display leave us feeling within arm's reach of her subjects, adding to the power of her images to charge the viewer with the emotions of the day. The past truly lives on in Carolin's photography!
Mariam is the mastermind behind Photographed with Love Events. Corporate events, sports, outdoor events, and live music are just a few of the stories she's told previously. And when not shooting events, Miriam is also a talented portrait, interior, and food photographer. Taken together, her work has caught the attention of major brands like the Beacon Foundation and Kidney Health Australia.
We can't help but notice how well she brings the mood of each scene to life. In sporting events, the energy and thrill are on display, while in corporate events, we see how she composes to fit a more professional atmosphere. Miriam's attention to not only the scene but how best to represent it is a testament to her skill as a Sydney event photographer!
Families, life milestones, and social events are what Alison loves to photograph. Maternities, weddings, christenings, newborns … those moments where your life takes a turn and a new chapter begins. Alison favors working as close as she can to her subjects in order for us to feel precisely the right mood, from wonder to love. Her work is more fine art in character, meant for printing and display in the home rather than languishing in a hard drive somewhere!
Events and celebrations, particularly boat parties, are the focus of Edgeline Photography. James Griffin's talent for blending into the scene to capture candid images at one moment and then finding spontaneous, playful portraits the next is masterful and helps tell the entire story of a gathering.
Corporate events, business and personal branding, live music, and other events are also part of his storytelling passion! From documentation within the crowd to portraits of the cast at the end of the day, there's no part of an event James can't bring to life.
8. Photography by Yasmin
Yasmin is a Sydney event photographer with an eye for soft, soulful images. They are a natural match to her wedding and engagement-oriented event images, where strong emotions are featured. The abundant natural lighting, color-matched apparel, and flattering backgrounds in her photography all come together to tell the story of each couple's romance completely! Yasmin uses gently guided poses and angles that range from traditional to highly creative to best feature each romance.
Planning a wedding, family event, business event, or corporate event? These and more are where Beautography shines! As a boutique Sydney photography studio, Beautography aims to craft luxury images from your important events. They use gentle color casts, ideally timed poses, and storytelling backgrounds to create images that demand printing to appreciate all of the fine details on display. Wedding clients are a natural fit for Beautography, but we also get to enjoy christenings, business portraits, engagements, and more, all composed using the same celebratory style.

Get together somewhere better
Book thousands of unique spaces directly from local hosts.
Explore Spaces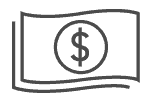 Share your space and start earning
Join thousands of hosts renting their space for meetings, events, and photo shoots.
List Your Space