The 9 Best Family Photographers in Bakersfield, CA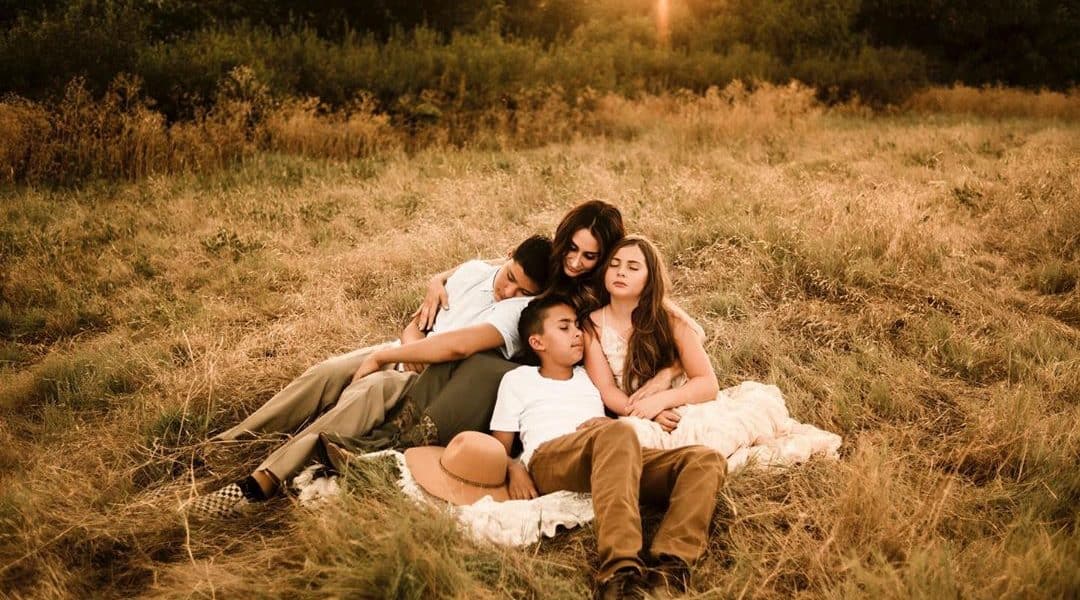 Nestled in the Central Valley of California, Bakersfield is a fascinating city known for its agriculture and energy production-based economy. Home to the country music genre called the Bakersfield sound, there is no shortage of artistic talent in the city. When you're in the market for a family photography session in or around Bakersfield, check out the following shutterbugs. We scouted out the most talented Bakersfield family photographers — from those specializing in newborn portraits to outdoors family shoots. One of these talented artists is sure to please!


Aspen Dawn Skye has an instantly identifiable aesthetic — rich coloring full of warm hues is reminiscent of fall and ever-so-perfectly retro. She uses the golden hour of sunlight to its best possible effect — lots of sun streaked tresses and glowing skin — making her one of our favorite Bakersfield family photographers. She uses the landscapes found around here to give a sense of place as well — the orchards, golden fields, and gently curving hills in her photographs celebrate the area as well as her subjects. She's a great choice if you love the feeling of the end of summer, have a sentimental or bohemian streak, or just want amazing photographs.


Jess Cadena specializes in photographing newborns, but she is an all-around creative talent, which isn't surprising as she's among the top Bakersfield family photographers. Her style leans towards the light and bright, with an emphasis on tiny details like eyelashes and toes. When she styles a newborn, it is with an organic touch, often including natural elements like greenery and jute for texture. All of her portraits have a similar touch — simple, sweet, with the emphasis being on the subject's face. Whatever your family portrait needs, Jess is sure to provide touching prints to treasure your whole life through.

Ipek produces creative sets to showcase your little ones, from newborn photography to milestone birthdays. She has a modern fine-art style — bright studio portraits are stylish with lots of bokeh goodness to draw the eye to the most important part of a photograph: the eyes. Her styling is fully customizable, allowing you to take part in the whimsical portrayals of your children. We think her finest work is in studio; with full control over the lighting, she can make the most beautiful portraits, no matter the weather outside. Her experience and love of the medium show though in every photo.


Kayla Irene is all about emotive photography, sometimes with an ultra-chic boho twist. Her photographs are full of the sunlight that makes Southern California famous, and she uses the light to create beautiful sun flare, adding a sense of magic to her portraits. Her work is real and tender, never overly posed or fake, and she captures the full range of her subjects' emotions and personality. She also takes advantage of light and shadow for a sense of emotion and heightened drama. With a portfolio chock-full of authentic portraits of couples and families, we can't recommend her highly enough!


Katherine Chen is the kind of gifted photographer we love for family portraits — playful and professional, boasting an eye for the lighthearted and spontaneous moments of childhood. She's an excellent choice if you're seeking a Bakersfield family photographer with a lifestyle flair — her specialty is preserving candid moments as they happen, without posing. Her editing is rich in color and tone, with a slightly nostalgic film-inspired feel. Classic while also remaining completely modern, her entire portfolio is delightful.


Inspired by the children she photographs, Andrea Jordan loves her work and it shows. Her carefully constructed studio shots are a study in minimalist perfection — from the composition to the focus, her newborn shots are breathtaking. Her detail shots will help you remember each adorable bit of your baby, long after they are grown, with children of their own. When she turns her lens to the older kids and adults, they get the same attention to detail, but outdoor settings allow for a more organic feeling to her work. Andrea is a phenomenal photographer — check her out to see what we mean!

Driven by her desire to document the real moments in life, Misty Dameron has one powerful portfolio. She is a multi-talented photographer with a specialty in making gorgeous portraits of people in every stage of their lives, from newborn to high school seniors to weddings. Given her motivation of authenticity, it's no wonder she is drawn to portraits — what is more beautiful or genuine than the feeling on a child's face when they are dancing in the sun? Or the look two parents share as they embrace their newborn babe? Misty is one talented lady — her unforgettable work speaks for itself.


Self-proclaimed photographer for "the laid-back lovers," Jennifer Pishinsky is also a photographer for laid-back families. Her style is real and organic, both simple and playful. She doesn't go over the top when styling your family to perfection; she lets you be you, perfectly imperfect, with just enough editing to make you look your absolute best. She has a real talent for bringing out the personalities of her subjects, so if you work with her, get ready for a batch of photos that will beautifully encompass where you are in this moment.


Miriam Calloway picked up a camera at 7 years old and never looked back. Her love of the medium, paired with her robust years of experience, radiate throughout her work. She collaborates with subjects of all ages — her newborn portraits are delicate and fitting for this ephemeral stage; her portraits of high school seniors are full of the promise that transition brings; and her family work ensures you can look back on treasured memories for years to come.



Get together somewhere better
Book thousands of unique spaces directly from local hosts.
Explore Spaces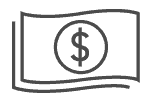 Share your space and start earning
Join thousands of hosts renting their space for meetings, events, and photo shoots.
List Your Space