The 9 Best Family Photographers in Cincinnati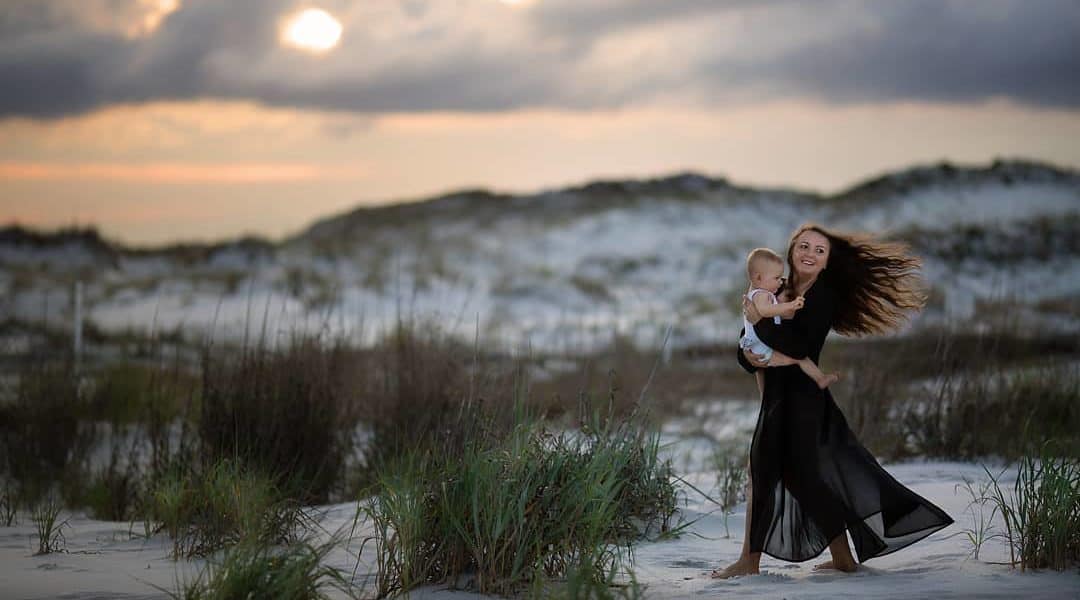 One of the best things about photographs is their ability to transport you through time. Luckily, every great photographer knows this. Not only do skilled shutterbugs document the moments that become bygone days, but they're doing it in an artistic, refreshing way. When you're seeking talented Cincinnati family photographers to preserve your memories for a lifetime, we've got you covered with this list.
And when you need special venues to celebrate milestones, to create art, or just to get some work done, rely on Peerspace. As the largest online marketplace for hourly venue rentals, we have hundreds of stunning spaces in Cincy and beyond. From professional photo studios to sleek, stylish venues, you can book private venues to call your own for a few hours. Check us out! And of course, be sure to check out the work of these incredible Cincinnati family photographers. They're the best out there and deserve your attention, we promise!
Olga's photography is truly special. In fact, her fine art portraiture turns children into storybook characters. Her staging creates an ethereal vibe with glowing light, sun-dappled woods, and beautifully dressed subjects who look as if they were plucked straight from a fairytale.
Olga's fanciful style is defined by crisp details, silken bokeh, and nostalgic tones, all with an overlay of crisp white for a sense of brightness and light. We also think her portfolio has the professional feel of an editorial shoot, but with the magic ingredient of love and humanity emanating from each frame. Olga is undoubtedly one of the best Cincinnati family photographers. Get to know her work and you'll undoubtedly agree.
Jen Moore calls herself not just a baby whisperer but a mommy whisperer. And given her portfolio full of glowing, happy, mothers-to-be, we understand that she must be. A lover of sun-ray soaked shoots and of capturing the bonds between family members, Jen exudes a style that is warm in every sense of the word. Natural light forms nuanced portraits — and Jen's not just working with the light but with shadows, bringing depth to a two-dimensional image. She is a master with natural light.
Jen has also racked up quite a loyal following of loving clients in the last decade-plus she's been in business. Here is just one of her many glowing reviews. "As soon as Jen walked in our home I felt like I had known her for years. She was excited and bubbly and I felt completely comfortable leaving her and her assistant to work their magic with my daughter.  As an OB nurse I see a lot of newborn photos that can't hold a candle to Jen's work.  She will produce beautiful photos that will probably bring you to joyful tears and you will also make a friend in her!"
Heather Elizabeth is the perfect photographer for styling your baby in a fun and unique way. Allowing your child to interact with studio props results in priceless and joyful mementos of your day with them —  who doesn't want a photo of their little one in all their curious perfection? The light-drenched studio is perfect for bright, airy portraits, and her outdoor shots bring another level of whimsicality. The unifying factor throughout her portfolio is fun— interesting angles and bright, happy backgrounds of your playful munchkins.
She also custom-designs cake-smashing sessions for your little one. Check out this page on her website and get ready for some serious "AWWWW!"-ing.
Simplicity is often equated with sophistication, and while looking through Heather Ford's work, we see how well she understands this. Without a lot of extraneous details in the shot, the image can focus on the subjects — a tuft of hair becomes something noteworthy, a silhouette has personality, and a subtle expression conveys an entire thought. Heather's shots are clean-lined, brightly lit, and true to the nature of the subject — creating highly intimate and emotional art portraits. 

Heather totally gets that not everyone is comfortable in front of the camera. And yet, she has a way to work around that, something all of us can be thankful for! As she puts it: "Instead of lining you up in an unnatural group formation and having you recite "cheese" in unison, I create moments that bring out your true self."
All sparkling eyes and natural grins, Carrie Lynne's portfolio captures the sweetest moments with your children. Luminous light combines with smooth skin creating dreamy portraits. Looking at Carrie's work, we wonder if there is anything more beautiful than a freshly created life brought forth into the world. The answer is yes, if it is a life you created! Choose Carrie when you are looking for a Cincinnati family photographer who will deliver bright, happy shots.
She also has an adoring crowd of past and current clients. Or rather past clients who remain current and will be future clients! "My family has used Carrie Lynne Photography 6 or 7 times. We've done family photos with our 4 kids, newborn photos and extended family photos (13 people). Carrie never disappoints and is a delight to work with! She knows how to capture very wiggly kids and make it look effortless! Worth every penny, definitely use her!!"
With a name like Veritas, you expect truth, and that is what Natalie Marquis excels in — telling the truth of your life and your family. She's a multi-talented photographer who's delivering joyful slices of your day-to-day life, as well as intensely emotional birth photos with equal beauty and candor.
Natalie's style goes beyond documentary to art. Her black-and-whites are low contrast and lo-fi, creating simple and evocative portraits. Looking through her work, you feel the depth of humanity, and it's her unvarnished approach to life that we find endlessly fascinating. 
Expertly using creative cropping and foreground to draw you into her portraits, Sadie Hodge beautifully displays her talent for photography. Using warm, nostalgic tones along with her crisp editing style, she creates timeless photos with a modern edge. Her shots read like a magazine editorial — a mix of gorgeous detail shots and environmental portraiture combine to tell an entire story in pictures. Sadie is the perfect Cincinnati family photographer when you want to remember the whole story of a day.
In the words of one of her many delighted clients. "Sadie has shot our family no less than TEN times. We keep going back because we are obsessed and impressed with her work. She has helped us create wonderful lasting family memories, gifts, art and stories. I've recommended her many times over!"
With a seemingly endless imagination for posing newborns, Katie Moore is an amazing choice for your family's portraits. Do you want the frank stare of your newborn captured to remember forever, or perhaps you're wanting a series that documents your newly expanded family? Katie has you covered and does it all with her signature whimsical style. Though she's technically based in northern Kentucky, she serves the greater Cincinnati area as well!
Lauren Smith infuses her bright photographs with the personality of her subjects, which is the mark of a truly great photographer. Whether a documentary in-home shoot or a more formal family session, her shots are rustic, breathtaking perfection. She boasts an eye for detail and a masterful knack for grand framing, resulting in an immediately identifiable style. 
In the words of one of her happy families: "Lauren is truly a jewel! She has an easy going attitude with an artist eye, she will capture the moment in a natural way (not forced) beautifully. After many different photographers over the years, Lauren will be the only one we use for years to come."

Cincinnati family photographers make magic happen with Peerspace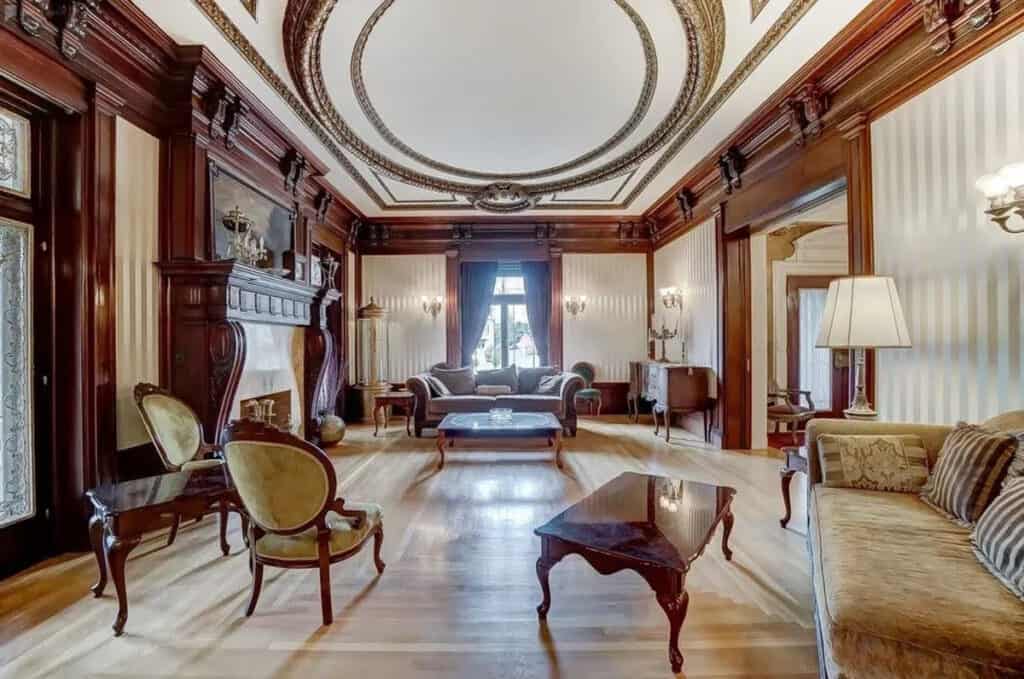 We hope you loved checking out the work of these talented Cincinnati family photographers! And remember, if you're looking for unique spaces for photoshoots, personal events, or business needs, rely on Peerspace. We have hundreds of spaces in Cincinnati, as well as southern Ohio and Northern Kentucky.

Get together somewhere better
Book thousands of unique spaces directly from local hosts.
Explore Spaces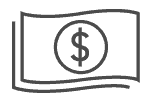 Share your space and start earning
Join thousands of hosts renting their space for meetings, events, and photo shoots.
List Your Space