The 10 Best Family Photographers in Fremont, CA
Family portraits are some of the oldest expressions of photography, tracing back generations to stoic photos of our ancestors holding today's family matriarch on their knee as a little baby. Our fascination with documenting our families has never waned, and today we still sit down, in our best clothes and most winning smiles, to have our portraits taken, for the upcoming generations to hold in their hands and exclaim, "These are my ancestors!" Of course, it's not something we want to leave up to chance, and these amazing Fremont, CA, family photographers are our top picks for the task on hand.


Maryam Salassi is an expressive, creative photographer working around the San Francisco area whose portraits go far beyond the "traditional" sit-down settings we associate with our grandparents. Her photos are lively, bright, dynamic, and artistic, often playing with double-exposure, motion blur, and candid moments which truly show the meaning of family.
Salassi's photos often feel like a breath of fresh air, a relaxed and comfortable documentation of home and family. With her artistic eye and fearless experimentation, Salassi is easily one of the best Fremont family photographers.


Stavan Shah is the founder and creative director behind Vision Infinie Photography, his only other job being a "full-time pet parent." Shah has over 10 years of experience working behind the camera, graduating with degrees in Photography from schools in America and India.
Shah mostly advertises his wedding and elopement photography on his Instagram account, but his family portraiture is no less outstanding. "Years from now," he says on his website, "I want you to look at your photographs and have all of those memories come flooding back." With beautiful composition, easy, natural light, and creative framing, Shah produces stunning family portraits which will be treasured by everyone involved.


Tiffany Johnson shoots just about everything: maternity, newborns, children, family, high school seniors, engagement, and weddings. "As a mother of four," she says on her website, "I understand the importance of every special moment and I strive to capture wonderful memories in time for you." Johnson's work is warm, timeless, and classically composed. She captures the happy smiles from birth to marriage, in beautiful portraits that leave us coming back time and again for more.
Yuri Pettengill is a master of on-location, natural-light photography, specializing in newborns, children, and families in the greater Bay Area. A mom of two herself, her interest in photography all started during the pregnancy of her first son, and she's never looked back since.
Pettengill is patient, waiting for just the right moment to snap the shutter—as she says on her website, she's looking for the moments of "infectious laughter, inquisitive stares, snuggles and kisses for mom and dad." It all comes together in Pettengill's work, which is a stunning mix of color and black-and-white. But don't take our word for it—her clients rave about her, too! "Yuri made us feel so comfortable," says one mother. "Her style and creativity captured beautiful moments of our family."


Shefali Parkeh was raised in the Golden State, and perhaps that's why she so effortlessly captures the magic and glow of California! From documenting family excursions up in the mountains, to a quiet moment with mom, dad, and kid on the beach, Parkeh captures the moment with delicacy and grace.
We love the light, bright, airy feel of Parkeh's photos, which lend a timeless quality to her work, and leave us feeling like we've just witnessed something out of a fairy-tale. It's no doubt that Parekh's talent and eye for beauty has earned her a top spot as one of the best Fremont family photographers in the field today.


Kaye Evangelista is a portrait and lifestyle photographer whose eye for fashion and style gives her portraits a unique feeling. In addition, Evangelista understands how to bring life into her photographs, catching the inner spirit and personalities of those she is focusing on.
Evangelista's work in photography all began with an old film camera back in high school, and now she can be seen photographing everything from families to boudoir to food for restaurants! "I always love having fun during my shoots," she says on her website, and we can see how that has translated to fun for her clients, too! Her portraits feature big smiles, natural poses, and gorgeous use of color.


Originally hailing from Thailand, Benz Suchasinee came to America to "find her way in Silicon Valley," but has come to discover her true calling in photography. Suchasinee has a natural ease to her style, with her indoor portraits blending together the grace and elegance of the subject with the lines and forms of the background; when outside, Suchasinee harnesses the soft glow of natural lighting to frame her subjects in an aesthetically-pleasing manner. Great framing and a creative eye for detail make Benz Suchasinee a jewel among Fremont family photographers.
Carla Michelle defines herself as a storyteller, and it's easy to see why. Her strong, evocative photos lead us through the narrative of the day, whether it's a wedding, an anniversary, or just a special day out with the family! Her photos harness the very essence of those in the shot, showcasing the love and cheer of family. We especially love the rich, deep earthy tones which pervade her work, making each portrait feel unbelievably cinematic.


Kaitlyn Rose knows exactly what it means to capture those warm, intimate family moments, whether it's giggling through awkward nerves at being in front of a professional camera for the first time, or accepting that your little one is going to get distracted by the flowers right when the shutter snaps.
Her fun, playful portfolio shows the modern family in all its nuances, and that's what clients treasure the most. Rose began learning photography 11 years ago through watching YouTube videos and practicing on her own kids, so she is sure to be a pro around you and yours now!


Briana Averwater—or Bri for short—has been all around the world. Following a successful teaching career abroad (she's visited 40+ countries!), she returned to the US to start working professionally as a photographer. "As a former teacher, I love kids of all ages," she says on her website, which makes her a natural candidate for family photography!
Averwater is a master at capturing colors, pulling out the deep, rich hues of the landscape and bathing the subject stunning, warm light. It's nothing but smiles and joy in Averwater's portfolio, as she crafts photos which you will treasure for generations.


Don't let these incredible moments get away.
Every day feels like an extra special moment when your little family is growing, and those moments turn into memories that you will look back upon with warmth. It's natural to want to capture all of these memories on camera, and hang them up on our walls at home to announce to visitors: "Look! This is my family!" Don't let the moments pass away, and don't settle for any less than what your family deserves… when you're shopping around, these noteworthy Fremont, CA, family photographers are sure to leave you with timeless portraits that will fill your heart with love for many, many years to come.



Get together somewhere better
Book thousands of unique spaces directly from local hosts.
Explore Spaces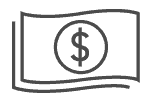 Share your space and start earning
Join thousands of hosts renting their space for meetings, events, and photo shoots.
List Your Space