The 10 Best Family Photographers in Lincoln, Nebraska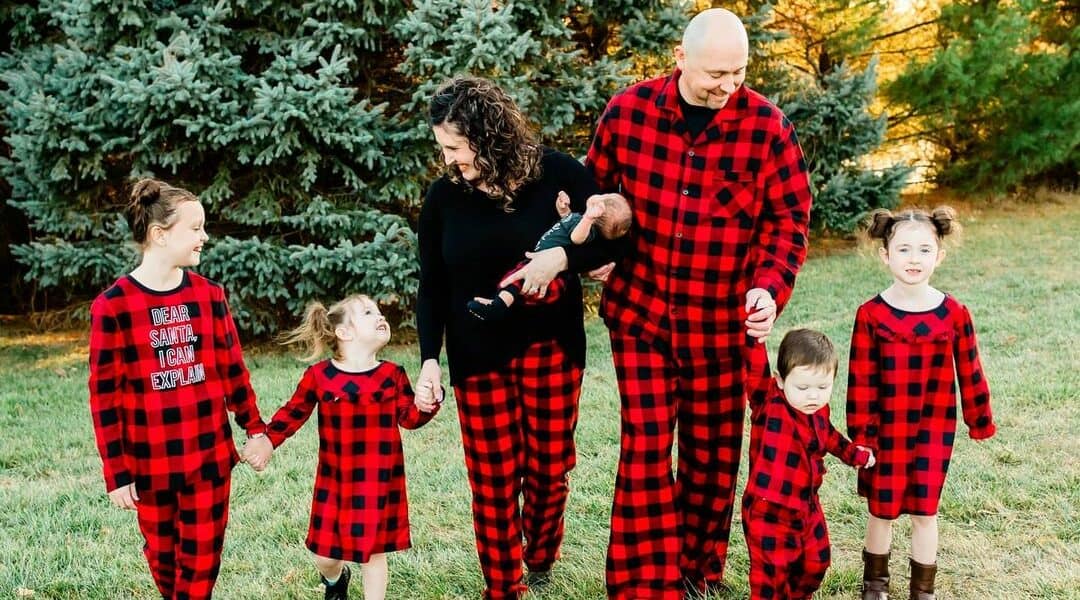 It takes a special talent to photograph families, be they just a couple, a baby, or a large group of folks sharing happiness. What's important is how personal those photographs are, and how magical a photographer's lens can make them. These are not meant to land in a magazine or win some artistic contest—every click is a personal, precious heirloom for a family, to celebrate their best moments. Lincoln, Nebraska, is home to amazing photographers who specialize in just that—capturing the love and the best moments of families. Let's take a look at some of the finest Lincoln family photographers around.


It seemed fitting to us to begin the story of family photographers with covering someone whose forte lies in covering the event that builds a family—weddings. While Kassie Christensen is a wedding expert, we feel the sensitivity with which she captures love makes her a stellar family photographer as well.
She believes in being a friend to her clients through her process, and the outcome is evident—there's a relaxed air that can only come from a place of comfort and trust. Scattered amongst the lovely wedding pictures are intimate couple and family photographs that show the same comfort and intimacy. And we believe your family's precious moments are in good hands with her. 


Monica Bee promises punchy portraits of tiny humans and their families, and she delivers without a doubt. Her photography is some of the most prolific in the Lincoln city area, as well as some of the most colorful. With a palette that pops and warms, she manages to achieve something that's definitely a little difficult in the family photography visual sphere—she plays and attempts to make each of her shots unique.
In addition, she doesn't deviate from the formulaic—she makes it better in her pictures. Bee's clicks carry a dynamism to die for, and that makes her one of the very best Lincoln family photographers out there today.


The first thing that strikes you as you visit Ali Evans's Instagram page is her clear, all-pervading aesthetic. It isn't a style, as it's clear from the diversity of photographs, but a signature of sorts. There is a degree of freedom evident in her pictures and the mood of the subjects.
Even for formal occasions like a wedding, a dinner, or an engagement, Evans succeeds in capturing stolen moments of joy in a frame—the kind that would have been missed by all but a discerning quick-acting photographer. She doesn't miss out on capturing love, which makes her a formidable Lincoln family photographer. 
Sevoey Anderson is a photographer whose pictures have a degree of depth unexpected of family photographers, but perhaps this is what makes them unique. From portrait-style compositions to occasional visual experiments, Anderson carries out her photography with a deft hand.
While she does have a standard color palette in her pictures, her compositions are what make the photographs interesting. You see both the intimacy of a family photographer as well as the observing gaze of a portrait photographer in her pictures. 


There's an idealistic joy in the portraits taken by Autumn Waldman. Whether they're adorable newborns swaddled in a variety of cute outfits, or couples and families celebrating their bonds, Waldman ensures you're hit with emotion straight away.
On taking a closer look, it's clear that some of Waldman's best pictures aren't the staged ones, but the candid interactions between loving couples and family members—and she's clearly an expert when it comes to bringing the joy alive, front and center, for heirloom-quality family photographs. Her expertise is one of those things that sets her apart from the pack as a Lincoln family photographer, and we can't wait to see what she does next.


6. Lawrence Van Treeck of VT Creations
Portraiture and healing seem to be at the forefront when it comes to Lawrence's work. His comfortable portrayal of his subjects isn't just in his portraits—it bleeds into his family photographs for some memorable results. His photographs are not the cookie-cutter kind, as he experiments with the visuals in both color and black and white, endeavoring to capture not just family, but also precious moments. Family portraits through his lens are a unique experience in themselves. 


We'll be honest: The first word that occurred to us when we found her pictures were "cute!" because there's no better way to describe the atmosphere in her pictures. Emily Hardy captures candid, unstaged moments so effortlessly it's a little difficult to believe that they were developed by a professional.
What she's terrific at is clicking unfiltered joy, mischief and playfulness—especially capturing children, who everybody knows are the trickiest subjects to photograph. The children in Hardy's photographs are free being their unapologetically adorable selves, and the joy of witnessing them shines through in her pictures with warmth.
Christa Schiess captures loving moments in high definition with a vintage color palette. While it's clear many pictures are definitely planned and shot well with beautiful compositions, what is perhaps her strength is the candid shots she takes, which are scattered among her main pictures. Schiess also inserts herself into some of her photographs, giving us a rare glimpse of the photographer herself.
While many photographers seek to erase their presence save for the gaze and the frame, Schiess judiciously does the opposite, and with great impact. Her captions are flooded with personal comments of the experience of the shoot, the techniques she used, and the elements she loved to capture. She doesn't just click, she shares freely as well—a wonderful trait in this talented family photographer. 


Shadlee Meinke may just be one of the most explorative photographers on our list. Her expertise seems to range from family photographs to something as intimate as boudoir. And we don't say this lightly, since operating in both spaces requires a degree of trust and openness, all of which can be found in her pictures of either category.
Her Instagram stream is also wonderful, in that as much as she reveals both her family photographs and her boudoir shots, she just as comfortably shares glimpses of herself and posts of her personal values to bring about authenticity. We feel that speaks volumes of her ability in building trust between photographer and subject. 


Toni Pohlen is highly skilled at painting a rosy picture with her camera. She succeeds in capturing moments of action and interaction between family members, and sometimes also adds elements or props that make each shot personal.
When she gets down to portraits, or experimental shots, she's fearlessly exploring black and white, as well as playing with light and composition treatments. Her artistic explorations juxtapose well with her main agenda of beautiful family portraits. To us, that's instrumental to the growth of this top-notch Lincoln family photographer. 


Don't wait another week to create family heirlooms.
We'll be honest—there is a variety in style, skill, exploration, and treatment in the area of family photographs that we've found in the city of Lincoln that far surpassed our expectations! Not only do they take the portrayal of personal bonds seriously, but it's clear that their practice is also a personal exploration of the art of photography. And, they're faithful in showcasing families, their subjects—residents of Lincoln, Nebraska, who always come first. 



Get together somewhere better
Book thousands of unique spaces directly from local hosts.
Explore Spaces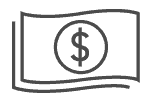 Share your space and start earning
Join thousands of hosts renting their space for meetings, events, and photo shoots.
List Your Space