The 12 Best Family Photographers in Melbourne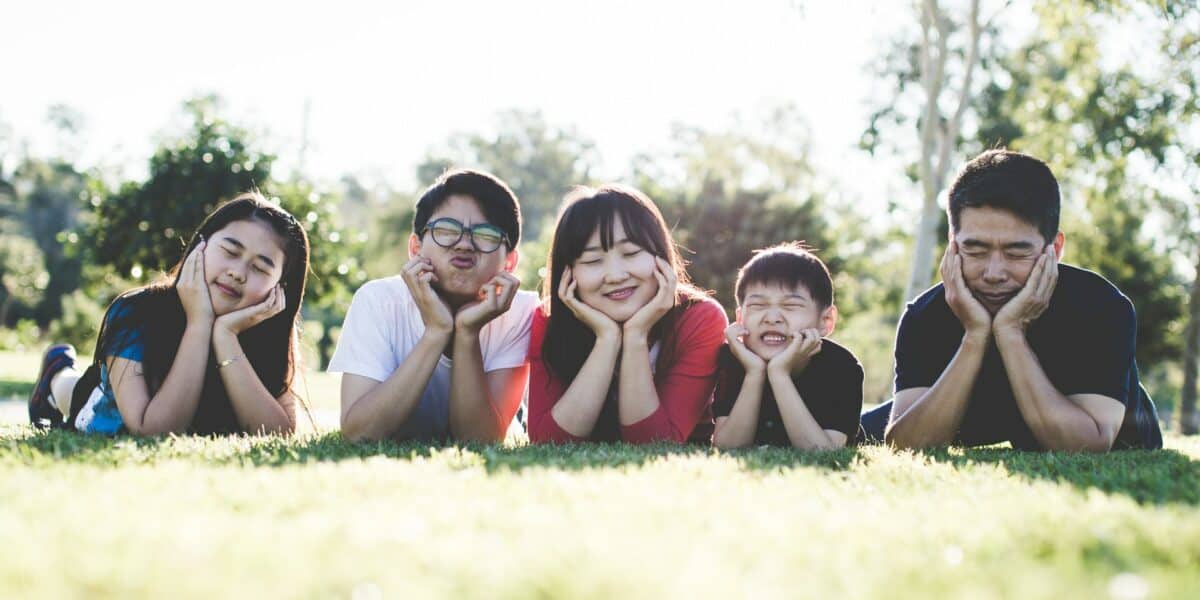 There is so much in life that each of us goes through all by ourselves. Yet, knowing that we aren't entirely alone on this journey of self discovery—that there are people with whom we always belong—is a truly special thing. These sublimely gifted Melbourne family photographers have captured not just the joy of family but also the big little things that constitute what it means to grow older together. Brace yourselves—this is going to be an emotional ride!


The comedy, drama, and thrill of growing up in a cozy Melbourne house, around enthusiastic siblings, amused parents, and content grandparents, are all fair game for Rowena Meadows. Like a true indie filmmaker, she uses wide, colorful compositions to capture family members sharing food, gossip, high-fives, and unconditional love.
Whether it's the Sandersons picnicking on a Sunday afternoon, the Arold girls jumping on the trampoline, or Meadows' own family wearing matching pink in their backyard, these aren't just everyday family activities. They are, in fact, ordinary moments that end up becoming unforgettable anecdotes to be for years to come. 


For visual storyteller Jacqui Newlands, space is never a concern when capturing families. A young daughter could spend a lazy afternoon in a makeshift closet, two siblings could easily squeeze in between the cushions on a couch, or they could entirely do a 180 and pose on huge Melbourne farms, beaming in natural daylight. 
Round hats, sharp twigs, and headbands, all become props in Newlands' photography. We love how Newlands puts her subjects at ease, producing breathtaking images of both the parents and their little ones.  


For Melbourne family photographer Samantha Dennaoui, her captivating portfolio is a synthesis of capturing her two sons and husband Sam (a literal match!) doing all the family stuff together: watching 44 episodes of Ben 10, playing fetch with their dog Augie, and shaving daddy's hair in support of their son's chemotherapy. 
The constantly changing compositions and colors in Dennaoui's photographs are a gentle reminder that we keep on evolving, as individuals and as a family. Her photographs are both a celebration of big family moments and meditation on the tough times that bring everyone together. 


It's the little details in Melbourne family photographer Leslie Vecray's work that get us hooked on her perspective of family life. Her low angle shots, a technique so rare in family photography, not just work but also effectively capture the everyday shenanigans of growing up with your loved ones. Most of Vecray's compositions are almost meticulously framed but never overdone, making the life she is documenting both captivating and approachable. 
In Tanya Anderson, we have found a photographer, filmmaker, and visual storyteller, all at the same time. Not one to follow cliché conventions, Anderson's photographs often have subjects out of focus, or sometimes, out of the frame altogether.
Yet, one can feel the familiarity and sense of belongingness when looking at the families she has clicked over the years. A majority of Anderson's work comprises "in between the moment" images, beautifully signifying that life, and all the joys and hardships that it brings, can never be planned. 


The symmetry and balanced color palette in photographer Jade Robinson's work is astonishing, to say the least. The photographs, taken both in rustic countryside and cozy indoors, are filled with subtle details. 
A pair of toddler siblings sitting in front of years-old portraits of their ancestors, two sisters jumping together in the pool while holding their hands together, or sunlight falling on the bare skin of a mother embracing her daughter are some moments deftly captured by this Melbourne family photographer.


What is common between photographer Marlene Sayson and filmmaker Noah Baumbach? They both are unfailingly aware of the bittersweet experiences of sharing your lives with the ones you love.
In Sayson's case, the simple joy of starting a garage band with the kids, getting amused by their animated faces, or letting them finish the storybook you've been reading to them night after night, are all documented for families to cherish forever. We instantly fell in love with Sayson's fascination with capturing families on their front porches, laughing and shining, while paying tribute to the houses that quickly became homes. 


Always trust a photographer who is able to get two mischievous brothers to stand still and pose together for a photograph. And Karina Maladze is that photographer for you. In her images, time stops, parents remember to catch a break, dogs stop barking (if only for a second), and kids learn to smile, completing the picture-perfect idea of a family canvas. Kamladze's use of a single color to highlight an otherwise pastel color palette, complementing both the wild landscape and the quiet indoor setups alike, makes her one of our favorite Melbourne family photographers. 
When scrolling through photographer Jess Galagher's Instagram, one can't help but wonder how impeccable her presence of mind is. She not only has the spontaneity of a photographer who captures every minute detail of an event, but also the wisdom to get rid of any additional space that could come in the way of showing her subjects living a particular moment. Galagher's minimalism, in terms of colors, framing, and editing, are reminiscent of the quietness and bewilderment of walking in an art gallery, lost in our own thoughts, without a care in the world. 


For those who want more than a subtle palette, enhanced backdrops, and fake candids, Jacinta Dal Ben is the photographer to check out. Using bold, warm colors popping out on neutral backgrounds, she effectively highlights the family members she is clicking. 
Dal Ben doesn't shy away from experimenting with her technique. We love how she amalgamates both landscape and portrait photography when shooting families, her subjects taking center stage amidst the gorgeous Melbourne outdoors. 


For Melbourne family photographer Alicia K, there are three ways to capture a moment. First, to get the family members together. Then, to give them time to get comfortable in front of her lens. And finally, to click them when they are fully uninhibited, ready to show her their truest self. 
And it isn't just family photography that's Alicia's strongest suit. Her landscape and portrait photography, while completely different in genres, have sharp details, saturated colors, and meticulous framing in common. 


It's hard not to fall in love with the close, intimate moments captured by Chloe Gibbons. While many photographers would fill their portfolios with maternity photography, Gibbons is more interested in the after-hours when family members visit the hospital to have a first look at the baby, or waking up at odd hours with their newborns.
The framing in Gibbons's photographs is not meticulous, and sometimes her subjects are unusually cropped. But that is precisely what works in her favor, reflecting the unpredictability of the moment, and defying expectations.


Family makes life worth living!
If we could go back in time, we'd do the things we did as a family, all over again. Fighting over the paint color of the living room wall, deciding on the name of the recently rescued golden retriever, stealing our sibling's favorite cupcake from the fridge, and taking care of each other in testing times—they were all part of a long story. And these Melbourne family photographers, with their empathy and creativity, have given us the chance to relive all these moments, if only for a brief time.  



Get together somewhere better
Book thousands of unique spaces directly from local hosts.
Explore Spaces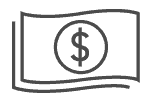 Share your space and start earning
Join thousands of hosts renting their space for meetings, events, and photo shoots.
List Your Space