The 12 Best Family Photographers in Perth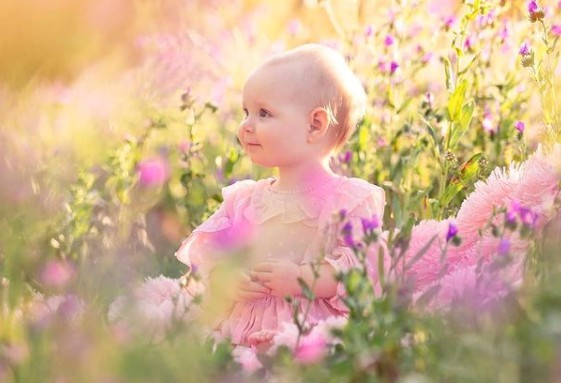 Between the beaches, secret woods, and picturesque Swan Valley, Perth has some lovely locations for a family shoot. All you need to add is your ideal Perth family photographer and your delightful family! Each of the following talents has their own style, a wealth of knowledge, and the driving force behind why they do what they do. Simply scroll through, check out their work, and pick the one that matches your vibe!
While many photographers claim to offer something different, Cathy Britton genuinely does — her acre of lovingly tended sunflowers to use as a photo backdrop. If her sunflowers aren't blooming, she has a wealth of knowledge about, and access to, other amazing locations and what conditions they are best photographed in. Add all of these beautiful locations to her effortless and emotional photography, combined with golden light, and you have the recipe for a sensational Perth family photographer.
Jolyn Shephard won us over with both her relaxed style—capturing family members as the authentic, beautifully messy, and wild beings they are—and her philosophy. She strives to document her subjects as they are, enjoying family time, rather than presenting some vision of perfection that doesn't exist. If you want a wonderfully honest peek at your family, choose to work with Jolyn.
Inspired by her own journey with motherhood, Melissa is on a mission to help busy mums document their lives with their children. Bright and airy, her style is perfectly suited to photographing children. It adds just a touch of glow and looks great as art. If you are a minimalist who loves clean lines and sweet portraits, Melissa is an excellent choice.
While some photographers love giving their clients the perfect, polished versions of themselves—expertly posed and composed with no hair out of place, Lexi is drawn to the authentic you. With a motto, "embrace the chaos," she says, "I believe there is so much beauty and magic in the ordinary. I am drawn to raw connection, movement, emotion, and light," and you can see it throughout her art. Capturing the affection and the bonds that tie families together and doing it in a way you feel like you're there, every time you look at your photos. Lexi is one of our hands-down faves.
Danielle Denner is powered by her desire to stop time in a photograph. And the result is sweet captures of parents and their kids, just doing their thing and loving each other. She captures the full range of parenthood, from that glorious expecting phase to fresh 48 sessions and throughout the years. Her documentary style ensures that the personalities of your family members, all of their silliness and seriousness, are on full display. Her warm yet natural editing style perfectly complements the sunshine vibes of Western Australia, and her compositions are careful to focus on what matters — the love you share with your family.
Mahlia Mack is the perfect Perth family photographer for you if you want your story told in photographs. As an artist and all-around creative, Mahlia captures the heart and soul of your family—the tenderness of connections, the playful side, your real spirits. If you vibe with the boho aesthetic with warm tones, a bit of contrast, glowing sunsets, you will absolutely love her work.
Amy has a lifestyle vibe throughout her work, perfect for those families who want their authentic selves captured. Her style is relaxed and carefree—think lounging on beaches and running through forests and fields. If you envision your photo session and see yourself hanging out with your kids, enjoying their company, and making lovely pictures, Amy has the right style for you.
Offering maternity, newborn, and family photography means Perth family photographer Zina can grow with you as your family grows. She offers sessions ranging from dramatic portraits of expectant mothers sidled to accentuate your new curves, natural newborn photos to capture all of the things that make a new life, to special and stylized sets to make your new addition into art. At the core, she is a portrait artist — accentuating the beauty of her subjects with light and subtle posing and keeping the focus on faces.
There is something inherently nostalgic in photography—the desire to imprint memories into your heart and on paper so that you can replay them for the rest of your life—and Pippa knows that as well as anyone. As a mother, she feels the importance of documenting the journey as it unfolds for every parent on a visceral level. Knowing the fleeting nature of time and driven by her desire to keep traces of moments forever, Pippas emotive, warm style is at once charming and emotional.
Rhiannan has made it her mission to encapsulate your love into a photograph. As a Perth family photographer, she has plenty of opportunities to do just that. Her warm tones make photos feel vintage and modern at the same time, a recipe for timelessness if we've ever seen it. If you have a retro sensibility hiding inside your thoroughly modern sense of documentary portraiture, Rhiannan is a perfect match.
A lifelong photographer, Hannah Pangilinan has been making art with her camera since she was 10 years old, and it has remained her passion. Her love of the art is evident when you peek at her portfolio—bursting with creativity and love. While her demeanor may be professional, her style isn't about staid family portraits. It's more of a hair in the face, little ones swinging freely, full of laughter, fun, and raw emotion—an ideal mix in a Perth family photographer.
There are photographers, and there are artists. Luckily for the people she photographs, Chanelle Megan is both. She preserves what is special about her subjects–their souls as much as their faces—and does it in an easy-going and playful style. She is a good choice if you want a photographer to be with you throughout the milestones of life. From your first couple's portraits all the way through the milestone birthdays of your children, Chanelle will be by your side for all of it.

Get together somewhere better
Book thousands of unique spaces directly from local hosts.
Explore Spaces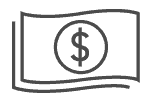 Share your space and start earning
Join thousands of hosts renting their space for meetings, events, and photo shoots.
List Your Space