The 10 Best Family Photographers in Scottsdale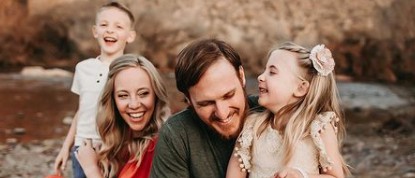 Are you searching for the most talented Scottsdale family photographers? Scottsdale's reputation as one of the country's premier desert communities is well-deserved, with its consistently highly-rated urban environment and, of course, beautiful Sonoran Desert setting. As the largest online marketplace for hourly venue rentals, Peerspace understands the value of the perfect setting for your photoshoot. Check out our platform for stunning photoshoot spaces and be sure to have one of these incredible family photographers at the helm.
Scottsdale is a uniquely gorgeous locale. And the city's studio services provide a wealth of options for capturing priceless family photographs and memories, whatever your style! Here are some of the best Scottsdale family photographers for you to check out.
Despite being a fairly recent newcomer to Scottsdale from Chicago, Lyssa Van Cleave seems to have hit the ground running with her professional photography activities, filling up her portfolio quickly with local client shots. That comes as no surprise, with the undeniably appealing quality of her work.
She loves natural light (there's tons of that in Scottsdale and pretty much everywhere around it!) and working with neutral to golden/vintage-style hues. With the surrounding natural environment, the results are also stunning!
For an interesting change of pace from other Scottsdale family photographers, check out David Lee's specialty: studio photography. A fine art portrait photographer, Lee's work is nothing like the typical stuff we see from shopping mall photo studios. We're talking artistic and avant-garde here. Scroll through his shots, and you won't see too many smiles. The effect, quite frankly, is very striking, powerful, and intriguing. If you're looking for something different for your family, David Lee's your guy.
It's easy to find a treasure trove of adoring client reviews from families who have worked with David. Here is just one example: "All I can say is, wow! I brought my 6 young children to David, and he worked magic. He was able to capture all 6 of them in their own unique way."
"I do not like making the same image again and again," says family and wedding photographer Sara Waterman. "I'm always looking for new angles, compositions, and new lighting techniques." That explains why it's a bit difficult to peg down Waterman's style exactly. She likes to shake things up a bit, try different things. Her shots are predominantly outdoors, not unusual at all for Scottsdale family photographers. But then she introduces different poses and activities, general locations, natural light with some creative fill-in flash with others, etc. There are some common traits throughout that she executes very well. And the people she shoots sure do look like they're having fun!
Sara is another Scottsdale family photographer whom locals adore! Check out this review and tell us you haven't already just about made up your mind! "We have had many family photos over the years and these are hands down our all time FAVORITE! The only complaint would be that there are too many GREAT ones to choose from."
"Your authentic connections and love-soaked moments are the only things I need to capture," says lifestyle photographer Christine Deaton. "Adding a breathtaking location is just the cherry on top!" Her portfolio is full of those connections and moments.
Most have a slightly softer, almost dreamy feel, with her subjects backlit by natural light, creating a very faint, appealing glow. And yes, these are pictures out in Scottsdale's hot desert environment! The effect is very subtle, and Deaton makes it all work superbly. She has also been published in Scottsdale Lifestyle, Voyage Phoenix, and many more.
Customer feedback usually reveals a heck of a whole lot about a pro photographer we don't see in typical business literature. Such as this excerpt from one of Larissa Jean's clients with three very young children: "My husband and I both commented that it was easy, stress-free, and it went quickly, which was perfect for little ones with short attention spans!"
Of course, that's all meaningless if the end product falls short of wow. But this we can easily check ourselves through Jean's portfolio. It happens to be full of brilliant images, many out in Scottsdale's gorgeous desert environment. So "wow" it is, then!
Do you know that feeling you get when, for no particular reason you can put your finger on, you can sense someone really enjoys the work they do? That's the feeling we get when we browse through Brandi Asturias's portfolio and website. Everyone says they're "passionate" about what they're creating, but you can sense that vibe in the photos Asturias produces.
She loves meeting and interacting with people, we think, and gets a lot of personal satisfaction from capturing people's bonds and the emotions that flow between them. Whatever it is, going through her work is a pleasure.
Specializing in photographing newborns and very young children, Cortney Talbott isn't really quite like the other Scottsdale family photographers in this post. Still, there are two strong reasons why we want her on this list. One, her portfolio of magnificent studio portraits of the brand new little people is just totally adorable! Be prepared to be doing a lot of "aaaaw"-ing as you scroll through her work. And second, you'll notice that peppered throughout are the occasional family photos of the delicate little one with one parent or two, sometimes even siblings. If there's anyone in Scottsdale with the knowledge and experience of prep and safely handling newborns for family photographs and getting stunning results, Talbott would be it.
In the words of one of her many, many happy family clients: "We've been working with Cortney since our oldest son was born seven years ago. She is an incredibly talented photographer and her work is simply spectacular. She is patient with her families and is always able to capture that perfect shot to leave a lasting impression."
Photographing professionally since 2005, Jennifer Bowen's images all seem to have that "everything is perfect" look-and-feel to them: perfect lighting and exposure, perfectly clad and posed subjects, perfect set and props. Everything in its place and nothing left to chance, very much like those old Hollywood South Pacific-type musicals.
But those were shot in highly controlled studios indoors. And that's the thing — a lot of the shoots we see in Bowen's portfolio are outdoor Arizona desert on-location affairs! No, her subjects aren't stiff or mannequin-like; they're natural, spontaneous, and having fun (it's not like anyone can really do the control thing with very young children anyway). Bowen's meticulous work is frankly amazing. 
Having her first child was the catalyst that got Nicole Leann seriously into photography. She got a starter camera kit to document her new baby's first days, didn't like the results, started taking classes so she could take better pictures, and now here she is, with her own photography business in Scottsdale. With her kids still fairly young, Nicole is apparently a very quick study. The quality of her work is undeniable, with a portfolio full of superb shots of families, babies, and moms-to-be, both from her Scottsdale studio and the city's enviable gorgeous environment just outside the door.
We also love how she characterizes her shoots. "I can promise you this during your sessions with me: laughter, fun, snuggles with your loved ones and images that capture your personalities." Sounds just about perfect to us!
Elizabeth Douglas Photography comprises husband and wife Scottsdale family photographers, Maria Elizabeth and Kristian Douglas. They clearly have a lot of experience with children since Maria's an elementary school teacher and takes pictures professionally on weekends.
That experience comes in really handy when managing a family shoot with little ones. Not that they handle sessions strictly; Maria and Kristian take the time to really get to meet and know their clients better before a shoot, so much so that many become friends, not just clients. In fact, they feel that connecting gives them comfortable clients and helps them take better pictures. If you think about it, that's actually something a good teacher would do!
We couldn't just narrow down our list to 10 sensational Scottsdale family photographer. We also couldn't possibly leave Shannon Lee Photography off this list! As a mom herself, she understands how fleeting childhood is. In her own words: "I know how to feels to think that your missing out on memorable moments and that is the true reason I love photography cause you can capture those little moments and save them forever."
Check out Shannon's portfolio and you will see countless family, maternity, newborn, and cake smash photos brimming with vivacity and life. She also shoots both in-studio and outdoors, and so can easily suit your preferences.
Scottsdale family photographers rely on Peerspace to make magic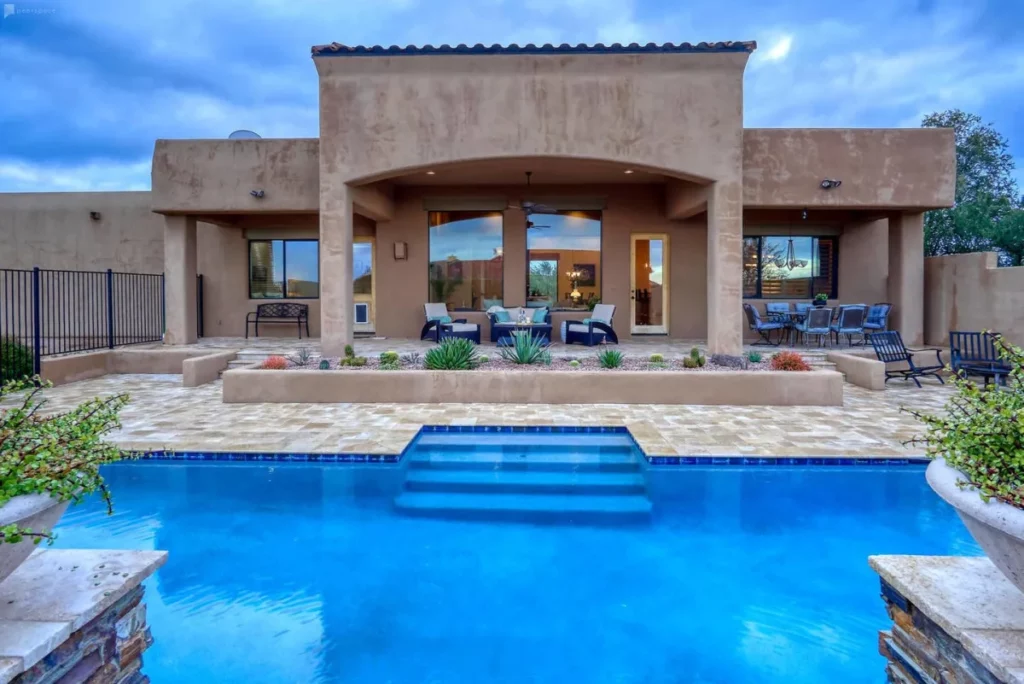 If you're a Scottsdale photographer, be sure to check out Peerspace to see all the amazing locations we have available near you.
As you can see, for your family memories, Scottsdale's excellent pro photographers give you a myriad of choices. And don't forget, as part of the Greater Phoenix Area, Scottsdale is very close to many of the region's natural attractions and municipalities, truly giving you a treasure of options for your perfect family picture.

Get together somewhere better
Book thousands of unique spaces directly from local hosts.
Explore Spaces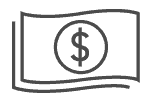 Share your space and start earning
Join thousands of hosts renting their space for meetings, events, and photo shoots.
List Your Space