The 9 Best Fine Art Photographers in Austin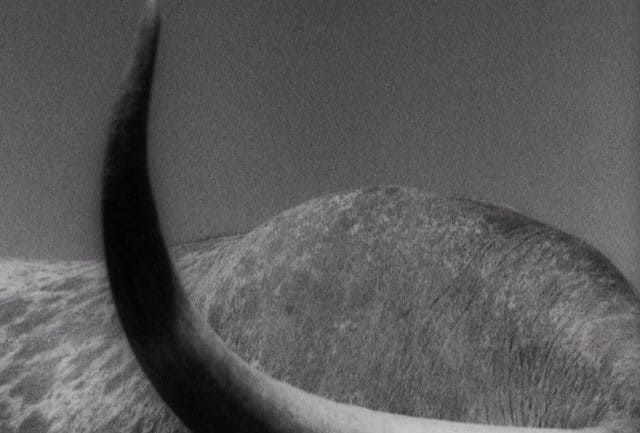 Austin, the capital of Texas, is well-known for being an artsy, vibrant cultural hub. The indie arts scene continues to grow as musicians, actors, and other creatives come to call Central Texas home. What's more, several fine arts photographers — both transplant and native-born — produce astounding work here. Picture-perfect cityscapes, landscapes, fine-art weddings, film portraits — you're spoiled for choices if you're looking for the best fine art photographers in Austin! Here are our top picks.


Burton Pritzker had explored much of the art world, including painting, sculpture, and architecture, before coming to realize that photography was the medium that best resonated with him. It was a pure expression of light; since then, he sees his camera as a key to unlock doors of meaning. He's gone to create pieces following themes of mortality, illusions, perspective shifts, and more. He also does more documentary-type work, including his Texas Rangeland series of photos. Burton loves monochrome in more traditional images, as well as color in abstract images, never failing to draw interest.


Food, commercial, branding, and fine art photographer Eric Coleman is a Bay Area native turned Texas transplant. His portraiture style draws from both traditional and artistic styles designed to evoke precisely the feel his clients want. Eric's business images often have crisp, clean suits in controlled studio settings. In his own words: "I am here to create a visual representation of how you see the best parts of yourself, and how the world should see you."

3. Christopher Sherman of Over Austin
Christopher Sherman shoots fine art photography, capturing the scenic landscapes of the city of Austin and other parts of Texas. Locals will instantly pick out Town Lake, the 360 Bridge, the Texas Capitol building, and other uniquely Austin views. Hill Country vistas of cattle and bluebonnets also abound. Christopher loves color by night as by day, and his gallery is punchy and diverse in scope. His prints would grace any wall they're placed on, making him one of the best fine art photographers in Austin!


Christie Stockstill is a fine art photographer based in Austin. Her photography uses either muted tones, sepia, or monochrome to tell its stories, as color distracts from the textures, lines, and subjects at times. Water portraits, heirloom images, and traditional portraiture all grace her portfolio, and we especially enjoy the poses she employs — reclining subjects are one of her favorites!


Jona Christina is a fine art wedding photographer with a gift for documentary storytelling. Her images aren't just of typical poses with smiles on command. Rather, we're led through a story with images of the rings, flowers, the couples laughter from a subject outside the frame, and backgrounds like the Hill Country help to complete the package. Jona uses pastel tones, bright natural lighting, and monochrome in her photography, as well as captures ranging from candid to environmental portraiture.


Looking for the best fine art photographer in Austin for your wedding or event? Look no further than Kayla Barker. She uses a mixture of styles, ranging from an almost editorial/magazine look to classic poses that forever capture the emotions and energy of your special day. Kayla prefers pastel and muted color palettes that take emphasis away from distracting elements, all without making skin tones look unnatural. The textures, forms, and faces in her images draw the viewer's attention and holds onto it.


Destination wedding photographers Arfan & Diana bring years of experience shooting royal weddings and private events around the world to Austin's fine arts scene. Working as a team, they catch each moment from several angles to ensure nothing is missed. In their classic wedding portraiture, each pose is bathed in natural and off-camera lighting to best effect. Afran & Diana's work has a strong emphasis on earth tones. The duo loves bright sunsets as well — the Texas sky's riot of watercolor clouds makes for incredible backdrops. In addition, their stunning black-and-white photography easily evokes emotion from the viewer.

Priscilla Choi is a fine art photographer specializing in film portraits and lifestyle images. She finds joy in witnessing and documenting intimacy and unrepeatable moments in time. In her own words: "I always try to capture the authenticity and uniqueness of a family — the little joys every day that make you smile, and the beauty in the mundane yet chaotic journey we call life." Priscilla's style employs slightly muted tones and an emphasis on whites, pinks, and blues to create an airy, spacious feeling to her images.


Randal Ford's work has been featured in widely acclaimed coffee-table books, recognized by Lüerzers Archive, and gracing the covers of TIME magazine and Texas Monthly. His animal portrait collection is stunning in scope. Randal's portfolio includes award-winning farmyard animals like horses and bulls, as well as other animals accustomed to human handlers, including chimpanzees, skunks, and tigers.



Get together somewhere better
Book thousands of unique spaces directly from local hosts.
Explore Spaces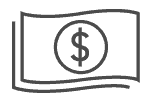 Share your space and start earning
Join thousands of hosts renting their space for meetings, events, and photo shoots.
List Your Space