The 7 Best Fine Art Photographers in Las Vegas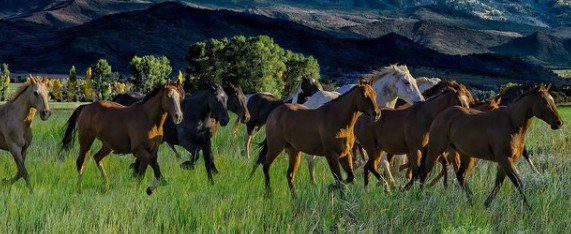 Searching for the best Las Vegas fine art photographers? Then we have you covered right here! Las Vegas is a desert oasis of vibrant nightlife and decadent pleasures — it's also increasingly becoming an artistic hub. Nevada's largest city is home to several fine art photographers who are out to capture everything from the mountains and expanses of the desert to classic portraiture set in downtown studios.
So if you're in need of fine art for your next wedding, event, or what have you, then Sin City is just the right place to be! Just like how if you need unique venues for your creative endeavors or a personal or business event, Peerspace is your place to be. As the largest online marketplace for hourly venue rentals, we have hundreds of one-of-a-kind spaces you can rent and call your own for a while. Ahead, we've rounded up the most talented fine art photographers in Las Vegas. Let's take a look at their phenomenal work.
Master photographer Peter Lik brings 35 years of landscape photography experience to the Las Vegas fine art scene. His late-1990s Spirit of America series, encompassing 50,000 miles and 1,000 rolls of film, is arguably his greatest work. It also helped propel his career even further. Having shot for so many years, Peter boasts a style that encompasses every form of landscape photography there is. In fact, his portfolio takes us on journeys to Hawaii, China, Iceland, Arizona, and beyond.
Long-exposure photography, wildlife frozen in action, streaks of city light, and the molten heart of active volcanoes are just a few choices the Vegas-based fine art aficionado offers us. Peter tends to shoot color, which works well in landscape photography. Doing so brings clarity to subtle details in mineral textures, tonal gradations in clouds, autumn leaves, and more. Several of his notable works, including Phantom, are also in monochrome. 
Fine art landscape photographer Aaron Reed offers both limited edition and commission works for art lovers. He chooses natural landscapes as his focus due to the universal connection we all feel with the natural world. In his own words, "Beautiful nature photography connects with almost everyone who sees it and in the midst of our sometimes hectic daily lives offers a reprieve, relieving stress and creating a conversation piece in any home or office. I truly enjoy sharing my work with others and working with collectors one on one, turning visions for their homes and offices into reality."
Aaron's masterful style covers not just spacious expanses but also more abstract takes. His DragonSkin series is especially noteworthy, showing how a perceptive eye can find stunning art in any aspect of the natural world. Offering museum-quality prints in acrylic and aluminum, Aaron is one of the best fine art photographers in Las Vegas today!
International award-winning photographer John Knopf features a collection of photography that has been published by such distinguished clients as National Geographic, USA Today, and Red Bull, just to name a few. Each of his museum-quality prints come in limited editions, numbered and signed by the artist. John's color photography is bold, vibrant, and full of life. He takes us on journeys from iconic locations like Antelope Canyon to nameless desert huts with captivating stonework and a blazing red sunset.
His massive, high-resolution images are full of rich detail across the frame. It's his signature style that keeps the eye exploring and lingering over the photo. Every element within the frame is considered and contributes to the whole; nothing is wasted. Few photographers have this level of attention to detail and vision and John is undoubtedly one of the best fine art photographers in Las Vegas today.
Mario Basner is one of the most celebrated artists in the world, let alone in Las Vegas. His award-winning photography explores depth and shadows, primarily in architectural spheres. And his art has taken him from one corner if the globe to another, exploring distinct cultures as he photographs ornate building facades, hallways, corridors, dooways, windows, and more.
Nowadays, Mario owns a gallery, Mario Basner's World Heritage Collection Art Gallery in Tivoli Village. The gallery is the home to many of Mario's collections as well as guest exhibits. His most recent collection examines libraries from across the planet, which "emphasize the inspirational qualities of historic libraries by depicting the emotional experience within the environments."
Las Vegas native Valerie Kay is a fine art photographer who creates heirloom portraiture for families. Valerie also covers maternity, family, wedding, and couples' photoshoots in the Las Vegas area. We love how rich her color grading is, with hues that pop and golden highlights that give her photography a sense of depth. She makes especially strong use of environmental portraiture, showcasing her subjects in some of Nevada's most stunning outdoor spots and framing them with clouds, plants, mountains, and meadows.
Valerie's images of children are some of our favorites, employing natural poses and filling the frame with her subjects in a way that creates a sense of connection and warmth. Explore her website to view her galleries, see all of the publications she's graced, and read client testimonials.
Fine art photographer Joshua Manuel covers weddings, landscapes, portraits, cityscapes, and more throughout Las Vegas, the West Coast, and Hawaii. He uses a striking combination of environmental portraiture and documentary photography to tell the story of the venue as much as his clients.
We particularly enjoy his diversion from the classic pastel color palette of wedding photography. Instead, he uses tones that are muted to take on a more documentary angle while keeping natural highlights true to life. His monochrome work carries the same angle, sometimes with an editorial flavor to the composition. Joshua's landscape photography is also fine-art-worthy of wall space, with vivid takes on color tones in the skies, mountains, and forests he encounters.
Portrait and macro photographer Gina Gardner is easily one of the best fine art photographers in Las Vegas. Her work has found distinction through the Professional Photographers of America's annual collections, and she has earned a Master Photographer degree from PPA. Gina offers fine art prints in several categories, including still-life, florals, seascapes, and fun, stylized takes on classic portraiture. She also covers families, children, and maternity shoots through portraiture.
Gina's macro photography is especially pleasing to the eye. Here, we see moisture, flower petals, bold colors, and textures all coming together as awe-inspiring subjects.
John Vail represents a refreshing change from the other Las Vegas fine art photographers on this list. His focus is mainly on street art, presenting us with photos of downtown Vegas and cities across the globe that are both beautiful and gritty at once. But it's not just the places that attract John's lens — it's the people he encounters, too.
Many of his street and landscape images show folks in the background, going about their business. It brings dynamism to the images that we're unaccustomed to in fine art photography. John also plays with shadows, focus, and macro views to make us second guess the things that we thought were familiar.
Peerspace loves Las Vegas fine art photographers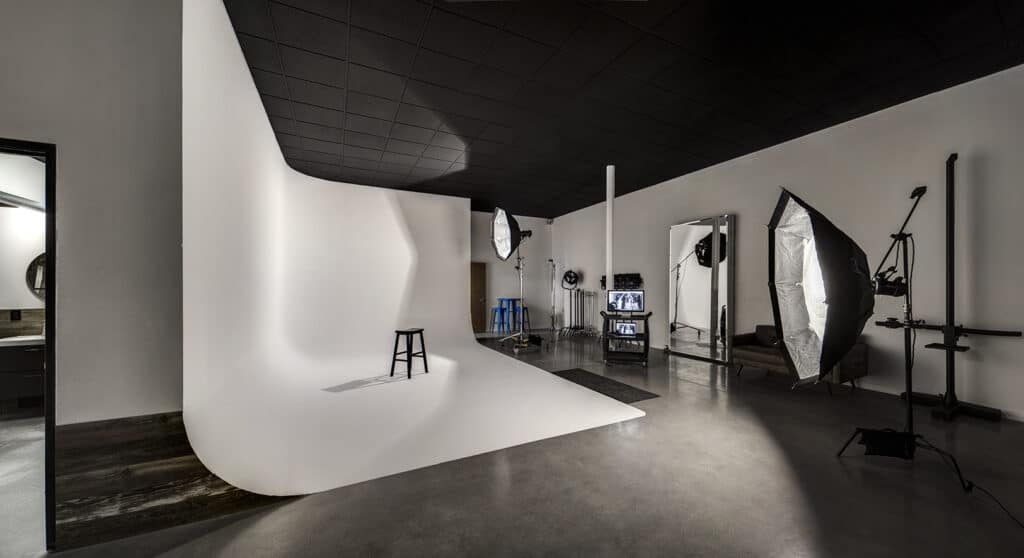 We hope this list of the top Las Vegas fine art photographers has put a smile on your face. We were delighted to discover how much phenomenal talent calls Las Vegas home. And remember, no matter which side of the camera you're on, Peerspace can help you book unforgettable venues.
Our spaces are unique, pristine, and operated by locals looking to support their community by renting out their one-of-a-kind spaces. Whether you're in need of a professional photo studio, a canyonside yurt, or a sky-high penthouse, Peerspace has you covered.

Get together somewhere better
Book thousands of unique spaces directly from local hosts.
Explore Spaces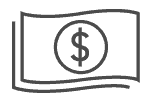 Share your space and start earning
Join thousands of hosts renting their space for meetings, events, and photo shoots.
List Your Space