The 8 Best Fine Art Photographers in New York City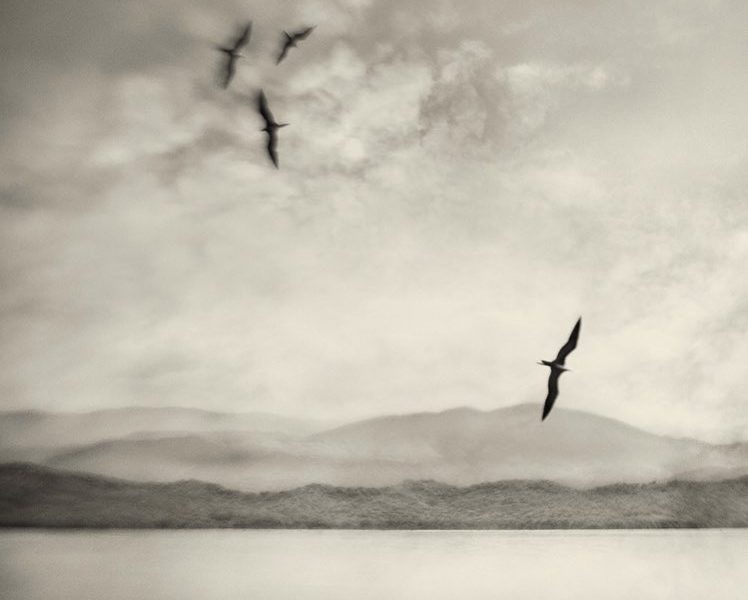 Landscape photographer Ansel Adams said, "You don't take a photograph, you make it." And that is the guiding philosophy of fine art — to make photographs from concept to execution. Combine that principle with a city world-renowned for its artist community and energy, and you have a recipe for alchemy found nowhere else. Given the great pool of talent available in New York City, this list was very difficult to curate. However, all of the NYC fine art photographers here have earned their place. Coming from a diverse set of backgrounds and disciplines, these creatives are masterful artists with a camera.


Deriving inspiration from nature, Elena is a fine art photographer of the highest caliber. She focuses on simple subjects in a high-contrast monochrome, and her shots are often slightly desolate and haunting, yet always beautiful. The use of negative space tells the full story of the subject, especially in her Aves series. She brings touches of the natural world into everything she does, and her use of blurred motion and soft focus is what elevates her photographs from documentary to art. Elena's double exposures are particularly notable for being done in-camera.


With a background in architectural photography, Andrew brings a love of lines into his photography, creating bold, crisp, graphic black and whites. His striking Inverted series is of particular note — each piece has the look of a film negative, creating a high-contrast, almost haunting vibe when applied to a cityscape. Published both worldwide and locally in New York Monthly, Andrew's long-exposure night shots are perfect in every way.

A brilliant conceptual artist, Lois beguiles the viewers of her photographs by twisting and bending reality, resulting in a body of work that one can't help but linger over. She works with dancers to create art that is both solid and floating. She says, "In my photographs, time is stopped, a split second becomes an eternity, and an ephemeral moment is solid as sculpture," and there is both weight and air to her subjects. Her Mirrors series is mind-bending, as it plays with perceptions and reflections. With her vision and perfect execution, it's no wonder Lois's work has drawn the attention of brands, such as national heavyweights Pepsi and Rolex, and been exhibited around the world.


Adrienne has an immediately identifiable, retro vibe to her work. Exactly what you would get if you distilled the 1970s into print — slightly muted tones with the vibrancy and warmth of an orange-hued overlay and a whole lot of funk. Combined with a celebration of femininity, her work has a unique aesthetic that is the essence of the era. Her shots are not just sexy, they are cool — no matter if her lens is focused on an individual or an object, they all have her signature on them. Her eye-catching compositions have earned her collaborations with TIME magazine and Elle. Adrienne is truly the embodiment of a fine art photographer, and her portfolio evolves with the pulse of NYC.


Stark photos of urban landscapes at dusk and dawn are Lynn's hallmark. The series Night/Shift exposes evocative scenes in their times of transition from dark to light and are almost apocalyptic. The long exposures needed for low-light photography create dynamic touches when motion is introduced — blurred upper branches of trees, ghostly figures just barely imprinted upon the lens, these touches of life bring a dynamic, living element to otherwise desolate shots. Well deserving of a look, Lynn's Instagram feed captures the essence of insomnia in the city that never sleeps. 

With a slick, futuristic aesthetic, Tim's shots are liquid silver and alien. We can clearly see why avant-garde pop icons from Lana del Rey to Depeche Mode have tapped Tim to capture their image. He expertly blends photographs with graphic design for a futuristic feel that genuinely seems like it's from another planet. There is an edge, something dark and unsettling, that makes you pause and reflect over his work. Flawless and creative editing makes Tim an in-demand photographer for fearless musicians and artists.


Calli P. McCaw studied Classical Greek and Roman art in college, and her familiarity with that aesthetic shows up in her photography. This is particularly evident in her series The Muses, in which she also designed the costumes. Her collections are often a hybrid of her knowledge of textiles and her vision to bridge the past with the present. Calli earns her place as one of the top NYC fine art photographers with her honed, artistic eye capable of combining fashion and portraiture.


Paolo is the man behind the camera and founder of NYC Limited Edition. With years of experience as a fashion photographer, he brings the striking elegance of that genre to his fine art photographs. With a propensity for simple lines and either clean or graphic backgrounds, he creates art inspired by the city itself. Many of Paolo's photos have a sense of motion from a tilt-shift lens, distilling the energy and life of the streets into a gallery-quality piece of artwork.


We hope you sense the inspiration and enthusiasm that we found in this collection of amazing NYC fine art photographers. In a city teeming with such talent, there is so much art to be intrigued and exhilarated by!



Get together somewhere better
Book thousands of unique spaces directly from local hosts.
Explore Spaces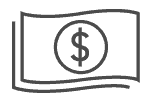 Share your space and start earning
Join thousands of hosts renting their space for meetings, events, and photo shoots.
List Your Space