The 9 Best Fine Art Photographers in Tallahassee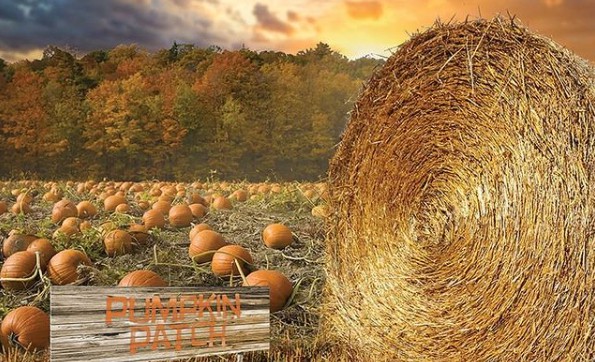 Fine art photography is one of our favorite genres because it encompasses so many other art forms! Landscapes, portraits, boudoir, fashion…Yet, it often includes just a little more of how the artist sees their subjects compared to classic photography styles. Take a look at the work of the top 9 Tallahassee fine art photographers and see if there isn't something here that resonates with you.
Portraiture is a genre that encompasses so many themes, from headshots to editorial. But when it comes to fine art, Dina Ivory is the photographer that best exemplifies this aspect. As a Tallahassee fine art photographer, she crafts images meant more for home display than languishing on a computer hard drive. Her business is family-owned and has been running since 1972.
Dina's focus is always people: families, couples, newborns, children, businesswomen, artists, and anyone else trying to tell a story through the visual medium. Classically composed portraits with tasteful vignettes and matte or outdoor backgrounds are a favorite of ours. But we also adore her use of retouching and well-chosen apparel choices to bring fantasy, whimsey, science fiction, and other avenues to life. In this manner, portraiture need not always feel true to life or limited by what you, the model, can wear or pose.
Georgianna Hatch offers over a decade of prior experience working as a Tallahassee fine art photographer specializing in the portrait genre. Her work was also featured in Fine Art Child Photography and Inspire – Digital or Not Fine Art Photography Magazine. Her style is for people looking for presentations of people at their very best. We get to see backgrounds blurred to avoid distraction, distinctive catchlights in subject eyes, and gently retouched skin tones for an idealized look. Long telephoto lenses are a favorite of hers, which accentuate the background blur and provide flattering compression for subject facial features.
Katie Clark describes her own work as "fine art photographs encapsulating poetry, motion, and life," a description we find particularly apt. Light, both studio and outdoor, tends to flow on and around her subjects. And whimsical themes like Magical Mornings and shoots in sunflower meadows craft distinctive moods for her viewers. We see a strong appreciation for vibrant colors, with just enough saturation to grab your attention without straying into an unnatural feel. But Katie also brings her clients into the studio now and again, where ideal flash lighting and carefully controlled environments highlight the connections between the portrait subjects on display.
Sometimes we want a Tallahassee fine art photographer whose experience is unquestionable. Steven Saccio is the former staff photographer for Governor Ron DeSantis and holds a bachelor of fine arts degree in graphic design. His talents have enabled him to work with all sorts of subjects; businessmen, politicians, new graduates, fitness models, children…And when doing so Steven is unafraid to explore diverse avenues of the photography world. His portfolio encompasses high key portraiture, editorial images, lifestyle photography, live events, landscapes … Steven is forever enchanted by the world and the people inhabiting it and it's thrilling to see it through the lens of his camera.
Whitney Fletcher divides her time between Florida, Georgia, and Tennessee, but is always ready to collaborate for a Tallahassee photoshoot. Her fine art vision is one where warm sunsets provide dramatic lens flare and gentle balls of bokeh frame her subjects for a classic portrait look. Whitney is also an expert wedding photographer whose documentary-oriented approach allows couples to relax and simply be while she captures moments of fine art naturally. Her color grading is artfully matched to the themes at hand as well, with film colors and rich contrast that highlight the emotional qualities of her fine art photographs.
Newborn photography is one of our favorite genres because it takes a Tallahassee fine art photographer like Jenna Reichert with the true skill to pull it off. Her newborn images use soft lighting, gentle shadows, and tasteful vignettes to craft a vintage fine art image. Every element within the frame, from backgrounds to apparel choices, add to the themes of innocence and wonder that children so easily portray. Jenna also favors tones ranging from pastel to desaturated in order to place greater weight on her subjects, textures of props and clothing, and the soft skin tones of newborns.
Fine art film photographers are hard to find these days. The medium has given way to digital over the years. Yet the film still has significant advantages to offer if you enjoy the gentle highlights, excellent dynamic range, and physicality of specialty prints. Steffi of Polished Arrow Photography uses film for these reasons as well as a simple love for the process.
When being part of events like weddings she prefers a documentary approach that allows her subjects to remain engaged in the day's events while she finds those hidden moments of beauty that life presents without the need for poses or preplanning. But sometimes Steffi's family and individual subjects prefer a distinctive mood for their images. In which case she uses gently guided posing techniques to help her subjects portray themselves in a way that's true to themselves while incorporating Steffi's fine art vision of the world.
The fine art portraits of Elston Hughes have an engagement and dynamic factor unmatched by other artists. His subjects are often posed front and center, heightening their impact, with intimate eye contact and confidence-broadcasting poses. Elston also favors color saturation that celebrates their apparel choices, skin tones, and surroundings, as if to say "I'm here and I'm gorgeous!" Photojournalistic styles of capture aren't for everyone — and in Elston's case, he uses an extensive library of poses that solidify the stories being told by both him and his subjects.
"Capturing your personality" is the maxim Natalie of Grandlife Moments works from. Her fine art portraits do precisely this, displaying the individuality of her subjects while staying true to an ideal representation. Her children's portraits best showcase her talent since kids don't always take direction the way we wish. Yet Natalie still manages to find angles that highlight the way joy is expressed in their smiles and engagement with the world!

Get together somewhere better
Book thousands of unique spaces directly from local hosts.
Explore Spaces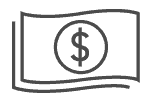 Share your space and start earning
Join thousands of hosts renting their space for meetings, events, and photo shoots.
List Your Space