The 7 Best Food Photographers in Buffalo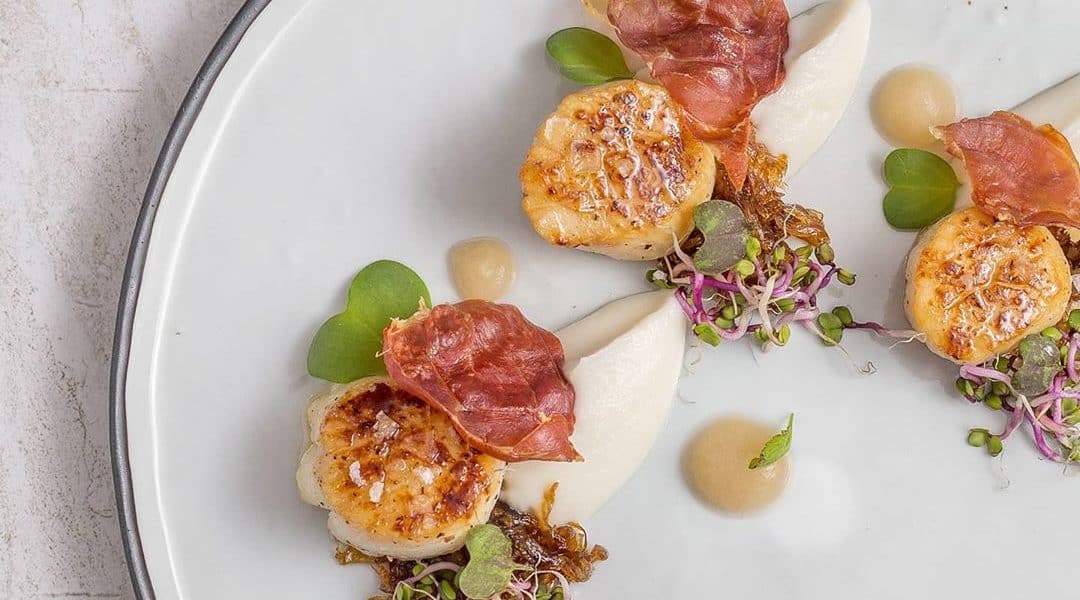 As a foodie hotspot, the Queen City is more than just Buffalo wings! Its Polish roots mean that kielbasa and pierogies are everywhere. And the Taste of Buffalo, the largest two-day food festival in the country, is further evidence of Buffalo's status as a foodie hotspot. Tons of good eats means tons of talented creatives to capture the vision of each brand or restaurant. Without further ado, here are the most noteworthy Buffalo food photographers you need to know better!


James Pici is a lifestyle and Buffalo food photographer whose love for fine cuisine began with a 10-year cooking career. Eventually, James came to realize that his insider knowledge made him an expert in artfully arranging presentations for maximum appeal, an invaluable skill to brands needing a creative to help make an impact. Among his long list of satisfied customers: Atula, Departure Restaurant, and Chesa.
James uses a collaborative approach that helps ensure the project goes right from the very beginning! He explains his philosophy in his own words, "One of the main lessons you'll learn from working in the food industry is that communication is key, and that is why I have injected that same thought process into Raw Peach. I am here to help you get the shots you want, and some you never knew you needed!"


As a visual storyteller for businesses and people, Buffalo food photographer KC Kratt combines stories with the emotional qualities good eats inspire in us. Kratt's love affair with photography started in childhood from the first time he shot and developed a roll of black-and-white film. While he's since moved onto digital, the magic of capturing stories through the visual medium remains the same.

We love his careful overhead angles that allow us to appreciate the full spread of each dish. Rather than relying on shallow depth of field for emphasis, we get to appreciate each dish and his impeccable compositions in their entirety. From artisanal cocktails to artful charcuterie platters, Kratt's photography brings out the savory elements of each brand he partners with. It's no wonder he's among the top food photographers in Buffalo.

With over a decade of experience, Buffalo food photographer and native Katie Africano truly captured our attention through her stunning portfolio. The warm color palette she favors is an excellent match to the savory dishes featured, like cheeseburgers and fries. Katie also brings in some close-up macro images for us to take in all of the fine details, as well as the suggestions of consistency and texture that has hungry viewers craving more.

Her attention to background elements is also noteworthy because this helps set the scene and adds contrast to each dish. Checkered paper tells us that a spread of Buffalo wings is set at a diner. And wooden cutting boards are a great accent to a full coffee mug with beans for emphasis. When not photographing tasty dishes, Katie works on designing T-shirts and other freelance creative endeavors, as well as capturing images of weddings, families, and life milestones.


Jessie Rae loves everything food, which evidently shines through in her photography. From watching the Food Network for inspiration to creating art as one of the most adept Buffalo food photographers, Jessie's constantly dazzling us with her cozy, savory compositions. She often uses elements and backgrounds that we rarely see, such as pairing an open book and scattered herbs with a nice cup of hot tea to tell a compelling story about a relaxing moment of the day.

Jessie's food photography is bright and punchy in color, alternating between bright white highlights and a somber, shadowy tone — both of which are used to great effect in contemporary food photography. And her eye for detail shows us that every single element within the frame is carefully considered for maximum impact.


Freelance photographer Sepideh Pourhang covers many genres exceptionally well, including families, maternities, and newborn images. But her phenomenal food photography is where we want to direct you because it's executed flawlessly in a mouthwatering way. One aspect of Sepideh's work we deeply appreciate is how she brings still-life elements into many of her photographs.
Using table cloths or plain backgrounds, she often lets a dish or single ingredient speak for itself in an artful composition that emphasizes form and lighting. Sepideh's more traditional food photography also brings in these same still-life influences. For instance, a chocolate product she features may also include cocoa powder, cocoa nibs, raw beans, and other elements that make for an interesting, fine-art-inspired image.

6. Stephanie Dubin of artiswhy
As a commercial photographer, Stephanie Dubin partners with creatives and small businesses in and around Buffalo on product and portrait images. When bringing food into the light of her studio, she shows us how nuanced her eye for complementary and contrasting colors really is. In her photo of matcha tea, the drink is paired with a zesty lemon and a bright white background that's a visual treat for the eyes.

Stephanie describes her style best in her own words: "I consider my images and style to be creative, colorful, and playful; a reflection of my inner self." And we entirely agree with this assessment! Her brand, artiswhy, is a philosophy as well as a catchy title. According to Stephanie, "I believe creating art has its own rewards. I feel that artiswhy is truly embodied when we create or participate for the experience itself."


7. Erin and Jessica of SIL Project

SIL Project is a collaboration between Erin Feuerstein, one of the most talented Buffalo food photographers, and Jessica Sowinski, creative director/stylist. They have partnered up to form one of the top Buffalo food photography agencies. The SIL Project can meet the needs of any collaboration.
Oftentimes, their stylistic approach favors a matte color profile combined with either bright highlights or moody shadows for a uniquely desaturated flavor all its own. SIL Project creates thoughtful compositions that make the most of both the shape of the food as well as the dishes themselves. If you're looking for an agency with a style to match nearly any creative concept, get in touch with Erin and Jessica today!



Get together somewhere better
Book thousands of unique spaces directly from local hosts.
Explore Spaces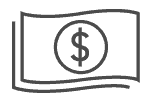 Share your space and start earning
Join thousands of hosts renting their space for meetings, events, and photo shoots.
List Your Space