The 7 Best Food Photographers in Jacksonville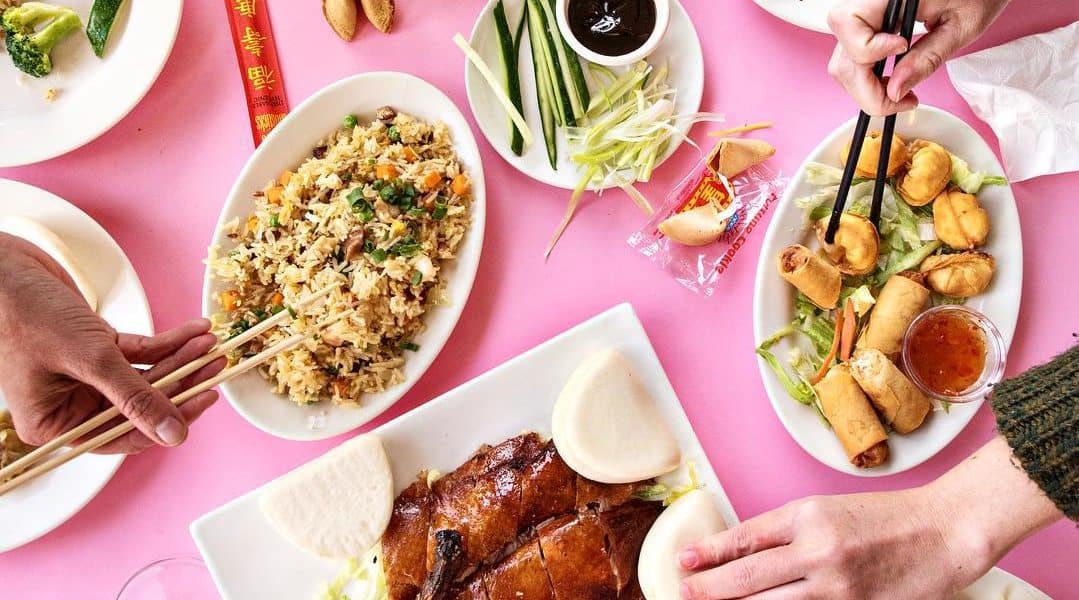 Jacksonville may not always be the first Floridian city to spring to mind when you think of the culinary arts, but it should be! The banks of the St. John's River is home to worthwhile local and national chains, as well as visionary creatives who collaborate with local brands and businesses on menus, websites, and cookbook designs. That said, these are the talented Jacksonville food photographers you should get to know in 2020!


Put simply: Agnes Lopez is a master food photographer. When she's not photographing prepared dishes for restaurants and cookbooks, however, ever-versatile Jacksonville photographer Agnes also shoots fashion, advertising, and editorial images. All of these genres contribute elements to her food photography, including a love of chromatically bold compositions and hidden artistic elements within every aspect of the composition.
From bowls to berries, nothing is wasted, and each element is clearly intentional. We love how Agnes is fond of using nontraditional backgrounds on occasion to shake up our perceptions of food photography. Leafy green plants and pine slices as saucers are just a couple of the inspired surprises she has in store.
Jeffrey D. Harrington of HDco leverages his vast experience as former art director of Jacksonville's largest ad agency to inform his photography of food, product, lifestyle, and architecture. Each photograph is punchy, idealized in styling and lighting — the culmination of hours of study and careful composition.
Small wonder his work has been recognized by the American Institute of Graphic Arts (AIGA), the Southeast Regional ADDYs, and HOW Magazine, among others. Jeffrey's images are closely cropped, often taken from the side, and use shallow depth of field to isolate specific elements within the dish. His earth tone color palettes are warm and homey in feel, and the out-of-focus backgrounds lend a dreamy character to each arrangement.


In her own words, Kristen Penoyer is a "self-professed 'food nerd' with a passion for documenting the culinary world from seed to plate." By telling the story of how food gets from farm to table, she's had the chance to partake in fascinating food experiences — just ask her about the time she crushed grapes in Argentina, learned the ins and outs of running a goat farm, or studied the art of Uruguayan wood coal grilling.
Her impressive work often has a documentary element — the bucket of crabs on the cover of First Coast Magazine is a classic example. The lighting is subdued as if still on the docks, and the fresh greens and blues of the crabs are a delight to the eyes of anyone from the East Coast. Even the singly flipped blue crab reminds seafood lovers that male crabs are ideal and usually more expensive than female crabs! Her attention to detail and mixture of photojournalistic and traditional approaches to food photography make her one of the best Jacksonville food photographers working today.


Looking for a culinary creative with a bright-white, minimalist styling preference? Look no further than Jacksonville food photographer Sara Schober, whose self-confessed "obsession with the colors and textures of all things food related" makes her one of the best people in the city to work with. Considering Sara is an experienced prep cook, her expertise at organizing settings both behind and in front of the lens is invaluable.

Sara's images burst with fresh ingredients at macro distances where we can appreciate the crispness and imagined aromas. Whole foods regularly make appearances in her portfolio, which gives her work an enjoyable, light flavor. Her arrangements are artfully crafted, favoring single dishes; accents of seasoning or utensils; and simple, complementary backgrounds. Her work shines in terms of composition, color theory, and lighting — with little clutter for the senses.

Jessie Preza is a professional photographer of interior design, hospitality, food, and beverage, and she has spent the past two decades collaborating to create visual media for master chefs, businesses, and household brand names. Plus, she has worked on projects for nationally recognized outlets, including Engaged Media and Time Inc. And if you've eaten at places like Outback Steakhouse or Publix Bakery, you may have come across Jessie's work without realizing it!

We love that her food images often go beyond the main dish to tell the entire story of how it got from farm to table. Wineries, vineyards, and lifestyle images of a grinning hostess accompany the final glass on the table. In addition, her arrangements are artistic, going from busy contemporary to minimalistic works that wouldn't look out of place in a still-life art gallery. Much like her architecture work, she recovers highlights and shadows gently, with an occasional touch of extra shadow for a moodiness that suits certain dishes and venues.


Among the top Jacksonville food photographers, Kim Kirk focuses her creative efforts on capturing shots of delicious cuisine, as well as creating compelling portraits and adorable pet photography. Because her camera is an extension of herself, she translates her vision of the tactile, savory, and emotional elements of a dish with rare fluency. She's keenly aware that food is a deeply human experience that transcends cultures and generations, making it as universally enjoyable as any form of art.
It's no surprise her food photography is zesty, bright, and intimate in composition. Kim appears to prefer a side composition that gives her images a tableside feel. Her attention to lighting is also excellent; softly diffused natural light creates a clean, even white light that's ideal for food photography. Occasionally, she includes an eager hand or specialty accessories for an added story element. Regardless, Kim's images are more about letting the innate appeal of the dish speak for itself!


Monarch Creative — though technically located in St. Augustine, which is about a 45-minute drive from JAX — is the collaborative efforts of incredibly talented photographers: Zach Thomas and Scott Smith, as well as their associates, Drea Famiglietti and Dylann Spann. Together, they serve the needs of clients looking for visual solutions in the realm of product, food, studio portraits, and architecture — and they are simply too talented to leave off of this list.

Their roster of esteemed clients includes brand-names like The Loop Restaurants, Holiday Inn Express, and McDonald's. And small wonder: their work is masterful. We particularly enjoy the overhead compositions they often favor. Combined with artful scatterings of ingredients like nuts and seasonings, we get the full picture of what goes into each dish in the form of a visual recipe. Environmental food photography is another strong suit of Monarch Creative, using outdoor grills, well-chosen tableware, and background ingredients to suggest scenes that perfectly pair with each dish.



Get together somewhere better
Book thousands of unique spaces directly from local hosts.
Explore Spaces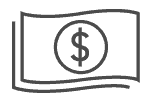 Share your space and start earning
Join thousands of hosts renting their space for meetings, events, and photo shoots.
List Your Space