The 10 Best Food Photographers in London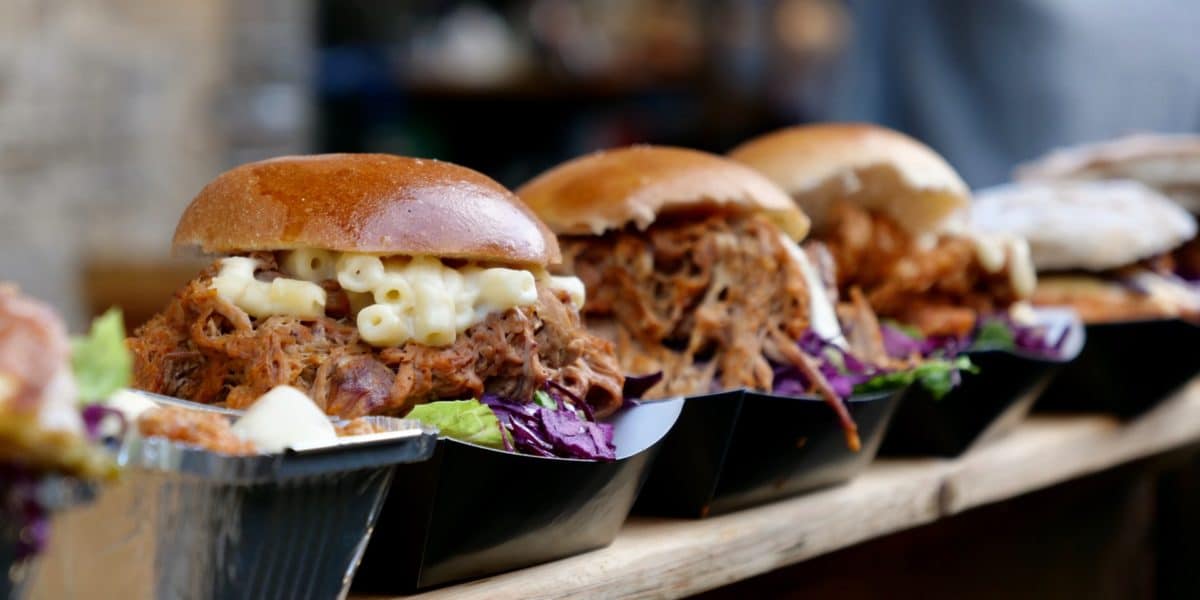 Isn't taking photographs of food easy? There's no shortage of folks posting smartphone shots of their meals on social media, after all. However, if you want great, truly mouthwatering images, then the answer is no, it's not easy. Just look through the portfolios of these top London food photographers to see what we mean. Just a word of advice: If you're on a diet, browse through these scrumptious shots at your own risk!


For five years now, Kimberly Espinel has worked a full-time career in food photography, a fairly quick progression stemming from a hobby blog she started just a few short years prior, while working as an adoption social worker! That her skills and career commitment has set her apart from other London food photographers would be an understatement.
She's the author of Creative Food Photography. She teaches and holds workshops for other creatives on food photography and styling; and, of course, she continues to take photos for cafes, restaurants, and food brands. Keep blazing the trail, Kimberly!


With an impressively long list of big-name clients and an equally expansive collection of awards for his work, where food photography is concerned, Gareth Morgans clearly has game. And he keeps it simple, aiming to "make you want to eat his food photography off the page and screen."
Plus, he takes advantage of simple lighting: He uses daylight or "studio daylight" to create the mouthwatering images that shamelessly tempt us in his portfolio. Check out his work, but don't be hungry when you do so, or you may be sorry.


If you're in the area, good chance you may have already seen Kris Kirkham's work—he has over a decade of experience as a commercial food and drink photographer. He may also have an interesting edge over other London food photographers: Before segueing to his photography career, he was an award-winning chef.
That he has intimate knowledge of the sensory experiences a dish has to offer, and likely knows how to visually bring that to life, must be a professionally invaluable combination, one that helps make his portfolio the dazzling collection of food and drink images it is.
Food photographer Ryan Ball has been at the job, taking award-winning images for advertising, packaging, signage and magazine use, for over 13 years. Doing mostly studio work, he actually has a very good and fairly detailed overview on his site about all the different pieces and elements that need to come and work together to produce what to laypeople may seem like simple food shots.
It gives a whole new perspective as you scroll through his portfolio of really slick food images (while you're there, don't miss the fascinating "conceptual" for-ad-use images he's got mixed in!).


The work of blogger and food photographer Donna Crous, a consistent finalist in the annual Pink Lady Food Photographer of the Year competition, gives off a "well-done homemade" vibe—influenced by her usual rustic kitchen settings and props—but they're too perfect to be anything but the work of a top pro.
Backgrounds are rendered practically invisible with a shallow depth-of-field and even often heavily darkened, bringing your eye directly to the food. And yet it all looks perfectly natural and unprepped. Her mastery of natural light and continuous lighting equipment are clearly in play. In short, her images are just gorgeous.


With over two decades as a professional food and drink photographer, Andre Ainsworth's significant wealth of experience truly shows through in his commercially slick images. There is a heavier lean towards product-dominant studio shots in his portfolio (he takes a lot of drink pictures), but there are also a good number of location shots, each showing off his skill at creating brilliant images, whatever style or location it may be. Among London food photographers, Ainsworth is a truly solid performer.


Formerly the in-house photographer of the Gordon Ramsay Group, Carla Barber is obviously no stranger to working with some of the biggest and most demanding names among food photography clientele. Overhead straight down appears to be her preferred food shooting angle—simple and direct, with the dish or tabletop layout filling up the frame—and her results are fantastic, with her superb lighting and composition skills.
From that angle, everything is clearly in focus, no need to play around with depths of field and fuzzy backgrounds, and Barber is in full command of that approach. That her work has been seen all over the place—in advertising, print, and social media—should come as no surprise to anyone.
Working from his two large studios in west London, each with a fully-equipped kitchen and an inventory of cooking and dining props Hollywood would envy, Simon Smith gives his big-name advertising, editorial, packaging, and PR clients pretty much a one-stop shop for all their food photography needs. With his decades in the industry and a portfolio of brilliant commercial food and product images, Smith's ability to "get the shot" is a foregone conclusion.


Michael Michaels' website slogan perfectly encapsulates in two words exactly what he does: delicious photography. "For me, food photography is about capturing the essence of appetite appeal," says Michaels, "to have someone look at a good food shot and feel their senses working immediately."
And those senses do kick in quickly scrolling through the images he captures and creates! Most are taken from the front, naturally composed and lit in a way that makes it perfectly plausible that that is exactly what a diner will be looking at and enjoying. The man sure knows how to work those senses.


For a different look-and-feel take on food photography, check out Laura Jalbert's work. Edgier. More contemporary. With a steely gray cast and texture. No warm fuzzy comfort here; the mood in Jalbert's photographs scream, "This isn't your mama's cookbook!" Real-life color accuracy isn't high on the list of priorities in her images; appealing to a very specific segment of the marketplace would likely be on top of that list. Judging from her large following, it does look like her vision clicks with a heck of a lot of people.


London's got you covered!
That using professionally-captured and created food photographs is critical for restaurants, food product marketers, book publishers, etc., is no surprise. What is surprising is discovering not only how many good food photographers there are in London, but seeing how many of them are totally brilliant at it! If you're in the area and in the culinary trade, this is good news. You do have a dilemma, however: Which of these great photographers to choose? Have fun!



Get together somewhere better
Book thousands of unique spaces directly from local hosts.
Explore Spaces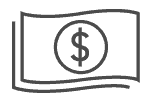 Share your space and start earning
Join thousands of hosts renting their space for meetings, events, and photo shoots.
List Your Space