The 10 Best Food Photographers in Los Angeles
The sign of a truly talented food photographer? The ability to make your mouth water. And not through an enticing aroma wafting from a kitchen, but by looking at your screen. Therefore, for your viewing pleasure, we've gone ahead and rounded up some of our favorite Los Angeles food photographers who do it best. So settle in, feast your eyes on some truly amazing-looking food, and learn more about the talented individuals who take food photography and styling to the next level.
And if you're an L.A. photographer looking for new spaces to shoot in, why not check out Peerspace? As the largest online marketplace for hourly venue rentals, we have hundreds of distinct venues in Los Angeles alone.
With a background in interior design and graphic design, Vanessa Stump is able to create warm and inviting images that carry a sense of graphic balance and symmetry. Her use of lines and patterns also draws attention to the dishes she shoots. And yet, her eye for negative space adds visual interest to her compositions. Bright and soft lighting, along with vivid colors characterize Stump's friendly and elegant style. Her work has graced the pages of The New York Times best-seller, Clean Eats Cookbook, as well as MasterChef Cookbook, Riviera Magazine, and countless digital and print ads.
https://www.instagram.com/danahurseyphotography/
As a Dr. Pepper enthusiast, Dana Hursey uses his caffeinated state to carefully craft mouthwatering images that showcase his appreciation for exhilarating experiences. His bright and minimalist compositions highlight the shape and texture of simple ingredients – most notably in his series of alphabet-inspired, tabletop photos (A is for Asparagus!) Hursey's images have been used by brands such as Menchies, Cup Noodle, Yogurtland, and Dean's Dip. When he's not shooting, Hursey can be found dreaming up new photographic concepts with his two rescue dogs and beloved partner, Jeremy
Ed Rudolph combines his passion for good food and great design to capture the true essence of the dishes he photographs. Using soft, diffused side lighting, Rudolph creates stunning images that could easily be mistaken for fine-art photography. We also enjoy his distinct mix of top-down and table-side angles. His crisp and colorful photos use human elements and rustic details to bring the experience of eating a good meal to life.
Andrea D'Agosto is a food and lifestyle photographer with a special emphasis on cookbooks and advertising. Her fresh and detailed images can be either uncluttered or visually full. This mix of styles shows her unique ability to adapt to each project. Having grown up working in her family's restaurant business, she developed a love of food presentation from a young age. From expertly plated dishes to casually devoured street food, D'Agosto's style translates the wide range of culinary experiences in Los Angeles in a manner that is both realistic and visually satisfying.
As the founding photo editor of Time Out LA, Jakob N. Layman has used his expertise in food and beverage photography to become one of the most esteemed Los Angeles food photographers. Whether it's a cascade of powdered sugar or a closeup of decadent, dripping sauce, Layman makes sure to include elements of movement and practicality in his work. His impressive client list includes brands like Armand de Brignac, Beyond Meat, Nocking Point Wines, and Pepsi 1893. Plus, his work has appeared in publications like Bon Appétit, GQ, The New York Times, Food & Wine, Condé Nast Traveler, and Food Network Magazine.
Crystal Cartier's stunning food photography stems from her work as an enthusiastic food blogger. Her unique take on classic recipes is enhanced by her ability to beautifully capture the spirit of each dish she shoots. With playful points of intersection, textured backgrounds, and homespun details, Cartier creates stunning images that are both decadent and accessible. Her dedication to family and healthy living can be seen throughout her portfolio of crisp and colorful photos.
We also adore how Crystal describes herself and her work. "You may notice I'm fairly obsessed with light, texture, color. At any given time, you'll probably find me shooting, cooking, eating, or growing food! I live for creative collaborations and love my incredible clients. Every project is unique and beautiful."
With matte shadows, bold directional lighting, and deeply saturated earth tones, Kristin Teig is able to bring the rich flavors of Los Angeles' prestigious culinary scene to life. Her background as a painter shines through her bold and dramatic food photography. So much so that cohesive color schemes and a strong fine-art aesthetic are her norm. Her striking images have also been featured in Food Network Magazine, Delta Sky, GQ, and Entrepreneur magazine, to name a few.
Leslie Grow's light and airy aesthetic showcases the beauty and purpose of food. In fact, sharp focus, bright colors, and festive arrangements are her specialties. Grow's expert use of pattern, in both backgrounds and overall composition, gives her work a fun, pop-art feel. Though she is originally from Montana, Grow takes inspiration from Scandinavian minimalism. Her work with food extends into the kitchen, where she passionately crafts healthy meals – believing that food has the power to create community. Her past clients have included LaCroix, Food Network, Fritos, Target, SweetGreen, and Almond Breeze.
Originally from Boise, Idaho, Teri Lyn Fisher brings her appreciation for the great outdoors to her work as one of the best Los Angeles food photographers. Her captivating images combine elements of still life and product photography. However, she also highlights the colors and textures that make each dish irresistible. With scattered ingredients and the inclusion of utensils, Fisher gives the viewer a glimpse into the time and care that go into making a heartwarming meal.
From farm to fork, Christina Peters is truly passionate about food. Her lively shots of raw ingredients are crafted with the same care as her photos of perfectly plated meals. With diffused lighting and naturally soft focus, Peters is able to bring out the best in tricky foods like baked eggs and fresh seafood. She also never settles for slimy, unappetizing shots. She also happens to be one of the most sought-after Los Angeles food photographers. In fact, Peters boasts stunning images that have been appreciated by a long list of impressive clients – from Campbell's Soups and Whole Foods to Pinkberry Frozen Yogurt.
Christina is also passionate about supporting other food photogs. She describes her passion project thusly: "My current project is one close to my heart.  I created the first food photography membership site called The Food Photography Club.  This is a site dedicated to all things food photography, teaching everything you need to know to become a food photographer with video content, live webinars, and a community environment.  The Club was launched in April of 2017 and we have several hundred active members." Check it out!

Los Angeles food photographers: conclusion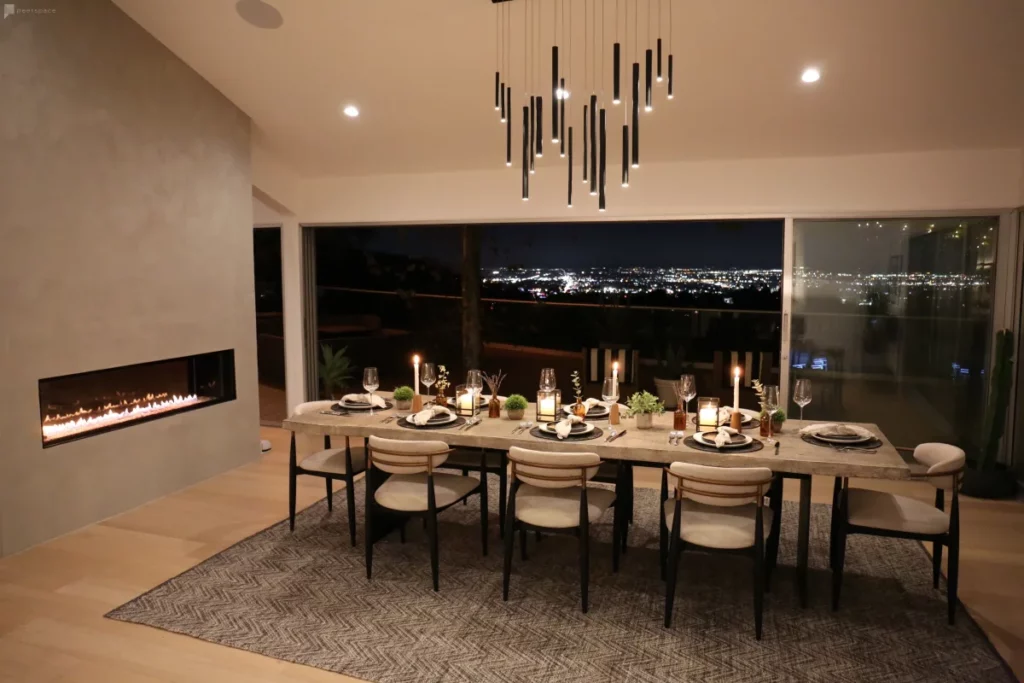 As you can see, L.A. isn't short on skilled food photographers! And each one shares a distinct point of view that makes them perfect matches for various projects. And if you're a photographer looking for a one-of-a-kind venue to shoot photos for clients or your own portfolio, check out Peerspace. We have hundreds of stunning spaces in Los Angeles alone, all of which are available to rent by the hour.

Get together somewhere better
Book thousands of unique spaces directly from local hosts.
Explore Spaces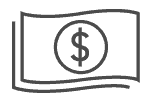 Share your space and start earning
Join thousands of hosts renting their space for meetings, events, and photo shoots.
List Your Space