The 7 Best Food Photographers in Salt Lake City
The thought of Salt Lake City may conjure up quite a few associations, but fine dining or food photographers aren't always the first things to come to mind. On the contrary, SLC is home to an ample number of snazzy restaurants and adept shutterbugs — and the talented creatives who help SLC brands feature the culinary arts are some of the best in the nation. That's why we want to introduce you to the top Salt Lake City food photographers, who are listed in no particular order. Bon appetit!


Nick Sokoloff is a multi-talented photographer who's in high demand for commercial and editorial photography. With over 20 years of experience, he has worked across the country on numerous projects, lending his expertise and personal aesthetic. With a Master's in photojournalism, Nick has made a deep study out of how light, motion, emotion, and aesthetics come together in photography.
His food photography in particular is an exploration of complementary and contrasting colors, with solid backgrounds and vivid tones that captivate the viewer. Emotional qualities blend with the suggestions of taste, texture, and smell when he brings us up-close and personal with appetizing food, such as baked goods and fine curries. Even his overhead spreads are thoughtfully composed to bring about an artful appreciation for all that goes into a well-prepared meal.


Brooke Lark's far-reaching roots in photography include operating out of a 100-year-old food photography studio in the very heart of Salt Lake! Small wonder she's partnered with some of the largest brands in the nation, including General Mills, World Kitchen, GoodCook, and The New York Times bestselling nutritionist Yuri Elkaim. Brooke also runs a Facebook group on food photography and videography that helps inspire and teach thousands of members.

While all of Brooke's images are full of savory impact, her overhead spreads are jaw-dropping. She manages the light perfectly so that we can appreciate all of the textures in the dishes without highlights or shadows obscuring any significant details. Her arrangements are artful and show an expertise in food styling that's rare even among the talented Salt Lake City food photographers out there. And with all of the diverse backgrounds and dining ware options she displays, it's clear that Brooke can provide whatever aesthetic your brand needs to showcase your vision.

A self-described cookie connoisseur, food enthusiast, and adventurer, Angela Howard brings her enthusiasm and creativity to each shoot. Not to mention, her love of storytelling informs her food photography. In her own words, "I also love telling stories. Whether it be with my photography or in real life, I just love a great story." With food, that story might be the utter enjoyment of a delectable baked good, as the bites taken out of it attest to!

Such playful compositions are a major hallmark of her personal style. Angela is rarely satisfied with simply showing a plate of tasty food as it is. Instead, she isolates particularly beautiful portions, finds compositions that highlight the shapes and colors of an arrangement, and otherwise spices things up for the viewer. Her eye for artistry is why we believe she's one of Salt Lake City's most talented food photographers and well worth partnering with.


While beauty is something that appeals to us all, Jackelin Slack hopes to also find the story behind the beauty that drew us in the first place. According to her, "Whether I'm capturing the real moments shared between people, or creating a sensory connection to food through visual elements, storytelling is at the heart of my work." Small surprise family and food both are what appeal to her. Connections and storytelling are a major part of families and the shared meals that enhance the bonds they share.

Not only does Jackelin create top-notch food photography, in 2017 she also started Salted City, a food blog meant to tantalize your palate and inspire you to get out and do some cooking. Food photography has become a major part of Jackelin's life, which shows in her images. From close-up macro views of dishes that explore texture and aroma to artistic full-table arrangements, Jackelin is an expert in all things food photography.


5. Brian & Shoko Smith of BPD Studios
BPD Studios is the partnership of the creative powerhouse duo Brian and Shoko Smith. Brian, founder and lead photographer, describes himself as someone who is full of surprises beyond what you might expect. And while he understands and applies traditional ideas in photography, he thrives on bringing unexpected compositions and perspectives to the fore.
We love how his food photography explores still-life compositions, present photojournalistic elements that show steps in preparation, and showcase artistic arrangements more typical of modern-day food images. His food still-life shots are an exploration in form and texture, a great way to visualize and appreciate what goes into a meal.
Susan B. Hayward is a Salt Lake City food photographer who has created images for 13 books with Gibbs Smith Publishing. In addition to that, she's a teacher and writer. Her compelling food images combine the best of storytelling and portraiture that let us savor a dish for its savory, emotional elements.
A narrative can be as simple as tarnished silver dining ware to as complex as arranging vegetables to spell out words. Susan uses thoughtful contemporary color styling mixed with either bright white highlights or deep shadows to help colors stand out in ways that suggest flavors and scents. Her work is bright, bold, and intense in character, and we know you'll love it!


Specializing in food editorial and commercial photography, Sheena Bates wants nothing more than to create beautiful images that help tell the story of the brands she partners with. A few of her many satisfied clients include Valter's Osteria, Cafe Zupas, Decadence Cafe, and several restaurants across the UK. Food has always played a major role in Sheena's life and her upbringing definitely helped solidify her love of the genre.
As she explains, "Looking back on the memories created from family vacations; we constantly refer back to the meals eaten during our trips. The gator tail and key lime pie in Florida, the perfect curry in London… All these memories helped inspire me to pursue food photography."



Get together somewhere better
Book thousands of unique spaces directly from local hosts.
Explore Spaces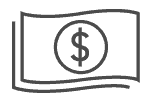 Share your space and start earning
Join thousands of hosts renting their space for meetings, events, and photo shoots.
List Your Space