11 Glow in the Dark Party Ideas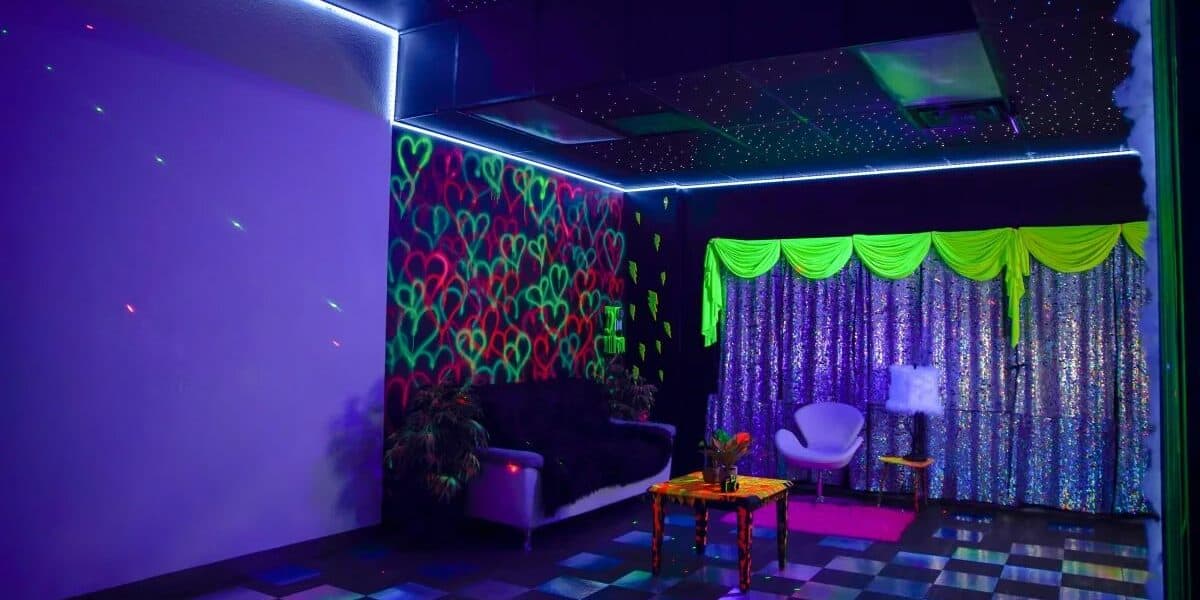 Glow in the dark parties are all the rage right now. They're visually stunning and capture the imagination. There's something extra magical about turning all the lights down and seeing your party space glow like the night sky. It's an amazing way to celebrate special occasions of all kinds. That's why we've rounded up 11 glow-in-the-dark party ideas that will shine bright in your memory for years to come. Crack those glow sticks. It's time to go.
1. Find the perfect venue on Peerspace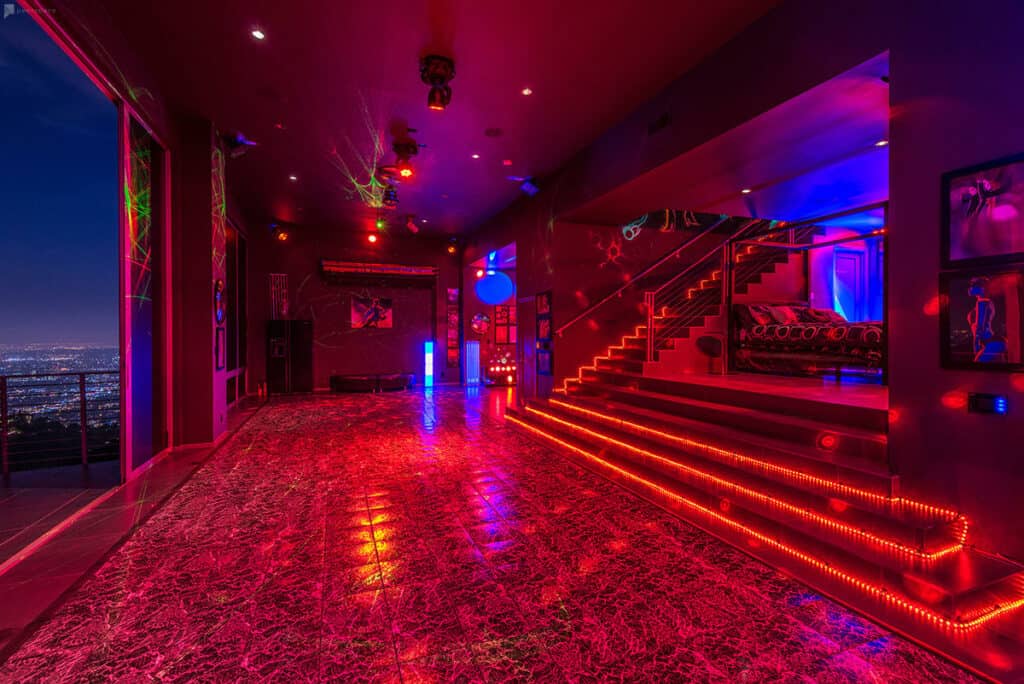 Before you can bring your glow-in-the-dark party ideas to life, you need to find the perfect place to host your dream bash. A glow-in-the-dark party needs a nice, dark area where your neon party supplies can really shine. Peerspace makes it easy to find venues for all kinds of events in cities all over the world. You can filter by indoor and outdoor venues until you find the perfect spot to celebrate after dark. If you want to host your party during the daytime, ask the host if blackout curtains are available to block out the sun. 
2. Go nuts with glowing decor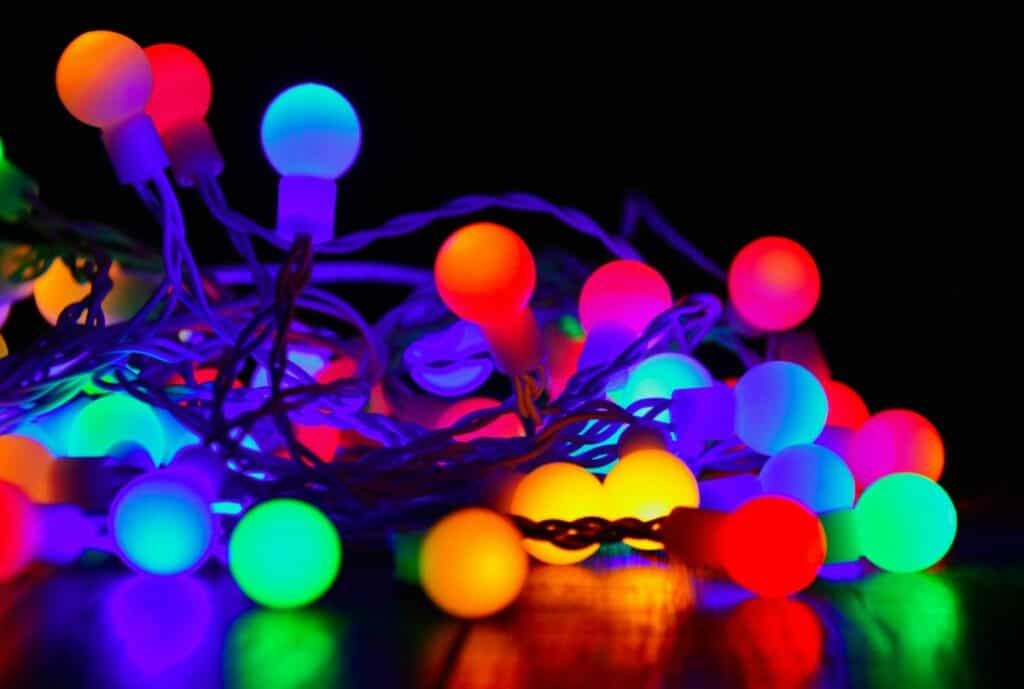 Once you've found the perfect venue to host your light-up soiree, it's time to make your space glow. Set up ultraviolet lights all over your space and go nuts with light-up balloons, banners, tablecloths, and other party decor. You can find glow-in-the-dark party supplies available at most party stores. The only hard part is choosing a color scheme! 
3. Pig out on luminous snacks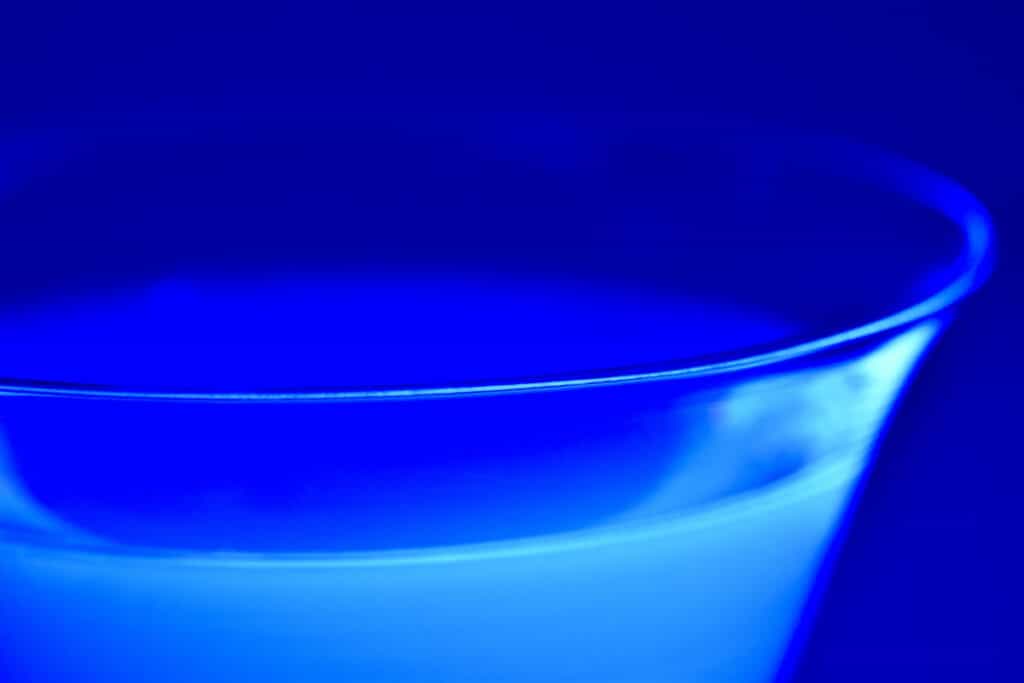 Who says the ultraviolet fun has to end with the decorations? With UV food coloring, you can transform nearly any food into a luminous treat that's sure to light up your party goer's taste buds. If you'd prefer to avoid artificial ingredients, there are tons of natural foods that glow under a black light, like fresh orange slices, sliced yellow squash, and yogurt.
To whip up a mind-bending glow-in-the-dark punch, tonic water is the secret ingredient. This fizzy beverage contains a touch of quinine, which glows as a gorgeous fluorescent color under ultraviolet light. You only need a splash of it to get the full effect. Since it doesn't affect the flavor of your drinks, you can add it to just about any beverage you desire!
4. Crank up the music and host a rave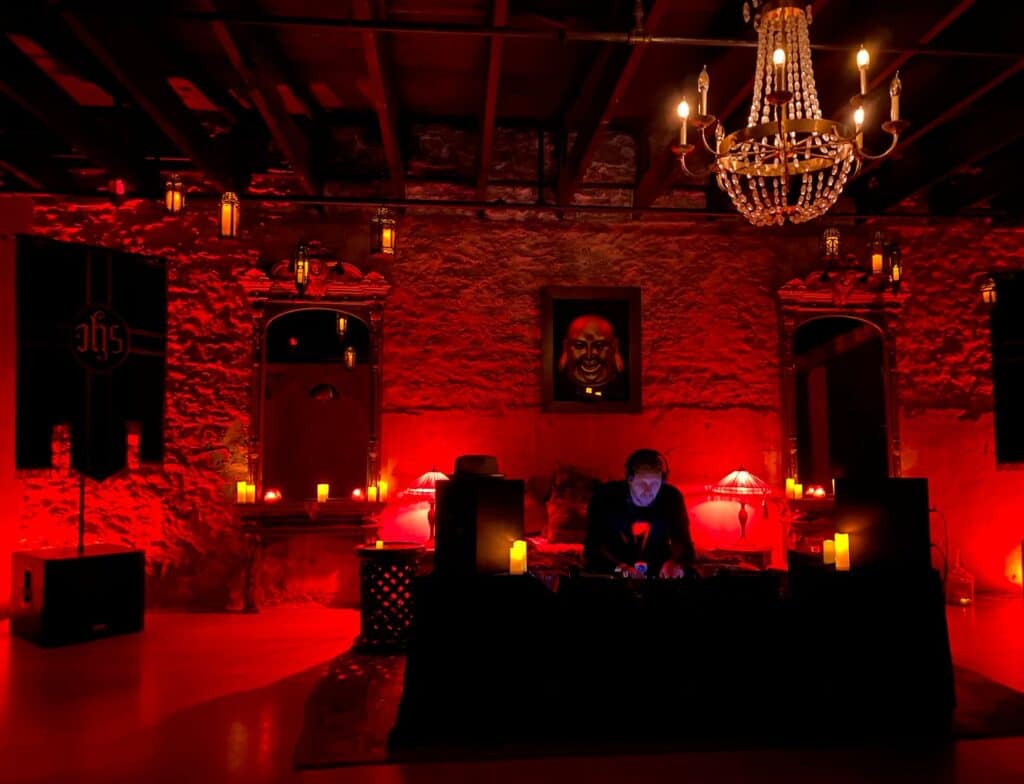 Glow in the dark parties and raves go together like pb&j. All the bright neon lights and colorful glow sticks lend themselves perfectly to dancing the night away. To host a rave to remember, crank up some EDM music and get the party pumping. It's super fun to see a whole room of glow sticks bobbing up and down to the beat. You can even hire a DJ to take things to the next level. Does your venue not come with the equipment you need? No problem. Contact Peerspace concierge to arrange for all kinds of A/V equipment to be present at your venue. 
5. Strike out at a glow in the dark bowling party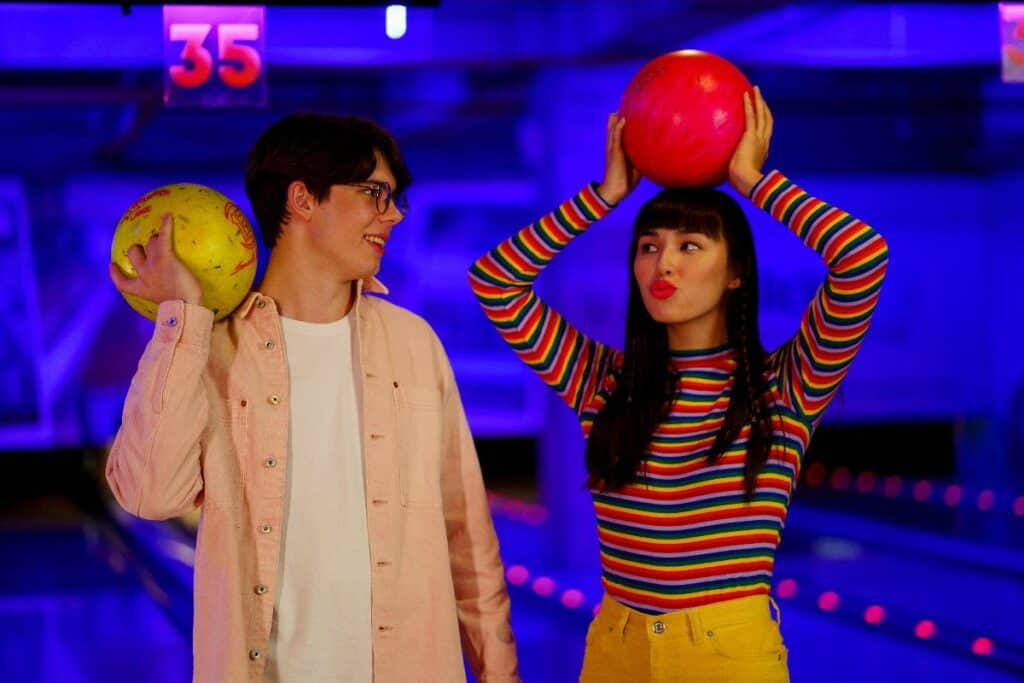 Bowling is one of the most crowd-pleasing glow-in-the-dark party ideas out there. Tons of bowling alleys across the country offer special Blacklight bowling sessions for an added touch of magic. There's something extra satisfying about scoring a strike with a ball that's glowing neon pink. Contact your local bowling alley and ask about hosting your party during their next glow-in-the-dark session! 
6. Show off your skills at a glow in the dark skating rink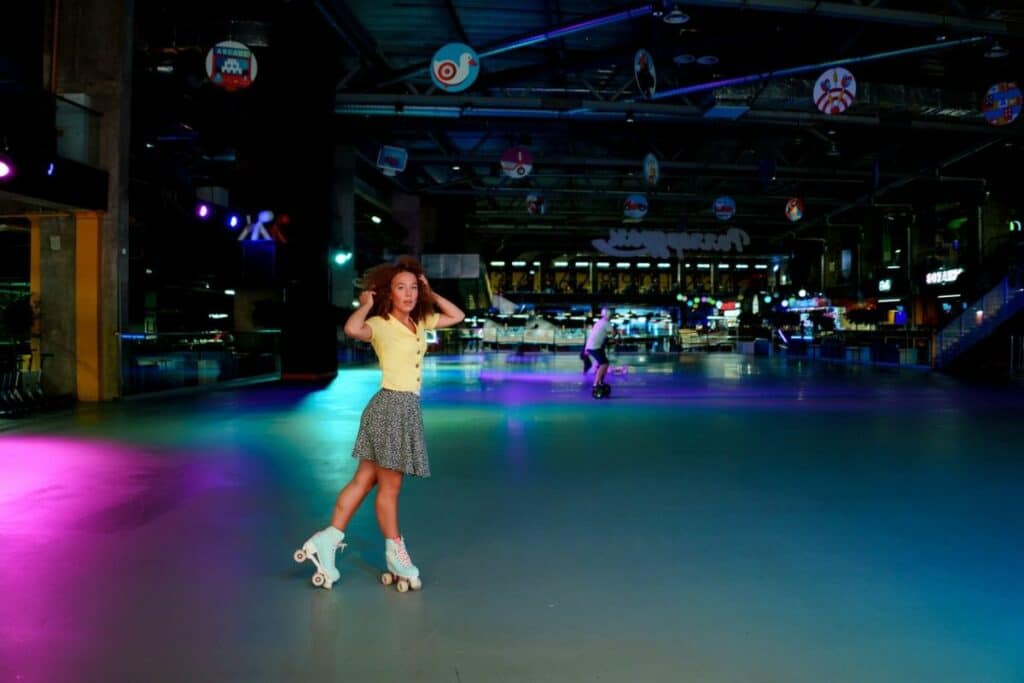 Another event venue where glow-in-the-dark elements come into play is the skating rink. They often come equipped with black lights and neon skates for glow-in-the-dark skating sessions. You'll have a blast zipping around the rink to your favorite songs while everyone's ultraviolet skating equipment shines bright. Check out your local rink's policy on hosting parties and make it happen! 
7. Host a psychedelic painting party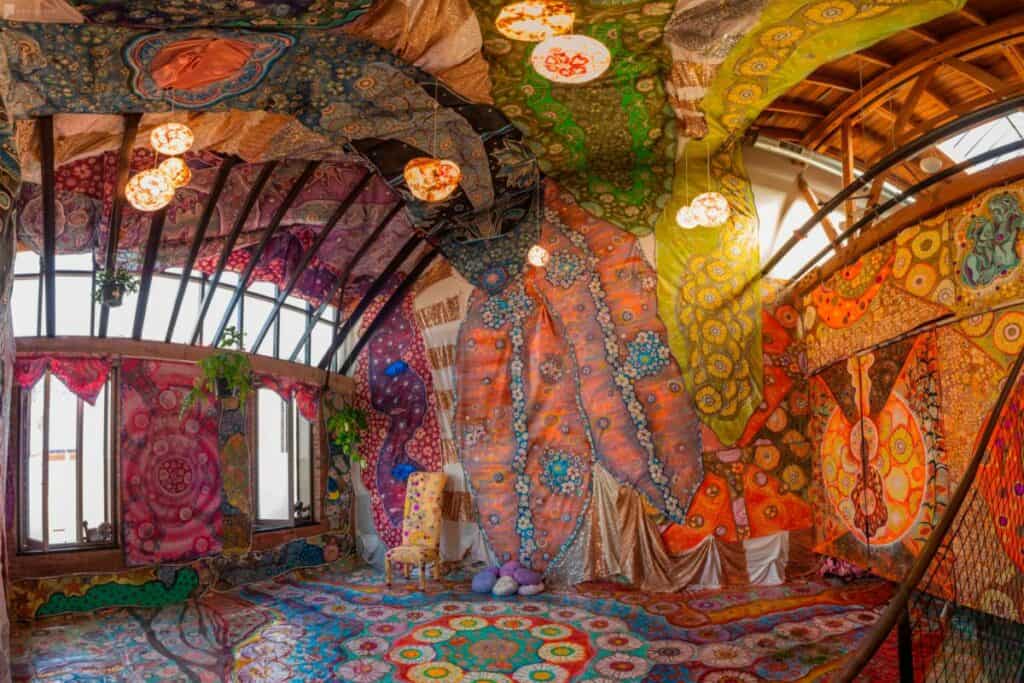 Our next two glow-in-the-dark party ideas are for artistic types. For something with a little more peace and quiet, try hosting a glow-in-the-dark painting party. Set up easels and canvases throughout your venue and encourage guests to paint whatever pops into their minds. You can easily find UV paint at most craft stores in all kinds of fun colors. When you're finished with your masterpieces, you can display them on the walls and create a glow-in-the-dark art gallery. Your Instagram followers are sure to adore this one-of-a-kind art show. 
8. Break out the body paint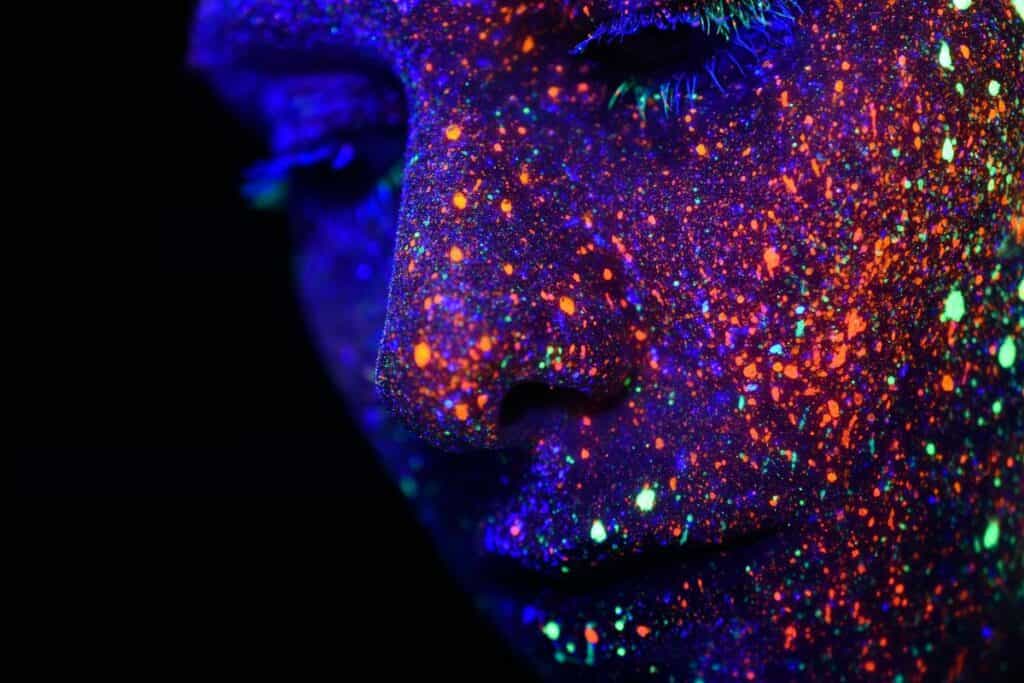 If drawing or painting on a flat surface isn't quite your speed, try branching out to a more interesting canvas instead. Glow in the dark body paint is one of the most fun ways to express your creativity. Grab pots of vibrant orange, green, pink, yellow, and blue and go to town painting masterpieces on your friend's faces and hands. To take things up a notch, hire a professional face painter to create more elaborate designs. 
9. Illuminate the night with glow-in-the-dark beer pong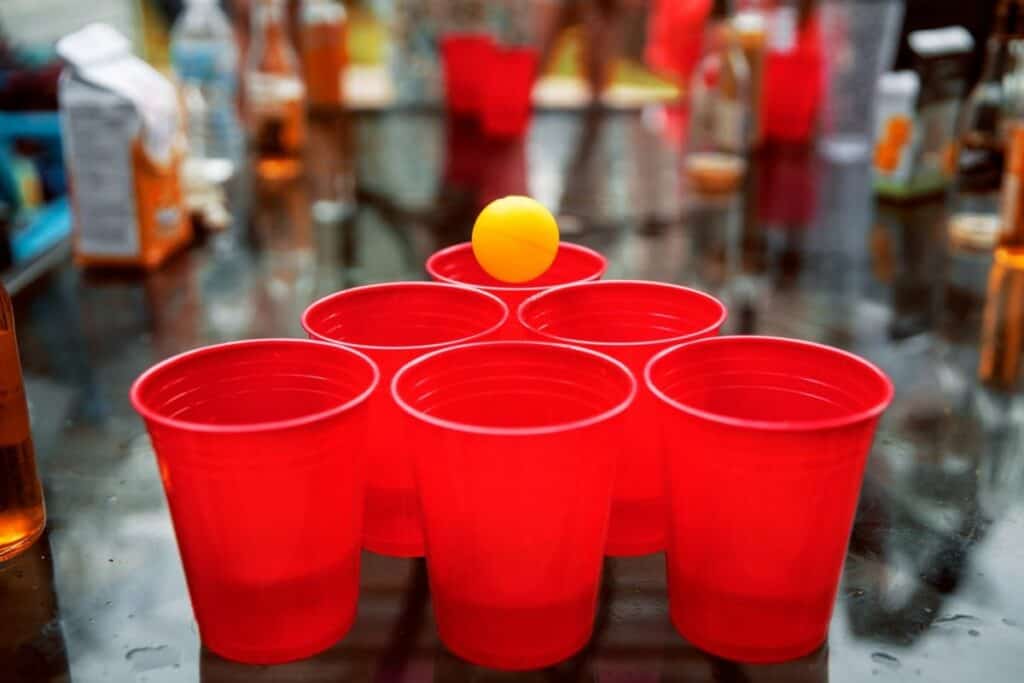 For a variant of the classic college party game that's even more fun with the lights out, all you need are some plastic cups, a glow-in-the-dark ping pong ball, and a little bit of that tonic water from earlier. Start by setting up a beer pong table and filling your glow-in-the-dark cups with whatever drink your heart desires. Then, add a splash of tonic water to each cup to make your drinks glow in the dark! Clear plastic cups work best here since opaque ones will hide the tonic water's neon glow. 
10. Play glow-in-the-dark twister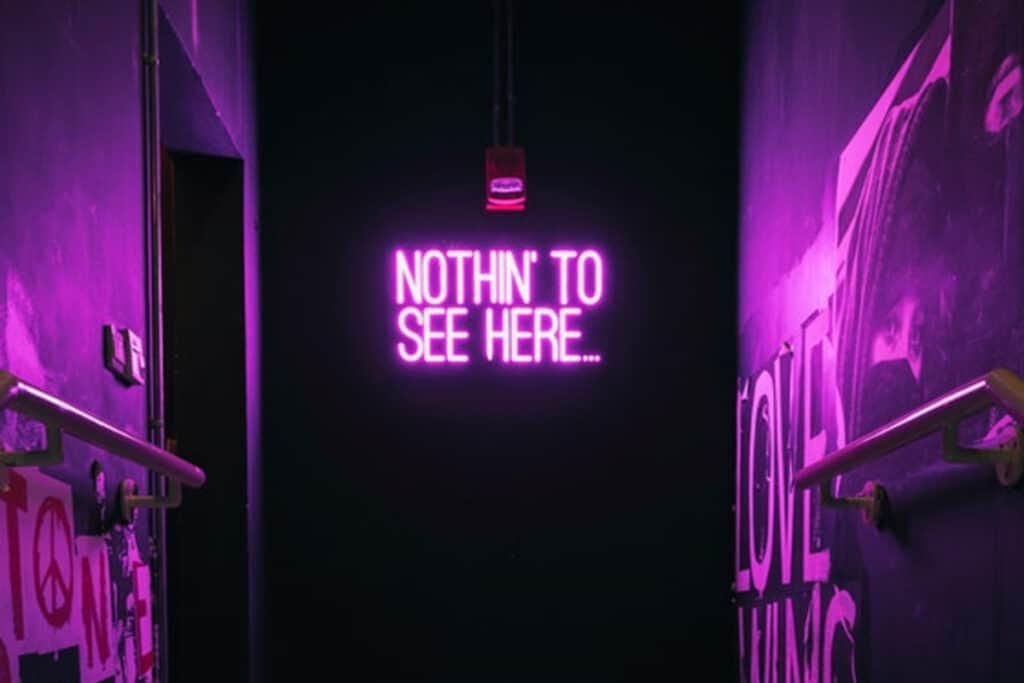 Take a standard twister mat and paint the colored circles with UV paint beforehand to put a neon spin on another classic kid's game. The mat will shine in the dark just like all your other decorations, and you can play the game with all your friends like you normally would. For an added challenge, have everyone take off any glow-in-the-dark accessories beforehand, so it's extra hard to see your competitors!
11. Mime it out with glow-in-the-dark charades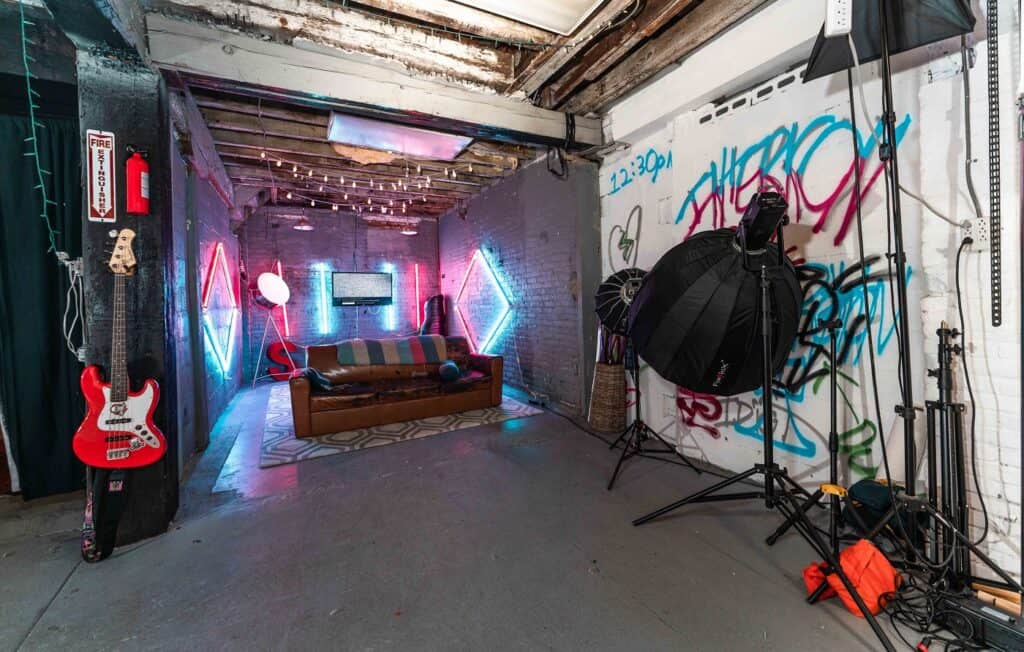 Our final glow-in-the-dark party idea is sure to bring out plenty of laughs. Like normal charades, have your guests draw a topic from a bowl and mime out clues without making a sound. They can use glow sticks, UV accessories, and other glow-in-the-dark equipment to help their team see their movements. You could even try involving UV bodysuits for a more dynamic experience. You can even rent a Peerspace venue loaded with lighting and props and turn it into a fun photoshoot.

Get together somewhere better
Book thousands of unique spaces directly from local hosts.
Explore Spaces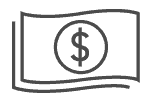 Share your space and start earning
Join thousands of hosts renting their space for meetings, events, and photo shoots.
List Your Space