How to Host a Party: Tips and Tricks to Get it Right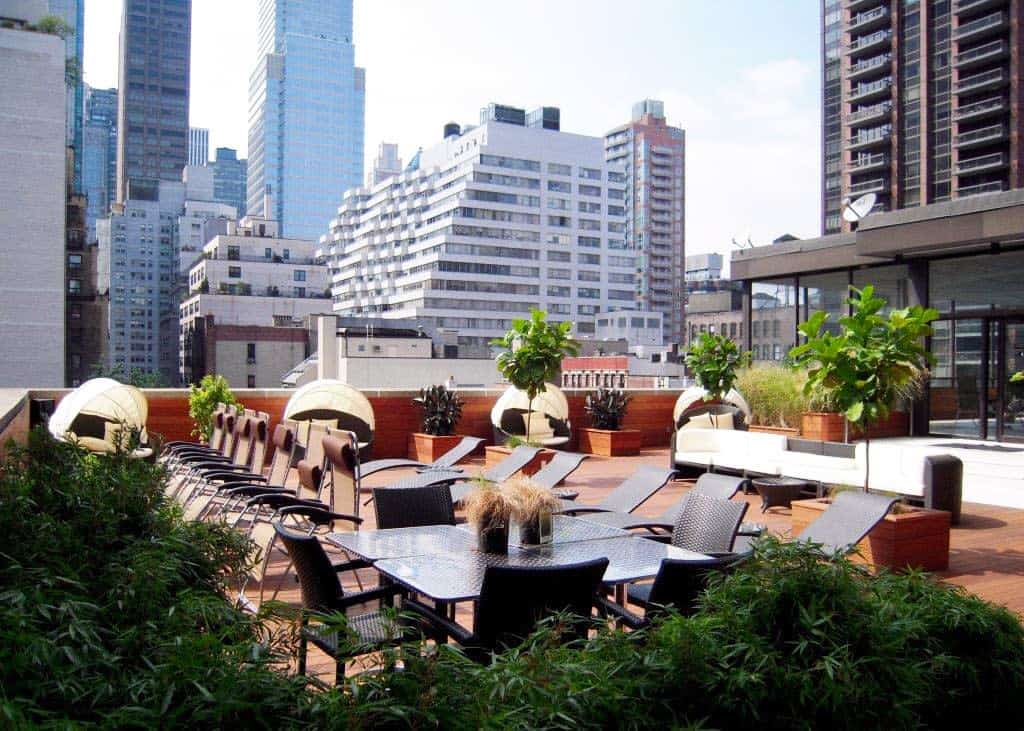 It's been a minute since a lot of us have thrown get-togethers, and let's face it – some of us have forgotten how to host a party. While hosting a party can be stressful, there are definitely ways to ensure the event goes smoothly without pulling out your hair or having an anxiety attack. In no particular order, here are some tips and tricks to get it right!
1. Book a Peerspace venue and change your scenery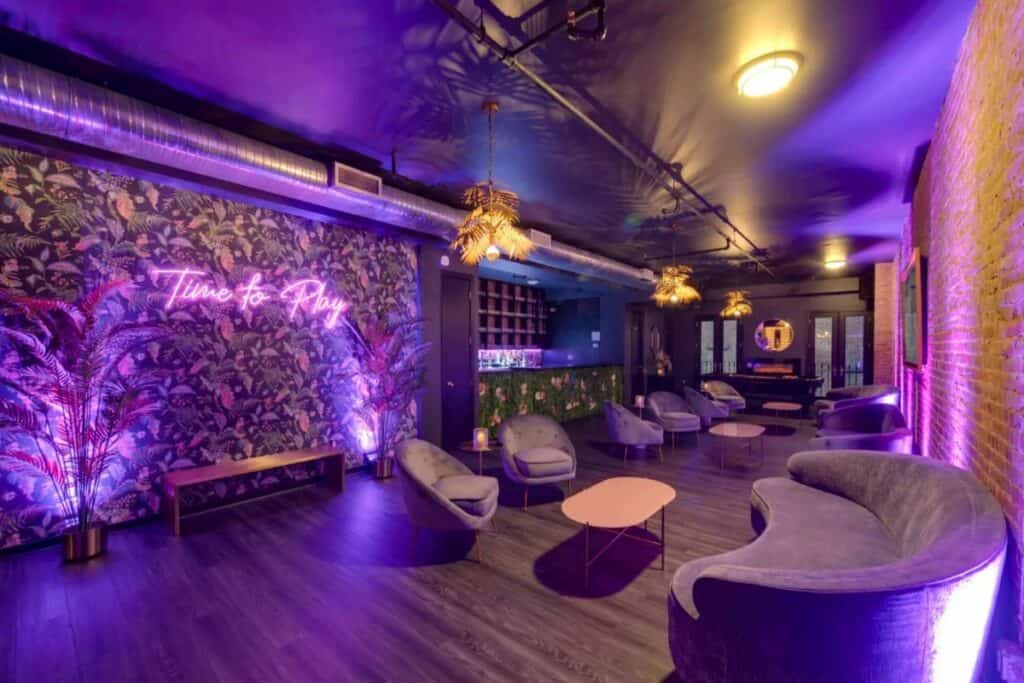 Especially if this is the first party you've hosted in a while, it will be a special treat to rent a venue on Peerspace and live it up! Peerspace uncovers thousands of unique spaces in hundreds of cities, offering exceptional places to celebrate. Just for an example, check out this New York City loft with a rooftop (pictured above). It's beautiful and can accommodate up to 100 guests in almost 2,500 square feet of useable space, and it has a fabulous view and sound system. Or, for a private indoor-outdoor affair, take a look at this Vancouver estate with a kitchen, a swimming pool, and what amounts to a private botanical garden. Bonus: you won't have to clean your house before the event!
2. Go with a theme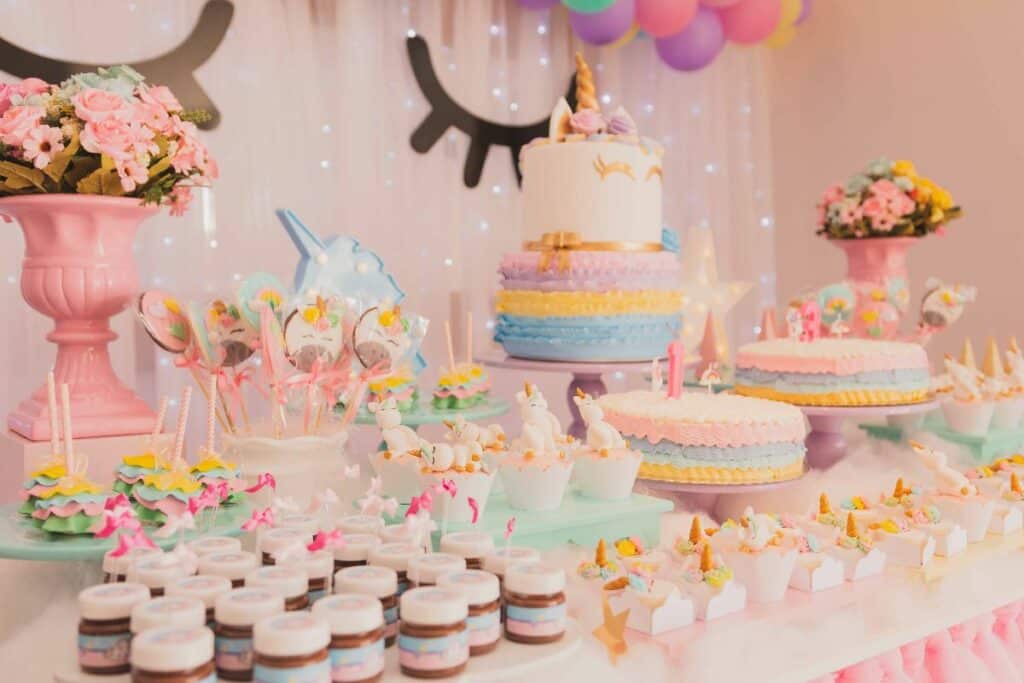 It doesn't have to be an overtly themed party to be fun – although unicorn parties are all the rage nowadays, for a good reason. Instead, just like having a party brand identity, a thematic throughline will help you plan. For example, select two colors that will give the event a cohesive feel. Or, if you're aiming for a swanky soiree, use matching dishware or serve food and beverages along a regional theme. This simplifies party planning you're shopping for supplies or even when you're directing potluck guests regarding what to bring.
3. Soften the sound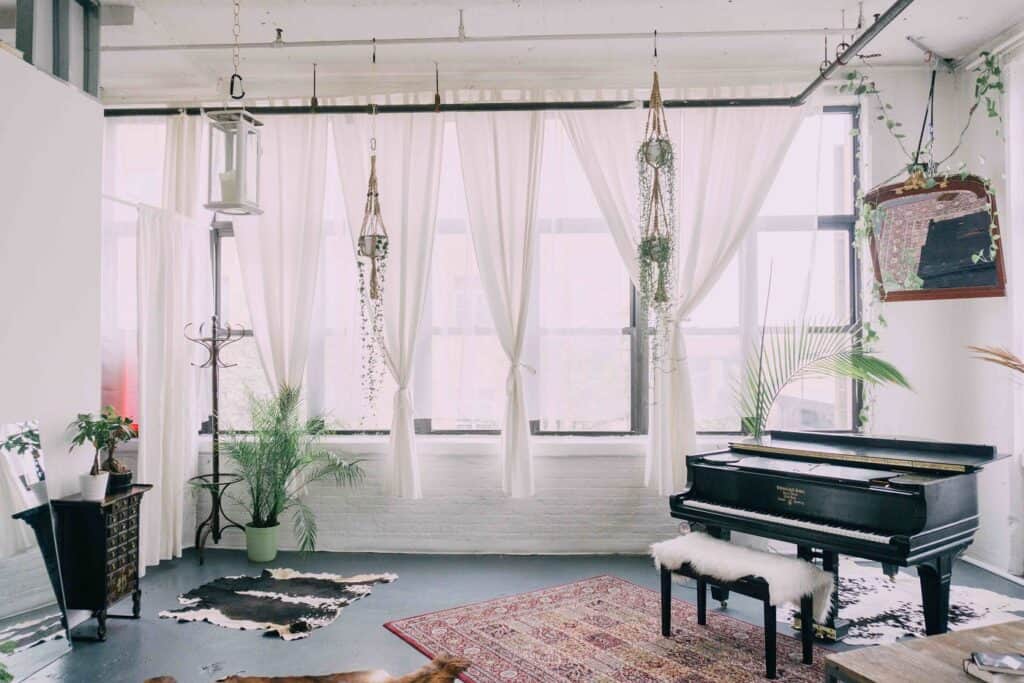 How many times have you dined at a restaurant with terrible acoustics or too-loud music? It's hard to hear one another converse and sometimes difficult to enjoy your meal when background music transforms into a din of high-decibel sound pollution. Most people haven't gotten together much for the last two years or so, and human contact-hungry guests are going to want to talk to one another and catch up at the party. One tip to hosting a stellar party is to, yes, have music on, but to keep it soft – unless you're hosting a rager, in which case, blast it (but tell the neighbors first!). Managing the music level is one super underrated trick for hosting a meaningful party where strangers go home as friends.
4. Organize some games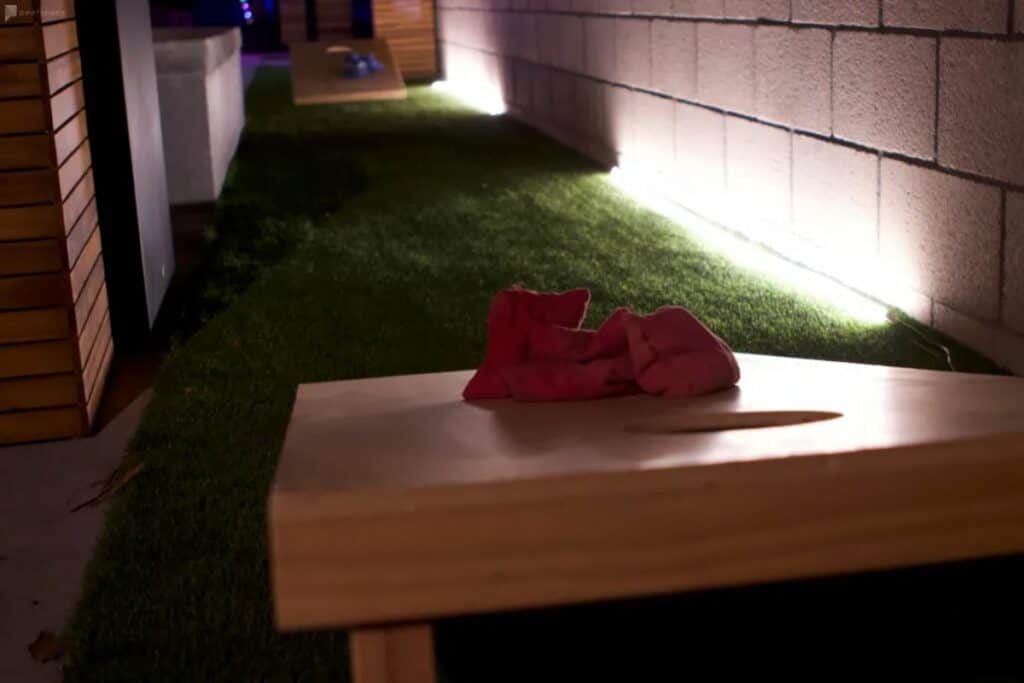 If it's appropriate to the event, one way to elevate your party is to provide games. These can be silly or hypercompetitive, or anything in between. Think limbo, pin the tail on the donkey, or a cakewalk for a retro throwback to childhood parties. Or set up a casino-style arrangement of adult card games such as no-stakes poker. Introverted guests, in particular, love a distracting party game. They can enjoy themselves and meet new friends without stressing about coming up with small talk.
5. Offer attractions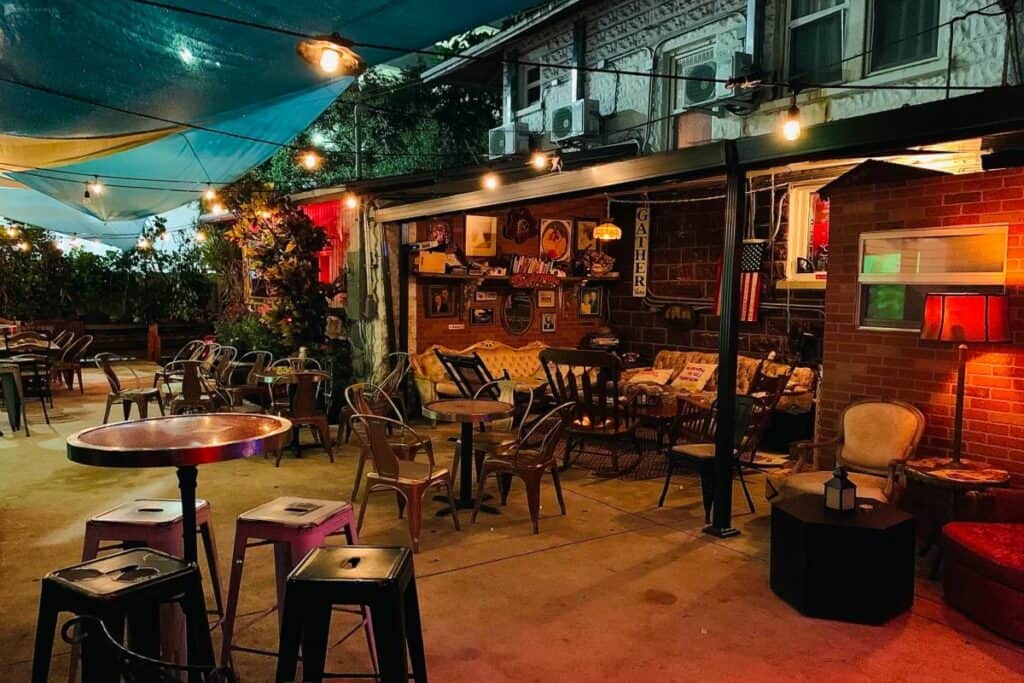 But if games aren't your scene, another great way to add some sparkle is to provide attractions. A prime example is a photo booth for Instagrammable images that will commemorate the party through time immemorial. Maybe bring in a magician. While you may intend your party to be a conversation- and food-filled gathering, sometimes a little structured entertainment can help you host a party to remember.
6. Food choices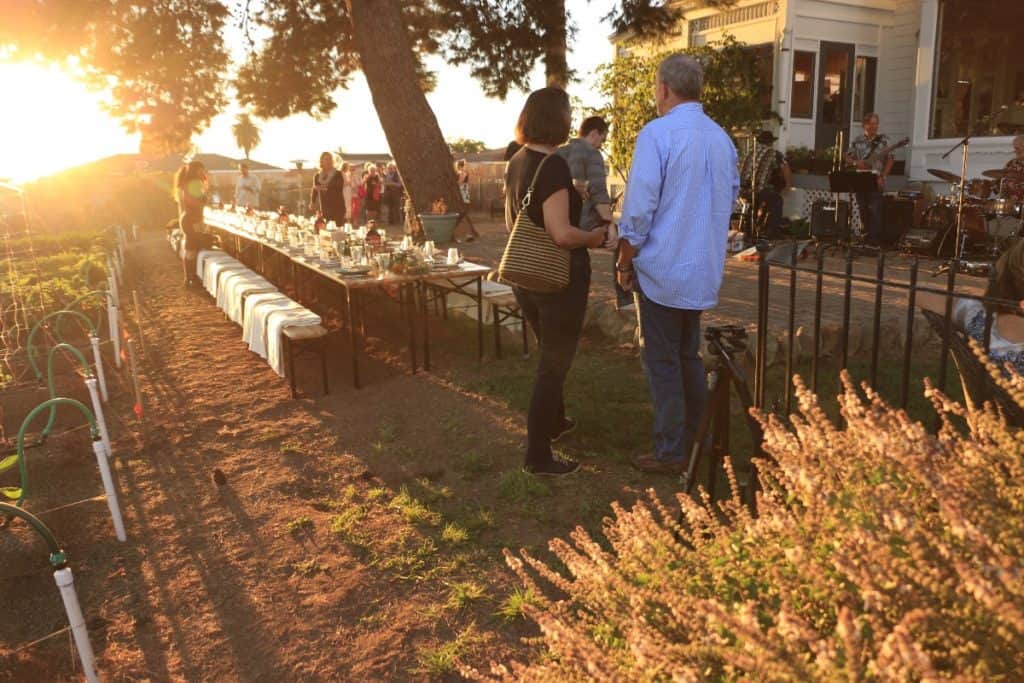 Be clear on the invitation whether there will be food, booze, both, or neither. This is a considerate thing to do when hosting a party, so guests can come prepared to expect a full meal, prepare themselves for simple appetizers, or whether they should fill up first lest hanger takes over. And if it's a potluck-style gathering or a barbeque, indicate on the invites what you're asking guests to bring. Being specific about food is a subtle but effective way to host a successful party.
7. Invites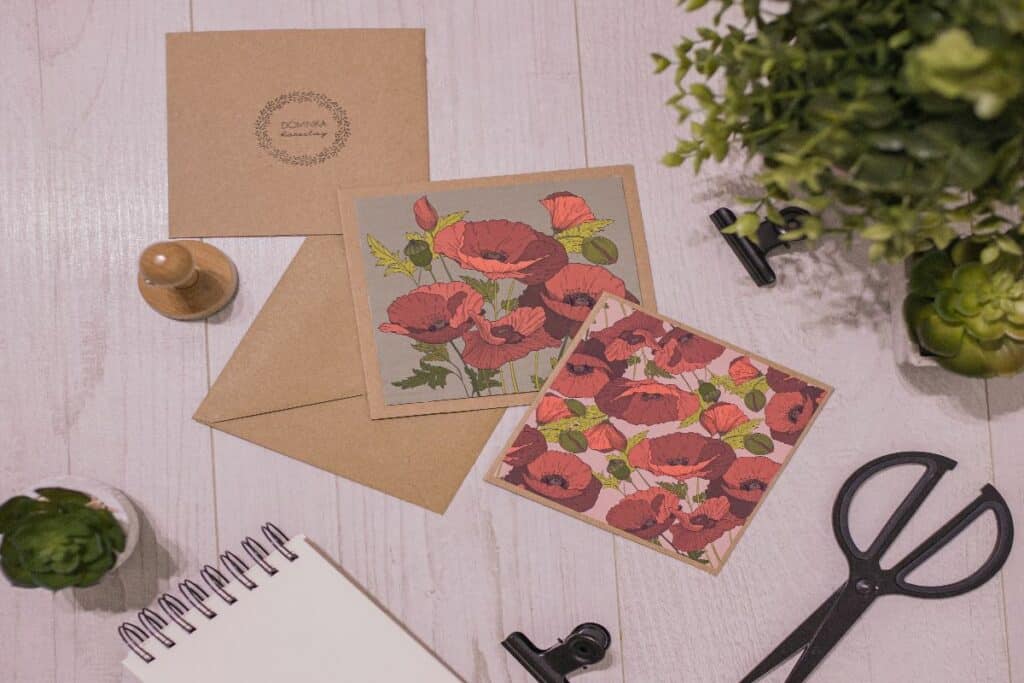 Speaking of invitations, the party host has many choices, all of which have pros and cons. Sending paper invites can be an entertaining solution. Who doesn't like to receive paper mail (that's not a bill) today? Pretty paper invitations make it tough to forget the party, either before it's happening or afterward. The cons are that stamps are somewhat pricey, and the host will need to gather everyone's physical addresses. Digital invitations, whether via email or social media, are more common these days, which means they're easier to forget, might get lost in guests' spam boxes, and, well, predictable. However, sending a digital invitation as a calendar event increases an RSVP and sets up automated reminders for the guests. It allows the host a semi-accurate headcount as the planning phases unfurl.
8. It's the little things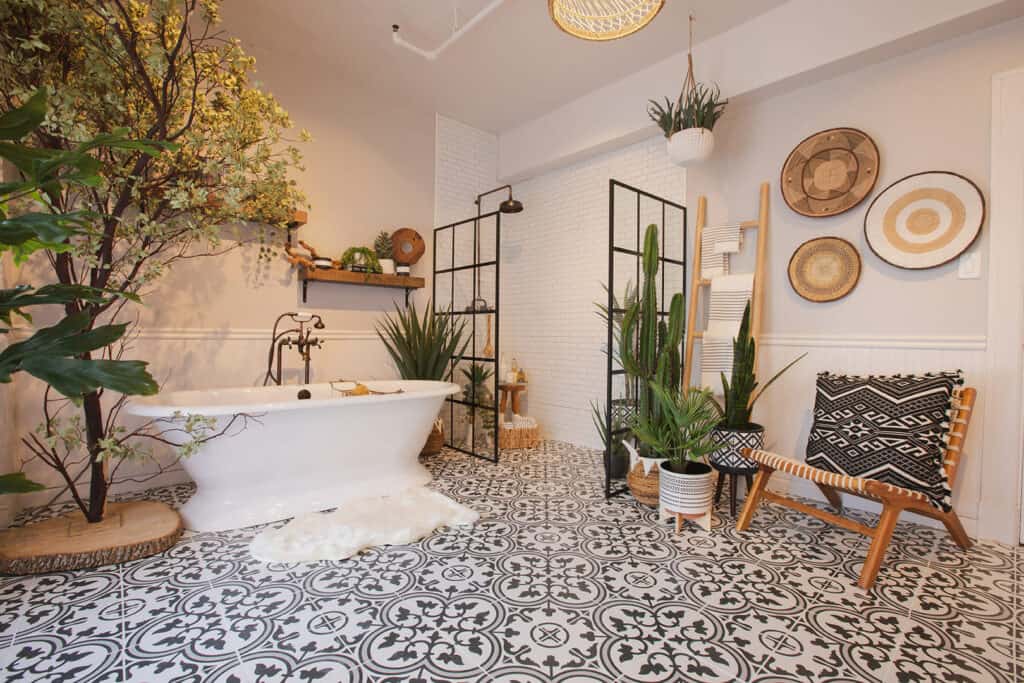 To host a spectacular party is a compilation of little things that go unnoticed. Make sure there is a ton of ice because no one likes a warm soda – or martini. Replace your hand towels with paper towels and supply a ton of hand soap. Speaking of supplies, stock the bathroom with toilet paper and make sure the extra rolls are visible. These special touches help guests feel cared for, and they won't have to ask for assistance to chill out and enjoy themselves.
9. The top party-hosting trick …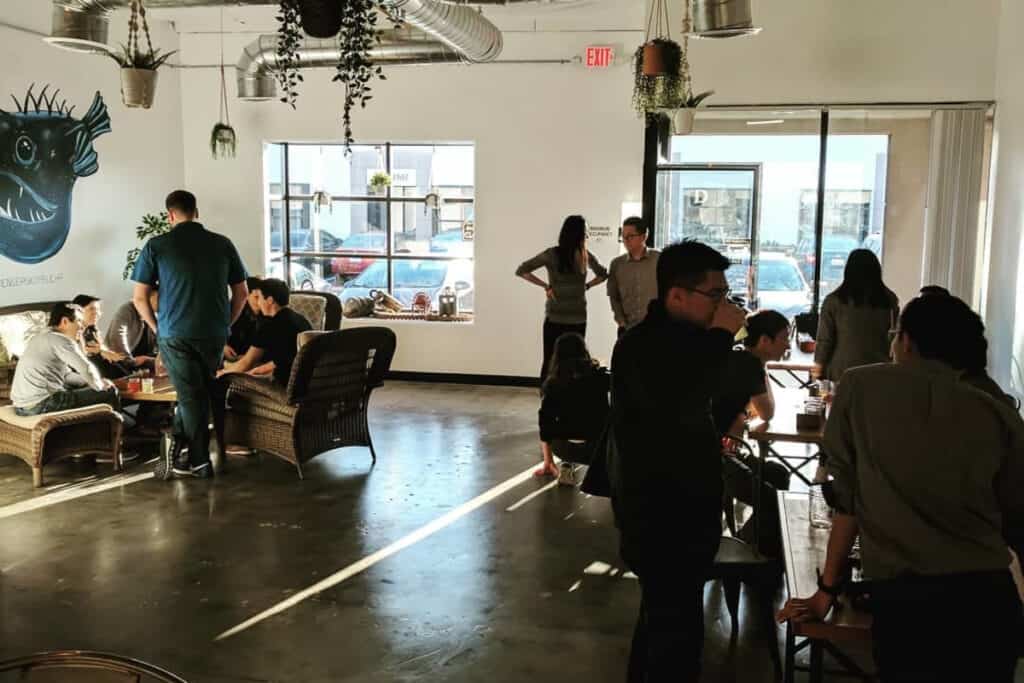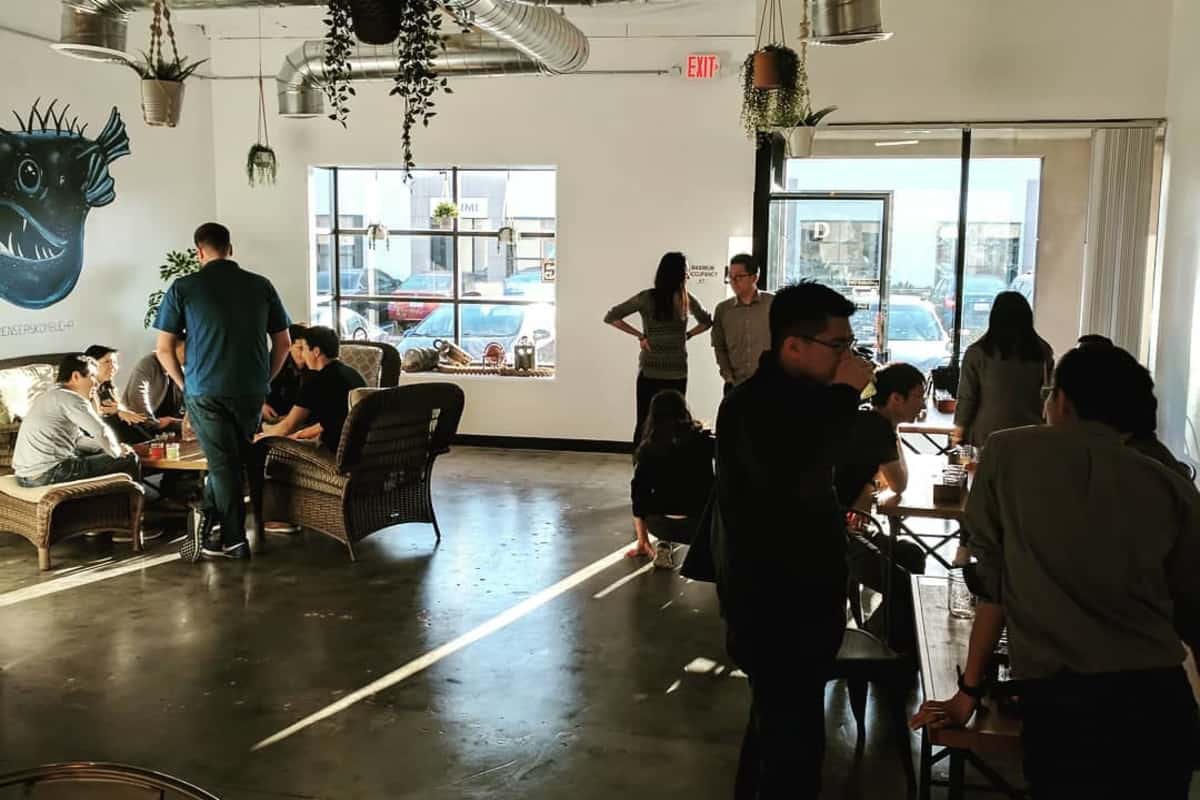 Is not to overthink things. Guests are going to be so thrilled to be out of their homes and socializing with friends new and old that they're not going to notice if the flatware and the dishware clash – or even if they are disposable! You've assembled the attendees, found a fantastic place to host, figured out the theme, food and beverages, and you're all stocked up on TP and soap. The music is at just the right volume, and there are games and activities should things get awkward. Try to give up control and let everyone enjoy themselves, so you can too.
Get together somewhere better
Book thousands of unique spaces directly from local hosts.
Explore Spaces
Share your space and start earning
Join thousands of hosts renting their space for meetings, events, and photo shoots.
List Your Space