Here's Exactly How to Plan a Sweet 16 Party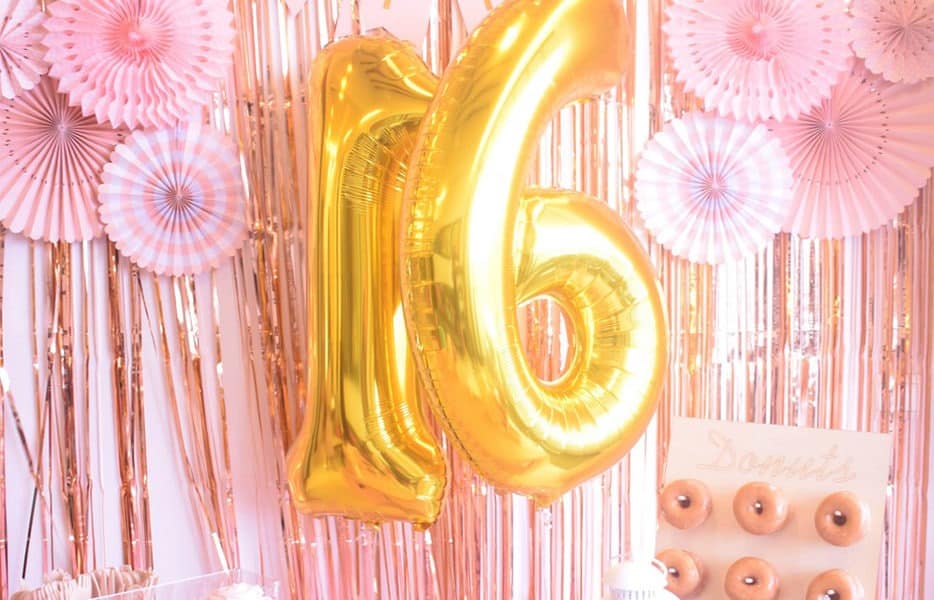 Wondering how to plan a Sweet 16? Peerspace will be the ace up your sleeve. It's like having a personal party planner on your phone. Not only can you book an exciting venue, but you can also find all of the resources and amenities you need to make your next party a blast. No matter the party theme, size of the guest list, or agenda, Peerspace has a venue that will fit your party needs. And though your venue will likely already be packed to the max with amazing features and amenities, you can also rely on the Peerspace Concierge service. These dedicated pros can source and deliver any extras the party needs, like a DJ, a photographer, and catering, and ensure it gets to your venue on the day. So if you're wondering how to plan a Sweet 16, make Peerspace your first stop.
After all, a Sweet 16 is a huge milestone in your teen's life. They're halfway through their teenage years, ready to get a driver's license, and old enough to land their very first job. Make the most of this special occasion! Here's your step-by-step guide to hosting the best Sweet 16 bash ever.
Disclaimer: In order to use Peerspace's site and services, you must be 18 years or older.
Select a theme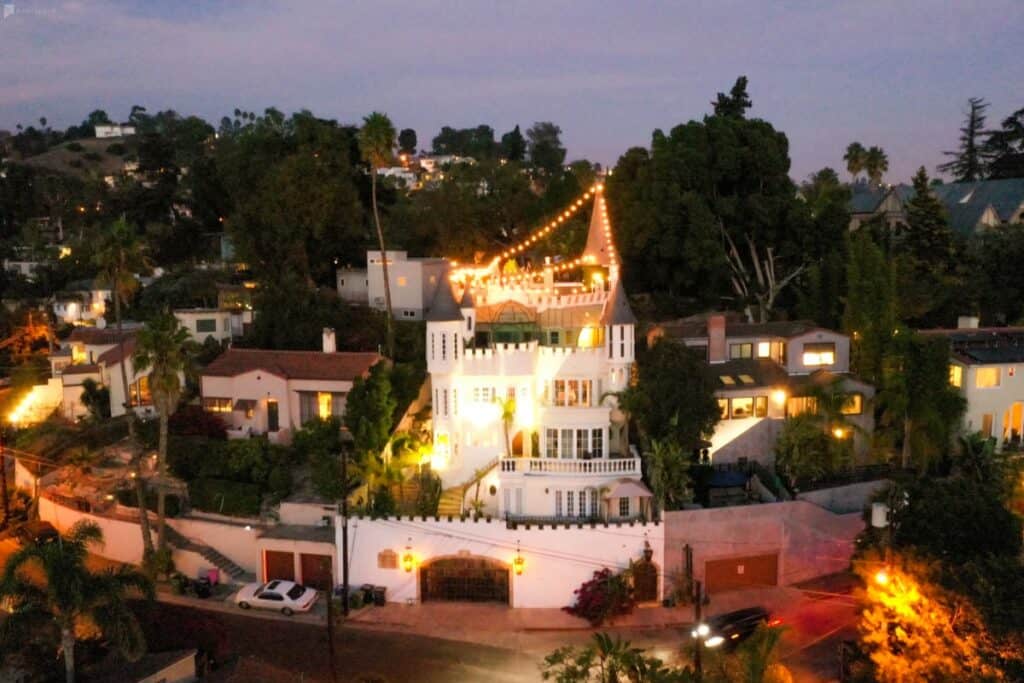 Pick a theme to follow, and the rest of your party planning will be simple. Get inspiration from pop culture, such as your teen's favorite movies, books, or TV shows. For example, a Sweet 16 with a Harry Potter theme could include a specific Peerspace venue, décor, and props like magic wands, owls, and invitations in the form of Hogwarts acceptance letters. Best of all, it can be a costume party where guests can dress up as their favorite characters.
For instance, this castle overlooking Hollywood (pictured above) is an all-ages venue that can go both Wizarding World and Utter Royalty, whatever your kid prefers! It also includes all the comforts of home as well as a rooftop Jacuzzi, a screening room, and several castle-worthy rooms.
On the other hand, a theme could even be as simple as a color scheme featuring a few of their favorite hues. Use this theme or color palette to inform your choices for the venue, invitations, tableware, decorations, music, food, and activities.
Book a venue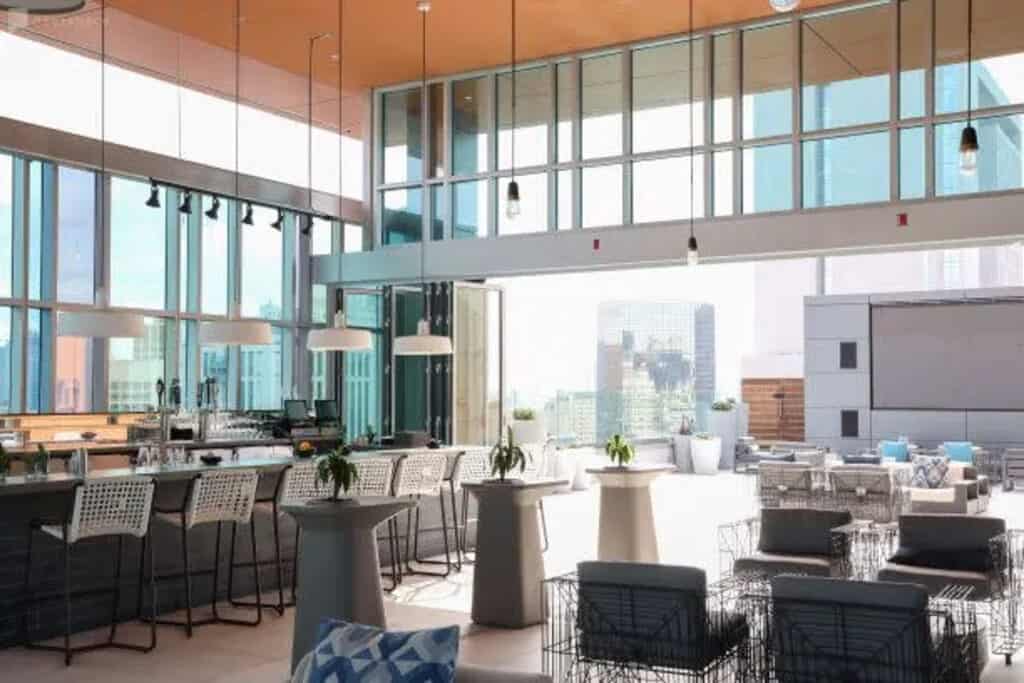 After you've chosen a theme, you'll need to know where you are hosting the big shindig. Find a place your teen will love on Peerspace. A historic estate, outdoor garden, hip loft, or a theater — the possibilities are endless. And, you can easily decide on a venue that is indoors, outdoors, or a bit of both, depending on your preferences.
You can even narrow your search based on the number of guests and amenities you need, such as projectors, fire pits, a swimming pool, and more. This is arguably one of the more important steps in how to plan a Sweet 16! Once you found the perfect venue, contact the Concierge service to link you up with any added special features, such as catering and equipment.
Send out the invites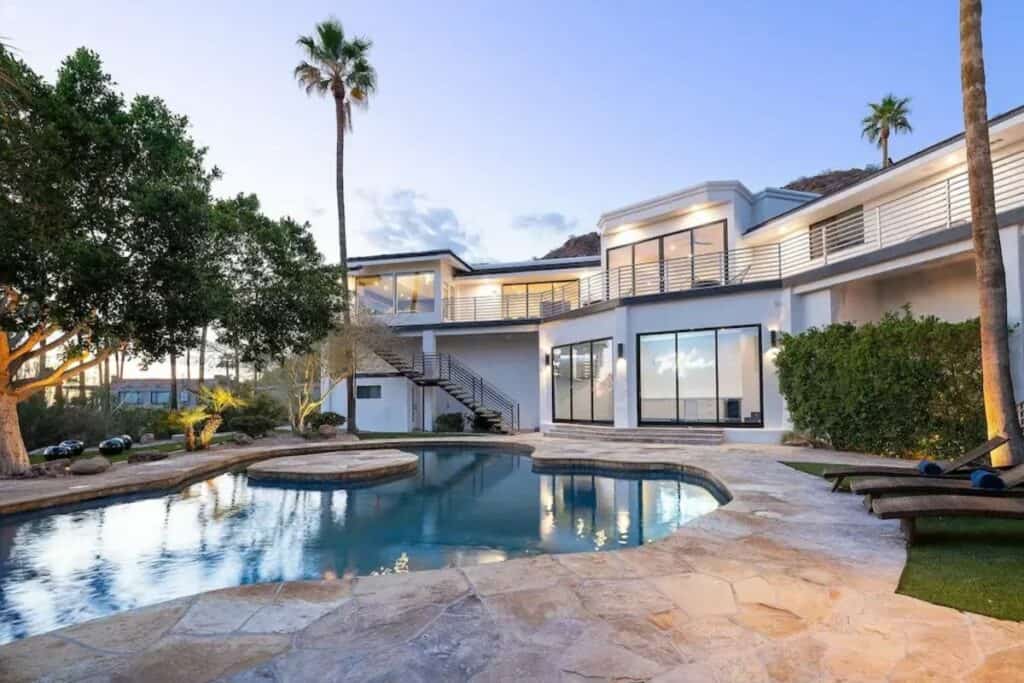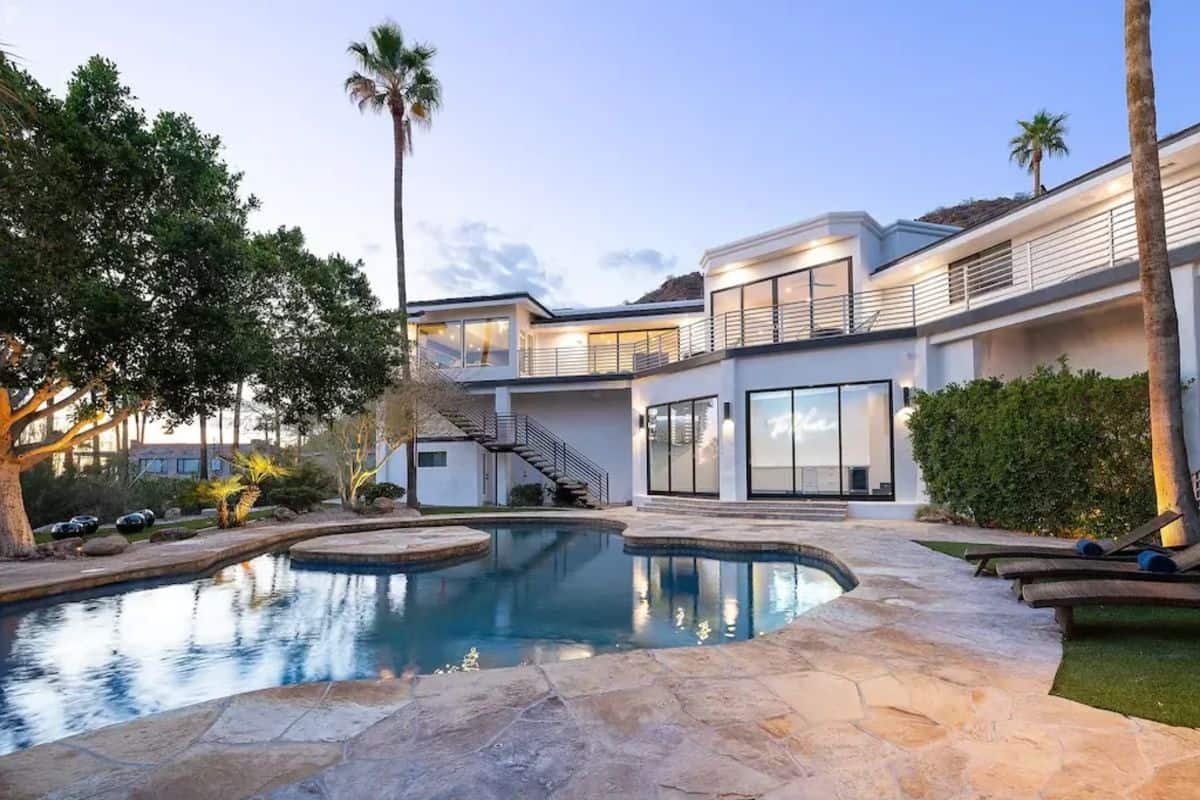 Once you've locked down a venue, you're ready to send out invitations. Design and order your own from scratch all on Canva. If graphic design isn't your forte, Minted can help. On the site, you'll find an array of customizable invitations to suit any style.
Send the invites by snail mail or have them hand-delivered to guests by your teen. Include the time, date, venue, dress code, RSVP contact information, and any other relevant details you would like the party guests to know.
Turn up the music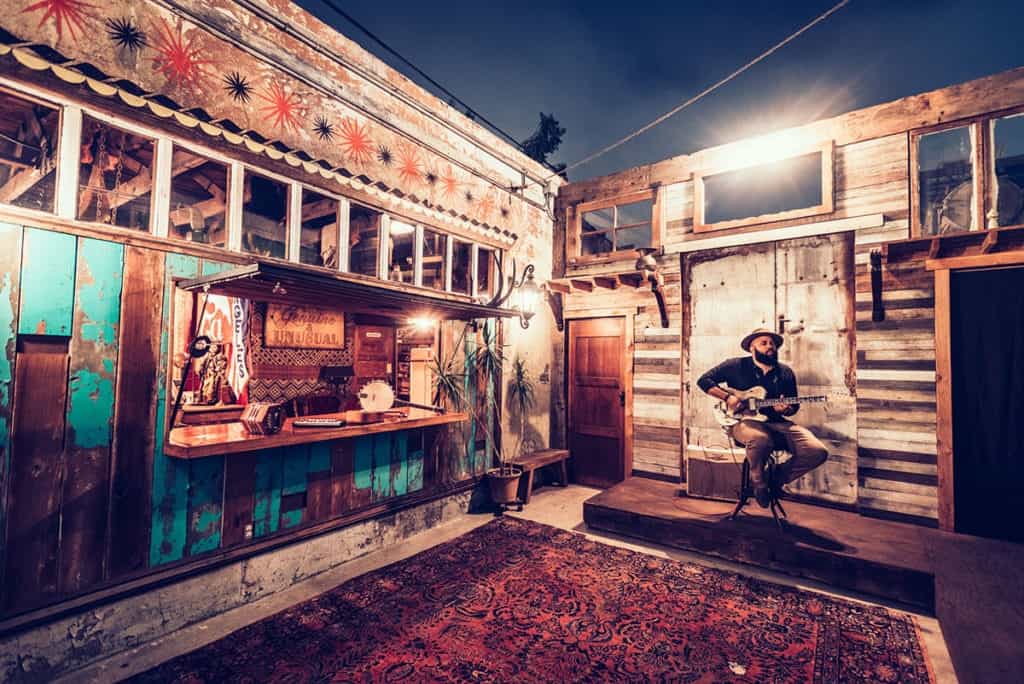 Every party needs a soundtrack. And let's be real: everyone of every age likes to dance! Therefore, for your teen's Sweet 16, hire a DJ, book a band on Gigsalad or The Bash, or simply curate a killer digital setlist by perusing your teen's public Spotify playlists. If you're booking a Peerspace venue, find a place with all of the audio equipment and dance floor space you need to complete your epic Sweet 16 party. 
Add a photo booth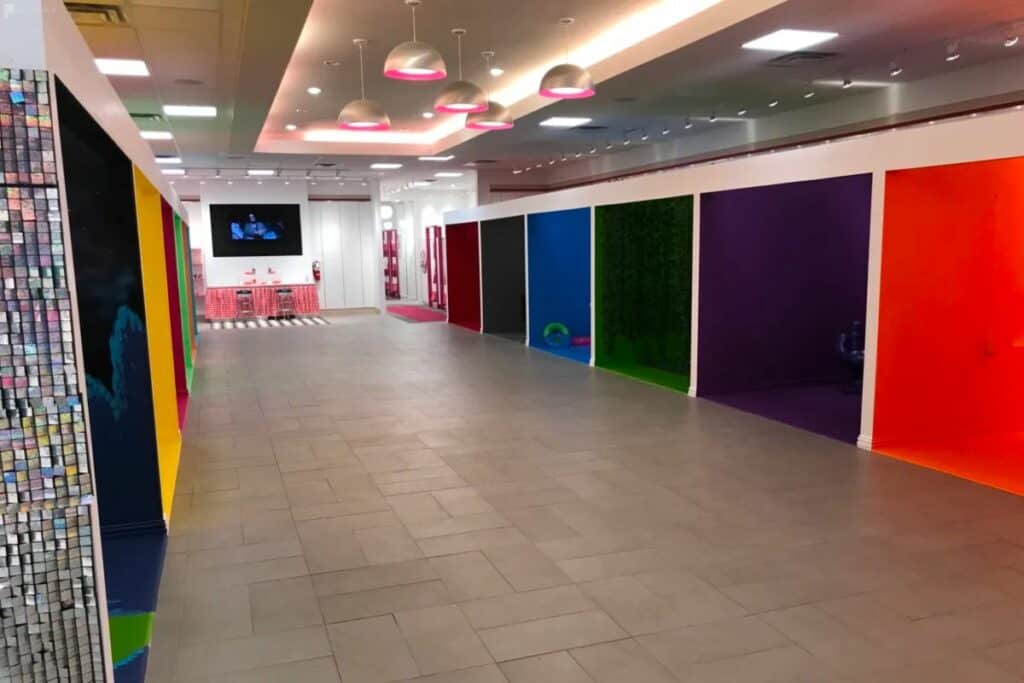 Set up a photo booth so your teen can make lasting memories. You can rent photo booths complete with photo-printing capabilities or gather PVC pipes and pretty fabric for a do-it-yourself option. Just as an FYI, many Peerspace event venues double as photoshoot locations, thanks to their inspired decor and thoughtful amenities.
Whether you set up or rent a photo booth, or find a Peerspace venue with its own backdrops, add props. For some added fun, purchase foil number balloons so guests can hold a "16" in their photos. Throw in accessories like hats, signs, and silly glasses. Share the photos with everyone digitally or print them out as favors. Come up with a unique hashtag just for the party — something like #MySweet16Soiree — so that everyone can tag their photos with it.
Decorate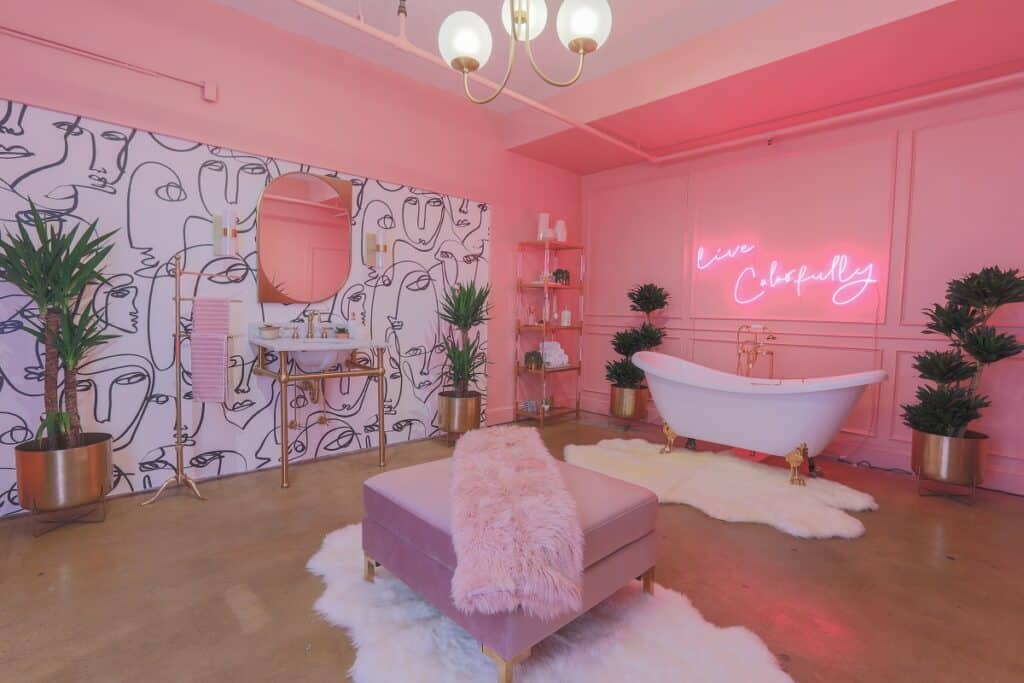 Find decorations that fit the theme you chose. Use tissue paper, rent props and furniture, go thrift shopping for unique pieces, order flower walls and custom neon signs, or keep it simple and minimalistic with balloons and centerpieces for every table. Many of the venues on Peerspace are already Instagram-worthy, so you may not even need to decorate.
For example, this chic loft in downtown Los Angeles (pictured above) includes neon lights, fluffy pillows, and fun retro décor. This makes how to plan a Sweet 16 so much easier. Able to accommodate up to 15 attendees, this stunning event space would be the ideal space for a girls' night in! And after the party ends, you simply clean up after yourselves and leave — no need to spend ages taking down decorations! Take it from one renter who raved about the venue:
"The space was absolutely gorgeous! Literally looks exactly like the pictures. This space was my dream room, it's like they put together every thing I love and have dreamt about and put it in a space!"

-Chanelle C.
Choose the catering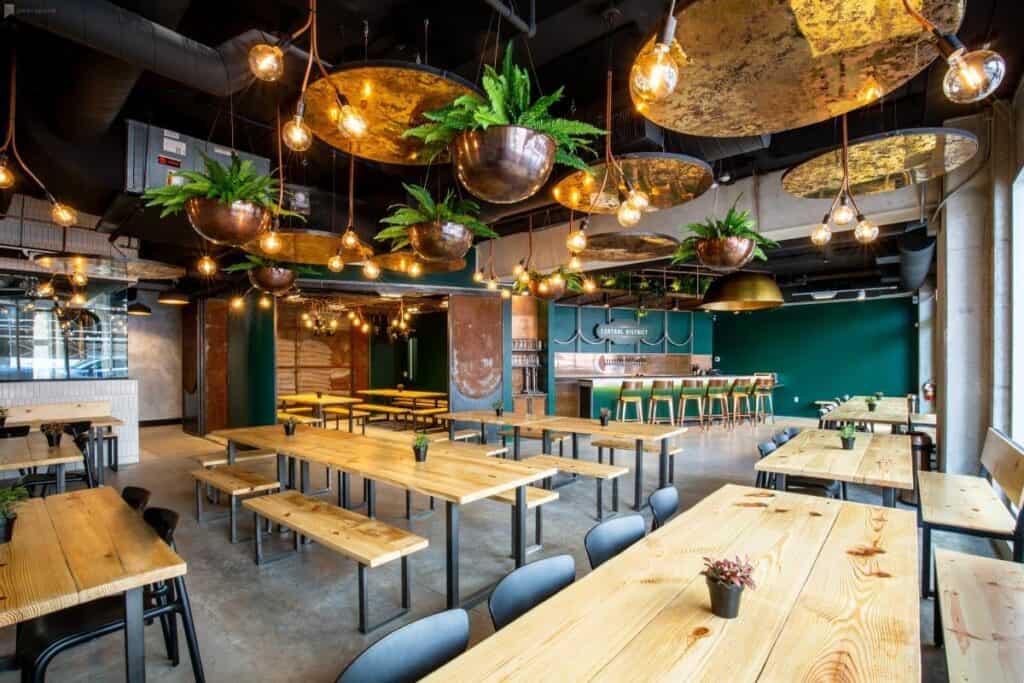 The food makes the party, so plan to serve an extra-special meal for this birthday. Order from your teen's favorite restaurant, set up a taco bar, or make a series of appetizers and light bites for guests to munch on. Since this is an extra-special milestone birthday, consider also setting up a mocktail bar. You can hire a beverage service that specializes in making creative mocktails, or you can mix your own by following these recipes.
For a simpler drink option, set up coolers filled with sparkling water and old-fashioned sodas, or fill drink dispensers with lemonade, infused water, and punch. Peerspace can help streamline this step in the planning process.
Many hosts on the platform offer catering options you can add on when you book the venue, so you won't have to think twice about getting food and drinks covered for the party. And don't forget, you can call up the Concierge service for vendor recommendations and assistance arranging catering services.
Rent a limo or a really cool car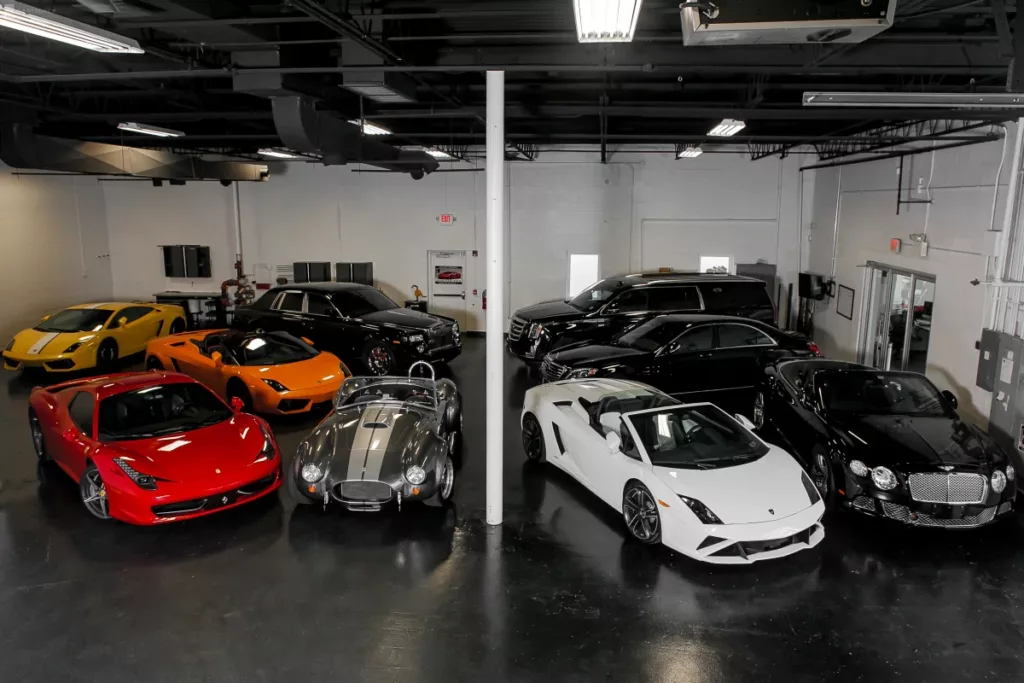 As your teen is about to turn 16, odds are, their thoughts are dominated by getting their driver's license are driving around town in an amazing vehicle all their own. Depending on where you live, they may not have their license in hand and their own sweet ride on their Sweet 16. But believe us: they will want to arrive at their party in style, even if they aren't behind the wheel.
This is where you come in! Rent a limo or an exotic car for the day and arrange for your teen and family to be driven to and from the party in high style. If you can make it a surprise, all the better! Your teen will love the looks on their friends' faces when they hop out of a killer ride. Be sure to have your phone at the ready to snap photos of their expression when they first see the car, during the ride to the party venue, and of course, when they show up to the venue. They will never forget how awesome their parents/guardian are if you pull this one off!
Plan fun activities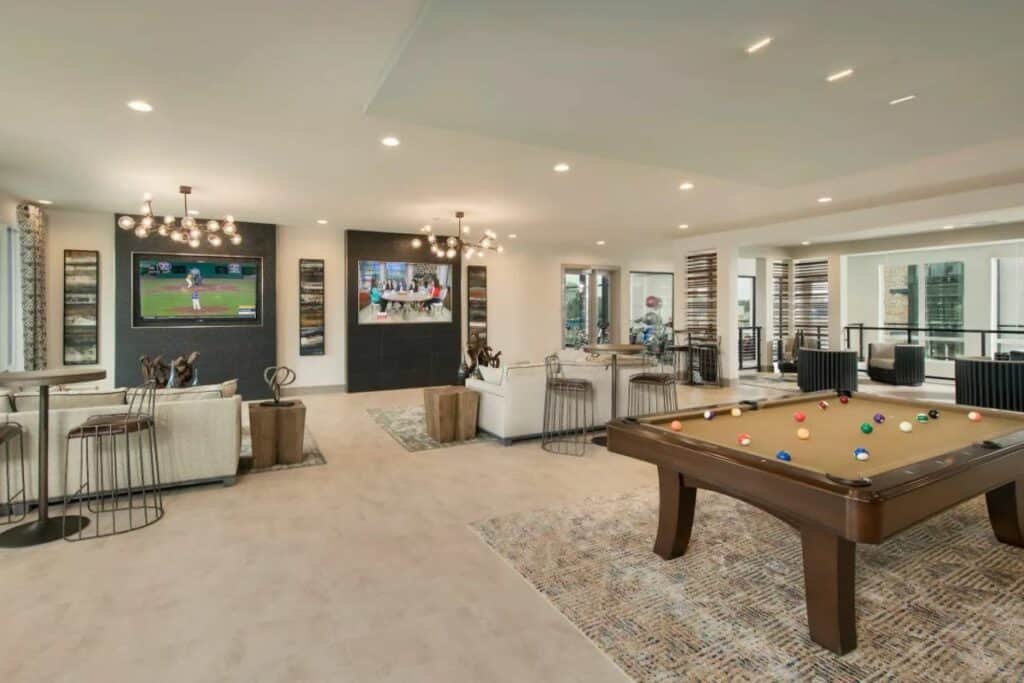 It's simply not a party without the games and entertainment! And luckily, there are many options that can be enjoyed by party guests of all ages.
Here are a few simple ideas to get you started:
Set out board games
Turn on Jackbox or video games
Eent a karaoke machine
Pop in a few movies
Set up a game of cornhole or bocce ball
Or even rent a bounce house for the sake of nostalgia
Many of the venues on Peerspace come with built-in entertainment like pool tables, a swimming pool, and more, so you won't have to worry about keeping everyone busy. Your teen should take the lead on planning this part because they know what their friends love to do best.
Sweeten the soiree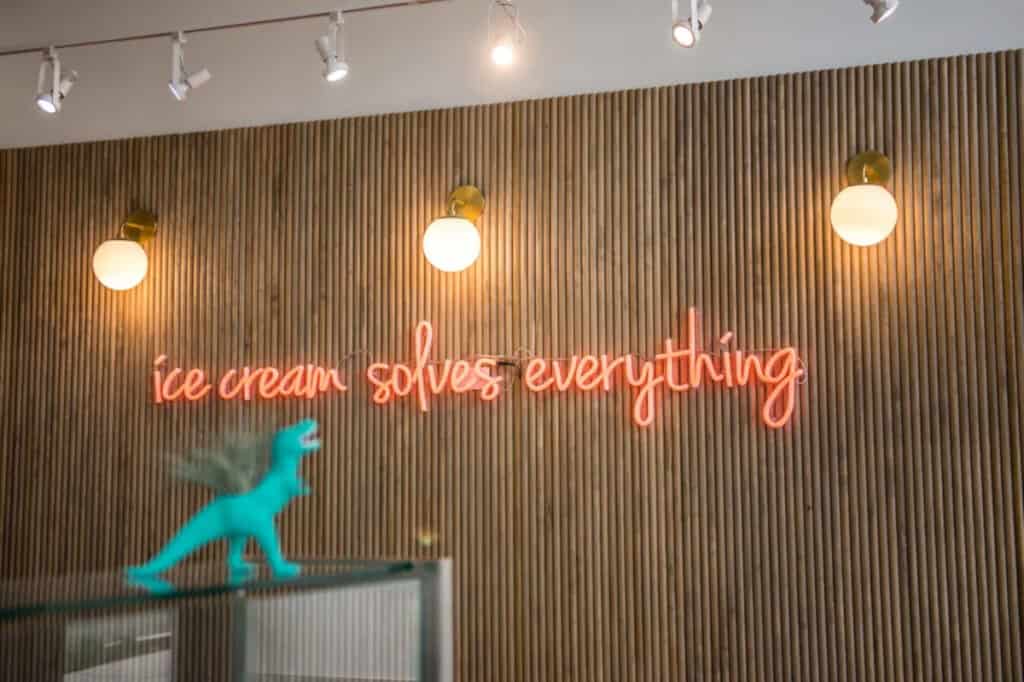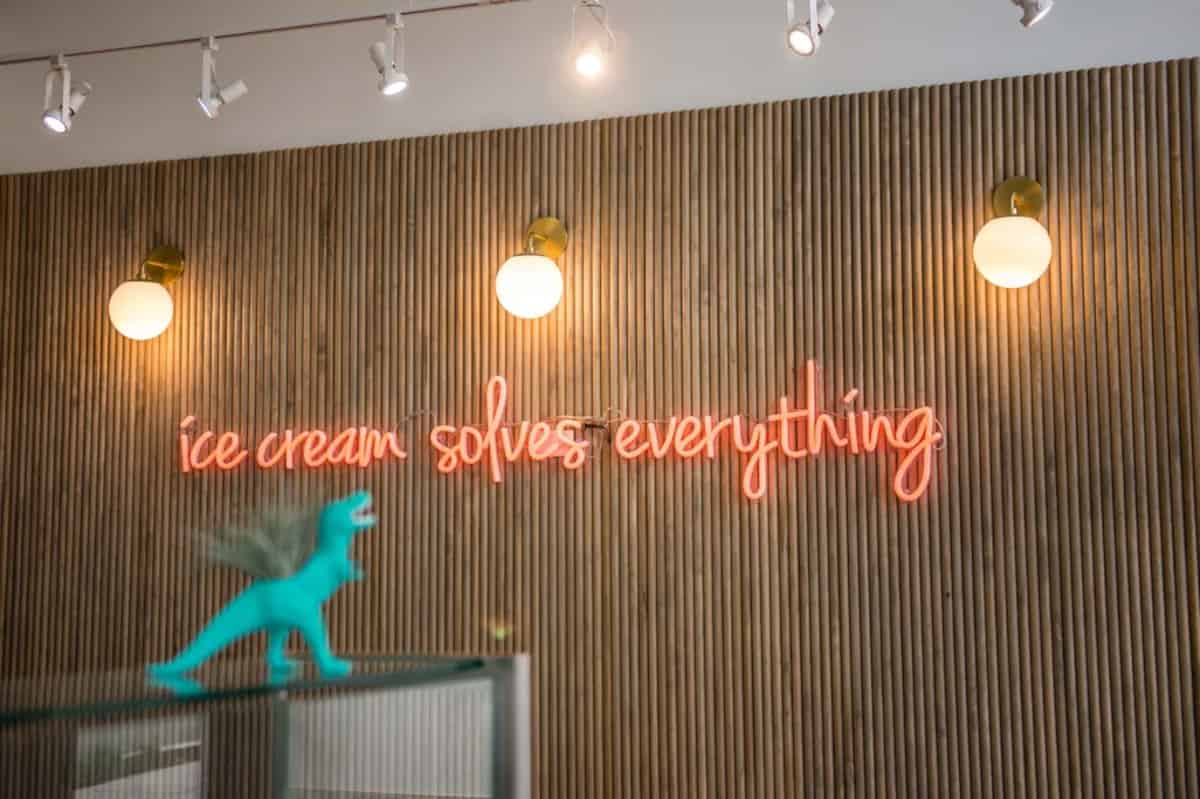 It's not a birthday party without cake! (Or whatever dessert your teen loves most). To make the special day extra-sweet, set up a dessert station with small sweets like colorful candies, custom cookies, macarons, cakesicles, cake pops, whoopie pies, and cupcakes. Create custom goodies by making them yourself, ordering from a local bakery, or using an online vendor.
Display everything in colorful jars and on cake stands, platters, and trays. Then decorate with a tablecloth, banners, and centerpieces. Donut walls are also an adorable and trendy alternative to cake that double as party decorations. You can order a pre-made pegboard on Etsy, or do it yourself with some supplies from your local hardware and craft stores. 
Experience the sweetest birthday bash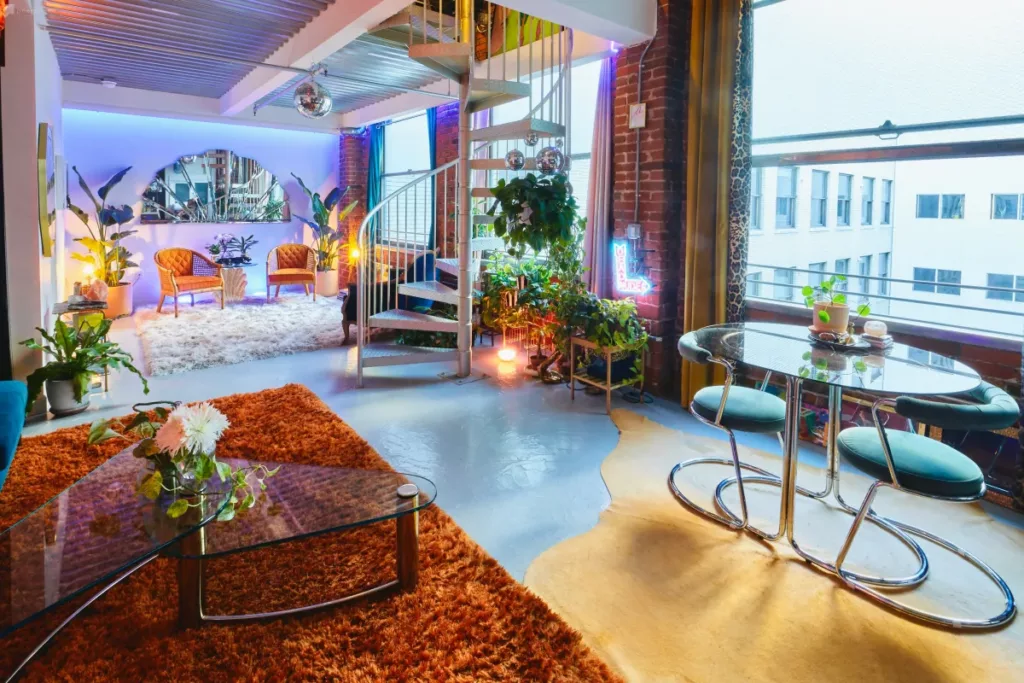 Your teen's Sweet 16 birthday is a big deal. It may be the last big party before their high school graduation party, so it should be over the top. No matter what your party budget or theme is, you can make every last detail amazing by following this guide. The first steps are to pick a themed Peerspace venue to bring the event to life. And when you find the perfect venue, with the best amenities, and rely on the Concierge service to arrange the extras, most of the challenging aspects are taken care of!
Now that you know how to plan a Sweet 16, here are more Sweet 16 party ideas to put the final pieces of the puzzle together. Good luck and have fun!



Get together somewhere better
Book thousands of unique spaces directly from local hosts.
Explore Spaces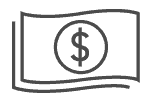 Share your space and start earning
Join thousands of hosts renting their space for meetings, events, and photo shoots.
List Your Space