The 9 Best Interior Designers in Ann Arbor, MI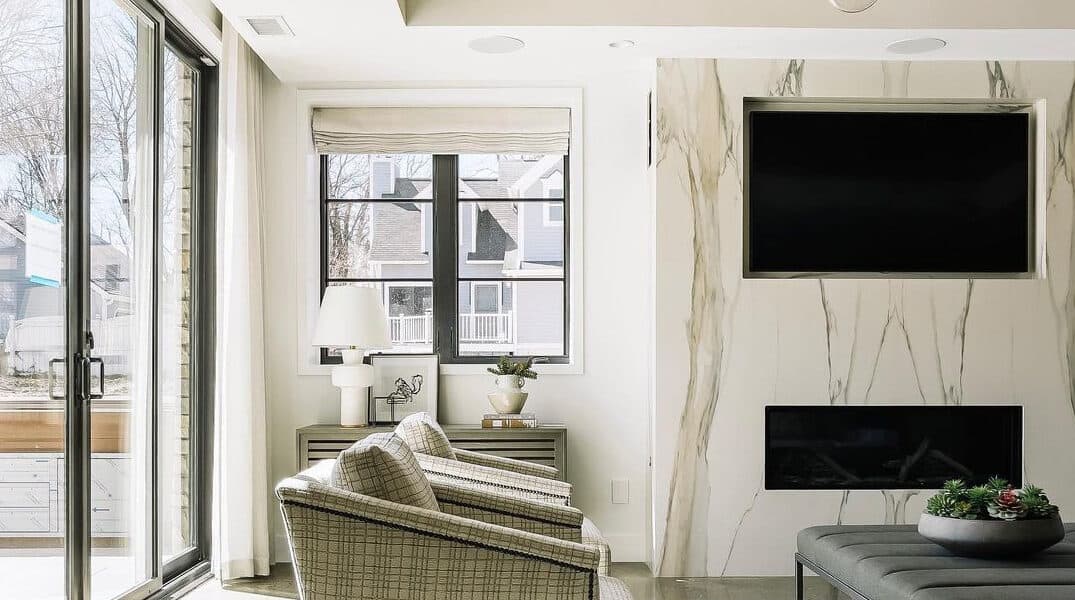 Looking to work with one of the best interior designers in Ann Arbor, MI? Commonly known as one of the cutest cities in the US, Ann Arbor has quite a reputation. And rightfully so! The downtown district is simply divine; the local art museum gathers people from all over the world. Even the local establishments, from hotels to cafes, are just decked out in some of the prettiest interiors that you'll ever see.
Of course, this last part is thanks to the Ann Arbor interior designers. This little city offers so much and more! If you're looking into working with some of the best Ann Arbor, MI, interior designers, then you came to the right place! Peerspace just loves keeping a close eye on talented artists, so we curated a list of the best of the best interior designers in Ann Arbor, MI. Enjoy!
This wonderful Ann Arbor interior designer likes to have a more collaborative approach when she's taking on residential clients. She believes that the home-building process all starts out with the client. This includes their goals and needs and weaving their personality into the space. Needless to say, Leighanne gets it done! She founded her design business on the belief that a well-designed home is the sum of countless thoughtful details. She wants to carry out something that feels warm and elevated, all with a distinctly personal feel to the space too. But what about her style?
When gazing upon Leighanne's portfolio, you'll find that her work is beautiful, to say the least! She is a major fan of patterns from checkers, gingham, stripes, and anything in between. She is not afraid to add depth by mixing up these patterns either. Cool neutrals and modern elements such as metallics, curves, and hints of gold are commonly present.
Bringing in original, creative, and professional interior design services to the Ann Arbor, MI area, you will find that Nancy is a big favorite! Whether she's hunting for full product lines to provide to her clients or doing just small consultations, she handles it all! Even her portfolio is dreamy. However, when checking out Nancy's past work, you will find that she has a more traditional take on design with a hint of contemporary.
It's something truly gorgeous. She loves to play around with color, and there are small details here and there that may go unnoticed to the untrained eye but goes to show that they can add a lot to the space. There is no doubt that Nancy deserves the title of being one of the best Ann Arbor interior designers!
When Shirley created her firm, Cyrus Interiors, her goal was to create an upscale contemporary residential and commercial design firm that would help those in need. So, while she started Cryus Interiors in 2004, she had no idea she would be one of the most promising interior design services in the area or be noticed as one of the best Ann Arbor Mi interior designers. So, what makes Shirley stand out amongst the other Ann Arbor interior designers? Well, she and her gang constantly strive to be industry leaders. She wants to stay ahead in the game, and there is no doubt about it. She's succeeding!
Her portfolio is the perfect testament to it. Shirley loves colors and will glam up each space with them. She listens when clients ask for drama and can even bring subtle hints of it in, from light fixtures to gold-covered mirrors. Her space planning is definitely one of a kind as well. It's not hard to see why Shirley has forever left her mark as one of the best interior designers in the area.
You're definitely going to want to feast your eyes on the gorgeous designs by Krista and Tani. These two wonderful ladies run the design studio and shop called Cloth and Kind. This women-owned business is certainly one of a kind. Their whole team is filled with incredible Ann Arbor interior designers who are all passionate women, too! Their firm is a nationally recognized interior design studio that includes an online shop and boutique showroom.
This team is definitely the go-to in the area. But what about their style? Krista and Tani love to mix vintage pieces with modern, artisanal handcrafted pieces, and cultural accents. They create distinct styles that are simply no words to describe it! It's down-to-earth but sophisticated, elegant, but not over the top. If you want your space to be filled with beauty, but without all the labels, these ladies are the ones for you!
Jane and her team thrive on the grittiness that home projects provide. It's not all beauty, and Jane loves that about her job. Being a full-service interior designer, her clients come to her because they trust that she can handle it all in a project. From full renovations to newly built homes, Jane is here to help make visions of a beautiful home become a reality! She radiates positivity, and her delicate play of patterns and textures speaks volumes about her style. She's full of passion, life, and personality, and it makes every design project more exciting. So, what about her signature style?
While she loves popping in plenty of textures and depth through patterns, it can go beyond that, too. Jane always ensures that her client's personal style is in the space, but she also leaves her mark. It's nothing but the very best pieces of furniture and accents for her. Investment, style, function, and beautifully curated bespoke items from local craftsmen tend to fill the space. This lovely Ann Arbor interior designer brings out the ultimate luxury in a space!
Kim from Haven Design Haus aims to decorate each home into a little haven. On her website, she even says, "A room is not just a space, it's personal!" and we couldn't agree more with that sentiment. Originally from the south, hospitality runs deep in Kim's veins. Her deep affection and her family's love of interiors allowed her to grow a love of beautiful spaces too. She wants to uplift people through the spaces. She's studied interiors to understand how they can transform lives and even bring wellness through design, too.
There is no doubt about it that her keen sense for curating unique environments has led her to be a highly sought-after interior designer! While she doesn't necessarily have a signature style, she ensures that her clients feel like this space is their home. No two rooms look the same, and Kim refuses to use the same furniture. Overall, Kim proves that even the most unique space can feel just like a home, a beautiful, safe haven.
Todd from MOMUS Inc. created his design firm so he could dedicate it to the principles of high-quality furniture workmanship. Now, being in the industry for several years, he has proven that his simple firm is not like any other interior design firm. While his firm may be small, he and his gang of Ann Arbor interior designers have proven that they can pack quite the punch! MOMUS has even received quite a bit of attention, such as being recognized in over 40 magazines in six different countries!
It's very well deserved, too; when you check out their portfolio, you'll see why. They impart so much drama, raw materials, and beauty in each space. From the architectural features, right down to those little details in the furnishings, Todd knows precisely how to sweep people away and create gorgeous spaces in the process.
Tiffany is the driving force behind Birch Design Associate, and this was always her dream from a young age. Her family may have lived in a small town, but they were quite eccentric and loved embracing their unabashed freedom, and this certainly rubbed off on her, too. She loves interior design and found this to be the perfect way to show self-expression. Happily serving both residential and commercial, there is this certainly whimsical style that Tiffany provides in all of her designs. While she obviously gives exactly what the clients ask of her, she also has a way of leaving elements behind from her personal taste.
This includes this beautiful contrast between stark dark and delicate light shades on one another. Metallic elements and raw materials such as oak play a part in her designs. But there is still so much drama to be seen! She combines contemporary with hints of eclectic, and it's definitely a client favorite.
Elin has had the design bug in her for as long as she can remember. Growing up, she just adored visiting museums because of their gorgeous traditional interiors and the antiquities behind them all. Now, being one of the very best Ann Arbor interior designers is certainly one of the biggest honors for Elin. Clean lines, form, and color matter so much to her; they as when she was growing up and still to this day. Her portfolio is going to blow you away as Elin is the Queen of Midcentury Modern.
She has worked on plenty of spaces, and can make you feel like you were in an episode of Mad Men. She brings clean lines, loads of color, patterns, and some of the prettiest furnishings. Elin has made her mark as one of the very best Ann Arbor interior designers, and she will forever hold this title!
Interior designers in Ann Arbor, MI: conclusion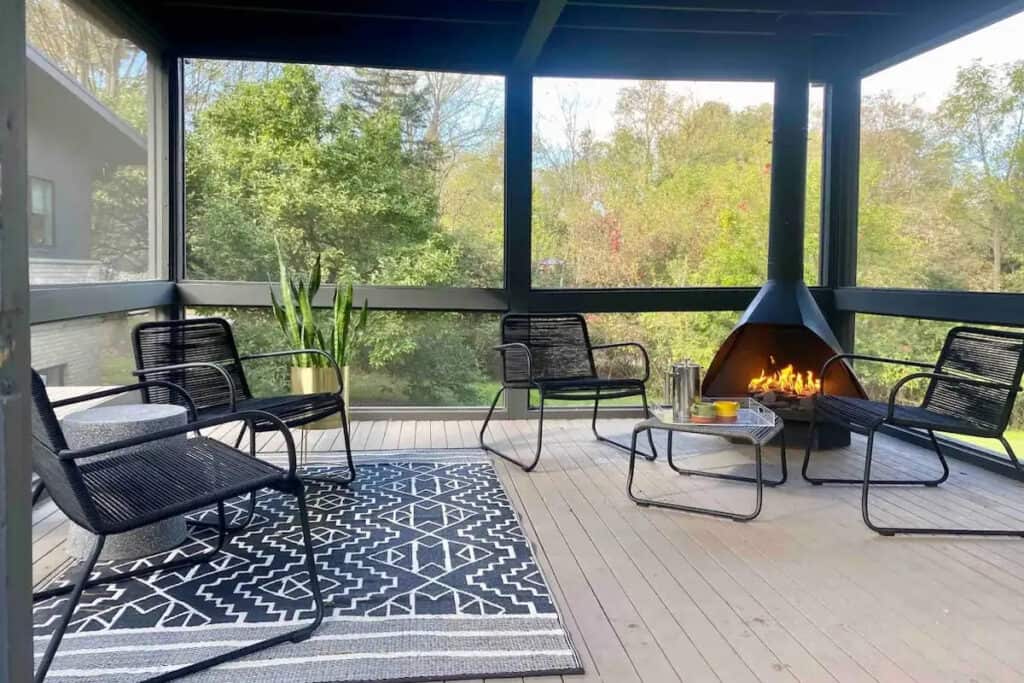 Whether you're a photographer looking for an incredible indoor location for your next photo shoot, a videographer needing to rent out a mansion for a scene, or even an artist needing a studio, Peerspace has you covered!
We love artists and are dedicated to helping them find the right space to create. We have thousands of amazing locations on our online platform that will help your project become a big success. Find your perfect space on Peerspace today.

Get together somewhere better
Book thousands of unique spaces directly from local hosts.
Explore Spaces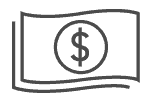 Share your space and start earning
Join thousands of hosts renting their space for meetings, events, and photo shoots.
List Your Space