The 10 Best Landscape Photographers in Brisbane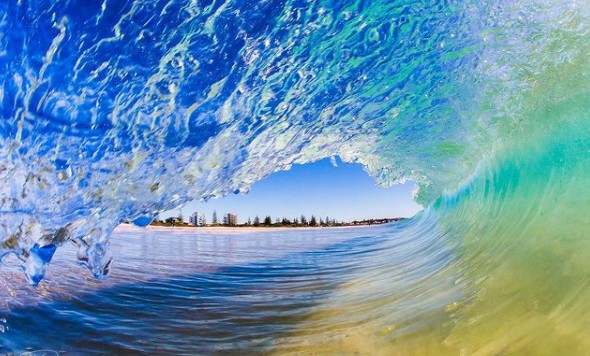 Australia is home to some of the most diverse landscapes in the world. And Brisbane happens to be home to several of the country's finest landscape photographers! From Queensland itself to the distant reaches of the Arctic Circle, the work of these talented creatives is an invitation to slow down and contemplate the natural world that always seems at a distance from us in our continually busy lives. So why not take a moment to study the works of the 10 best Brisbane landscape photographers of 2021?
Jon Wright has lived in Brisbane for most of his life, giving him an especially good feel for what the surrounding landscape has to offer. But after an accident left him unable to swim for an extended period, Jon began exploring photography as an alternative way to express his love of surfing and the ocean. Jon did return to surfing — but he also continues to present the ocean from the lens of a landscape photographer. We especially love his talent for expressing the dynamism and continually changing color palette that the water and sky present.
Kane Gledhill is a Brisbane landscape photographer originally from New Zealand, another country famous for stunning scenery. Photography has been a part of his life for decades. And after a brief sojourn into the world of digital imagery, Kane has returned to shooting film, in particular panoramic landscapes. The slow, contemplative nature of film is a natural fit for the pace that landscapes often ask of us, to relax and appreciate the view for what it is. The tangible aspect of film relative to digital is another plus that inspires Kane to continue working with medium format cameras that offer superior color rendition and dynamic range.
Russell Stewart and Bernie Zajac are a pair of Brisbane landscape photographers who run Australian Light. Their specialties lie in large prints for home and office spaces. Australian Light offers a variety of print sizes, framing options, and landscapes taken from all over the continent. We loved browsing their gallery, which covers nearly every landscape imaginable. Australian Light also offers panoramic presentations, city and urban photography, and a rich monochrome gallery, while a collection of overseas images round out their collection.
Ben Messina is a landscape photographer and the son of a professional commercial photographer who learned the ins and outs of the art form at a young age. Black and white hand printing was a major part of his education, as was working with 35mm and medium format film photography. Ben now photographs using digital medium format, which offers superior dynamic range, resolution, and color rendition to other digital photography options. His personal gallery is full of artwork highlighting the ways light comes together in fleeting yet emotionally impactful ways in the outdoors.
Black and white portraiture has been the specialty of Wayne Radford since 1986. However, since 2005, he's also been branching out into the historic and traditional landscapes of Brisbane. As a Brisbane landscape photographer, Wayne uses his taste for monochrome presentations to invite us to contemplate details, tonality, and form. Even locals familiar with his subject matter get a fresh perspective on the land they thought they knew intimately. And his love of both digital and film medium format ensures that the tonality and details captured by his works are true to life.
6. Marija Nesovic
Marija Nesovic is an incredible portrait photographer, yet it's her landscapes and travel photography that we most enjoy. Marija has a special love for water and the way it interacts with rigid forms, like mountains, piers, or the rocks and sand of the seashore. Her use of long exposure highlights constant motion despite the limitations of still images. And the diversity of colors evident in the clouds, sun, and water are a stunning contemplation of how much beauty nature can create with the elements.
Candice Gardener is a maternity and family photographer with a secret passion for landscapes that is too rich for us to ignore. In fact, we see hints of it in her family photography. Candice is a fan of dramatic presentations, where the landscape highlights her lifestyle narratives. But occasionally, the natural world catches her eye in a way that we're pleased she decides to share with us. Candice has a talent for finding symmetry, especially in fleeting instances like the seafoam along the beach or cloud formations. And her use of a warm, desaturated color profile is just as suitable for her landscapes as it is for her family images.
Dale & Karlie are a pair of photographers whose love for landscapes and each other informs their work. They work together to create an image collection that invites viewers to share their zest for world exploration. We get to see Australia, the USA, Canada, and even the Arctic Circle. Their talents have even been recognized by Nikon and Nisi, two major manufacturers of photography gear.
Steph is a Brisbane landscape photographer whose love for travel has led her to create an aptly named business focused on sharing inspiring scenes from around the world. While Steph also works with clients for portraits, weddings, newborns, and couples, her love of wandering has resulted in some delightful landscapes we think you'll enjoy. New Zealand, Australia, and Europe are where her collection takes us. And her love of the quiet, shadow-filled ambiance found in backcountry trails and on mountain peaks offers us a break from the hustle and bustle of city living.
Lee McNamara is a self-taught Brisbane landscape photographer. He has honed his love of wandering and the majesty of the natural world with presentations that offer us a chance to feel his emotions. Lee counts Peter Lik, Mark Gray, and Ken Duncan as a few of his influences, all big names in the world of fine art landscape photography. And like many of the works of his influences, Lee favors bold, expansive presentations with wide-angle lenses and vibrant colors that have a free, celebratory element. We feel uplifted and almost able to feel the ocean spray and smell the breeze when viewing Lee's photography.

Get together somewhere better
Book thousands of unique spaces directly from local hosts.
Explore Spaces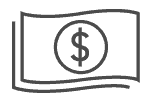 Share your space and start earning
Join thousands of hosts renting their space for meetings, events, and photo shoots.
List Your Space