The 9 Best Landscape Photographers in Dallas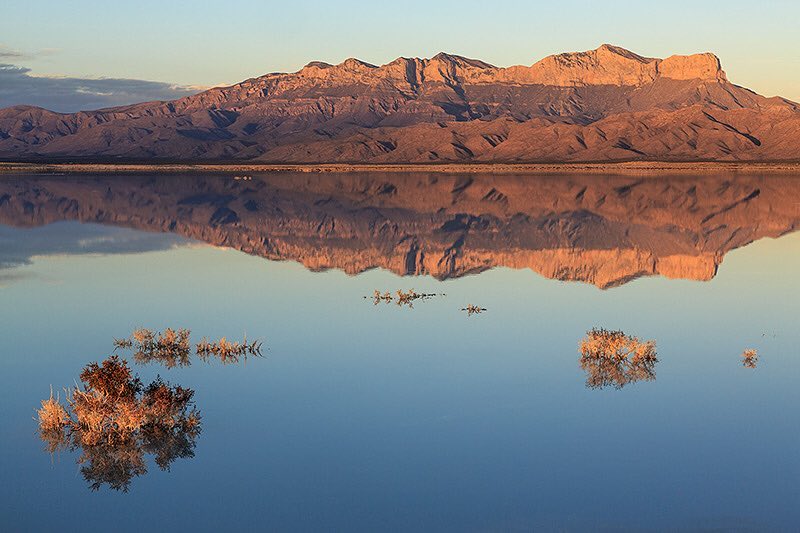 One of the cultural and economic hubs of North Texas, Dallas is a name that pops up instantly when you think Texas. And when you think Texas, images of rolling expanses of scenic countryside, possibly peppered by seasonal bluebonnets, might also come to mind. And when those bluebonnets come out to play, photographers around the area come out with their cameras to capture beautiful fine art for discerning clients worldwide. If you happen to be someone in need of some beautiful Texas artwork or other scenes from around the world, then have a look at the work of the most talented landscape photographers in Dallas.


Photographer Clark Crenshaw has sold fine-art images to collectors all across the country since 2001. While he's one of the best landscape photographers in Dallas, he also shoots nearly anything save portraits or weddings. Clark's previous experience with film photography helped hone his artistic instincts before making the transition over to digital.
His methodology consists of getting it right in-camera to minimize adjustments needed in post. As he says himself, "I believe this was very important to my development as a photographer since slide film was very unforgiving. You had to be spot on with the exposure, lighting, and composition. There was no fixing it with Photoshop. I believe this trained me very well to get it right in the camera, a discipline that a lot of today's digital photographers have never had."


As a large-format film photographer, Phil Crawshay's work contains perhaps the widest spread of color and tonal hues you're going to see in landscape photography. His work is rich and vivid, resulting in a no-compromise artform that's the culmination of decades of labor and creation. Phil's metallic prints are mounted to acrylic to grace residential and commercial spaces with scenes of the outdoors. Within his portfolio, you'll find a scene for any sort of taste: cityscapes, beaches, deserts, forests, mountains, and skies are all represented in monochrome and colors ranging from subtle to high contrast.

Fine art photographer Jessica Marchetti has found herself exploring self-expression through the arts her entire life. From school play performances to graduating from DePaul University with a degree in communications and a focus in journalism, she boasts work that has revolved around creative living. Jessica's freelance photography business is the work of years of struggle, self-reflection, and honing her ability to communicate beauty through her camera lens. When looking at her work, we see a punchy, contemporary color grading with bright highlights and almost pastel tones that's really different from most modern landscape photography.


While weddings, lifestyle, and portrait images form a major part of his work, Sam Nease also shoots striking landscape images, thanks to his travels. His camera takes us on journeys with him to Hawaii, Texas, Arizona, and other locations we may have yet to explore. Sam's desire to showcase not only moments in time but the beauty that captivates him informs his philosophy as a photographer: "Long before I officially entered into the photography industry, capturing and immortalizing moments in time has been a consistent source of enjoyment. I take great pride in seizing pictorial opportunities that fully encapsulate the innate artistry of a landscape, person, or experience."


As a nature and conservation photographer, Sean Fitzgerald has plenty of opportunities to capture sweeping views of scenic Texas. His work has been recognized by several regional and national photo contests, including PhotoMedia's World in Focus and Wildlife in Focus (on two separate occasions). Much of Sean's work comprises landscapes and nature in context with the animals that live there and the people who appreciate it.
His work is simple yet evocative and attempts to convey emotions or tell a story through the visual medium. Travel, architecture, and abstracts also play a role in his portfolio, but man's relation to wildlife and nature form the core of his photography. CBS News has acknowledged Sean as one of their 10 emerging artists in Dallas to keep an eye on! No wonder he's clearly one of the best landscape photographers in Dallas today.


Nature photographer David Cutts impresses us not just with how well he captures landscape images but the denizens of the natural world. His landscapes include amphibians, reptiles, birds, and other wildlife going about their lives, giving us new ways to appreciate landscape photography. As a self-taught nature photographer, David boasts a passion that drives his desire to create fine-art images. Learning at his father's knee during hunting, camping, and fishing trips, David's knowledge and enthusiasm for the outdoors was nurtured until he could see the inherent beauty in the land and its creatures alike. Eventually he traded in his rifle for a camera, and now spends his time observing and appreciating wildlife and the outdoors for its untamed splendor.

As one of the top Dallas landscape photographers, Robert Shreve has traveled around the world chasing light and hunting for scenic locations. Among his stops include China, the United States, Iceland, and Africa. Robert's life has revolved around photography, such as attending Texas Tech Photography School and moving onto becoming an annual staff photographer for his high school. After exploring stock, lifestyle, bridal, and other genres, Robert eventually came to realize that landscape and wildlife photography truly speaks to him.


Kevin Hann is a Dallas-based photographer with a diverse methodology. He covers real estate, aerial photography, portraits, and landscapes, including some of the finest cityscapes we've seen! His work is not only focused on Dallas but treats us to energetic views of downtown LA, Austin, Fort Worth, and other equally scenic views. Thanks to his use of long-exposure car light streaks, the viewer can feel like they're situated in the pulsing hub of each metropolis!
Kevin's enthusiasm for photography is a major reason why his landscape images have such magnetism. As he says himself, "Photography isn't just a job, it's a way of life. The camaraderie is amazing, the way you perceive the world, changes, and a desire to create and inspire others, grows. Just a guy with a camera, a passion, ready to have fun and share his view on the world through the lens, one photo at a time."


Jason Gilmore, along with his wife who's also his co-photographer, are behind the scenes of J & J Studio, based in Dallas. Having always had a camera in hand, Jason brings years of photography experience to the fore in each one of his wedding, event, commercial, and corporate photoshoots. He also maintains a fantastic fine-art photo gallery of landscape photos taken during his travels across the United States.
Yosemite National Park, coastal Oregon, Arizona, and Colorado are just a few of the scenic places Jason's work lets us glimpse. As a fan of expansive skies, we're treated to star trail images, sunny horizons, moody overcast clouds, and more. As he's also a drone photographer, many of his landscape images come from an aerial view!



Get together somewhere better
Book thousands of unique spaces directly from local hosts.
Explore Spaces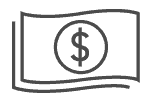 Share your space and start earning
Join thousands of hosts renting their space for meetings, events, and photo shoots.
List Your Space