The 9 Best Landscape Photographers in Destin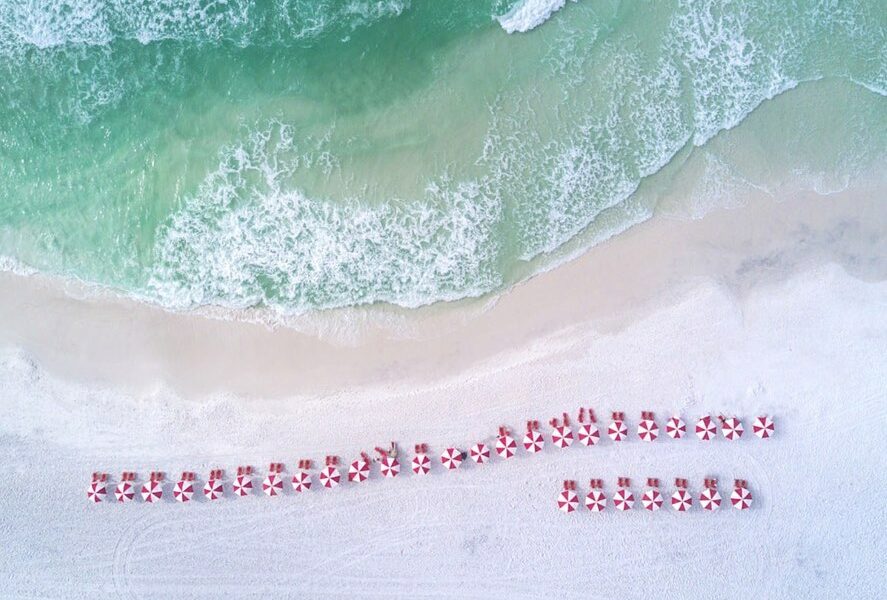 Destin landscape photographers have several features in common. They tend to be natives of the Florida Panhandle, and they have an appreciation for light, water, and sand that goes far beyond what the individual elements suggest. The top Destin landscape photographers we found all bring wonder into the lives of people who view their work. So, why not see for yourself what their vision feels like?


Chandler Williams is a Destin landscape photographer who was inspired from his teens to pick up a camera. His family was constantly documenting their lives and Chandler eventually made film photography and development an independent study in his senior year. As a landscape photographer, Chandler sees his work as an invitation to wonder at the world we live in. He fully appreciates both his minuscule perspective and his short time on this planet and chooses to pursue a career that helps people see more than they otherwise would.
The sea influences most of his aerial and beachside photography. The endless patterns, hues, and shapes water takes on are incredibly well represented in his portfolio. And by shooting from an aerial perspective we are treated to views normally impossible for people to appreciate. The lacey patterns waves make as they meet the shore and their action on sand and rock are made possible for us to appreciate thanks to Chandler's passion!


Prints, metal, gallery wrap canvases, and other fine art images of Highway 30A's "coastalscapes" are what Jamie Conley specializes in. Her images display both the subtle and bold tonalities that the Florida Panhandle is known for! One thing about Florida sunsets that she helps us appreciate is that no two are the same.
Sometimes the air takes on delicate lavender hues that seem to suffuse the entire scene. And other times we see the bold scarlet and orange tones that help even postcards to captivate viewers. Her monochrome photography is another choice that may seem surprising at first. But wait until you see how crisp and full of contrast the tones within the scene become under the direct Florida sun!


Destin landscape photographer Jeff Waldorff sums up the goal of being a fine art photographer well in his own words: "A great photo can convey a moment in time in such a way that puts the viewer in the presence of that moment much like a good book can take a person to places they've never been to before." His work transports you to a specific time and place where you have the chance to feel the same elation and wonder that he did at that moment!
And as a Northwest Florida native, Jeff is familiar with every nook and cranny of the region, which gives him a master's perspective on how light, landscape, animals, and viewers come together in a single frame. We especially love the closeness from which Jeff tends to work. Animals, plants, rocks, and sand are all captured from an orientation low to the ground or water. This style emphasizes their characteristics and adds a sense of intimacy that's often absent from distant landscape shots.
Sand Hippie Galleries is the well-named family and landscape fine art photography business of Mark Benjamin! His photography is the natural outgrowth of his unique vision of the world as a small child. The natural world constantly called to him to express what he encountered in his explorations, be it through pen or camera. His work is the culmination of thousands of hours in the field carefully examining the scene to best evoke the mood and emotions he feels in his viewers.
Looking at his images, we get a sense of Mark's vision of the landscape. We see and feel his eye for how direct sun weaves patterns into the crystal clear water—the infinite shades of blue that the sea takes on; how clouds, stone, and sand add texture and contrast to the frame; and the human presence within the frame, be it through actual subjects or elements like lighthouses!


Lars is a Highway 30A photographer whose love for Destin and the surrounding small towns are well expressed in his landscape photography! He has a particular eye for dramatic skies and silhouettes, allowing the tones of the sun to take center stage while reducing the works of man to a more minimalist element.
He often contrasts the two within the frame, letting the straight lines that we are so fond of in our buildings intermix with the infinite geometries that nature explores. Lars also has a sharp eye for rich colors that highlight his love for the Florida sun.


Silhouettes, sky, and sun call to Shannon Bihamta and her camera. In fact, she's so in love with the interplay of form, light, and shadow that she has an extremely well-curated Instagram page featuring them @shy_silhouettes! However, her personal photography is really striking in her consistency of vision.
Shannon seeks out sunset and sunrises where the sky takes on purple, red, and orange tones that make for an intriguing backdrop for her silhouettes. And when she includes moving subjects they are almost always the wild inhabitants of the region. Raccoons, butterflies, birds, and other shy subjects are somehow captured in decisive moments that add further richness to her perspective of Northwest Florida.

Heathyr Phoenix Studios is run by a portrait, family, and Destin landscape photographer who manages to always find a unique angle to explore beaches. Wind, water, sand, and light form an infinite palette of creative expression for Heathyr's work and by including families and couples in her favorite landscape she adds delightful continuity to her portfolio despite how seemingly different landscapes are from portraits!


Fine art Destin landscape photographer Jonah Allen grew up mesmerized by the ocean and found himself constantly aching to be near it through surfing and photography. And after spending a year abroad he began to ponder the theme of water, both in his life as well as that of others, and how to express that through photography. From aerial shots to perspectives normally reserved for surfers, Jonah's work is an exploration and invitation to wonder at the sublime creative power of water!


Jess Lerner is a Florida native whose work invites us to explore how water, light, rocks, and sand come together within an image to evoke wonder in the viewer. She is a self-described "thalassophile," or lover of the ocean. Small wonder since the ocean is almost always found within some part of her images! We think her eye for emphasizing or minimizing its presence is especially fascinating.
Sometimes the ocean dominates the entire image. Yet at other times it may only occupy a distant corner, allowing beach greenery and rocks to take up more space. Jess's way of playing with perspective makes her one of our favorite Destin landscape photographers.



Get together somewhere better
Book thousands of unique spaces directly from local hosts.
Explore Spaces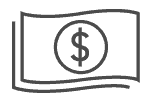 Share your space and start earning
Join thousands of hosts renting their space for meetings, events, and photo shoots.
List Your Space