The 8 Best Landscape Photographers in El Paso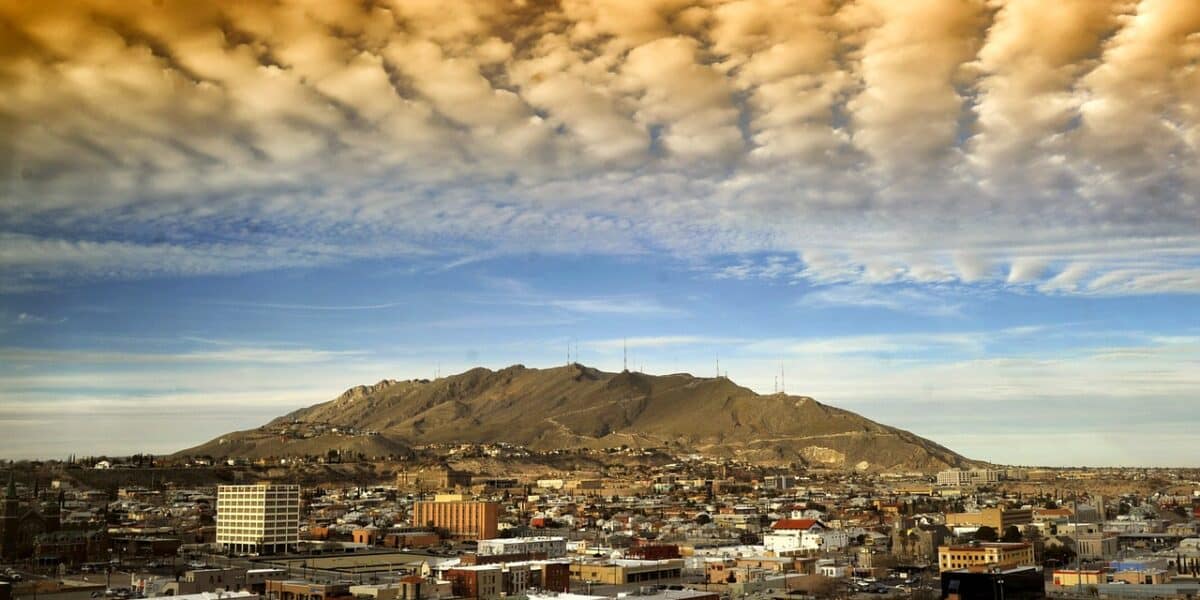 At first glance, El Paso appears to be a small city surrounded by a harsh desert. However, these El Paso landscape photographers are here to show you that there's far more than meets the eye to this westernmost of Texas cities. Whether you're a local looking to support an artist or an out of towner hunting for a collaborative partner, come say howdy and get to know one of these Texas creatives.

1. Frank Portillo
Frank Portillo is a herpetologist. While the word may be unfamiliar, one look through his images will clue you into what he studies as a scientist: reptiles, like snakes and lizards! However, while he's out on the trails studying reptilians, he's also working as one of the finest El Paso landscape photographers we've seen. Frank's shots always include environmental details, so viewers get a sense of the setting. And he's just as much a fan of showcasing the winding roads, snow-capped mountains, grassy meadows, and pitch-black night skies that are a few of the scenic highlights West Texas has to offer. Frank's photography explodes the myth that El Paso and the surrounding area are merely desert and makes you want to come to see that for yourself.
Google ads, social advertising, website development, and analytics are the bread and butter of Monster Link Marketing. And to design a high-quality website from the ground up, Monster Link provides fresh images tailor-made to suit your brand's needs. What really caught our attention was their stunning El Paso cityscape photography. Their drone's eye views and catchy color grading give El Paso residents a view few ever get to see, let alone appreciate, of El Chuco! The desert sunsets, winding highways, and local landmarks all add to the story on display: El Paso is a gem of a city worth loving for its own sake.
3. Sean
Sean is a talented gardener and an El Paso landscape photographer with an eye for big desert skies. Vibrant sunsets are a regular event, but Sean also manages to showcase the unique cloud formations that occur. His drone-level views showcase the backdrop of the Franklin Mountains that are a hallmark of this westernmost Texas city. We also love the variety of color grading styles Sean explores; his freeform use of subdued, natural, and saturated tonalities always play to the strengths of a given scene and never take away from the beauty at hand. There's always the sense of place, of being a viewer that's present, rather than looking at something Photoshopped.
4. Eduardo Ovalle
One aspect of Eduardo Ovalle's work that we think you'll love is his dual focus on what El Paso's landscapes have to offer. Despite being a major metropolis, it's also surrounded by vibrant deserts. Rather than choosing between one or the other, Eduardo celebrates both through his photography. He takes viewers throughout downtown to explore colors that are natural and give a good feel for the city. Yet he's no stranger to exploring the desert surroundings, with stark mountains, crystalline streams, and expansive skies greeting us and beckoning viewers to come and play.
5. Kiyoshi
The streets of El Chuco are the focus of Kiyoshi, an El Paso urban and street photographer whose eye for lines, light, and timing is as much at home in New York as they are here! Few El Paso landscape photographers provide a feel that's pulsing and hip for this smaller metro. It's easy to do in larger cities, but Kiyoshi shows viewers that there's more than meets the eye to this West Texas gem! When not doing street photography here, you may also find him creating stunning cityscape images in NYC, Mexico, LA, and other places known for their architectural wonders. Regardless of the location, his color grading has a vibrancy and rich contrast, coupled with an embrace of deep shadow unique for cityscape photography. It's much more commonly found in street photography, and the synthesis of styles on display makes Kiyoshi a favorite of ours.
If you're looking to support a local fine artist, there are few better El Paso landscape photographers to choose from than Mark Paulda. He's traveled far and wide curating images from not only El Paso and the surrounding region but all over the world. China, Europe, Indonesia, Morocco … He's an adventurer at heart, with love for both giving back to the communities that he visits and finding the soul of a place through his lens. His landscape images range from representational to fine art and even abstract in character. Mark's photography is an invitation to see something new, even if it's your hometown.
Veronica Ruiz is a master of a dozen hats. Photographer, mom, illustrator, writer … Her list of talents goes on and on! However, her landscape photography is what we've come to appreciate most and think you will, too. Her eye for rich colors, natural frames, leading lines, and other compositional elements gives her work polish and intentionality beyond simply showing you pretty scenery. Veronica's photography is also socially informed, inviting us to recognize the native peoples who live or formerly lived in the places where American cities and parks now stand. Lest we forget the history of the places we visit.
8. George Chacon
When the sun goes down, and the street lights kick on, you're likely to find George Chacon prowling the streets of El Paso, discovering his next great cityscape image. It's marvelous finding artists as specialized as him because they become true masters of their craft. George's brand is one of neon street lights, pitch-black backgrounds, glittering bokeh, and long exposure car lights. Light framed by darkness, an inversion of the dim shadows that greet viewers by day. Even his portrait photography tends to stick to this alluring theme.

Get together somewhere better
Book thousands of unique spaces directly from local hosts.
Explore Spaces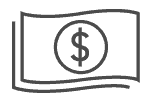 Share your space and start earning
Join thousands of hosts renting their space for meetings, events, and photo shoots.
List Your Space