The 10 Best Landscape Photographers in Melbourne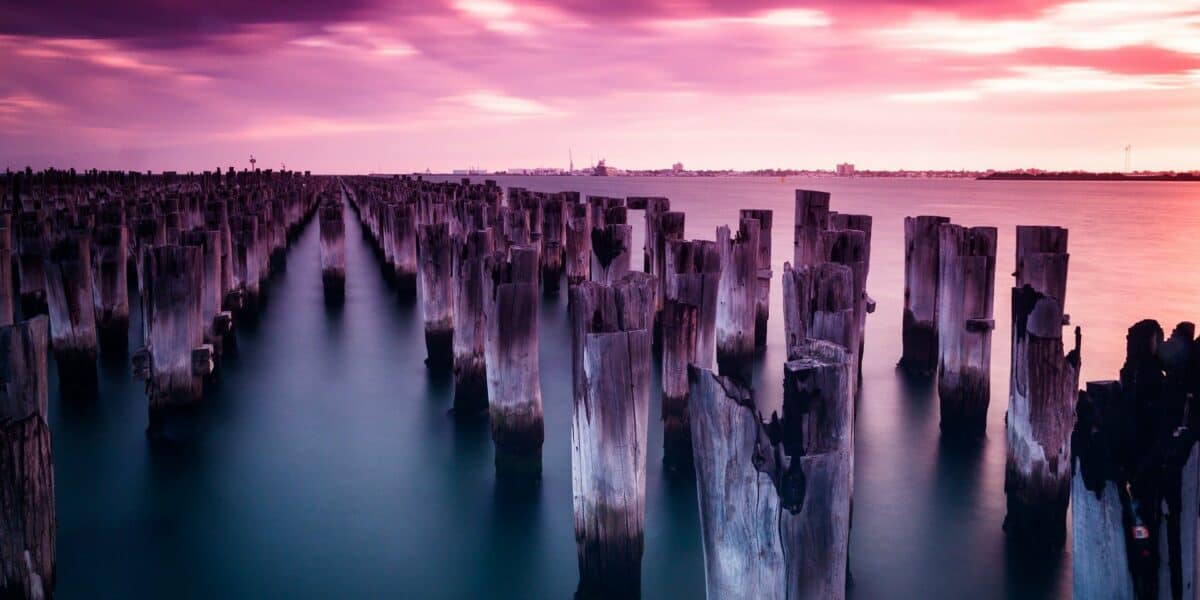 When it comes to the sweeping landscapes of the Australian countryside, there is no better place than Melbourne. Many landscape photographers from Melbourne have, over the years, brought to us some breathtaking places around the big city through their work. Places like Yarra Valley, Mornington Peninsula, and the Great Ocean Road have always been a hit with tourists. But within the city itself, places like the Docklands and Chelsea Beach are the go-to spots for a great sunset or a stargazing session. Let's take a look at some of these sublimely gifted Melbourne landscape photographers.


For Melbourne landscape photographer Julian Varricchio, the infinite expanse of the ocean is as mysterious as it is surreal. Milky smooth textures of water are often the subject of his images, and there's nothing that we love more! The symmetry in Varricchio's photographs is as captivating as the colors that come alive when he is behind the lens. We don't have the appropriate words to describe the way the sky turns pink in his pictures, illuminating both the ocean, as well as the rocks that stand unfettered amidst the waves.


A member of the Melbourne Camera Collective, Ky Huynh's work is the perfect amalgamation of dramatic, colorful skies and crashing ocean waves. This self-taught photographer is in love with the many shades and textures of the Mornington Peninsula, as is evident from his work. Huynh loves to experiment with popping colors while shooting landscapes. It can be a tiny green leaf, a shiny orange rock or a human in a red jacket that changes the whole dynamics of his images—a visual trick he has so perfectly mastered.


Ingrid Hendriksen dabbles with a lot of genres such as portraiture, travel, and aerial photography, but we truly believe her landscape photography is some of her finest. This particular photo of the Torress Strait Islands was taken by Hendriksen from the window of an airplane using a simple iPhone, and yet gives off brilliant colors and—we can only imagine what she must be like behind her professional rig!
A maestro in aerial photography, Hendriksen has worked with the Australian Photographic Society and is also a Getty ambassador. Need we say more?
One look at Brian Thorne's portfolio is all it takes to realize his love for drone photography. With landmasses and ocean making appearances in equal parts in his images, he has mastered the art of contrast between the blues and the greens.
When you notice the cracks within the ocean rocks and different textures forming the coastal plains, you realize how spectacular the detailing in Thorne's work is, even from several miles above the ground. His passion for the great outdoors is evident through his work, making him one of the finest Melbourne landscape photographers out there today.


Michael Dyson's love for the autumn season is hard to miss in his beautifully documented Melbourne wildlife. Maple leaves are recurring but never repetitive, and he effortlessly captures the different colors and textures of this autumn element. Dyson has a penchant for the first light and his sunrise shots are beyond comparison. We love how the orange light of the sunrise and the range of shrubs provide a beautiful contrast to an otherwise somber palette!


Scott Weber is a master in bringing out the fine textures of nature through his images. From crashing waves to the patterns on leaves and trees, Weber's images are always stickler sharp and a treat to the eyes. Weber's ability to capture movement in waterfalls pouring heavily in the Melbourne woods is almost impossible to believe. After all, How does one bring so much life to still photographs? And yet, like an all around artist, he manages to capture the stillness of the Great Ocean Road and Barwon Heads with equal flair.


The transition from jeweler to landscape photographer must not have been an easy one for Maurice Mangiagli. While the former needs microscopic attention to detail, the latter demands meticulous framing and balanced compositions.
And Mangiagli's stunning shots of the painted, dramatic skies only proves that he can conquer absolutely any art form. Mangiagli's use of thunder while capturing the magnificent Melbourne skies took us by a storm (pun intended!). The fact that he took 120 shots to stack into one image only proves that he doesn't settle for anything less than perfect.
It's easy to call Jessie Nauta's photography "minimalistic" because of her use of wide frames and subtle editing. But there is so much more to discover when looking at her work, like the different shades of blue in the snow capped mountains, or the silhouette of a man walking on a secluded beach.
While most of her images play around with a pastel color palette, Nauta doesn't shy away from using vivid tones when capturing skylines and breathtaking sunsets. Like a photographer setting out on a deeply personal journey of self-discovery, Nauta lets her followers in on how she perceives the Melbourne landscapes through her extraordinary artistry.


If Timo Balk must be known for one thing, it should be for the brilliant details he pulls out while photographing trees and leaves. Whether it is the colorful reds, yellows and oranges of autumn, the neon greens of the monsoon or the lush greens of the spring, he captures each shade and each texture with unparalleled nuance. The sense of mystery Balk is able to evoke using fog and out of focus backdrops is truly incomparable. In fact, we believe some of his images can easily pass off as posters of spooky A24 movies!


The best way to experience Adam Dyson's work is to project it on a bare wall and witness his astro images come to life. Expect yourself to immerse in the details Dyson leaves behind, like the sharpness of the tree branches in the foreground, or the edges of a cliff meeting the illuminated night sky. The way he amalgamates natural and urban landscapes, using secluded lighthouses and wooden bridges as subjects is inexplicably astounding. It's thus not surprising that this Melbourne landscape photographer has worked with the likes of Fujifilm, Mitsubishi, and Nisi.


Chasing sunsets in Melbourne
Landscape photography requires photographers to constantly reinvent their craft in order to stand out from the rest. While every corner of Melbourne is a sight to behold, how a photographer is able to bring out the same place in various lights is truly an art in itself. And each of these brilliant photographers have managed to capture the Melbourne landscape in the most authentic way possible!



Get together somewhere better
Book thousands of unique spaces directly from local hosts.
Explore Spaces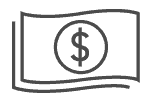 Share your space and start earning
Join thousands of hosts renting their space for meetings, events, and photo shoots.
List Your Space