The 10 Best Landscape Photographers in Perth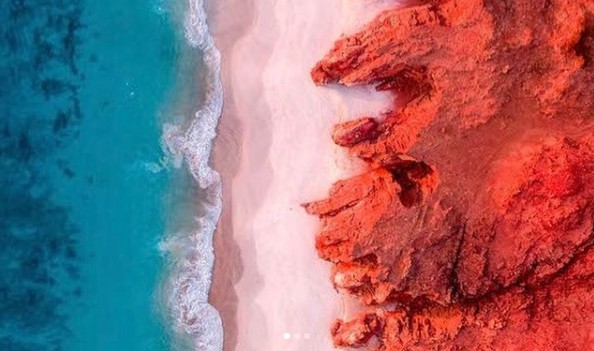 Western Australia has some of the most stunning scenery in the world. And its Perth landscape photographers know that entirely well! While everyone on this list has their unique style, what unites them is their love of the outdoors and their desire to inspire that same love in others — that, and their serious photography skills!
Internationally recognized as a Perth landscape photographer and videographer Michael Haluwana wows with his work—panoramas of the earth from above and below the sea. Having worked with National Geographic and alongside Sir David Attenborough on BBC's Planet Earth II, he has honed his talents and shared his passion for capturing the wildness of earth's remote places with millions of people. His photos are often dazzling—full of brilliant colors and the sensuous forms of rivers, waves, and rocks. 
Jampal Williamson and Michael Goetze are the Perth landscape photography duo behind Salty Wings—so named for their fascination with capturing the coastline from the air. Driven by their desire to create unique images, they have traversed the length of Western Australia's coast and ventured throughout Australia so they can preserve a viewpoint few people see—the beauty of the land spread out before them. Using drones, helicopters, and aircraft, they focus on bringing Australia's hidden treasures into your home. Their use of color and repeating patterns is particularly inspiring and beautiful. 
Making art almost exclusively with drones, aerial photographer and Perth landscape photographer David O'Connor sets himself apart by contrasting shots of human elements like farmland and the city of Perth itself with the long desolate highways found throughout the Outback. We love that he's committed to documenting all aspects of Australia's landscapes, not just those that feel remote but also those that incorporate the mark of humanity on the land—a realistic view that is completely valid in its beauty. 
A globetrotting landscape photographer currently based in Western Australia, Shaun Jones delights with his intimate landscape shots—delicate trees dressed in changing colors, pastoral scenes, charming seascapes—his work has it all. Often getting up close and personal with his subjects, he fills the frame with them, resulting in shots that are as much an exploration of the subject as a landscape photograph. 
Flipping through Alex Bell's portfolio is like immersing yourself in a paint pot, blazing with color and light. He's had a gallery continually showcasing his work since 2014, and people the world over have given his prints a home. It's easy to see why—his work is a bright and happy portrayal of the Australian landscape — unique cloud formations, golden sunlight, and of course, all of the white sand meets turquoise sea that draws visitors here in the first place. If you want a memento of your time in Perth or simply want an epic shot on your wall, check out Alex's work. As a bonus, he intends to practice sustainable photography and follows the best printing practices to achieve his goal. 
Denise sets herself apart as a Perth landscape photographer for her clean and minimalist aesthetic. Keeping her compositions elegant, she often works with a monochromatic color scheme—blue mountains meet periwinkle sea meets sky, or sandy beaches are gently outlined by tan rocks and a pastel sunset. Her art lends itself perfectly to hanging in a modern home, and she offers prints through her connections with the interior design industry and online so you can have the perfectly curated space. 
As one of the best Perth landscape photographers, one of Australia's best, Richard Smyth, has been an artist in residence at Aspects of Kings Park, and his work has been enjoyed by the Queen herself (and the Pope!) Traveling throughout Australia to capture the perfect shot, each one of his frames delights. His photos of the Outback are everything you want them to be—desolate and beautiful, and when he turns his lens to the sand and sea, you intuitively understand why the coastline is world-famous—white sand and turquoise ocean is a recipe for dreams. 
Vicky brings the wild and wonderful into your home as a Perth landscape photographer and printmaker. As a drone pilot, she creates abstract art from the colors of Western Australia's beaches—teal, white, bright green—and the confluence of sand and sea. Her work is mesmerizing for its artistry and organic feel—even from above, you can feel a sense of immersion in the wild nature she photographs. 
With the immediate nature of digital photography, the true art and expertise film photography requires has been fading away to specialist circles. Enter Alex Bond. As a large-format Perth landscape photographer, he makes unique, handcrafted prints of Western Australia in his darkroom, an art form few have mastered. He says, "there is something remarkably powerful in an image created by light falling on an object before a lens and captured on film. It's a light-sensitive photo-chemical process resulting in an image that is both physical and viewable to the naked eye. There's an element of inseparable truth intrinsic to the photographic medium. A point fixed in time, a split-second of reality." We couldn't agree more. His work is both an honest capture of what was in front of his lens and an artistic interpretation of it that occurs in his darkroom and is absolutely glorious. 
Paul Dowe combines his background as a graphic designer and his jubilant love for the Australian landscape in his work, and the result is carefully crafted compositions that showcase the diversity of the forests, rock formations, and coastline scenery throughout the landscape. His foray into painting first formed his intuitive understanding of light, and he turned this first artistic leaning into a masterful body of work. We love his explorations of all things in Western Australia.

Get together somewhere better
Book thousands of unique spaces directly from local hosts.
Explore Spaces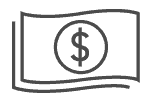 Share your space and start earning
Join thousands of hosts renting their space for meetings, events, and photo shoots.
List Your Space