The 9 Best Landscape Photographers in Portland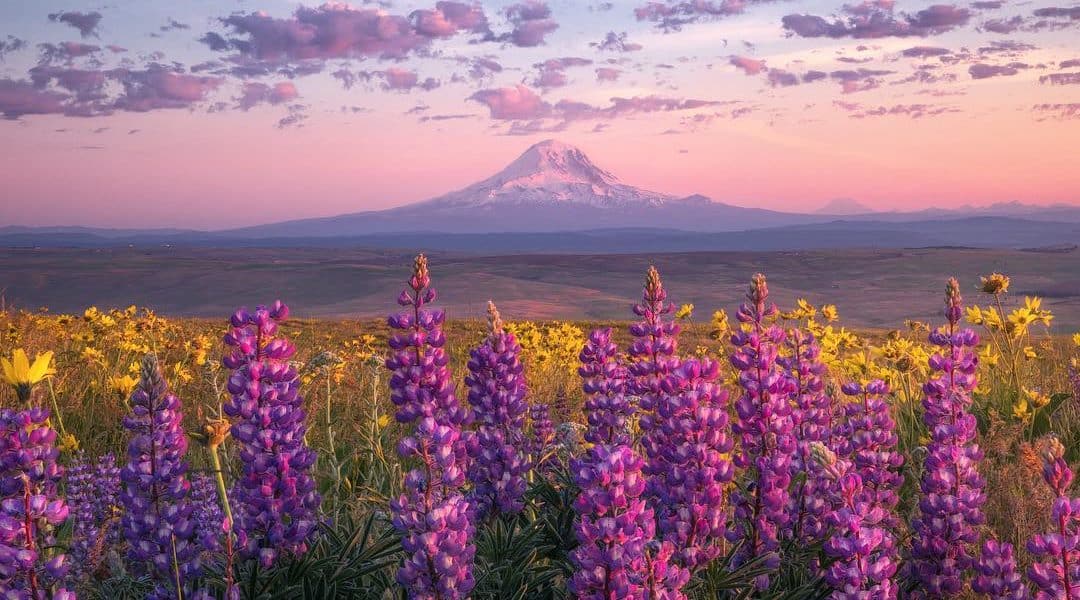 As one of the largest cities in the Pacific Northwest, Portland, OR, is well-placed for landscape photographers to thrive. A bustling metropolis is just a few hours away from Mount Hood, the Pacific Coast, and many of the other greatest views the United States has to offer. It's no wonder we had such a tough time sorting through all these incredible portfolios in order to find the top landscape photographers in Portland!


Oregon native Steve Schwindt loves nothing more than bringing the natural wonders of the PNW's landscapes into your home. Steve's passion for capturing breathtaking scenes started in 2016 with a sunrise that hooked him to the thrill of picture-perfect views and the play of light on the horizon. Steve has since ventured to Idaho, Arizona, California, and other places around the world for the finest views of nature.
A software product manager, Steve sees his photography as a chance to shake up his usual routine and connect with the natural world: "Balancing work and home life with photography can sometimes be a challenge, but I try to get out and shoot as often as I can. For me, landscape photography is opportunity to escape my day-to-day life and to explore the outdoors with a purpose."


Landscape photographer Patricia Davidson has spent decades honing her eye for the lay of the land along the southern Oregon coast. Her dramatic presentations of storm-swept rocks and misty waves in monochrome are wonderfully energetic and intense. Having spent the past four years living in an RV and traveling the American West, Patricia has been hard at work showcasing the diverse views the United States is known for.
The Fuji X Passion project, the AAA Oregon/Idaho Atlas, Inspire TV, and other works have featured her work. We especially love Patricia's talent for varied lighting; instead of focusing on sunsets, sunrises, or clear skies, she can find the color and mood in any sort of landscape. Her ability to transmit emotions like awe, beauty, and freedom though her images is what makes her one of the best landscape photographers in Portland.

It was only a matter of time until landscape photographer Miles Morgan, whose father is a talented photojournalist, picked up a camera and started shooting. Miles's work has a definite moody character to it, especially in the skies, with cloudy skies, misty mornings, and purple clouds shrouding a red sunset. Even on intensely bright days in the desert, there's a somber cast that really stands out. Art is about transmitting one's vision to an audience, and Miles's vision of the world is one we absolutely love taking in!


Ben Coffman's work is unique due to the storytelling element present in his images, which tell how Mother Nature and the world of man interact with one another. Including people and artifacts in his photos helps give his work a sense of scale, making it easier for the viewer to feel themselves taking in a scene. Instead of merely appreciating the expansive sky or the colors of the grass, we smell the approaching storm clouds and feel the grass under our feet in his work.
Ben's long-exposure work covers not just water but skies as well, turning clouds into paint brush strokes that please the eye and have us wanting a second and third look! His work is an emotional appeal to let him transport you into his world through the visual medium: "This is my invitation to you: Take a deep breath. Let the darkness close around you. Together we can float, eyes skyward."


Southwestern Pennsylvania native TJ Thorne has always found his closest connection to joy and play in the outdoors, even as a child. After moving to Oregon, the vastly different landscape became a new playground and canvas for him to wander and capture with his camera. What really strikes us about TJ's approach to photography is his considered philosophy and connection to his artistic nature. In his poetic words, "I think the reason I fell in love with photography is because it simplifies things for me… It stops me in my tracks. It causes me to concentrate deeply on my subject."
TJ's work has a distinct intimacy in that he doesn't often employ wide-angle views. Instead, he often shows us a tighter composition that's not nearly as busy as the work of many other landscape photographers. His clean, almost minimalist approach is why we think he's one of the best landscape photographers in Portland right now.


Freelance photographer Arno Jenkins covers a little bit of everything in the Portland metro area, from lifestyle to product photography. But his landscape images truly capture our attention, especially his cityscape images! Taken across Asia, North America, and Europe, each collection mixes natural and human works in thoughtful compositions, employing additional approaches like minimalism and macro style. Arno's love for vignetting, complex lighting, and scenes full of rich details is contagious, and you'll find yourself scrolling through his work for ages! Despite his mastery, Arno sees himself as an eternal student: "I am still seeking the perfect photo."
Erin Elrod's work ranges from having a bright, contemporary character with strong lighting, punchy colors, and bold sunstars to moody scenes with heavy vignetting and subdued color palettes. That she so effortlessly transitions between significantly different color compositions is impressive, and the diversity in scenery is genuinely enjoyable! Her portfolio takes us on road trips with her to Washington, Idaho, Oregon, and other scenic spots in the USA. While Erin shoots weddings, events, and other photography angles, she's especially passionate about landscape photography.


As a wedding photographer and corporate pilot, George Gill has just the right view for scouting out images for the landscapes he shoots during his free time. Having lived on the East Coast, George finds Portland and the Pacific Northwest home to some of the most spectacular landscapes in the entire country! He's a wanderer at heart, hence the title of his personal website, "Wanderings." His images share his passion for exploration and unplanned adventures. Whether traveling by foot or plane, George has a camera on hand more often than not to shoot whatever inspires him in the moment.


Portland-based fine-art photographer Gerard Smith has seen his work featured in exhibitions across the US, as well as in New Zealand. Having grown up in Zambia, Africa, Gerard spent much of his childhood with a Brownie camera documenting the views and wildlife of the land, deftly avoiding poisonous snakes and hungry wildlife to satisfy his love for photography. Rather than using punchy colors, Gerard masterfully employs desaturated tones and monochrome in film-like styles that help us better appreciate form, lighting, and composition. His unique style is why we think he's one of the best landscape photographers in Portland.



Get together somewhere better
Book thousands of unique spaces directly from local hosts.
Explore Spaces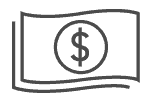 Share your space and start earning
Join thousands of hosts renting their space for meetings, events, and photo shoots.
List Your Space