The 9 Best Landscape Photographers San Diego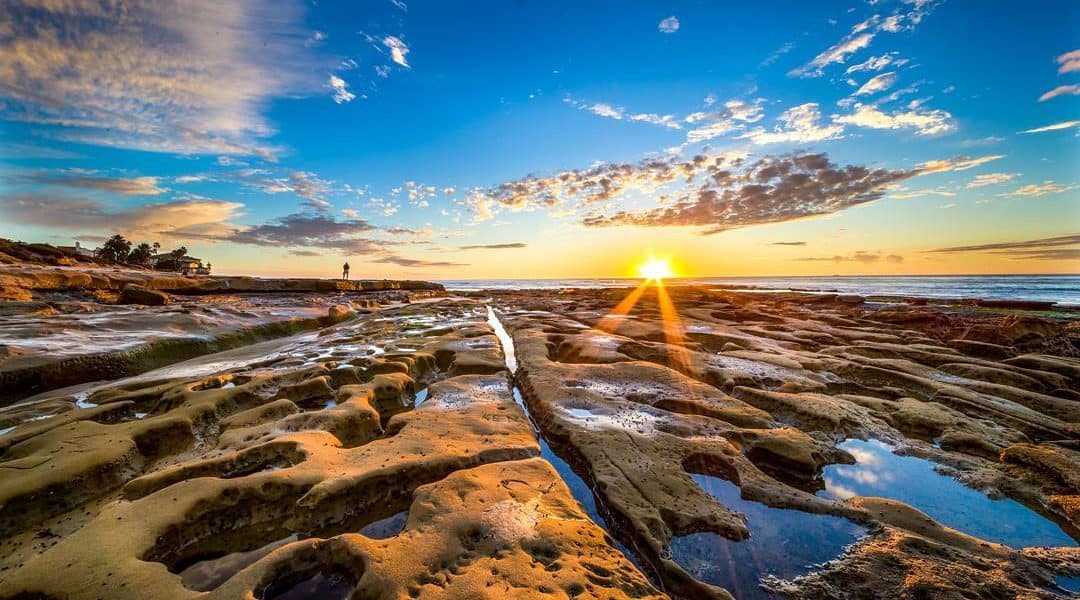 Southern California is world-renowned for its beaches and dramatic sea-meets-cliffside landscapes, so it's little surprise that many photographers aim to capture the area's raw beauty. While scouting the best San Diego landscape photographers, we knew we'd see lots of seaside scenery, but each of the following artists adds their own twist to produce a signature style and aesthetic. Sometimes the images are photojournalistic and other times fine-art-inspired; all of these creatives boast their own distinct style. That said, take a virtual stroll through San Diego's landscapes near and far — some of these shutterbugs travel, too!


We cannot talk about San Diego landscape photographers without mentioning David Christopher — he's the area's preeminent landscape photographer. Equally skilled at capturing city skylines and beaches, David creates standalone artworks. With over 20 years of experience behind the lens, he has received national acclaim with his artful portrayal of the city he calls home. His incredible work has appeared in galleries and homes across the country.


A darling of the local artist community, Evgeny Yorobe boasts a national reputation as a premier San Diego landscape photographer. His work is sweeping in scale — capturing the Milky Way over the beach, sunsets mirrored in the sea, and wild stretches of the Southern California coastline. Offering always crisp images created with thoughtful composition, it's no wonder why Evgeny is putting out a calendar of his work — it is absolutely stunning.


Oliver Asis is a wizard with the wide-angle lens, inviting the viewer to walk into the scene and stay a while. His black-and-white images are high contrast and — especially when motion blur is added in the form of clouds streaking through the sky — breathtaking works of art. His portfolio is full of quintessential scenes of Southern California — palm trees, city skylines, and symmetrical piers. Plus, he manages to put his own unique spin on each one. Oliver's portfolio features landscapes from not only San Diego, but national parks across the United States.

Lisa Layne Griffiths is an acclaimed fine artist who incorporates a human element into her series entitled Mother Nature Weeps, and the result is an ethereal, fragile collection of photographs. Her exploration of a body's weightlessness — both human and animal — in Water II is a further dive into the natural world. Whatever Lisa envisions in her mind's eye eventually becomes an art piece in its own right — a gossamer impression in print.


William Dunigan earned his place on our list of the most talented San Diego landscape photographers with his minimalist landscape work with a fine-art flair. He creates otherworldly impressions of the natural world draped in moody fog, as well as pastel seascapes completed by the reflection of the sky in rock-lined pools. In addition, his delicate portrayals of native birds are all outstanding. His monochrome work is evocative and worthy of gallery walls, while his colorful panoramas are subtle and elegant. We love his entire body of work, especially his long exposures — they are pure art.


Kim Belverud is a lover of light and life, and she brings that love into her photos, whether she is photographing landscapes or humans — or both. As a natural light portraitist, she finely tuned her intuitive understanding of sunlight and the golden hour that makes her subjects glow with an inner warmth. Her macro work is a delicate examination of her subjects — a bud about to burst forth, a wispy tuft of wheat — rendered with a shallow depth of field that gives her work profoundness. Whatever living being — human or plant — Kim turns her camera upon gets portrayed in all of its perfectly lit beauty.

Trent Dang is a board member of a landscape photographer meetup group, Donut Street Meet, as well as a photo gallery curator for Influence Artists. Working in and around Southern California, he breathes new life into well-loved scenes from fresh vantage points. With his technical precision, he can't help but produce spectacular landscape photography.


8. Sandra Kourah of The Wanderlust Creative
Sandra Kourah combines her wanderlust (it's in the name of her business after all) with her creativity and sense of art to produce a dynamic portfolio. Blurring the lines between landscape and travel photography, her work captures the essence of a place in a single frame. Subtle and simple macro shots display her mastery of composition — as does her innate eye for framing and subject placement. Working with the colors found in nature, and never over-processed, her photos are full of gentle beauty. We particularly love the elegant simplicity of her seascapes.


Jeremy Schneider displays both his understanding of light and Photoshop prowess in his portfolio. His composite images of star trails add an element of movement to otherwise still landscapes, and the result is stunning every time. His stacked images of the moon over the city are surrealist perfection, and his framing is designed to draw the viewer's eye. Technically perfect and with a creative edge is just how we like our landscape photography, and Jeremy's work is just that!



Get together somewhere better
Book thousands of unique spaces directly from local hosts.
Explore Spaces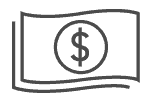 Share your space and start earning
Join thousands of hosts renting their space for meetings, events, and photo shoots.
List Your Space