The 8 Best Landscape Photographers in Seattle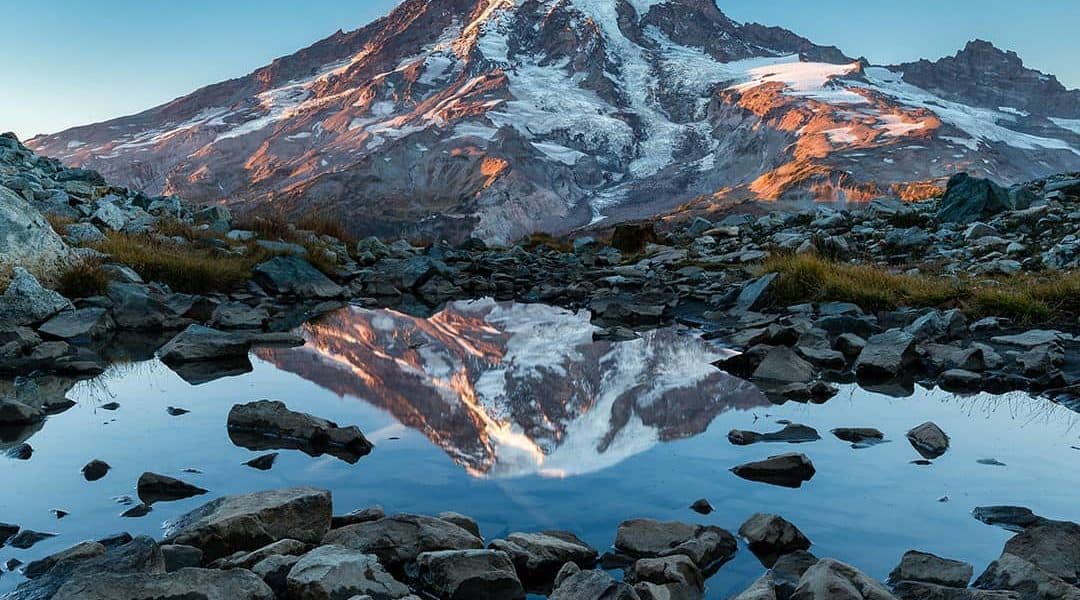 Anyone who has lived in the Pacific Northwest knows the dynamic landscapes of the region make for stunning landscape photography. Whether you love the pounding surf of the Pacific, forested glades of Olympia, or the shapely peaks of the Cascades, the region is a hotspot for nature photography. If you're looking for the best of the lot, we've curated a list of the most noteworthy landscape photographers in Seattle for your next art purchase, workshop, or collaboration!


As a lover of the outdoors in all its forms, as well as possessing a unique eye for capturing and showcasing the wonders of nature, Stephen Matera is a natural-born landscape photographer. When he's not taking awe-inspiring nature images, he applies his talent in highlighting human subjects and their interactions with the landscape. We admire his attentiveness to complex sky lighting situations — be it rainbows split by ice crystals, sunset hues of purple and gold, or misty mountain forests. Stephen creates true ambiance by ensuring every single element within the frame is carefully considered and deliberate.


Seattle landscape photographer James Lorentson was inspired years ago to move out to the Pacific Northwest to document and experience life among arguably the most stunning scenery America has to offer. His work has since appeared in numerous galleries and private collections across the country. The wonder he felt as a child has never truly left him , as he says himself, "'Tree'—my first coherent utterance (say my parents)—marked the start of a lifelong connection with nature." James is also a passionate educator on outdoor photography, offering both field mentoring and Skype sessions on the finer points of digital editing via Lightroom.

Richard Rhee's breathtaking style employs composite photography as a base in order to tell a more complete story than any one exposure can achieve. He blends images taken at different times of the day to showcase the phases of the moon, eclipses, star trails, and other celestial and earthly phenomena, especially ones that are harder to appreciate from a normal perspective. As many as 30 images can come together in a single photograph! While liberal in terms of blending, Richard has a gentle touch in terms of color, with vibrant yet true-to-life tonalities that make it easy to envision oneself taking in an expansive mountain view or standing at the edge of the ocean.


Environmental advocate, conservationist, and photojournalist Art Wolfe has spent over five decades chasing and capturing the face of beauty in the outdoors worldwide. Cultural and environmental portraits, wildlife, traditional landscapes, and travel photography are focal points of his work. Art's been at this for so long, his portfolio really has something for everyone. We love how gentle his color profiles tend to be. He doesn't bother "overcooking" his colors and simply shows us the beauty of his subjects through the lens of one of the best landscape photographers in Seattle. Art's perspective is in such high demand that he's also an educator and keynote speaker for photography conventions and organizations nationwide.


Sean Hoyt is in love with the thrill of the hunt, as well as the dynamic aspects of landscapes in transition. The way clouds build and flow across the sky, the buildup of a stream into a waterfall, and the majesty of the Milky Way and other aspects of the night sky. Native to the Pacific Northwest, Sean's been up and down the West Coast finding views best suited to his panoramic photography style. By stitching together eight or more images into a single impressive photograph, he generates high-resolution views that are expansive and detailed enough for wall-mounted fine artworks.


Candace Dyer's gorgeous photography showcases the unspoiled aspects of nature, such as wild animals exploring and a hidden waterfall free of human influences. One of the top landscape photographers in Seattle, she boasts a true conservationist's spirit. Through her photography, Candace touches us on an emotional level and implores us to remember that, while beautiful, natural ecosystems remain fragile and are constantly at risk. In her own words, "Maybe you will feel more compelled to do your part to conserve what is left for the sake of our last remaining pristine wilderness areas, the creatures who have no voices to defend themselves, and for those we are leaving this planet to when we are gone… our children."

After a journey to South America, Dené Miles realized she needed a camera. Her work is striking in many ways, but one aspect we especially appreciate is how she strives to create images that compel, rather than simply document. As she says, "My goal has always been to tell a story with the content I create. The hope is to convey that same feeling with that image that I felt experiencing that moment in person. A window to the soul of sorts." Dené's vision of the world also often includes human elements, such as a lone hiker, to give her landscapes a sense of scale that can easily be otherwise lost. Plus, the human element adds to the story element.


Peter James has a simple approach to landscape photography that's often quite challenging in today's busy, interconnected world: no man-made structures. Save the occasional boat from his Nautical series, there's no cars, trains, planes, and other elements of the "outside world" that intrude with ease into even our most private moments. By displaying nature at its purest, Peter hopes to help us relax and re-appreciate the calming benefits of the natural world. In his own words, "Exposure to nature's beauty is the best way to improve our quality of life. Nature walks, hikes, camping and time at the beach are de-stressing and rejuvenating. Enjoying vibrant, life-like landscape photographs is the next best thing."



Get together somewhere better
Book thousands of unique spaces directly from local hosts.
Explore Spaces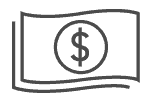 Share your space and start earning
Join thousands of hosts renting their space for meetings, events, and photo shoots.
List Your Space