The 9 Best Landscape Photographers in Toronto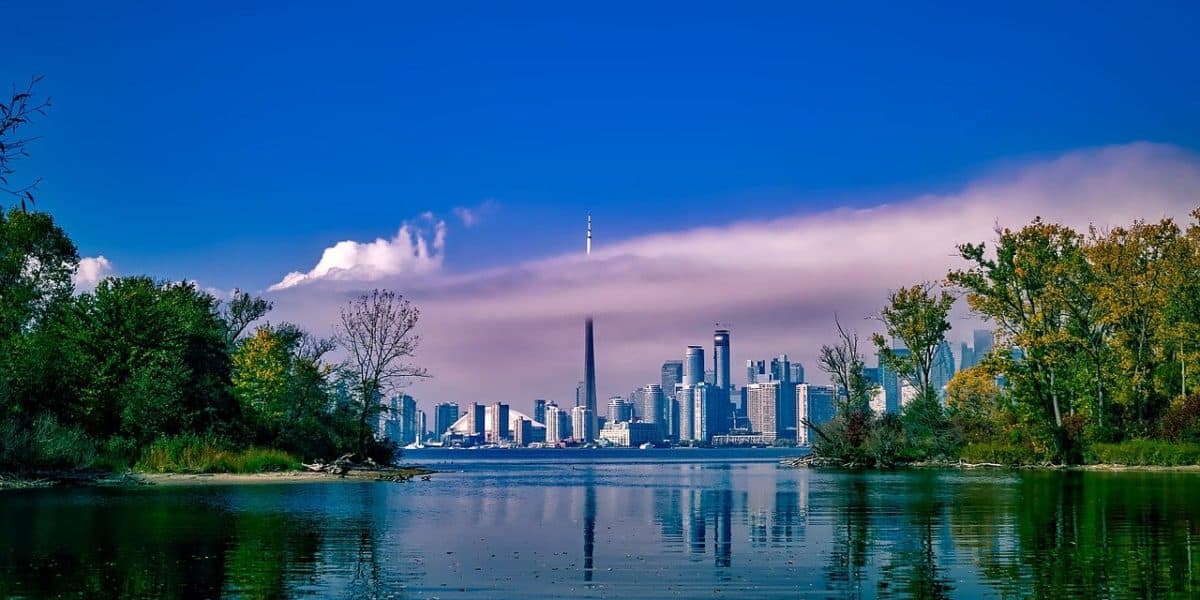 Toronto, Canada's largest city, may not be first on your list of places to explore when seeking talented landscape artists. But the area includes not only the cityscape, a work of fine art in its own right, but a countryside surrounded by gentle hills, lakes, autumn colors, and winter's embrace. Small wonder the area is full of talented artists hoping you'll remember what beauty there is a short drive away. Listed in no particular order, here are our top picks among Toronto landscape photographers to have on your radar!


Toronto landscape photographer Edward Burtynsky is not only at the top of his genre but one of Canada's most talented photographers. His work explores the relationship humans have to the landscape. And most especially how the industry has transformed it in ways that provide us with the results of those products while remaining divorced from our view of the everyday.
By reminding us of the ongoing, seemingly careless destruction of our shared planet, Edward simultaneously explores artistic compositions and an ethical message. While the messages contained are clear there is still an appreciation for form and wonder that's inherent to his work. They don't feel judgmental in any way so much as imperatives for society to change course.


Journalist and photographer David Lao captures not only the stories of people but also the environment they operate within. As a Toronto landscape photographer, David focuses more on the urban environment over forests or mountains. Or places where the two come together, such as South America, where villages run right up into the green hills.
His work, therefore, focuses on fine details and reproducing the pulse and mood of each city he finds himself in. Even ancient cities, such as Machu Picchu, are places whose stories are still being told to this day. And as a journalist, David does so in a way that's entirely authentic yet appeals to his (and our) artistic sensibilities.


Having traveled throughout North America, Europe, and Africa, Toronto landscape photographer Fabio Pais lets us get our travel fix in from the comfort of our living rooms. Urban creativity, places where humans and the natural landscape come together, and sports photography are the focus of his images.
We love the slightly subdued color palette Fabio tends to embrace. His skies have a natural tonal range that works well with the moody yet gentle shadows his landscapes feature. The images never feel overcooked in the way that modern high dynamic landscape photography tends to be. Instead, Fabio lets us savor gentle lighting environments and fine details in the water and clouds that would naturally catch our attention when looking out into the world.
Landscapes, nature, and astrophotography are the passions of Aaron Vaz. Based in Toronto, he artfully captures not only what the cityscape has to offer but the surrounding forested countryside of Ontario as well. Much of his photography has a strong blue/purple/indigo focus that gives his style a strong sense of consistency and maturity.
Combined with the dark, snowy winters of Canada, it's a style that's well-matched to the landscape. Aaron also artfully adjusts his color palettes to use complementary colors that strike a balance between aesthetics and naturalness. For example, fall leaves, blue skies, and matching clothing create perfect matching teal and orange compositions that appeal to our deep artistic impulses!


The green spaces in and around Toronto are just one aspect of Bruno Daniel's landscape images. He also shoots city elements, with the iconic skyline of Toronto by the lake at sunset being some of his finest work. Still, we really appreciate his eye for the endless diversity of trees.
The way branches create an endless abstract frame to work with, fall colors in more traditional compositions—Bruno's eye for trees and their place within the landscape is fine art-worthy and would look lovely mounted on a wall. He also has a masterful eye for color and fine details—and knowing when to subdue color so that textures and form can take center stage.


Light, airy, and abstract is how Jennifer Squires describes her landscape photography and we absolutely agree! Her work has a gentle, often pastel palette, that looks entirely at home in a reading room or other relaxing environment.
Her travel photography, despite being quite different from seasides and forests, still shares her signature style of warm, soft, and relaxing in character. Urban cafes, bikes in Copenhagen, seaside Greek monasteries—each one of her images is a peek into a world full of beauty. And Jennifer's continually reminding us to slow down and appreciate it a little more.
TJ Cheslea is a Toronto landscape photographer who focuses his camera and lens on the city itself! Toronto is a world-class travel destination in and of itself and has plenty of iconic buildings, a stunning lakefront, and a recognizable skyline that beg for further attention. He masterfully captures the city of Toronto from angles unexpected even for locals.
And his inclusion of large amounts of sky heightens the drama and creates a scale completely turned about for people used to towering buildings. When buildings seem small next to clouds miles tall we're reminded of the sheer scale of Nature and our place within it. TJ's eye for dramatic lighting also lets us savor some of the finest sunrises and sunsets coastal Lake Ontario has to offer.


What catches our attention when looking through Justin Jasmins's images is his eye for golden-hour tones. That magical moment where the sun's diffused lighting creates a mystical fill light that photographers have used for decades to good effect.
Justin's portrait and landscape images feature this glow to create a unique mood when combined with reflective water, glass, and steel. But he's also no stranger to getting outside the city, featuring astrophotography, mountains, fields, and other more traditional landscape images for diversity.


Robert Lowdon is a master commercial photographer whose clients include companies in the food, corporate, architecture, and hospitality sectors. However, he's also a talented fine art landscape photographer with an eye for visual storytelling.
Rather than glaring sunrises or dark nights, Robert's images take us to shaded valleys, pink sunsets, and other environments where there is neither harsh light nor shadow. There we can appreciate how the light shifts the color palette of the landscape towards that of the sky itself. Buildings, mountains, and whatever else is within the frame feel more connected to the sky and creates a deep sense of the viewer being present.



Get together somewhere better
Book thousands of unique spaces directly from local hosts.
Explore Spaces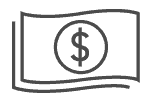 Share your space and start earning
Join thousands of hosts renting their space for meetings, events, and photo shoots.
List Your Space