The 9 Best Landscape Photographers in Vancouver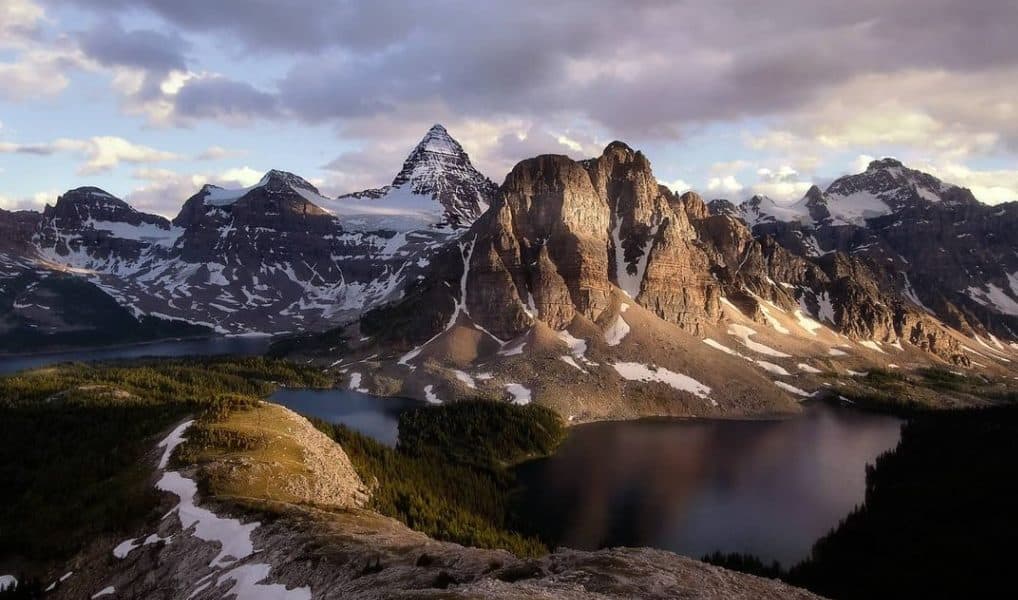 If you live in the Pacific Northwest, then you already know just how much incredible scenery there is right at your fingertips. Unfortunately, it can feel like it's much further than that, given our busy lives and responsibilities. On the bright side, these talented Vancouver landscape photographers are here with photos that transport us back to our roots and heighten our appreciation for nature! Listed in no particular order, here are our favorite creatives.


As a Vancouver landscape photographer, Geoff's goal is to capture not just the environment but the environment as he experiences it. He seeks to capture the mood and character of everything he comes across in a way that translates naturally to the viewer. His Pacific Northwest work really captivates us, as he uses just the right contrast and exposure to capture scenes that remind us of Chinese mist paintings.
Mountains and trees fading off into an uncertain, formless present. His monochrome landscape and wildlife shots are also appealing, using a high contrast style that brings out fine details in sharp relief and lets form speak over distracting color elements.


Landscapes, travel, and nature are the focus of fine art photographer Jaden Nyberg. His work is of high enough quality that The Vancouver Sun, Point Magazine, and several other publications have recognized it. Jaden's stated goal is to not only reflect his passion for travel but "to recreate the environment and moment in time that I experienced."
And we can't help but feel he's done so masterfully! Jaden's portfolio covers a very diverse spread of environments, from cityscapes and lighthouses to secluded forest groves. But water is often a central theme and highly fitting for a Vancouver local. Jaden's embrace of the element of shadow also gives his work a distinct mood that sets it apart from the more high dynamic range style that's become the norm for landscape photography.


Taylor Burk's portfolio is diverse even for a landscape photographer! He covers not only traditional hiking angles, but aerial shots from planes, boating perspectives, and whatever else it takes to make a vision come to life. Many of Taylor's images embrace a minimalist style that we absolutely love! Using telephoto lenses he picks out snapshots of the landscape that present a distinct, cleanly focused presentation of what's in front of him.
He also often includes the human element in his landscapes, heightening our appreciation for what the outdoors has to offer. Adding people creates a sense of scale and a greater sense of being present in the scene. It's one thing to see a desert photo but when there's a person in the frame you can almost feel the heat on your skin.
Vancouver landscape photographer Jess Findlay is a native of the area that focuses exclusively on the outdoors over urban and other landscapes. What makes his work unique is his desire to bridge the gap between traditional landscape and wildlife photography. Rather than choosing one or the other, Jess prefers to use the context of the landscape to tell the story of a given animal.
However, his more traditional landscapes are equally captivating. His eye for dramatic light lets us savor evening sunsets against a mountain peak, morning sun peeking through the mist, and other simple pleasures of the outdoors. Jess also has a special affinity for bird photography! He's traveled all over the world, hunting for rare birds and using telephoto lenses to isolate them within the frame.


James's photography is informed by his love of both travel and the outdoors. Having lived in Europe and traveled throughout North and South America, he's worked in all kinds of shooting environments. And his 13 years of experience inform his work as a photography instructor for those looking to take their own landscape images.
When looking at James's images he uses nice, tight compositions centered on a strong subject, such as a mountain or waterfall. And we love the often dynamic compositions he shows us. Waves cresting and comets in the sky create a sense of motion and energy that can surprise viewers expecting a static frame.


Looking for a Vancouver landscape photographer whose work has been recognized by some of the largest brands in the world? Callum Snape's ability to include hikers, canoers and other people within the frame heightens our appreciation for the outdoors, making him a natural fit for outdoor-oriented brands.
His style often has an ethereal quality to it, embracing low light, mist, clouds, and long exposures to showcase the land in a dreamlike state. Yet it contrasts nicely with his punchier color work. There's really no scene Callum can't expertly showcase to create the sense of being present there.
Vancouver landscape photographer Michael Bjorge is a local whose passion for adventure, travel, and the land itself meld into a single whole through his art. Some of his recognitions include Master Photographer in Fine Art from the Master Photographers International Organization and a Platinum Award in the 2020 MPI International Image Challenge.
Michael features limited edition fine art prints of his work, making him a favorite of collectors around the world. We love the softer lighting he often works in as well, which creates an ambiance separate from the hard, often stark feel other photographers use.


Eric Wilson is a Vancouver photographer focused not only on landscapes but sports and adventure-oriented images. But having been born in the British Columbia coastal region, he's intimately familiar with the landscapes here and where to go for the finest images.
Small wonder his portfolio is full of images with stunning craggy peaks, meltwater trickling through shadowy canyons, alpine meadows, and other Pacific Northwest scenes sure to delight! And as an adventure-oriented photographer, he often includes people in ways that heighten our appreciation while giving the landscape a sense of scale.


If you enjoy images that have a bit more zest to them, you really should get to know Brayden Hall's photography! Brayden's images have a polish to them that's rare even for fine art landscape photographers. His edits ensure not a single element feels out of place and has a tonal range that's especially pleasing to modern sensibilities.
The dynamic range is expansive without feeling harsh or dream-like. Any one of his images, coupled with his creative use of human subjects, is the ultimate expression of adventures outdoors and carefree wanderlust.



Get together somewhere better
Book thousands of unique spaces directly from local hosts.
Explore Spaces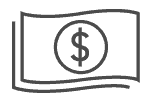 Share your space and start earning
Join thousands of hosts renting their space for meetings, events, and photo shoots.
List Your Space