The 11 Best Lifestyle Photographers in Brisbane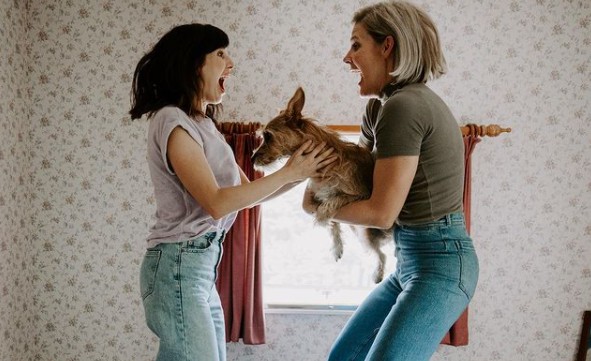 Lifestyle photography is a diverse genre, including family gathering documentaries and more planned and posed portraits. But always, we're left with a story highlighting what it's like to live with each of the subjects being featured. Brisbane lifestyle photographers are especially talented at capturing the lives of their subjects, working both at home and in the outdoors to do so. Take a look at the work of these top 11 Brisbane lifestyle photographers, and let us know what you think!
As a lover of storytelling images and heartfelt photography, Aimee Catt really sums up her philosophy well with this quote: "Good photography is about depth of feeling, not depth of field." And we're delighted to see the ways she uses intentional, well-composed images that convey emotion and beauty over background blur. Aimee has a great eye for environmental portraits that add to the lifestyle elements on display. From bedrooms to church windows, we get a real feel for what her client's lives are like. And her gentle, tasteful editing style allows us to better enjoy the scene for its truthful representation of life!
Heidi Talic is fully cognizant of her role as a preserver of lifetime memories as a Brisbane lifestyle photographer. And her eye for documentary takes on family life offers a new perspective on what lifestyle photography really is. Rather than traditional posed portraiture, Heidi presents your kids in all their messy wonder, with time outdoors as an authentic, natural presentation. Her edits are gentle and include her love of dramatic natural lighting, allowing lens flare and sun rays to add a timeless element to each frame!
Sal is a Brisbane lifestyle photographer who happens to be a mother of two. Being a mum herself, she knows just how fast your little ones grow up and how vital it is to document this stage of your life before it all slips away! Sal's style covers both the photojournalistic aspect of family lifestyle photography and arranged poses that convey love, connection, and other strong emotions. Sal manages to highlight her subjects, using beautiful outdoor settings to emphasize her clients and their love, showcasing the work of a master portrait photographer!
Sara's lifestyle photography uses gently guided poses to compose artistic images worthy of being called fine art. Her work has that polish that demands you print and frame each shot rather than let it languish on a hard drive somewhere. Sara's softly desaturated colors and warm tones add to the appeal and give her work strong continuity. It's a natural fit for outdoor natural light and anyone who loves warm, ethereal photography!
Since primary school, Dannii Phelps has been a photographer, carrying a little disposable camera to family trips and school camps. No wonder she eventually became a Brisbane lifestyle photographer, capturing artistic angles on the unfolding of people's lives! Her wedding in 2011 was the spark that encouraged her to explore starting her own photography business. And since then, she's only grown as an artist. She uses gently desaturated colors while form, expressions, and emotions speak loudly within the frame!
Diana Minchev's journey into motherhood was what started her career as a Brisbane lifestyle photographer. She sees still images as an expressive art form, capturing fleeting moments of life in ways that highlight the emotions conveyed by her subjects. Diana wants you to feel the butterflies in your stomach all over again when viewing her art!
Her lifestyle photography covers the maternity, family, newborn, and couples genres, focusing on connections and intimacy. Diana prefers especially close compositions for this reason, drawing the viewer into the scene that much more. This range also conveys her ability to soothe anxieties during the shoot and help her subjects feel at ease and spontaneous in their expressions.
7. Kim Finlayson
Kim Finlayson is a lifestyle photographer who focuses on families, children, and couples. But we're especially fond of her maternity lifestyle photography! It has a celebratory aspect that conveys grace, light, and life, doing away with the formality we sometimes feel with the work of other Brisbane lifestyle photographers. And the shooting environments she works with, ranging from windy sunsets by the beach to comfortable bedrooms at home, add to the storytelling angles Kim cultivates. It also gives her work a highly intentional, fine art quality that's a joy to behold!
Maria Christina brings over a decade of lifestyle photography experience to each shoot she's a part of. The way she highlights the setting of each shot with her subjects is a strong point of her lifestyle photography. Rather than artlessly blurring out the backgrounds, Maria uses meadows, rainbows, trees, and even other people to highlight her subjects and how they move through the world. We are treated to a story rather than a simple snapshot in each of her frames!
Christy Takanen is a Brisbane lifestyle photographer with a love of spontaneous, natural presentations on the lives and emotions of her subjects! As she describes her style: "I like to take an unposed approach to better capture those unplanned, honest, light-filled moments that would otherwise have gone unnoticed. I love capturing the brilliance amongst chaos, the unassuming, unexpected magic." It takes a photographer with a natural way with people and a calming presence, which is evident in her images! As a result, Christy's photography feels more like stepping into the lives of her subjects than a planned photoshoot.
Peace, comfort, and intimacy are the feelings that immediately come to mind when viewing the work of Brittany Swanson. Her style is especially captivating, using well-recovered highlights and shadows for a gentle, natural look. Coupled with the well-chosen apparel on display and pastel color schemes, her photography has a soft, airy flavor to it that helps her stand apart from the more dramatic contrast favored by many lifestyle photographers.
As a world traveler and mum, Ju Redondo is sensitive to life and the passage of time that makes her a natural fit for the lifestyle genre. And her appreciation and talent at capturing the art that manifests in our lives continually help as well! The expressions on display in her portfolio have that unforced quality that feels as if she were absent from the scene. Yet the intimate working distances Ju prefers to leave us with the sense of stepping right into the lives of her subjects.

Get together somewhere better
Book thousands of unique spaces directly from local hosts.
Explore Spaces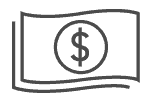 Share your space and start earning
Join thousands of hosts renting their space for meetings, events, and photo shoots.
List Your Space