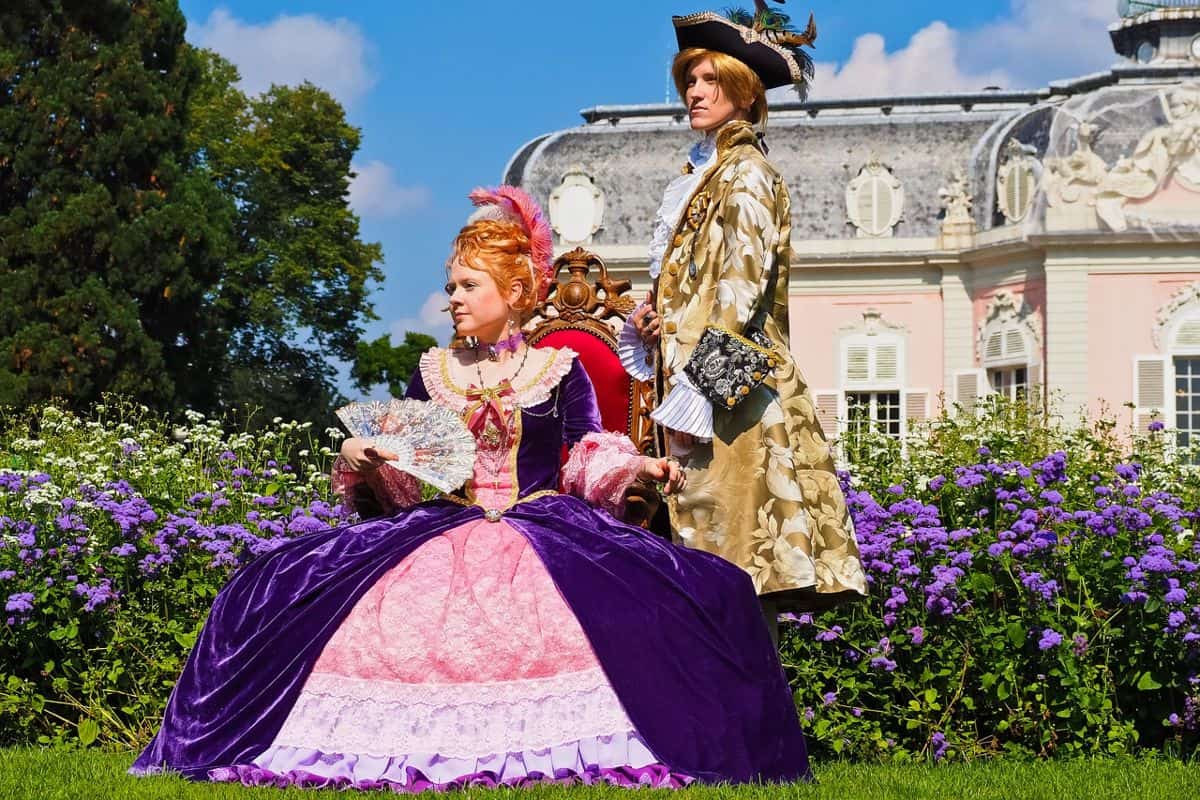 The best thing about right now is that the world is beginning to open up. In fact, people are feeling safer venturing into public spaces and hanging out in crowds. Parties are no longer a thing of the past. So, why not go all out and throw an epic masquerade ball? A masque ball doesn't have to be one-note, and it can absolutely fit any crowd or budget. There are many masquerade party ideas that you can find on Pinterest or around the web, but here is a list of ten that are super fun! We've included photos from bookable Peerspace venues to match the ideas and get your creative juices flowing even more.
1. DIY family masquerade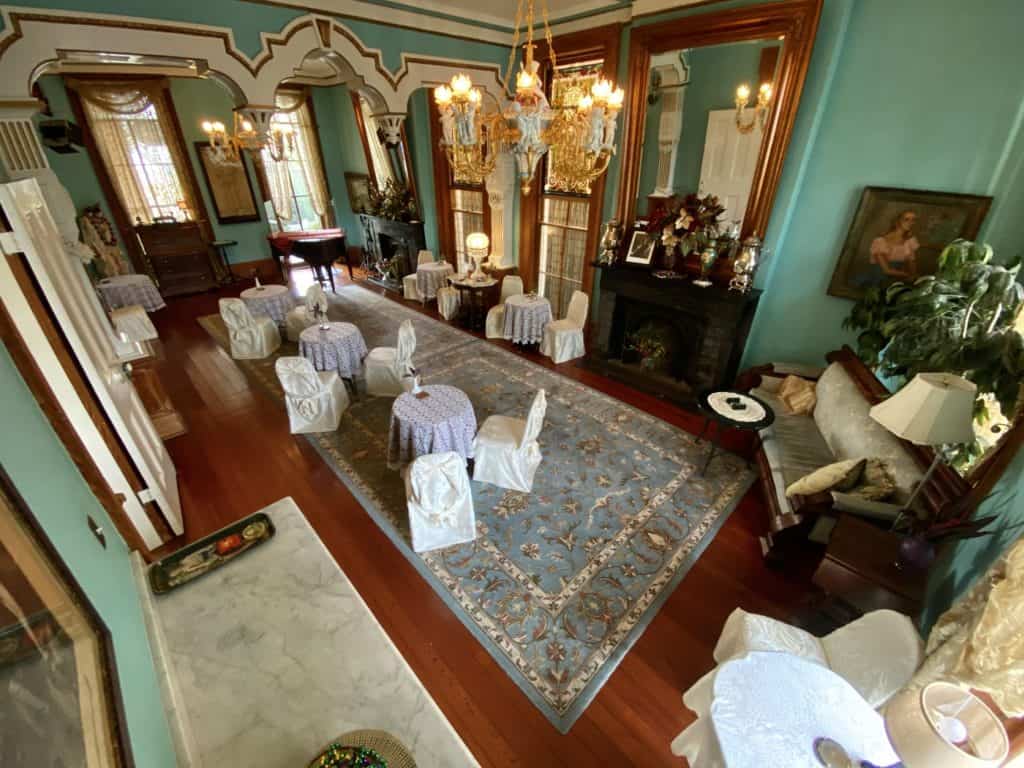 Why not create a fun masquerade ball tradition, family-style? Making masks and decorations together can be such a treat. Kids will have a great time creating their DIY masks with stickers, feathers, and adhesive jewels. Family fun theme nights can include creole cooking and an age-appropriate movie (like The Princess and the Frog). Balloons and beads are inexpensive from big box and party stores. There's nothing like celebrating together to bring smiles to the kids' faces.
2. Haunted house masquerade ball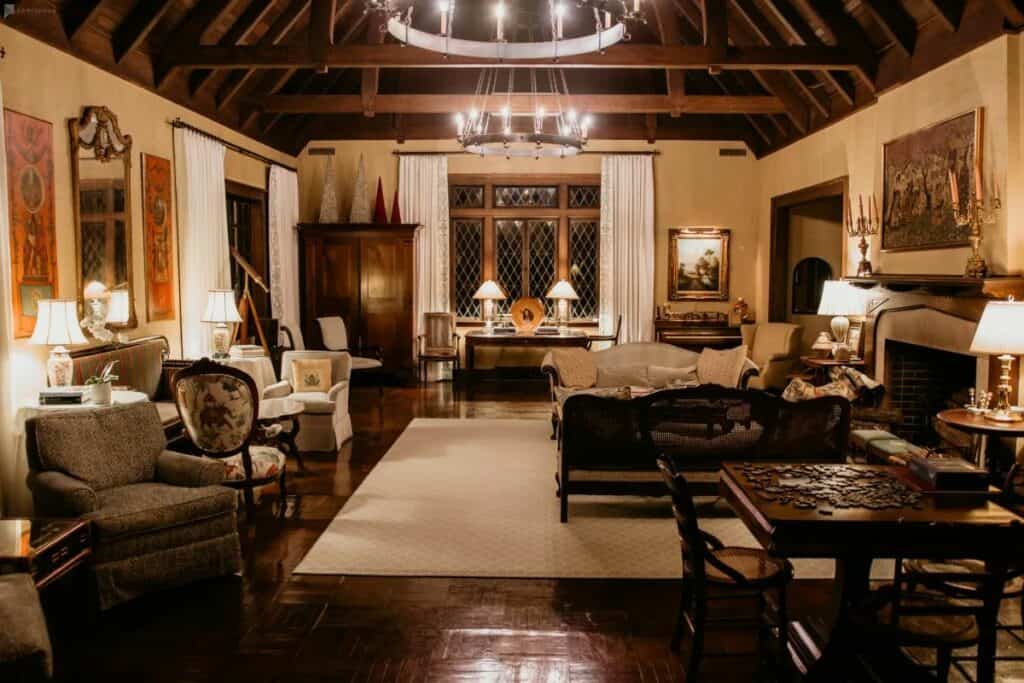 It doesn't have to be Halloween to have some spooky fun. Every town and city has a "haunted" property: a historic house, a hotel, or a private home that carries an urban legend. Sometimes "spooky" locations can even be available for parties to rent. Skull masks, gothic costumes, and ghostly themes are a must. Why not bring along a Ouji board and some candles to really make it pop?
3. Bastille day masquerade ball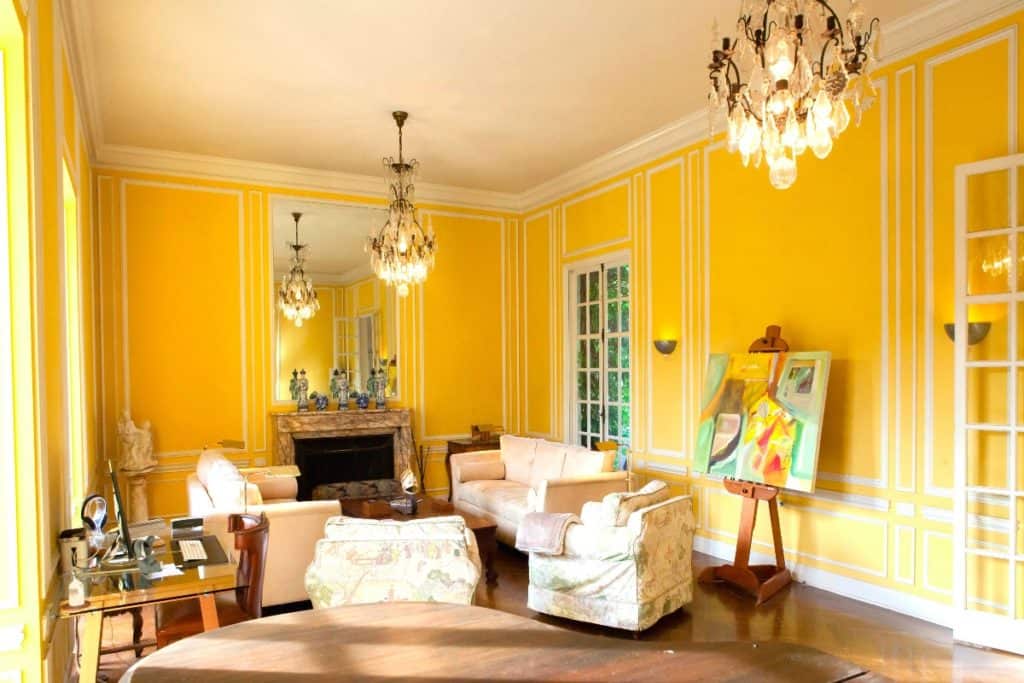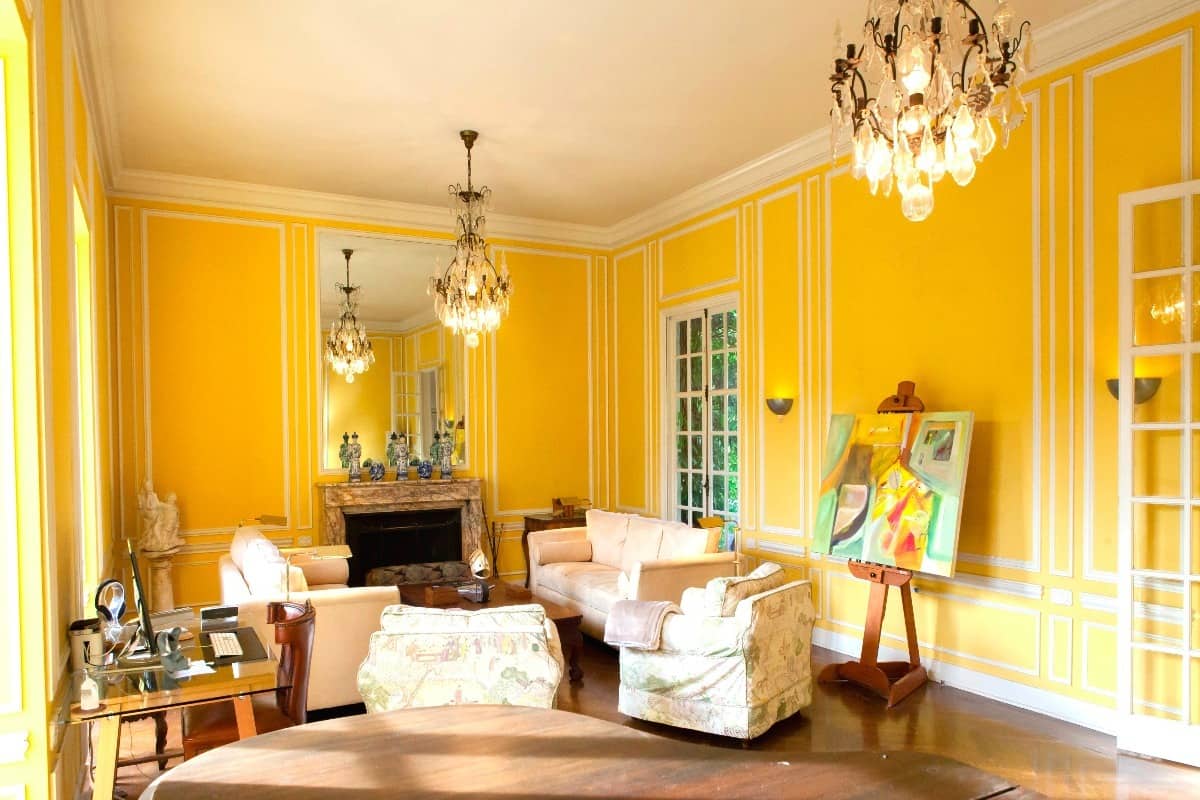 Although this French celebration of the storming of the Bastille is not an American holiday, this global celebration often includes impressive costume balls with classic Marie Antoinette-style vibes. Full-length period-appropriate gowns, fun striped shirts, berets, or even a fun take on a traditional Parisian theme really shouts Fête Nationale! If anyone is looking for epic masquerade party ideas, this one takes the cake (and they can eat it, too!). You can serve macaroons, bon-bons, crepes, anything French. And as for decor, it can be entirely decadent. Viva le Masquerade!
4. A little bit country masquerade ball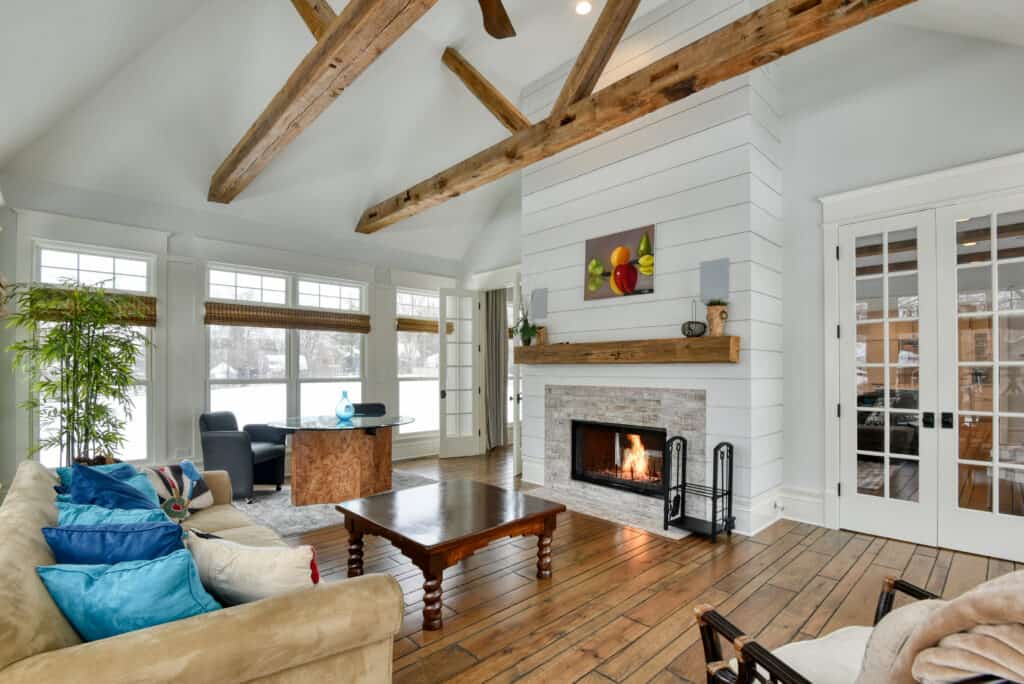 Rustic barn parties are all the rage since "farmhouse chic" was popularized by two real estate moguls in Texas. A country-themed masquerade BBQ with a barnyard theme would be such a cute idea for a summertime masquerade ho-down. Imagine gorgeous twinkle lights, fried chicken, comfortable blue jeans, and a mask with cute grommets, cow print, leather, or chicken feathers. The food could be simple and fabulous: smoked meats, baked beans, corn, potatoes, and an array of homemade cookies or pies. A host could even hire a live band to play their favorite rock or country songs.
5. Rooftop and fireworks masquerade ball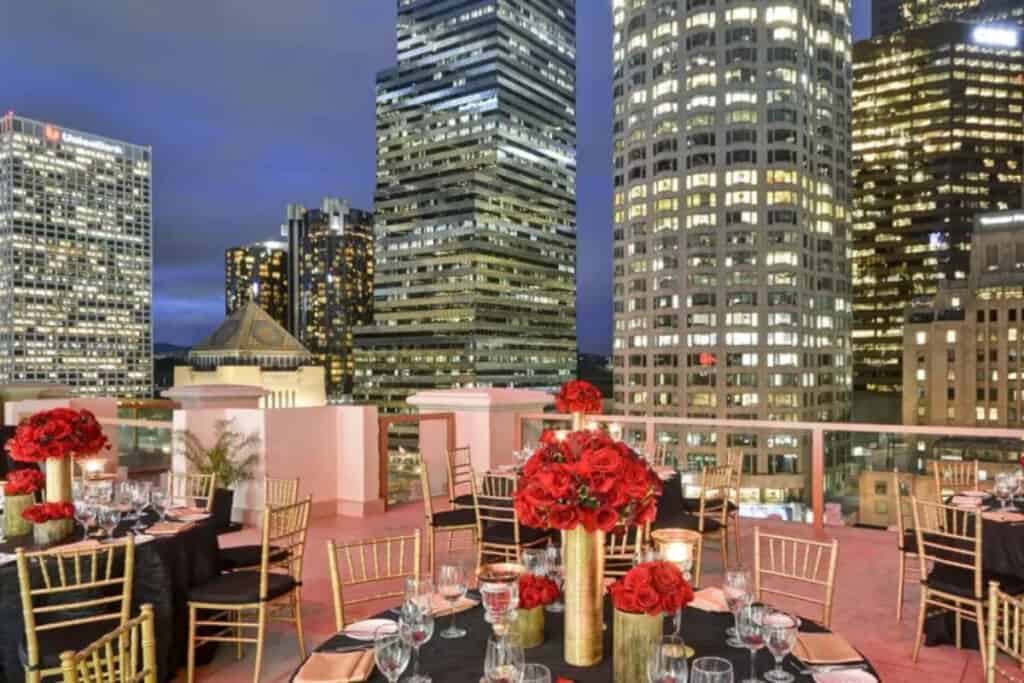 No law says Independence Day must be celebrated with a BBQ. In the city, there's always a fabulous rooftop to be had. What better way to enjoy summer fireworks than at a USA stars and stripes-themed masquerade ball? Bring on the sparkles under the stars in the best formal attire (or in jeans). At the end of the night, dance beneath the fireworks in a fanfare. This is a celebration worthy of a great bottle of champagne. Hire a caterer to make the affair even more glamorous. A rooftop masquerade is sure to draw a lot of attention from all the followers on Instagram.
6. Roll the dice, book a random space on Peerspace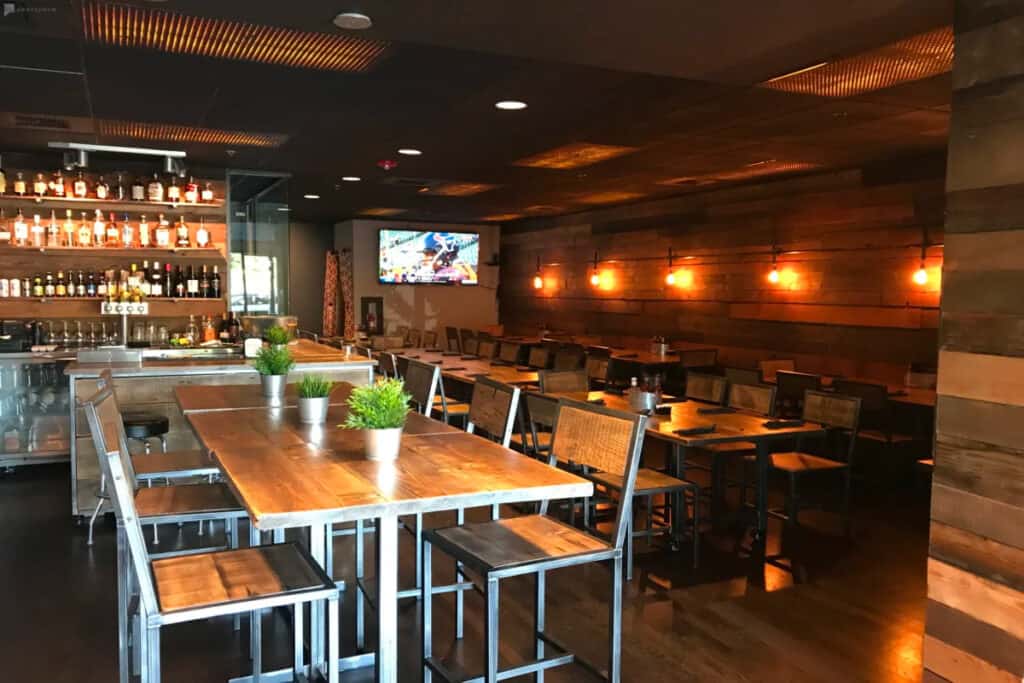 Sometimes planning a gathering can be so overwhelming, especially one as involved as a masquerade ball. Even just choosing a theme can be incredibly daunting. Why not make it into a game? Go onto Peerspace and choose six spaces. Search for locations that work for the party's budget or any other specific needs. Write each one down on a piece of paper numbered 1-6. Then, roll a die and book the site according to the number that you rolled. Base the theme around the setting of the space. Bonus points if that location includes any party-planning services to make planning the whole occasion so much easier! This is the best way to develop an idea when the host has no masquerade party ideas in mind.
7. Vegas theme masquerade ball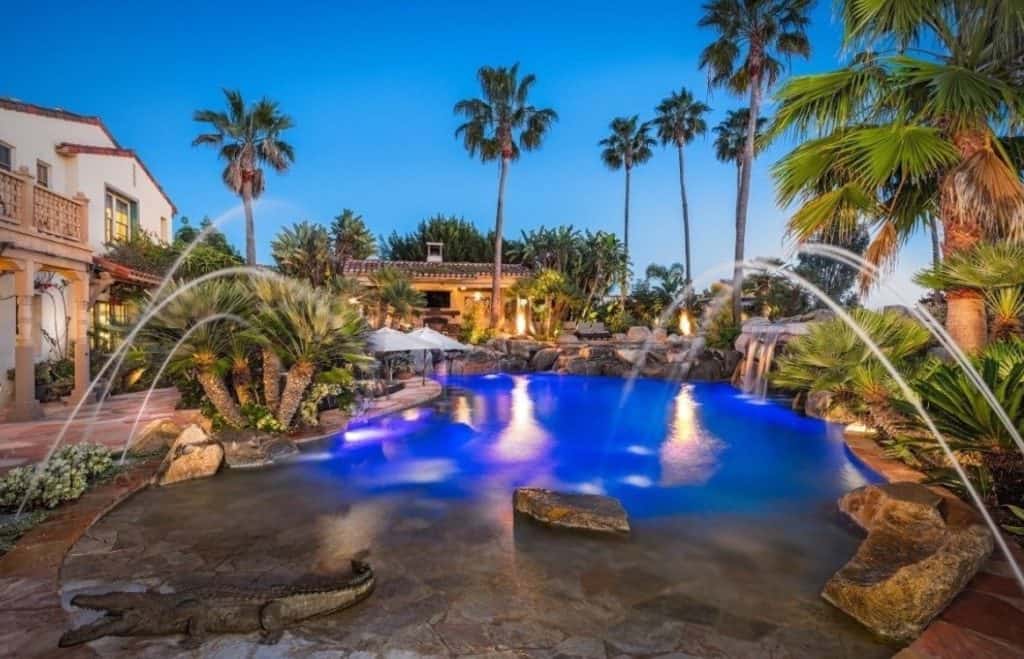 Speaking of dice … A black and white themed, over-the-top glitzy party-like-it's-hot poolside masquerade would be the dopest event of the summer. Imagine dressing like a celebrity, strutting down the strip. This party can have a red carpet, card games, champagne, seafood bar, or any other touches to make it feel Vegas-friendly. Hire a DJ to pump out some hot tunes and get everyone on the dance floor. Don't forget to bling up the masks with all the glitter and sparkles. This is one of the most fun masquerade party ideas trending right now.
8. Masquerade book club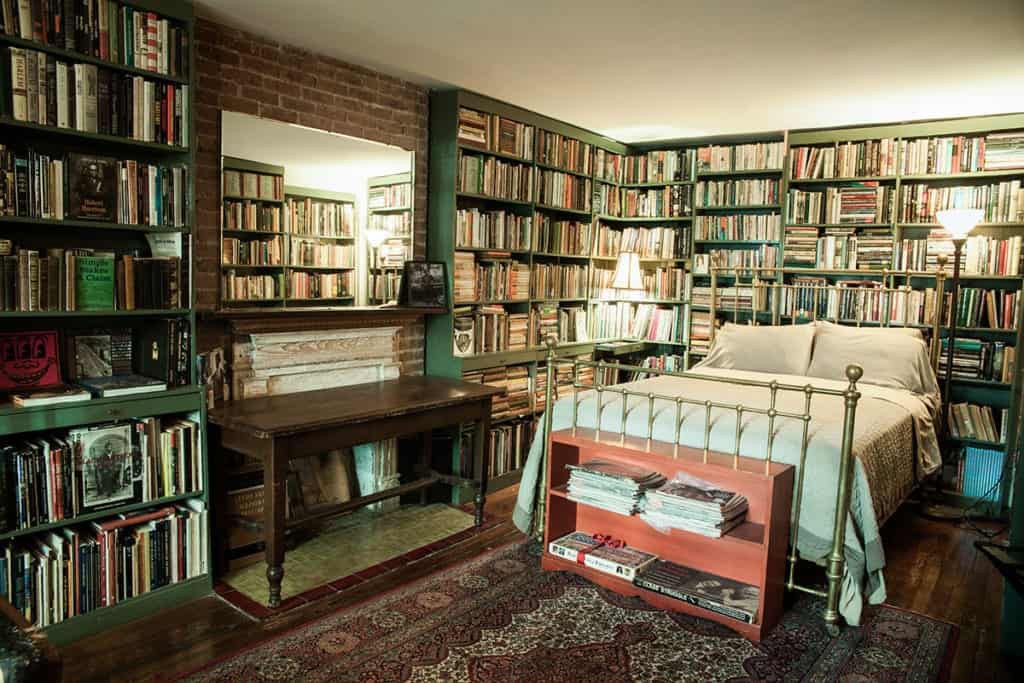 Attention introverts! This may be the masquerade ball that dreams are made of. The host can book a space in a local bookstore or library, theme the costumes around a book of choice, and dress to fit the part while discussing the novel with a group of like-minded friends. If the venue allows, little tea sandwiches would be a perfect snack to serve. If there is a favorite local author, a host may even send an email and see if they can book a signing. Mask ideas can include Harry Potter house-themed masks, a simple black mask in the style of The Witches of New York, or a classical novel theme like The Great Gatsby.
9. Garden goddess masquerade ball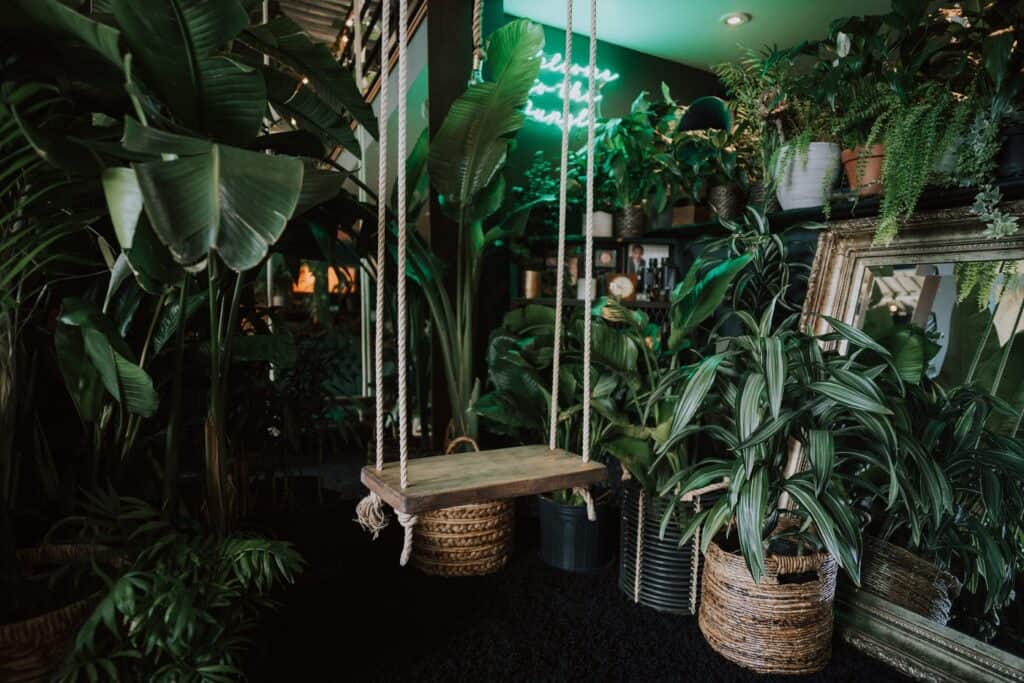 When the weather is fantastic, who wants to stay inside? In most major cities, there are beautiful, bountiful gardens that are amazing to visit. You can enjoy a midsummer's night theme or a daytime soiree in a beautifully curated garden. Garden masquerade party ideas can include gorgeous finger sandwiches, mimosas in the shade, and floral attire with matching masks. Just imagine hosting such an event on a best friend's birthday or Mother's Day for breathtaking photographs and memories! Masks for this party can be easy to make by visiting the floral section of a craft store and firing up the old hot glue gun.
10. Pride masquerade drag ball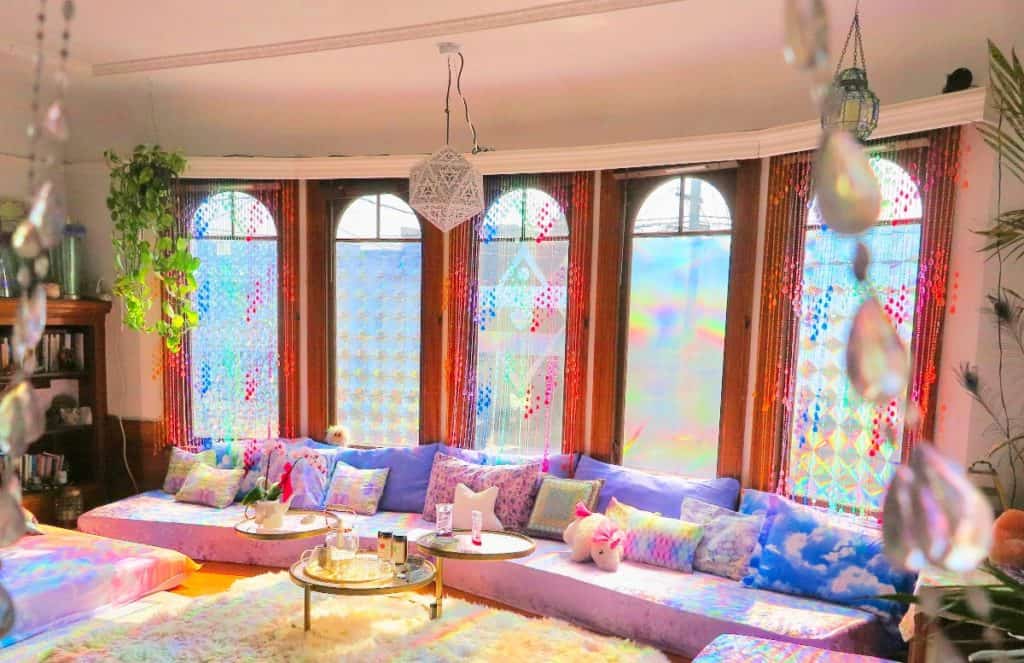 On theme for summer, colorful and bright, why not throw an epic drag ball, masquerade style? Support the local community by hiring drag performers to sing, dance, and dazzle at the ball. Mask themes can be rainbow, sparkles, or any creative and beautiful thing one can imagine. Set it up for some colorful fun by renting a space with a catwalk or stage. Get wiggy with it by wearing a fun wig, drag makeup, and a fun outfit. And don't forget to serve up something fierce.
Get together somewhere better
Book thousands of unique spaces directly from local hosts.
Explore Spaces
Share your space and start earning
Join thousands of hosts renting their space for meetings, events, and photo shoots.
List Your Space