The Top 10 Maternity Photoshoot Ideas in Orlando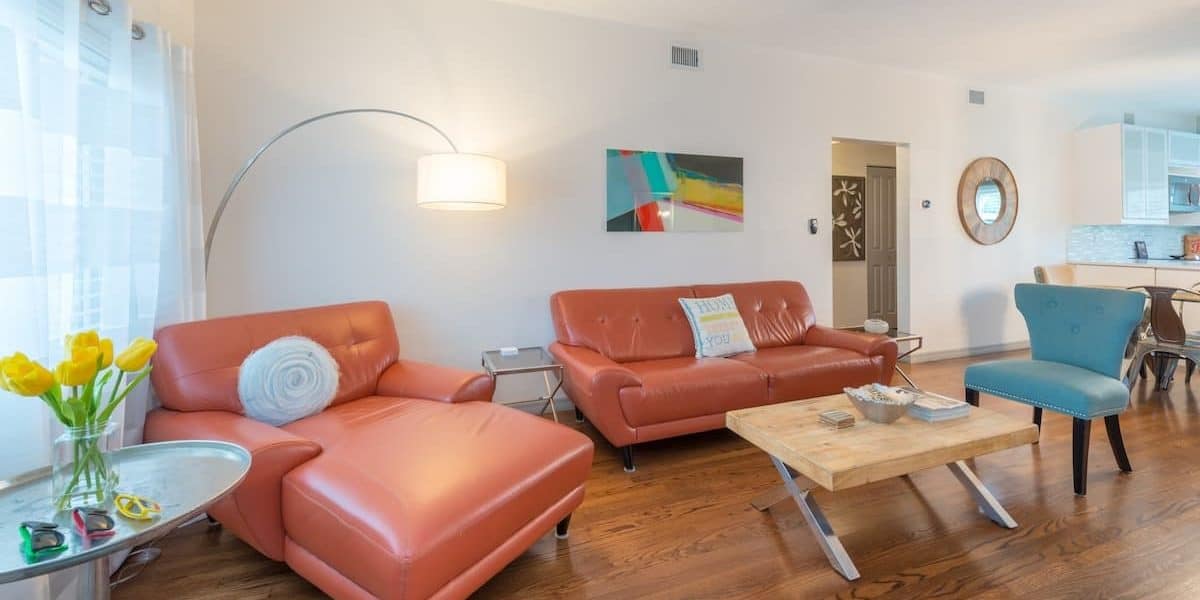 Finding the right venue for your maternity photoshoot can be challenging. With over 60 million visitors per year, the city of Orlando is one of the most popular tourist destinations in the United States. Its theme parks, golf courses, and huge shopping malls make for perfect photo opportunities. When it comes to your own photo session, feel free to pick from our favorite maternity photoshoot ideas in Orlando.


1. Enjoy a simple outdoor space in Hannibal Square
Hannibal Square is a contemporary neighborhood with a deep history! It has stunning landmark buildings like the Mount Moriah Church, the Early Rising Lodge, and even a temple. Every photo backdrop location in the neighborhood is within walking distance. We know how important it is to keep your feet light. The most famed spot to pose is outside of the community center due to the rustic, white-stone walls. A few trees overlook the main street, which makes for a great place to pose.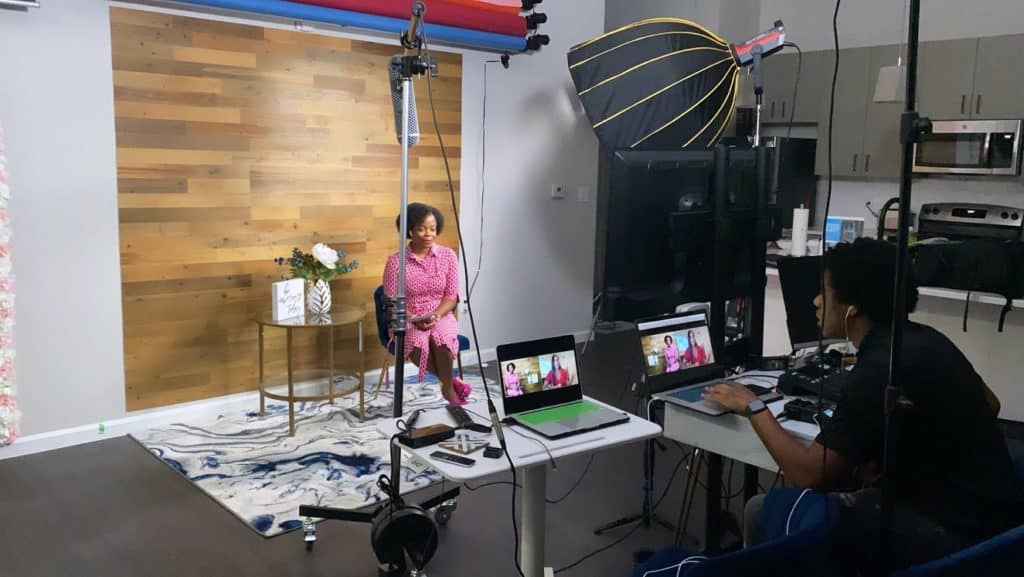 The host of this ethereal photoshoot location in Orlando says, "We pride ourselves on getting everything." And its elegant aesthetics is a testament to that. This creative space exudes a new, modern vibe. When you need a change of scenery, the enclosure is packed with natural light that can be blocked out. It's also soundproof, shielding you from ambient and bustling noises. Unlike other photo opportunities, the studio makes all of its rooms available to you. As a result, there's no need to spend a lot of money to bring to life beautiful maternity photoshoot ideas in Orlando.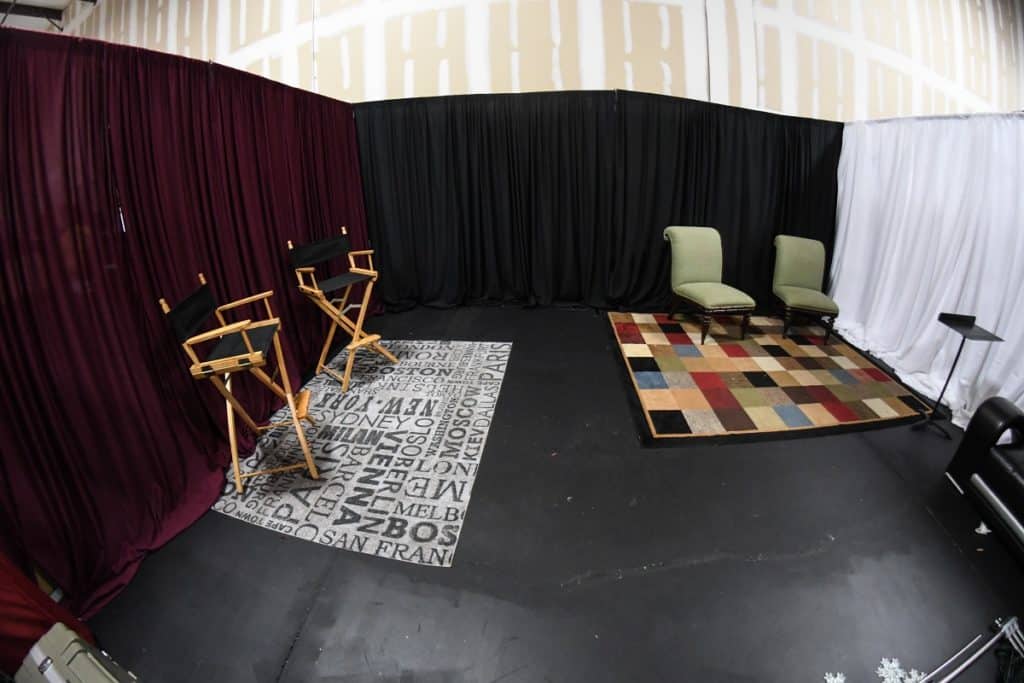 This is a small photo studio with a total area of 323 square feet. Look forward to having the opportunity to get up close and personal with the camera. The lovely studio has a variety of colored drapes that can set the mood for each photoshoot scene. You can get free photoshoot extras, including lighting equipment, cameras, and wireless internet when you purchase the basic booking. It is one of the cheapest locations for a photoshoot ideas in Orlando.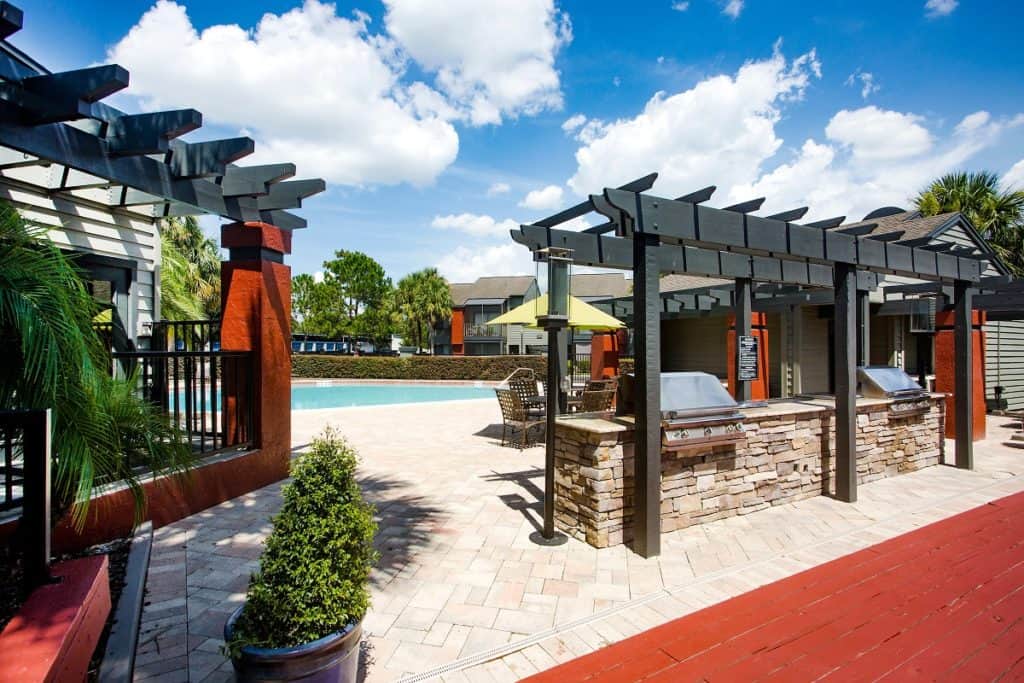 Specially designed for a social event or party, gear up for a fun-packed experience at this photo op in Orlando. With an exquisite sight, each pose will be enhanced by this lovely outdoor kitchen. If you come with friends, you have nothing to worry about; it allows for casual mingling and dining. With two gas grills and comfortable seating, this site is perfect for maternity photoshoot ideas in Orlando featuring family or friendly get-togethers.


5. Take a stroll in a pristine sanctuary with skyline views
We could almost guarantee that your baby is going to begin kicking the moment you step into this park. Lake Eola is a heavenly paradise right outside of the downtown area. The lake sparkles right underneath white swans floating. Your photographer will have an opportunity to capture your glow with swans in the mix. Now that's what we call a classic photograph. Lake Eola blossoms with plant life so you can sit in the shade in between shots. With the city skyline sitting in the perfect place and a bridge available to walk on, you can capture the ideal shot here!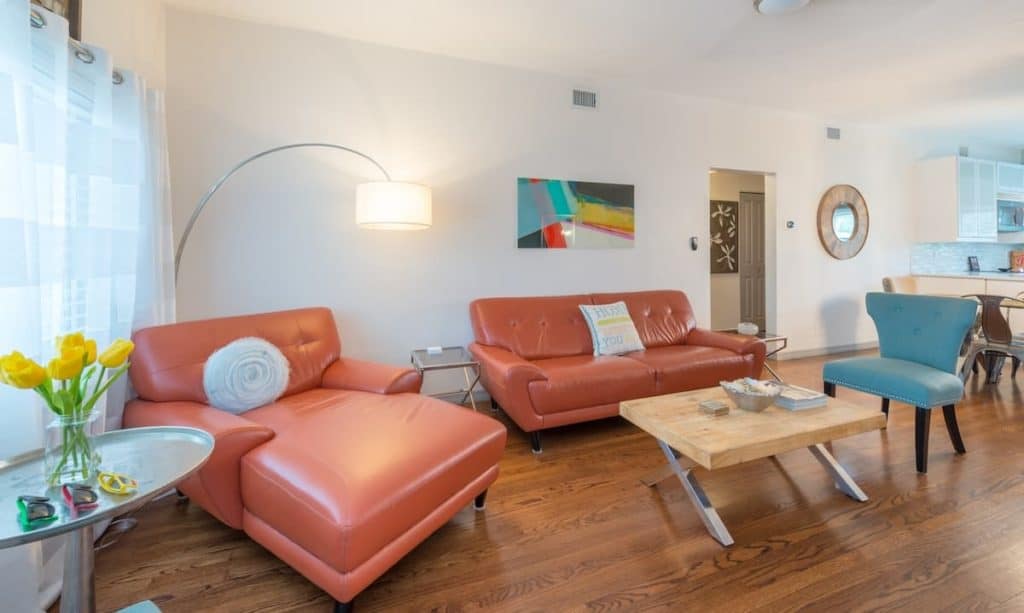 This modern styled home is situated in the Auburn Park Garden. The open layout, full kitchen aesthetics, and large dining tables offer ideal backdrops for displaying your baby bump. If your photographer wants to carry their equipment, the host will provide you with a free on-site parking space for convenience. When designing an exclusive scenario for yourself, you are free to switch the furniture and decorations around as well to awaken the creative guru within you.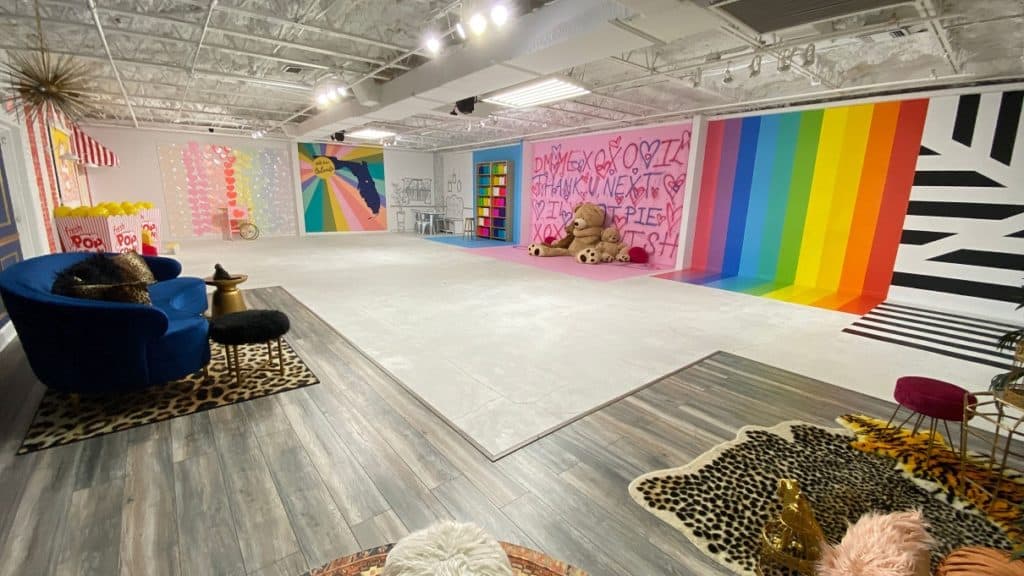 This one-of-a-kind location in Orlando allows you to immerse yourself in the world of colors. The 4,500-square-foot studio is like a dreamland, with over 20 backdrops, each with a different color palette. Every corner and edge of your body will be highlighted by 5000K LEDs that illuminate the room. Similarly, there's a kitchen and dining area where you can get creative with custom poses. Any members of your family and friends are welcome to join you, provided that the total number of guests does not exceed ten. This photoshoot studio in Orlando is truly a comfortable place for a relaxing maternity photoshoot.


8. Admire the flowers at a photogenic blooming garden
The historical Dickson Azalea park is a special gem in Orlando. Once a water hole for cattle herders, the pack is an oasis for mamas who wish to get outside in nature to connect with another mama, Mother Nature. Among the trees are chirping birds to provide a soundtrack to your photoshoot and a flowing water stream. With a bridge and beautiful trees surrounding the premises, you can expect an intimate gorgeous photo session. Dickson Azalea Park's unique charm is the reason why we love it as one of the photoshoot ideas in Orlando.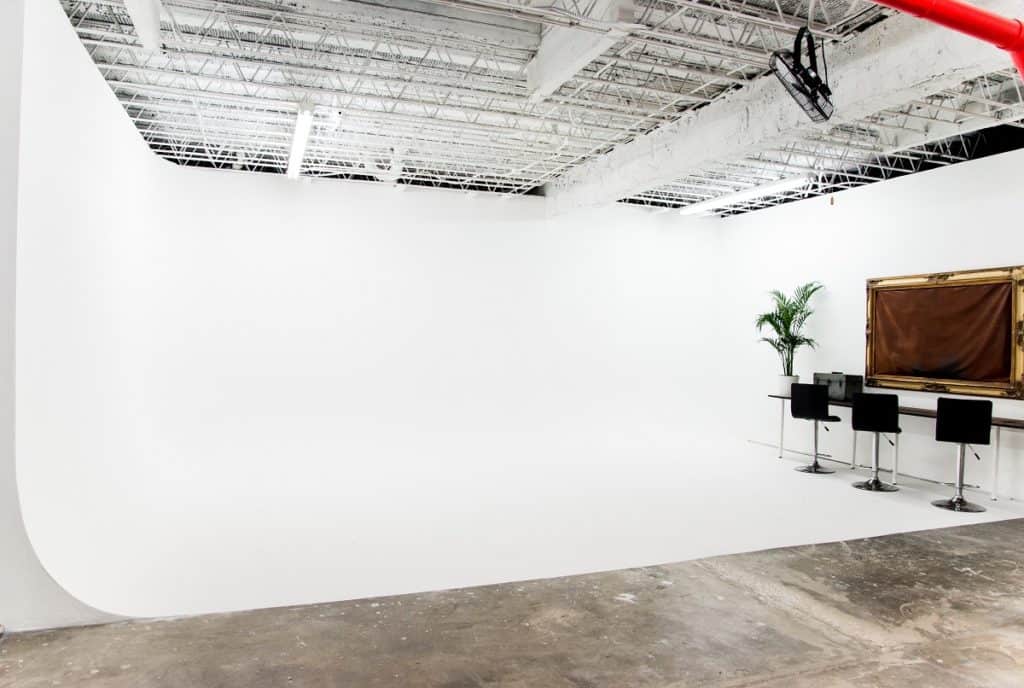 It is a "wonderful room" that is "worth the price," according to reviewers. This 3,000-square-foot studio, located in downtown Orlando, is large enough to accommodate all of the scenes you want to re-create. Its natural daylighting and cyclorama wall provide 360-degree shots as it opens into a 1926 industrial field. This great location also has a hair & makeup station as well as a bar and lounge area that you can use at your leisure.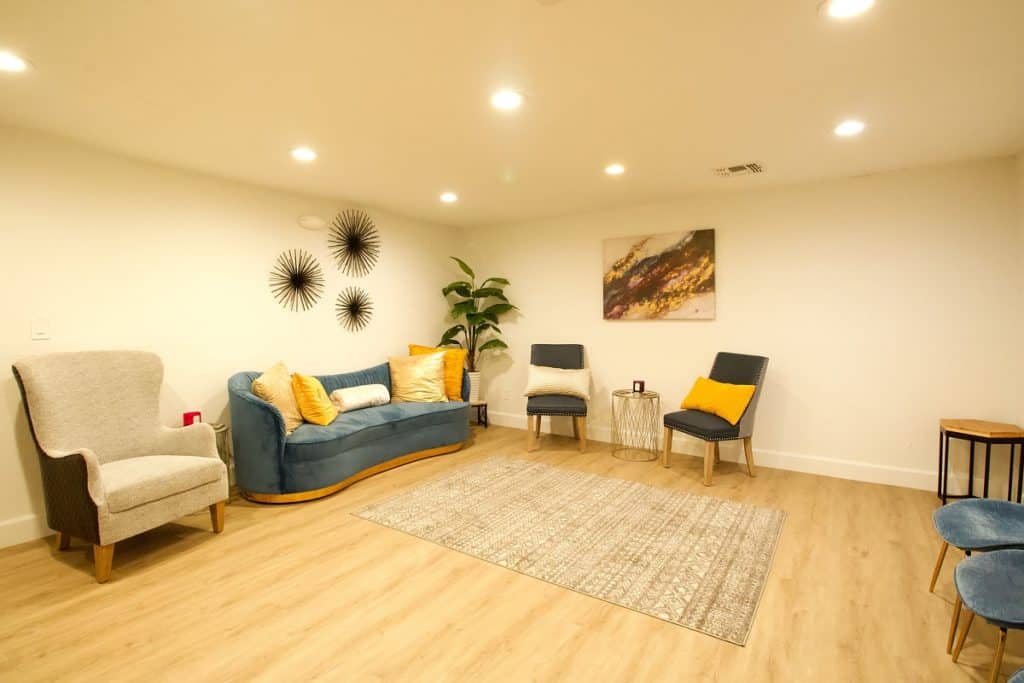 A 4600-square-foot studio facility in Callahan brings the rustic, bohemian aesthetics to life. Whether you're planning a sex-reveal party or just having a good time with your peers, this is the place to be. It can accommodate up to 150 people. What are your opinions on styling? This place is brimming with beautiful props and aesthetics; you can start shooting anywhere in the hall. These pictures do not do justice to the immense beauty.



Get together somewhere better
Book thousands of unique spaces directly from local hosts.
Explore Spaces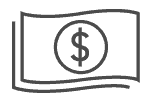 Share your space and start earning
Join thousands of hosts renting their space for meetings, events, and photo shoots.
List Your Space