Memorial Service Planning Checklist: Everything You Need
A deceased person would have left instructions about their preferred memorial service in an ideal world, but that's rarely the case. So, it's left to the descendants to plan and carry out a celebration that honors the person who passed away – often, but not always, with little time to organize all the details.
To ease this stressful and somber time, we've provided a step-by-step checklist for planning a memorial. Before anything else, try to honor the deceased person's character by setting the memorial's tone in concord with theirs. For example, if they were a jovial person in life, they probably wouldn't prefer to be celebrated with a gloomy event. If they were religious, they might want their spiritual system represented, as it likely was during the funeral itself.
Further, it's a good idea to set and stick to a budget. It can come as a shock how expensive funerary- and memorial-related occasions are. If money is no object, that's wonderful. But for the rest of us, it's wise not to overspend.
By keeping in mind the overall vibe of the memorial service and the budget, it will be easier to follow the memorial planning checklist below.
1. Get a headcount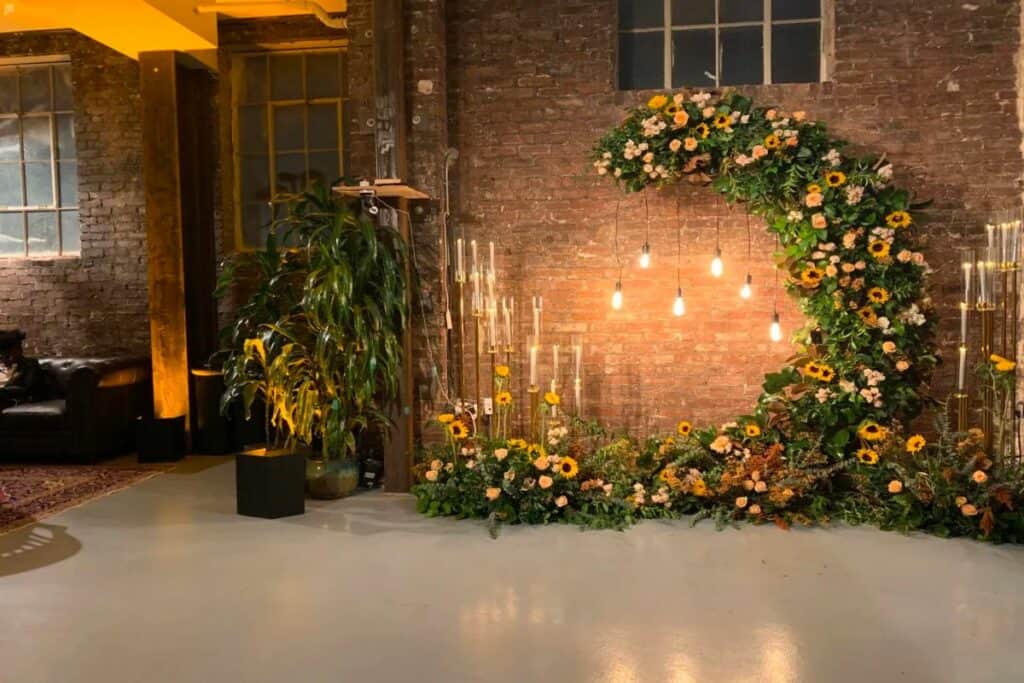 This is where social media is your friend. As memorial service planning often must happen on the fly, paper invites aren't as effective. Keep the e-invitations tactful, though – this isn't something to Tweet or plaster all over your wall. Privately message your announcement or email the ceremony details to the invitees and emphasize the importance of a prompt RSVP. The tone of your invitation also helps guests know how formal the event will be, which will help them decide what to wear.
2. Book a venue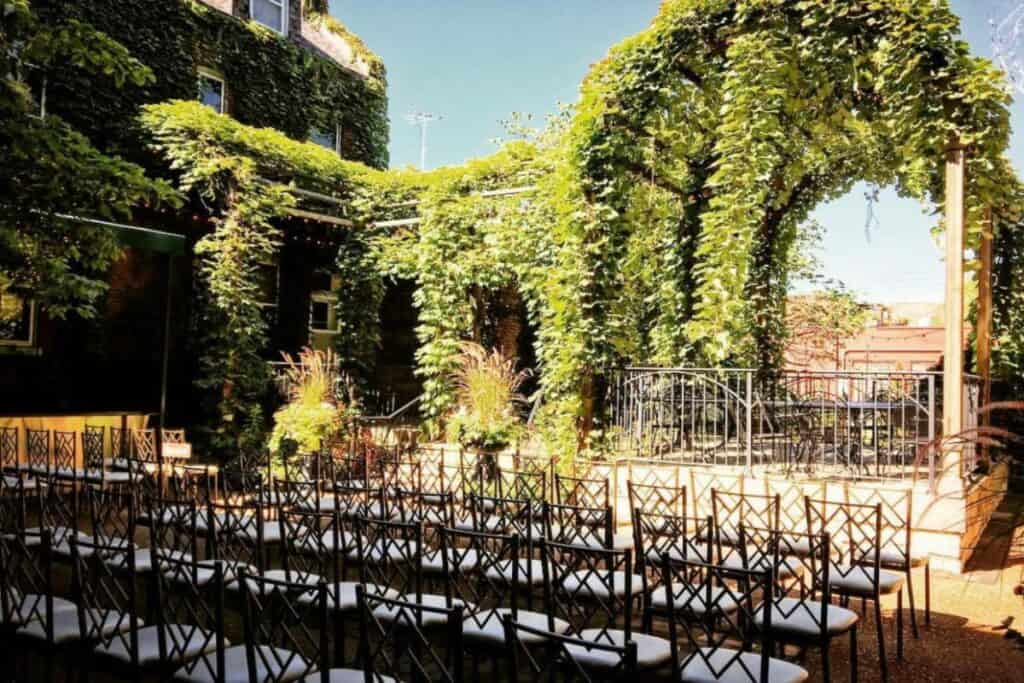 Now that you have a good idea of how many people will be in attendance, use Peerspace to find a venue to hold the memorial service. There are hundreds of suitable and affordable sites to book via local hosts who rent out their spaces. Select a venue that can accommodate all the guests, fits the budget, and matches the sort of theme you envision for the memorial. Oftentimes, these venues are available with little notice – you can communicate directly with the host via Peerspace.
This gorgeous outdoor event space in St. Louis (pictured above) would be a pleasant place to hold the memorial, and it includes a bar area, a pergola, and pretty greenery. It can accommodate about 125 people. As a bonus, it's right next to an abbey which can also be rented. Or take a look at this stately Oakland mansion, where up to 50 guests can mingle and remember the deceased person. Its 12-foot ceilings and displayed collection of original art would honor them in a truly elegant style.
Peerspace's concierge service can match you with trusted vendors and party rental items that the venue itself might not offer. If you need banquet tables and chairs, a caterer, or audio-visual gear to project lovely images of the deceased person, you can get them delivered straight to your booking.
3. Music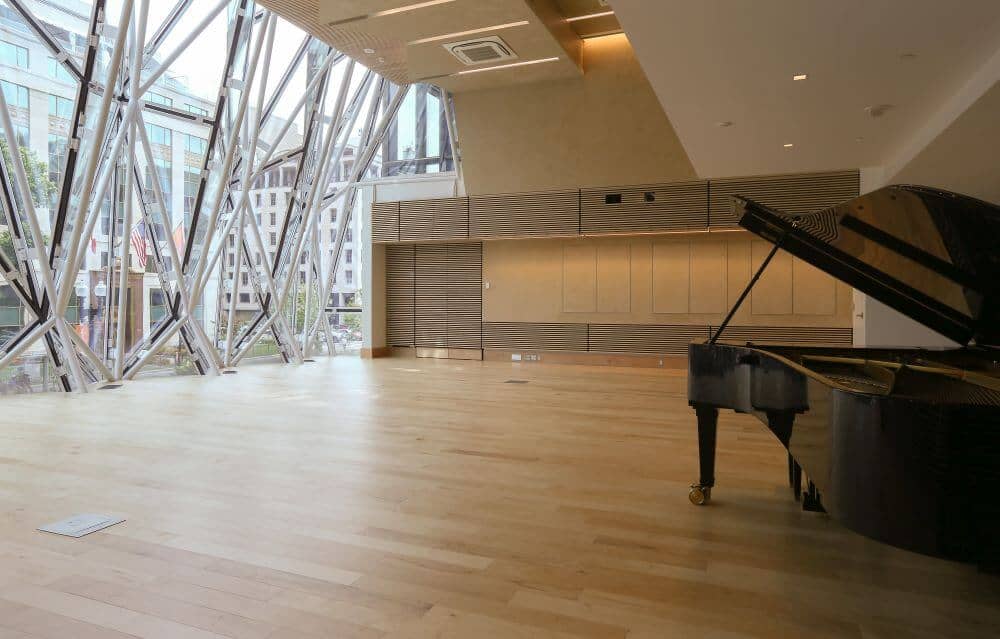 As people arrive at the memorial, play some music via a sound system or hire a local band. Perhaps make a playlist of the honoree's favorite tunes. Just make sure that you have the equipment to broadcast the music.
4. Speeches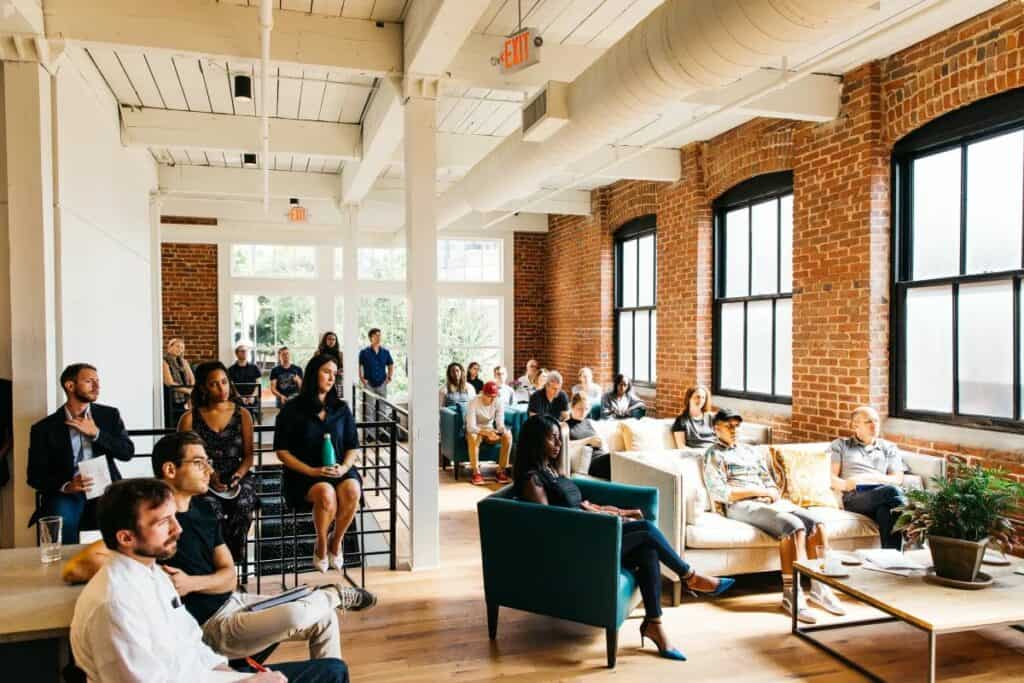 Generally, folks will want to raise a glass to the person being memorialized and give a brief (or lengthy) recollection of their time together. You might want to provide a microphone for this purpose, but at the very least, try to designate a space and carve out a time during the ceremony for speeches. And don't forget to prep your own speech. It's implied that the memorial host will at least emcee the event by welcoming guests and reminiscing a bit to set the tone.
5. Pictures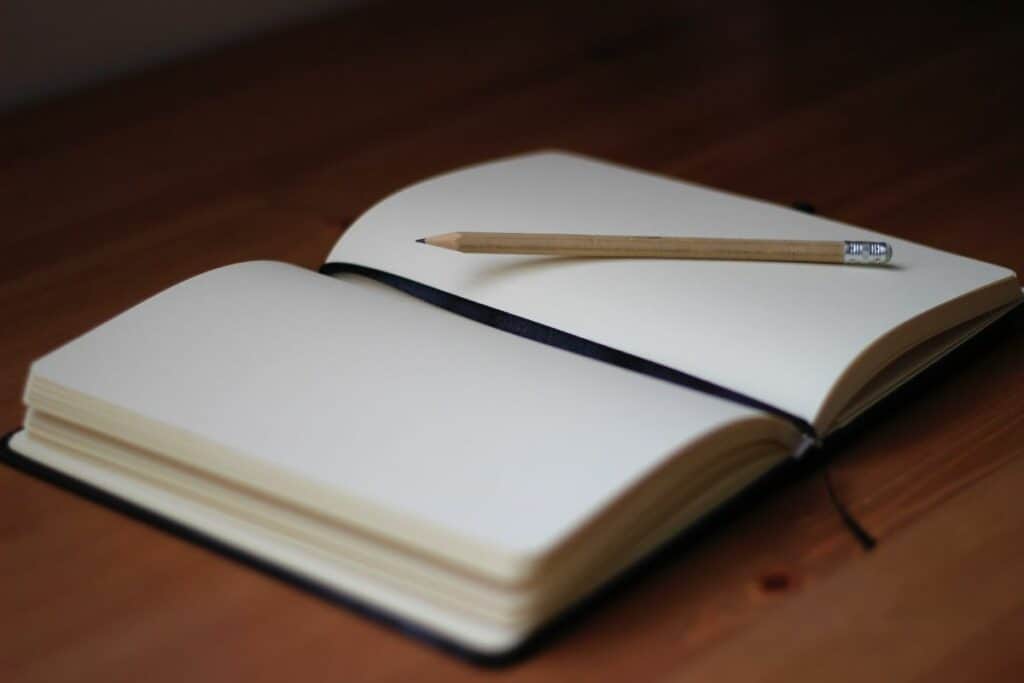 Set up a table with framed photos of the deceased and maybe a book where guests can sign in and leave a sweet note. It's also popular to project images of the deceased onto a wall for attendees to reminisce. While planning the memorial, be sure to request that people send images ahead of time so you can assemble the slideshow. And be sure that the necessary AV gear is available at your venue, or just use Peerspace Concierge to have it delivered and set up.
6. Food and beverage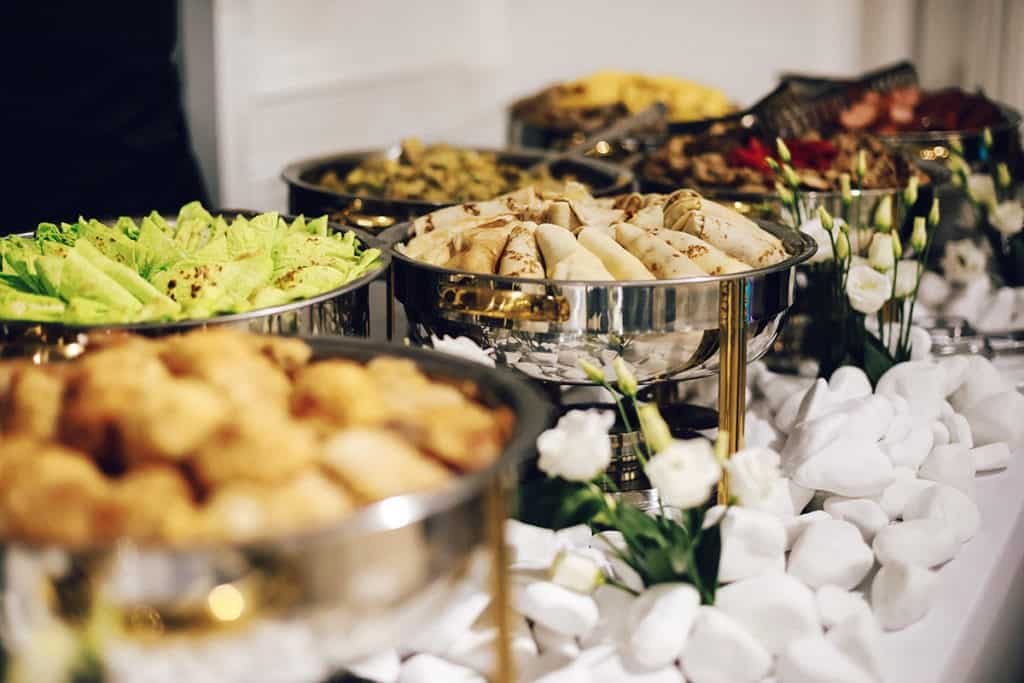 In the United States, there's a long-standing tradition of guests bringing food to the memorial. This can be a pain for the hosts and relatives – transporting unexpected casseroles in an already full vehicle to an already full fridge is awkward for the recipient. It's best to make clear on the invitation that light appetizers will be served, or even a full meal, and maybe even indicate that donations to a specific charity are preferred over food, flowers, and gifts.
You'll need to hire a caterer or gather friends and family to cook if you decide to serve appetizers or a full meal. And you'll need to source the alcoholic or nonalcoholic beverages or hire a bartending company to tend the event. Word to the wise: check local regulations and the Peerspace venue description to ensure that serving booze is ok.
7. Décor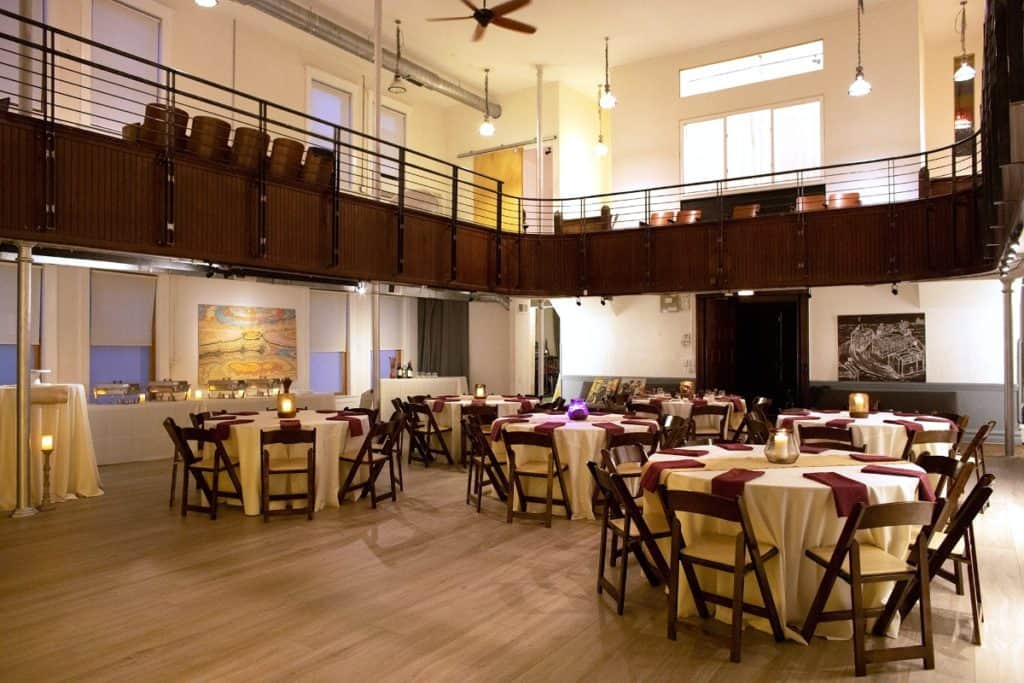 Go easy on the décor. In fact, it can be simplest and most tactful to forgo it altogether. This is not the event for streamers. Very often, if the memorial occurs shortly after the funeral, there will be so many flowers that the scent overwhelms. If the memorial venue is large enough, you might consider using them as decoration – it will please the friend or family member who brought them to see them being repurposed. Even if that's not the case, though, and the memorial happens much later than the funeral itself, there's really no need for flourishes, except maybe some candles. Do set out tissues – there's a strong chance they will be needed.
Hopefully, this memorial service planning checklist is helpful during what is so often a difficult time. Remember, the point of the event is to honor the deceased person, so try to design a joyous, light commemoration of their life rather than a dark, sad gathering. Most of the time, that's what they would have preferred.
Get together somewhere better
Book thousands of unique spaces directly from local hosts.
Explore Spaces
Share your space and start earning
Join thousands of hosts renting their space for meetings, events, and photo shoots.
List Your Space