The 12 Best Milwaukee Wedding Photographers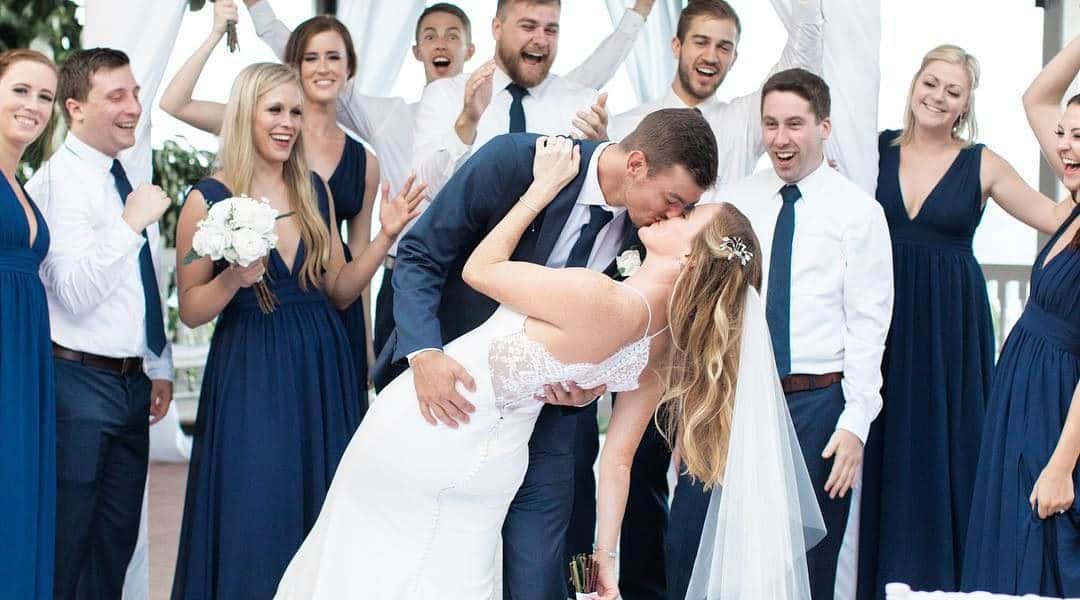 In doing the research for this article, we scoured the web, as well as wedding resource sites such as WeddingWire and The Knot, reading reviews and poring over portfolios. After all of that, we were able to narrow down a list of the top Milwaukee wedding photographers. These shutterbugs all possess a unique skill set, sharing in common a desire to take authentic, personalized, timeless photographs of your wedding day. We are positive that there is a photographer on this list for everyone. Without further ado, let's get straight into the list.



With well over a decade of experience as a Milwaukee wedding photographer, Kimberly Resler has experienced it all, providing her clients with the highest-quality wedding photos. She takes a variety of classical portraits and photojournalistic candid shots, almost always leaning toward natural lighting and coloring, without using the filters and post-production tricks. Overall, her photos are romantic, natural, and destined to stand the test of time.

Erika Diaz is a highly creative photographer who takes personality-filled wedding photos that do justice to the arc of your distinct love story. She approaches every shoot with the desire to tailor her photos to you and your partner, to really capture what's important to the two of you. Her candids are equally evocative –– capturing the celebration, of which the connections between your families and friends are on full display. She sets about capturing the little moments of joy, intimacy, and the forging of new friendships that makes all great weddings special. Her photo books are like time capsules, complete and perfect distillations of your wedding day.


Leah Kasper of Kasper Photography LLC is an energetic, super-fun photographer who takes colorful, light-filled photojournalistic shots. In addition, she excels at creating classically composed portraiture, all with an eye to surpassing the wildest dreams of the couples she works with. She boasts more than a decade of experience and multiple awards to her name. Plus, she dedicates a lot of time getting to know the couples she works with, which means she's not packing her calendar with couples and treating them all the same. Everything she does is tailored to your needs. Her crisp, clean, gorgeous photos are renowned throughout the Midwest.
Colleen Bies Photography is located in Whitefish Bay, Wisconsin, and Colleen and company are known for their artistic, romantic, and unique wedding photography. Colleen is a serious, high-minded, and yet playful photographer who's always trying to push past her own personal boundaries to create great works of art. Her photojournalistic style is extremely naturalistic. She finds beauty in every second of your love story. We recommend working with her and her second shooter, as they provide complete coverage and gorgeous photos of every moment of your wedding day. They are storytellers at heart; trust us when we say you will be blown away by the works of art they make of your life.


Miranda and Adam, the professionally trained photographers behind the award-winning work of Reminisce Studio, are a fun, down-to-earth couple who really take the time to get to know the couples they work with. This helps them take pictures tailored to personalities, all while also ensuring your wedding day is as stress-free as possible. They're tuned into the emotions of your day and manage to skillfully capture the most evocative, memorable moments involving you and your guests. In addition to being among the best Milwaukee wedding photographers, this couple loves giving back to their community, volunteering for several organizations. and turning their photographic skills toward bringing awareness to the homeless situation in the city. Their love for people motivates them to go the extra mile in everything they do.


Andrea, the founder of Whimsical Roots Photography, is a Milwaukee wedding photographer whose creative and artistic talent is astounding. This is especially true when coupled with her love for connecting with people, enabling her to create stunning, personalized photographs for her clients. Her work is always authentic, and her portraiture stunning and filled with personality. Where she really shines, though, is in her candid work, which captures people with their defenses down in such an evocative, intimate manner. Additionally, Andrea and her team are known for their professional attitude, organizational skills, and general willingness to help wherever they're needed. They'll make sure your wedding day is one you'll never forget.


Jacob, of JHicks Photography, is a wedding photographer with five years of experience going the extra mile for Milwaukee couples. He's a personable, talented photographer who really enjoys connecting with his clients and being trusted to tell the unique behind-the-scenes stories of weddings. Jacob always begins each job by sitting down with clients to learn their vision and unique needs. He pays attention to the little things so he can capture all the special moments.


Peter Wagner, founder of the award-winning company Peter A. Wagner Photography, specializes in wedding and contemporary portrait photography. For your wedding, Peter seeks to capture the joyful, loving moments in a creative and authentic way. To accomplish this, he meets with you and your partner to learn your unique story and personalities, as well as your vision for your wedding day. Peter can then set about capturing the distinctive details of your wedding with his photojournalistic candid shots, as well as his classically composed, super-fun portraits. We love an artist who pays attention to landscape to create a strong sense of place.
With a BFA in photography and art education from the University of Wisconsin Milwaukee, Tia Brindel of Little Giant Photography is uniquely qualified to artfully document your wedding in her relaxed and natural style. Tia has been working as a freelance photographer since 2006, and in that time, she has made a name for herself as one of the best Milwaukee fashion photographers. With her photojournalistic style and impeccable taste, she's the perfect wedding photographer to shoot your elegant wedding celebration. She takes cinematic yet laid-back shots that are sure to please any bride with modern sensibilities.


TJ & Shannon Uttke of Uttke Photography & Design consider themselves anti-wedding-industry photographers. They love real weddings that are honest and unscripted, craving ultra-modern couples who slow down, think about what they want, take risks, and aren't afraid to set convention aside. They'll trust you and work to earn your trust by taking authentic, stunning photographs of your unique celebration. If you want photographers as unique and irreplaceable as you and your partner, check out TJ & Shannon.


Santiago Murillo of Santiago Murillo Photography enjoys preserving your unique and beautiful story in shots that will last a lifetime. Santiago is a gifted storytelling photographer who has a passion for using imagery to tell moving and powerful love stories in genuine and authentic photographs. He has an incredible eye for breathtaking detail, as well as a real knack for capturing the landscape and backdrop of your wedding in such a way that heightens the elegance and timelessness of your photos. In addition to being one of the best Milwaukee wedding photographers, he's a genuinely fun person to work with, working hard to please his clients.


Chris, the creative force behind Chip Photography, specializes in contemporary, traditional photography of weddings and engagements. He is also an excellent videographer and computer tech who puts his full artistic skill set to work in every wedding he photographs. Chris understands that your wedding photographs are more than pictures of your special day — they are family heirlooms. The adventure of capturing all the moments and memories that are important to you is why he fell in love with wedding photography in the first place. Check out his portfolio and imagine what he could do for you and your wedding.


Thanks for checking out our guide, Milwaukee. We hope our list of Milwaukee wedding photographers can save you a few hours of research. And when your wedding day comes, may it be beautiful and everything you've dreamed of.



Get together somewhere better
Book thousands of unique spaces directly from local hosts.
Explore Spaces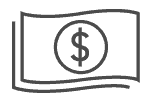 Share your space and start earning
Join thousands of hosts renting their space for meetings, events, and photo shoots.
List Your Space