Newborn Photography Pricing: What To Know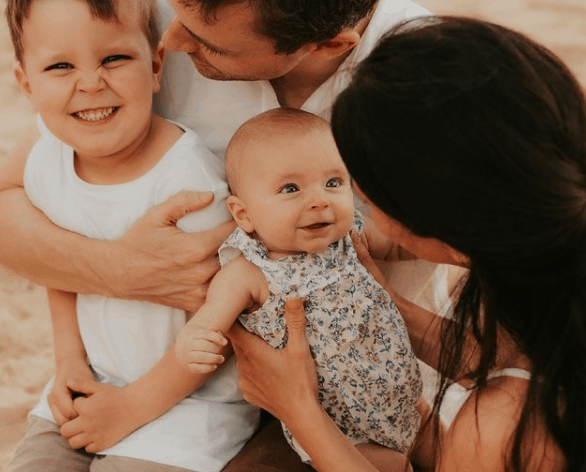 Newborn photography can be one of the most gratifying photography niches But it can also be one of the most complicated in terms of pricing! There is a lot more to newborn photography than just buying a camera and snapping a few photos. Make sure you have all the information you need on newborn photography pricing so you can set a competitive but reasonable rate by using our pro tips.
Factor in the cost of specialized equipment and education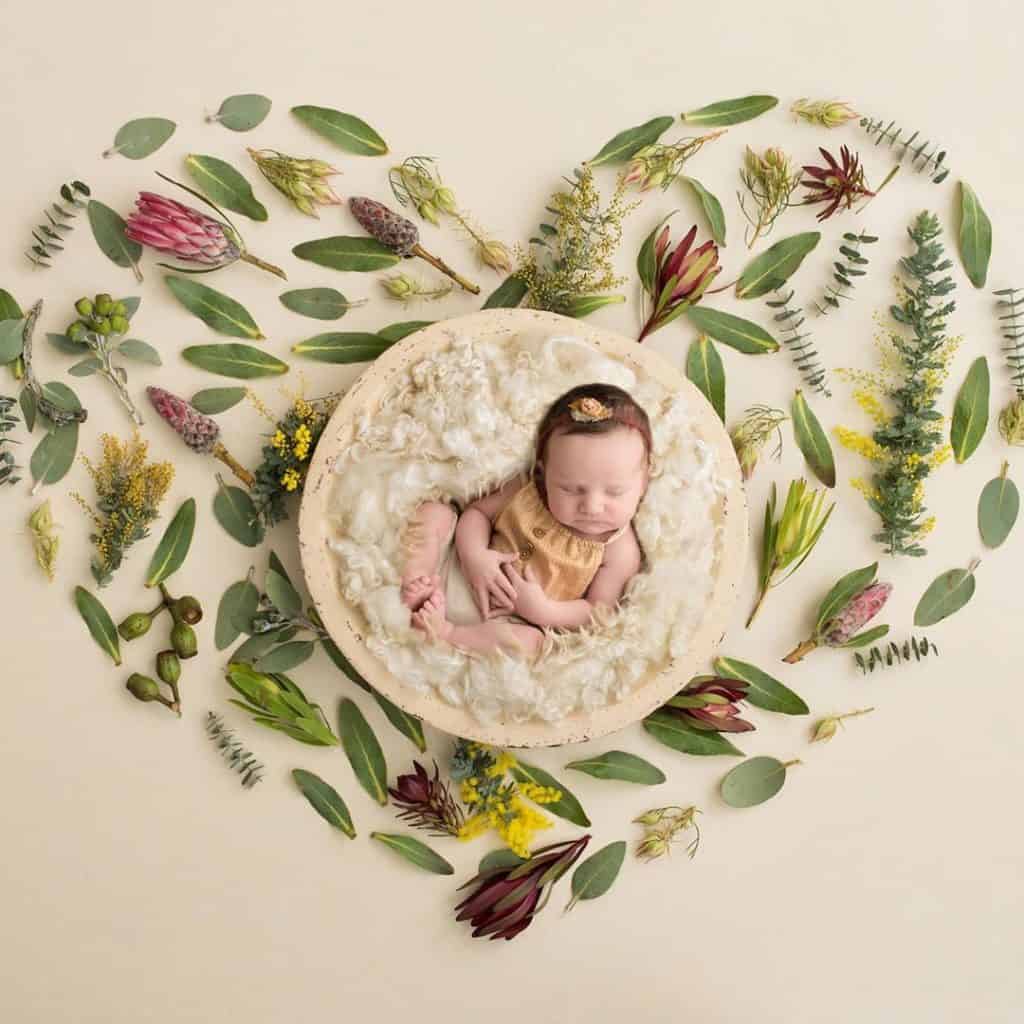 With most photography, a "safe" experience probably isn't going to be a key term you use to bring in clients but with newborn photography, safety is key! Newborns are fragile so having the correct equipment to keep them warm, comfortable, full, and happy is crucial.
When you are thinking about newborn photography pricing, keep in mind the amount of money you have to spend on overhead costs, like speciality equipment and education, and factor that into your pricing. Here are a few things you may want to consider buying and factoring into your costs that are specific to newborn photography:
White noise machine/app
Babies aren't used to total silence. In the womb, they could hear the world around them and now they are out in the world, silence can be scary. A white noise machine or app on your phone can help the baby relax and sleep
Soft lighting
Hopefully, you have space in mind for the shoot with ample natural lighting but if not, remember that babies have sensitive little eyes. Bring soft boxes and diffusers to the shoot to provide soft light during your session.
Props
Styling pillows, blankets, bean bags, baskets and more! Even if parents plan on bringing props, it's good to have your own set of props for a shoot, especially props like beanbags, because the parents likely aren't going to have photography specific props like this.
Space heaters and heating pads
Most baby photos are taken without clothes so you can show off those chunky thighs and smooth skin in your photos. But this also means baby might get cold! Mitigate this issue by investing in heating pads and space heaters to keep the newborn warm without turning up the temperature in the whole studio and overheating yourself.
Training
Because safety is such an important part of newborn photography, you may want to get some newborn training under your belt. Having certifications specific to your field will not only help parents feel at ease but it could also be a great selling point! The American Association of Newborn Photography Safety (AANPS) offers in-depth training on posing, handing, prop safety, and more, and is a superb resource.
Include venue costs in your pricing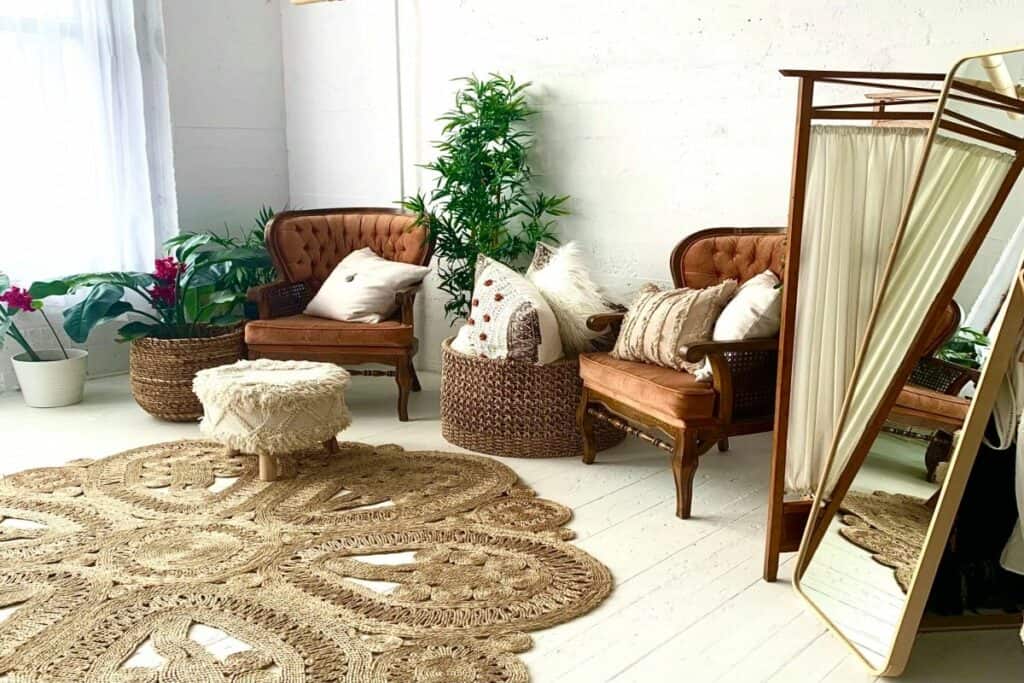 The two main types of newborn photography shoots are lifestyle photography and posed photography. Lifestyle newborn photos are usually taken in a family's home or in a location special to the family. These photos are more journalistic in nature and document the 'everyday' life of the family with their newborn, like feeding and bathing the baby or rocking them to sleep. Lifestyle shoots offer their own unique challenges because photographers don't have much control over the cleanliness, lighting, or setup of the home they are shooting in.
Posed newborn photography, on the other hand, usually involves props, backdrops, poses … and a studio! If you don't already have a studio, no need to worry— you can easily choose from an array of fun, beautiful newborn photography shoot venues on Peerspace! Search photoshoot venues in your area and browse spaces that have lots of natural light, fun backdrops, and great amenities! Peerspace also offers a ton of industry information for photographers on their resources page to help you find the best space for you!
Once you find the perfect Peerspace venue for your shoot, include the cost of the space + the time you took to find and prepare the space in your newborn photography pricing.
Set your rate
Once you have any idea of how much all your photography equipment + newborn specific equipment + venue costs are, head to the National Press Photographers Association (NPPA). They offer a "Cost of Doing Business Calculator" to help you estimate your costs and then help you predict the minimum you must earn to meet your goals. They also offer a great tip on the site: "If your clients won't cover this minimum, plus your billable expenses, you need different clients or you need to make adjustments to your budget."
Offer discounts to grow your business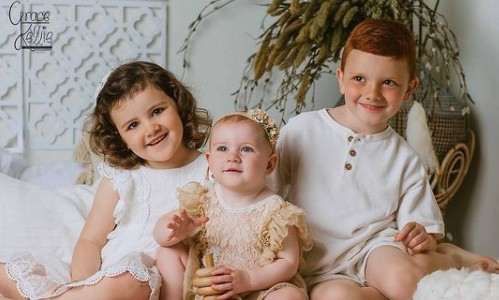 Once you have your newborn photography pricing set, consider offering certain discounts and specials to customers to increase sales.
A few options could be discounted package deals — like savings for mommas who book their maternity shoot and newborn shoot with you or discounts for parents who refer their friends. Another fun package deal could be a discount for families when they book  a newborn shoot + a family photoshoot at the same time!
Time to raise your rates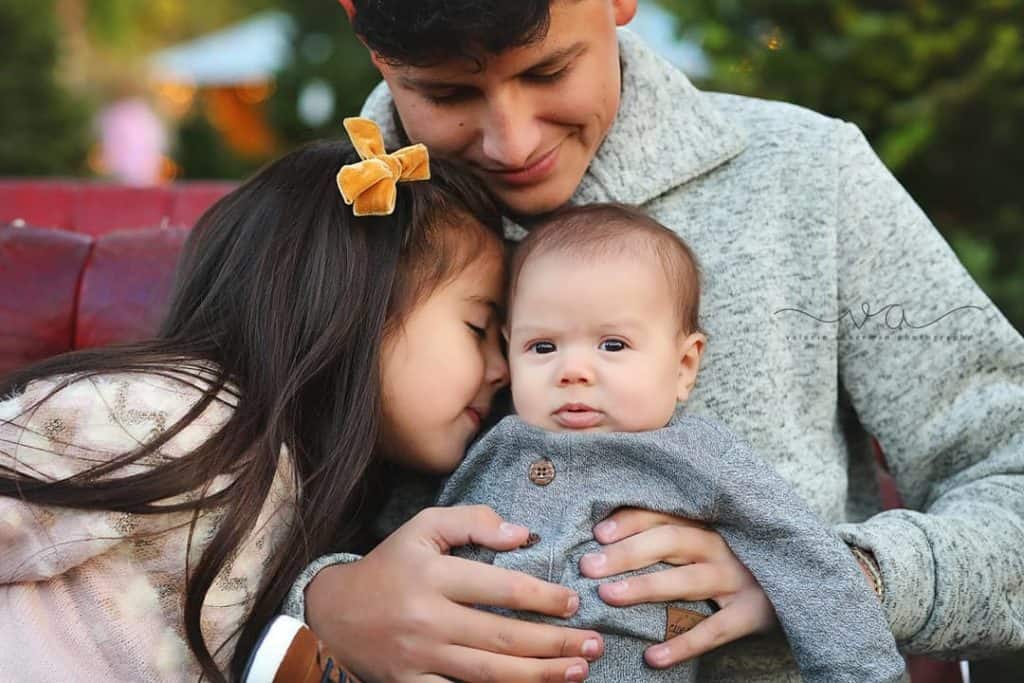 Your equipment, training, and venue costs will probably stay pretty close to the same for each shoot initially. But after you have more experience under your belt, consider raising your base rate. A good sign that it's time to increase your rate is that you have more business than you can handle — the clients that really want to use you will be willing to pay a bit more!

Get together somewhere better
Book thousands of unique spaces directly from local hosts.
Explore Spaces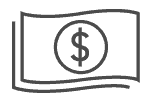 Share your space and start earning
Join thousands of hosts renting their space for meetings, events, and photo shoots.
List Your Space